TakeMeFishing.org: Thoughtful Holiday Fishing Gift Ideas
We're right in the middle of holiday shopping. If you're an angler then you already have holiday fishing gift ideas for your spouse, child, or buddy. But if you don't fish then it can be tough to find the perfect present for your favorite fisherman. Here are four ideas to narrow down the choices.

1. For how long has your angler been fishing? Odds are if it's been a short time then hardgoods are a solid bet. Rods and reels get the nod, beginners need to assemble a variety of lengths and line/lure/line weights to suit the variety of species and fishing conditions.
2. Replacements are always welcome. Anglers who have been fishing for a while probably have enough rods and reels, but because they spend a lot of time on the water their gear wears out. New waders, line, favorite lures, new lures, hooks, split rings, and soft plastics are good ideas. Take a look through their tackle box to see what is worn out. Lures with chipped finishes, rusty hooks or pliers, and frayed line all need to be replaced.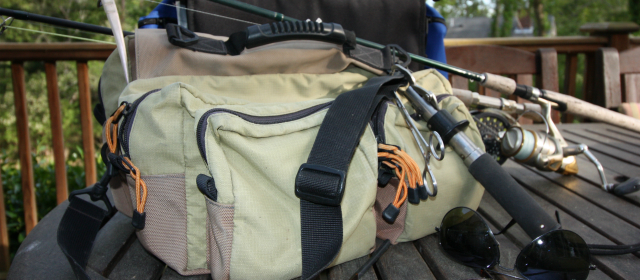 3. What do you get the angler who has everything? Anglers who have spent a lot of their life on the water acquire tremendous amount of gear. Chances are they have what they need, so here are two ideas. The first is to read up on new tackle for 2017. Since the tackle is just hitting the market the chance is slim that they have it. The second is an experience. Maybe they've always wanted to catch a particular species of fish or visit a specific place (like Alaska or Florida). Those experiences provide great memories, particularly if you can find a way to go, too.
Continue reading, there are still more great ideas from TakeMeFishing.org's "Holiday Fishing Gift Ideas" here.
About The WON

The Women's Outdoor News, aka The WON, features news, reviews and stories about women who are shooting, hunting, fishing and actively engaging in outdoor adventure. This publication is for women, by women. View all posts by The WON →