Plan an Epic Winter Vacation in a Breathtaking Ski Town
As the snow starts to fall, it's time to plan your winter vacation. Even though it probably makes more sense to head to the warmth of a beach, try switching it up this year by checking out a ski town. We've outlined some fun ski resorts and towns that have adventure for the whole family. Plan to have your most epic winter vacation ever at one of these three ski towns.

Park City, Utah
If you've never had the chance to experience the snow of Utah, put it on your bucket list immediately. This light, fluffy snow will blow you away! The resort you should add to your list is Park City Mountain Resort.
The good news is that you now have the opportunity to ski more terrain. This resort now spans 7,300 incredible acres and has 330+ trails. The resort is located just 20 miles from Salt Lake City airport, making the trip to Park City easy, quick and very affordable.
Park City is not only one of the largest ski resorts in the country, but its culture and atmosphere are one-of-a-kind. It doesn't have a fake "village," like many other ski resorts—Park City is surrounded by authenticity, and bustles with character and activity. There's always something going on, whether it's the Sundance Film Festival, a record-setting attempt at the world's longest "shotski" down Main Street, or touring the state-of-the-art Olympic Park.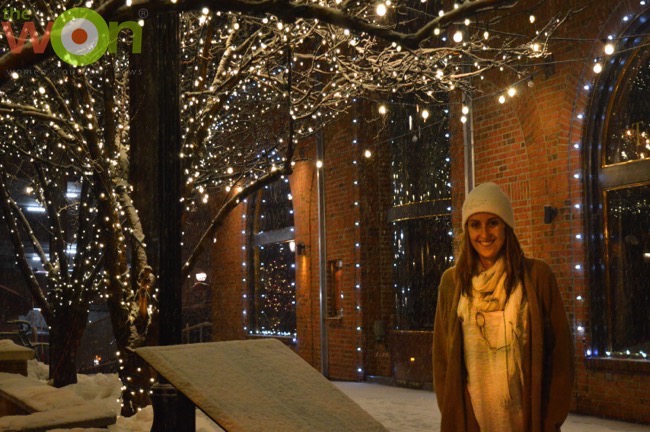 If you are leaning toward a cold drink or brew at the end of a long day, head to local favorites High West Whiskey or Wasatch Brewpub. Let yourself be enveloped by Park City's authentic local vibes with the old mining town surrounding you, and you'll be sure to have a great time in this town.
Accessibility: 10
Salt Lake City Airport- 40 minutes
Beauty: 9
Other Activities: 10
Telluride, Colorado
Maybe you're looking for a beautiful getaway that is a little farther off the grid. Nestled in the San Juan Mountain range, Telluride will give you views that will truly take your breath away. This cute mountain town full of history and character makes you feel at home. As you walk through the streets you will pass things like the local free box, or perhaps you will see a dog stacked with a cat and a rat on his back…. Very impressive.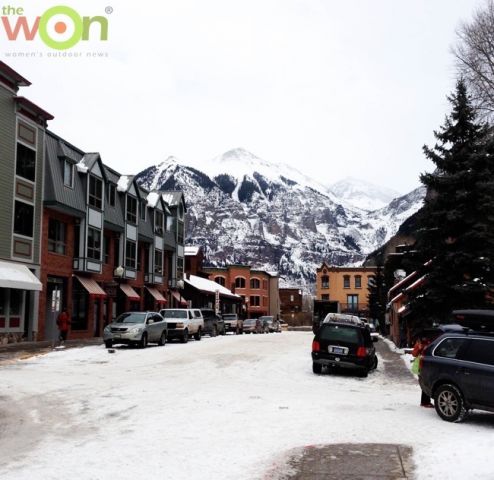 Getting to Telluride can be a trek, since the closest public airport is 65 miles away, but don't let the distance get you down—it's one of the most scenic drives you'll ever take, with great views of the Cimarron mountain range as well as the San Juans (which you will be skiing on very soon). You'll also get a great view of one of Colorado's most impressive mountains, the 14,000 ft. Mt. Sneffels.
Spend some time on this beautiful mountain at the Telluride Ski Resort. Each run gives you fantastic views in all directions. If you get the chance, dine at 11,885 ft. at Giuseppe's, with views that extend into Utah. Telluride has runs for the entire family, so everyone will leave feeling accomplished, no matter their skill level. Tired of skiing? Après-ski at Gorrono Ranch, located on the mountain. You can hang out in beach chairs on the snow and enjoy live music in the afternoons.
Accessibility: 5
Beauty: 10
Other Activities: 7
Steamboat Springs, Colorado
This cute mountain town is considered one of the last true cowboy towns in Colorado; you'll definitely get a nice country-western vibe. The surrounding mountains and valleys lend Steamboat Springs its beauty, and a river that winds through town completes the picture. The amazing Steamboat Springs Resort offers some of the best powder, so consistently soft that it's known as "Champagne Powder."
There are two airports relatively nearby, Denver International Airport and Yampa Valley Regional Airport. DIA is roughly 3 to 4 hours away, and Yampa Valley is a 40- minute drive. Avoid heading west on I-70 on Friday afternoons, or east on Sundays, unless you want to hang out in traffic worse than Los Angeles's, with the addition of snow. Taking the scenic route will skirt traffic and give you some splendid views of the countryside.
Along with the resort, Steamboat Springs is home to one of the country's most spectacular natural mineral hot springs, Strawberry Park. After a long day of shredding the slopes, dip into the springs to soothe your sore muscles. The town of Steamboat Springs also offers a unique shopping experience that you will just have to try for yourself. This family-oriented town leaves visitors with a real down-to-earth feeling.
Accessibility: 7
Denver International Airport- 3–4 hours
Yampa Valley Airport – 40 Minutes
Beauty: 8
Other Activities: 9
Are you ready to pack your bags and venture off on a fabulous winter vacation?