A Delicious Venison Valentine's Recipe for the Entire Family
Happy Valentine's Day, ladies! Heart-shaped boxes of chocolates are flying off the shelves and the florists are designing more arrangements than at any other time of the year.
While I like flowers and candy just as much as the next woman, there are things I love much, much more. I love my husband. I love my kids. I love the time I spend outdoors. And I love food. Rolling all these together into one evening around the dinner table is my idea of the perfect valentine. To this end, I plan on turning a wonderful hunting trip I took on New Year's Day into a Valentine's Day family meal we won't soon forget.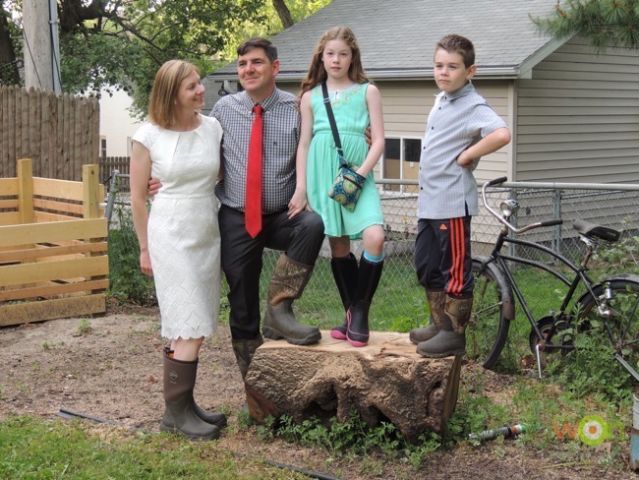 As with most evening meals in our house, my Valentine's Day menu will include wild game. In this case, I'll showcase my late-season antlerless-only rifle hunt in western Nebraska. The backstrap from the mule deer I took will provide the meat. I'll add a simple pasta dish, a tangy Caesar salad and some hearty French bread from a local bakery. Pair all that with wine for the adults and milk for the kids, and we are one happy family.
To start, I plan on preparing Venison Backstrap with Black Olives. This is an adaptation of a beef tenderloin recipe I found in an Italian cookbook years ago. I've also used bison backstrap in this manner—fall off the chair, it was so good—and, of course, I've prepared this dish with the meat we most often have in store: venison.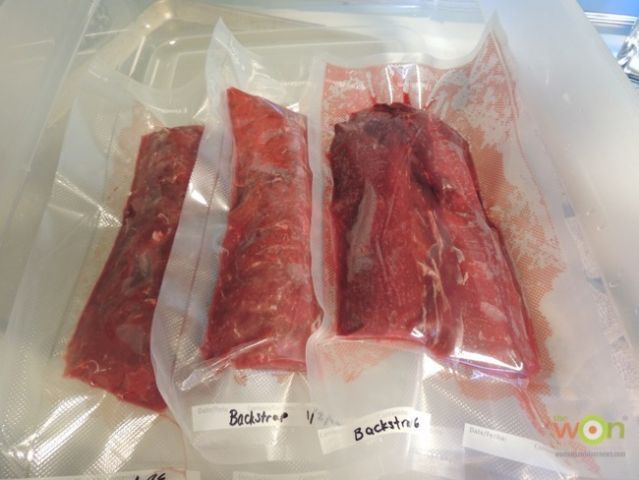 This simple dish calls for black Greek olives (I use Kalamata), olive oil, the steaks, salt, pepper and some red wine. How can you mess this up? Heat 2 tablespoons olive oil in a skillet and place it over medium-high heat. Once the oil is nice and hot, place the venison steaks (make them thick, like an inch or more) in the skillet and cook for 2–3 minutes. Carefully turn the meat over, season with salt and pepper, and cook for another couple minutes. Flip again and, depending on the thickness of the steaks and the desired doneness (I recommend medium rare), cook for a total of 8 to 12 minutes.
Process the flesh from the Kalamata olives with 2 tablespoons olive oil in a small food processor. Once the steaks are cooked, transfer them to a dish. Add ¼ cup (or more) of red wine into the skillet and stir to loosen any browned bits. Add the chopped olive mixture to the skillet and stir to heat through. Return the steaks to the pan and serve.
Your family will love you for this. And isn't that what Valentine's Day is all about?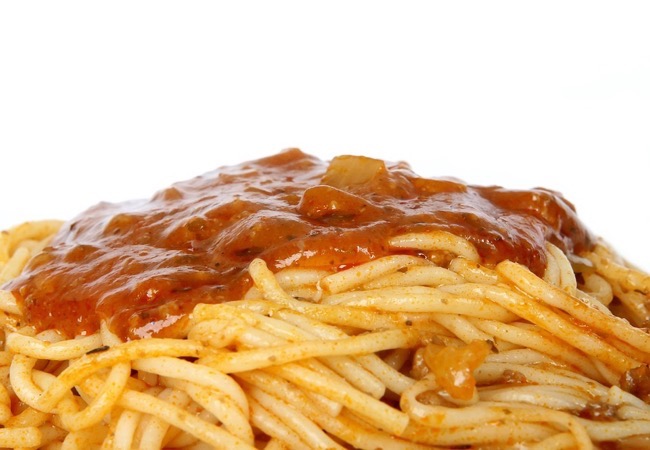 I'll complement these fine steaks with a simple pasta dish: Spaghetti with Tomatoes and Onions. Those three ingredients, along with salt, pepper, butter and fresh Parmesan cheese, are all that are needed. Slowly sauté a thinly sliced onion in 4 tablespoons butter (unsalted if you have it). This should take a good 10–12 minutes. Add 3 cups canned whole tomatoes, chopped, and some salt to taste. Cook at a moderate simmer for another 20 minutes. Cook 1 pound of spaghetti. Add the spaghetti to the tomato and onions and toss; mix in some Parmesan cheese and black pepper. Mmmmm.
I'll also throw together my Caesar Salad, eyeballing the measurements. Just chop up some Romaine lettuce, add croutons (homemade, if you feel so inclined), some cracked pepper and plenty of shaved parmesan cheese. Consider including crumbled bacon and diced avocado for a change. Toss it with Caesar dressing. Try making it from scratch for a real treat.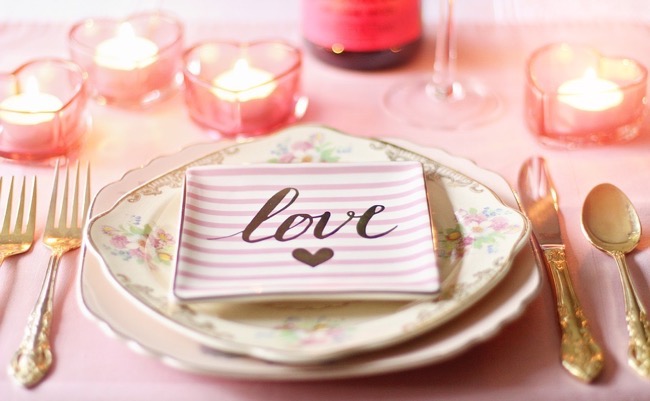 I love sitting around the dinner table eating an amazing meal that I prepared. And when the main dish is one I scouted, hunted, processed, cooked and shared? This is my way of letting my family know how much I love them.
That's amore, my friends, in our house.
Happy Valentine's Day!