Mark you calendars! Registration for the Shotgun Showcase has begun.
Join us for shotgun shooting, informal instruction and fun.
Beginners to Experienced Shooters are welcome!
Try out a variety of models of shotguns from Syren & Remington.
Semi-Autos, Over/Unders and a left hand Semi-Auto
Beretta loaners will be available
$65 per person – DIVA Members
$75 per person – non DIVA members
Ladies & Girls Only
Minimum age – 10
Limited to 40 shooters
Register online to reserve your spot
Registration closes March 17

No Refunds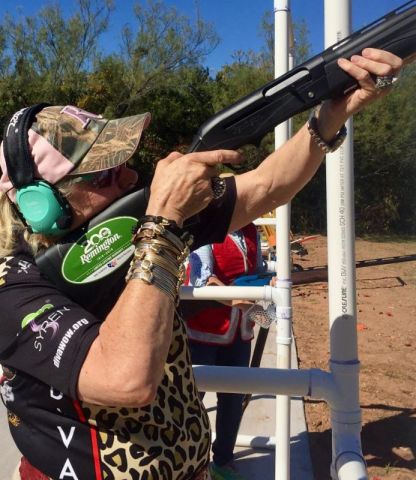 Includes:
Shotguns
2 boxes of Shells
Extra boxes of shells available for $7.50 per box that day
Targets
Casual Instruction from the ladies of DIVA WOW
Water and snacks furnished
Door Prizes
Reception:
Hosted by DIVA WOW
Drawing for Door Prizes
What to Bring:
Smiles
Shotgun (if you have one)
Eye & Ear Protection Required
Shell bag or shooting vest
Appropriate Dress for the weather
Ball Cap – keeps your hair out of your eyes if it's windy and shades your eyes if you are looking towards the sun.
We are excited about this upcoming Shotgun Showcase. As always, we will be taking photos, so wear your DIVA cap or shirt, and your name badge if you are a member.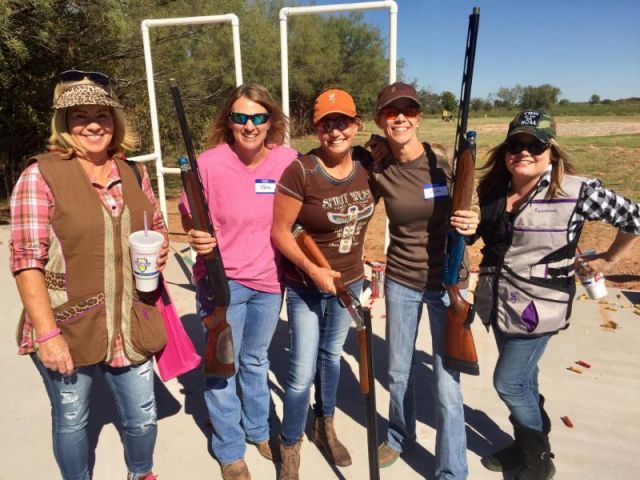 We welcome the ladies and girls from North East Texas and South East Oklahoma to attend our first DIVA WOW event in your area. The DIVAs met many ladies at the Gun Show at Choctaw Event Center, Choctaw Casino in December. We had a blast talking to some wonderful folks there. Next gun show there is on March 18-19, on the same weekend as our event. Those that attend the Shotgun Showcase will receive a discounted coupon for the gun show. DIVA WOW will have a booth at the Gun Show, so come by and visit! Choctaw Preserve is located only 21 miles south the Casino.