Retro WON: Applying the Philosophy of Sun Tzu to My Life
"Can you imagine what I would do if I could do all I can?" ~Sun Tzu
Great athletes are perfectionists. We have a strong work ethic, and the tenacious ability to bite into something and never let go. We stay with it. We are determined, meticulous planners, who value self-control, pure strength and building on talent. We are physically and mentally strong.

Sponsored by Vera Koo
However small, however big, it doesn't matter what's asked of us. We will do whatever it takes to get the job done. That is the personality of a great competitor.
Is it stereotypical for me to quote Sun Tzu? Perhaps. But if you have read his Art of War, you may understand several unique elements of Chinese culture. Sun Tzu, for anyone who hasn't opened a history book or a fortune cookie recently, was a Chinese general, strategist, and philosopher during the Zhou dynasty. He lived and wrote during 500 BC and still is celebrated for his concise treatise known as Art of War. Today, politicians and corporations alike utilize his tome for social and diplomatic engineering.
He is credited with advising, "Keep your friends close, and your enemies closer,"
"The supreme art of war is to subdue the enemy without fighting"
and "Appear weak when you are strong, and strong when you are weak."
Whether you believe his words to be irrefutable proverbs of wisdom or better found within a pressed cookie, for more than 2 millennia, Sun Tzu's work has emphasized that detailed, precise planning will inspire success.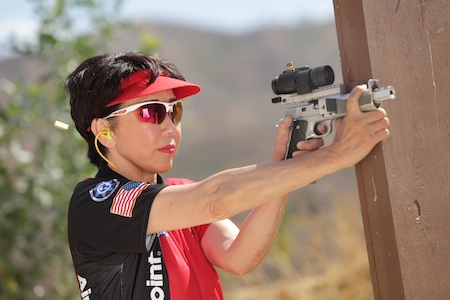 Traditionally, Chinese heritage views success on 2 levels: a personal level and a higher, spiritual level. For example, a successful man should be educated and healthy, with a good family and job. He should be capable of contributing to his society, country and the world. A successful traditional Chinese woman should be good in all aspects of home economics and marry a good husband who comes from a highly-educated family. In conventional Chinese doctrine, a wife should give birth to a son who will carry on the family name and grow up to be even more prosperous than his father.
Modern Chinese families, however, are frequently more globalized, pursuing excellence in education, jobs, social status, power and wealth equally, regardless of gender.
Balancing our cultural deep ceded fear of failure and disappointing family, the highest level of success is bringing honor, power and fortune to your relatives.
Whether your cultural reference is a modern tale spanning multiple generations, an animated woman warrior or an ancient Chinese text designed to inspire global domination, fear of the unknown and expectations of perfection cross decades, borders and oceans.
I've spent years analyzing when I perform at my personal best. I've discovered that when I performed my best, I am in a place of 100-percent focus.
I don't see people.
I don't recognize family or friends.
I barely understand what is said to me.
When I don't see, hear, or acknowledge, I can't feel.
This lack of emotion gives me complete control within a very narrow tunnel vision.
This absolute tunnel vision tends to appear when I am at my most vulnerable and facing possible failure.
In spite of this, I am most confident in my ability to succeed when I plan.
When I am in a new environment, I plan every aspect of my schedule from timing my commute between a hotel and a shooting range, to mapping out where to park, where to prepare, where to sit and where to eat. I know that I need to eat exactly 1 hour before I pull the trigger, and exactly how much time I must allow for my mental preparation, physical warm up and a final equipment check, before reporting to my station.
I perform best under absolute pressure and the expectation of complete collapse, but, I can succeed under that pressure because I know that I've prepared absolutely to the minutest detail.
Are you a last minute racer or a careful planner?
Do you perform better without the pressure of necessity or do you rise to the occasion when the stakes are highest?
How to succeed in any competition
Push the limits of your potential farther than what you think you can do.
Come back a little for rest but then push again.
Come back to a place of comfort, but then go back out and push farther.
You will be surprised how far your can go. We believe we have limitations.
But we don't.
Visit Vera Koo.
This Retro WON about Sun Tzu first appeared January 9, 2014.
About Vera Koo

Vera Koo is a first-generation Chinese American woman. She's a wife and mother, author, entrepreneur and retired competition shooter. Along with two published books -- "The Most Unlikely Champion" and "Wisdom and Things: Essays From an Unlikely Champion" -- she writes her column, Vera Koo, at "Women's Outdoor News." View all posts by Vera Koo →