Year 3 for Women Ice Angler Project (WIAP #womenonice) Moves to Lake Mille Lacs
The Women Ice Angler Project is moving to Lake Mille Lacs for the third year of #womenonice. With another great line-up of sponsors, including McQuoid's Inn and Event Center in Isle, Minn., this year's media event is prepped for success. McQuoid's will host the event February 8 – 12.
We've seen photos of our last two years of #womenonice showing up all over the place—big signs at Gander Mountain throughout the ice belt, for example," said founder of WI Women Fish and the Women Ice Angler Project Barb Carey. "Improved product packaging, social media shares, catalog pages—it's great to see more women on the face of ice angling and a lot of that has to do with our project's success.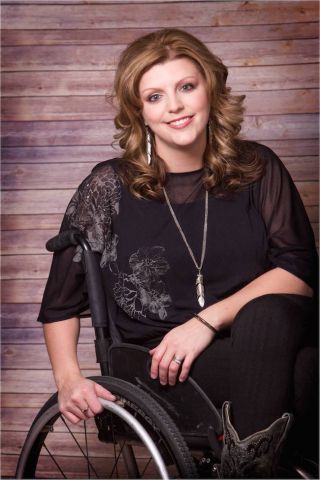 This year, three new ice anglers are joining the crew, but they're not new to enjoying the great outdoors with hunting and fishing. Ashlee Lundvall (@crownandcamo and #aredefinedlife, experienced a life-altering injury in high school. Since that time, she's embraced life in a wheelchair and rustled up the gumption to do everything she set her mind to; hunting, fishing, living "out west with horses," getting married and having a family, and so much more. She is an author and motivational speaker focusing on "A Redefined Life." This winter, she'll check one more item off her bucket list…ice fishing! Her action-track wheels will get the job done for mobility on the snow and ice. Ashlee said,
I am so excited to be a part of this project. Since my accident, I am always looking for fun ways to be involved in the outdoors, and I've never tried ice fishing. I hope it will inspire other people living with a disability to challenge themselves and always be brave enough to try new adventures.
The team is excited to use Clam's Big Foot XL6000T Garage shelter, which has one end that unzips completely to make it easy for Ashlee to navigate in and out in her track chair.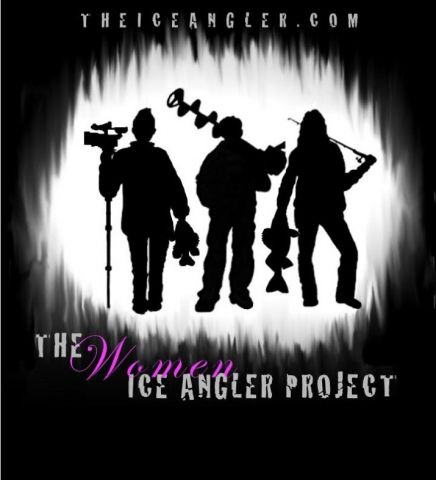 Also on the team this year is Shantel Wittstruck from Sioux Falls, South Dakota. Shantel is the President of South Dakota Walleyes Unlimited, Pro Staff for Clam Outdoors, Vexilar, and Northland Tackle. She also executes sales and marketing for Adventuress Magazine. Experienced angler and Cabela's Pro, Karen McQuoid, is able to bring local support as the owner of Mac's Twin Bay Resort on Lake Mille Lacs.
The goal of the Women Ice Angler Project is to encourage women to try ice fishing as well as mentor those who already enjoy it and want to improve their skills. Plus, the other side of the coin is to move the industry forward showing women ice anglers in their marketing and social media work. "We'd like to introduce the passion of ice fishing and help take it to a new level for women," Barb Carey said.
With an eye on the goal to showcase women in quality ice fishing photos for tourism and product promotions, award-winning outdoor photographer Hannah Stonehouse Hudson of Stonehouse Photography is part of why sponsors sign on. "The colder it is, the happier I am," Hudson is known to say about her photography. She claims the light is better when it is really cold.
The women anglers for 2017 are Clam Outdoors Ice Team Pros Barb Carey and Shelly Holland, photographer Hannah Stonehouse Hudson, Clam and Vexilar Pros Shantel Wittstruck and Rikki Pardun, Clam power stick pro Bonnie Timm, Mossy Oak Pro Staffer and former Miss Wheelchair USA Ashlee Lundvall, and Cabela's Pro Karen McQuoid.
Support for the project also comes from Mille Lacs Area Tourism Council. Tina Chapman, Executive Director with Mille Lacs Tourism stated, "We are excited to host this event and show our area to women anglers. We are a great place to get out on the ice." Sponsors value the videos and photos they gain with access as a sponsor. Tourism groups routinely pull many photos and used them in marketing efforts to showcase female anglers. A number of media outlets are lined up to cover the project.
OutdoorsFIRST Media will film the event for the third year, and will post photos, video, and stories about the adventure at IceFishingFIRST.com as well as theiceangler.com and facebook.com/womeniceanglerproject. OFM's Keith Worrall is thrilled to be on board again, as women enjoying the sport is important to the family enjoying the sport. His websites reflect that family oriented commitment to ice fishing. "We want their photos and their stories this winter, too," Worrall said.

Larry Smith Outdoors Television Show will also film an episode while fishing with the team. Larry Smith Outdoors, www.larrysmithoutdoors.com, makes it a point to include men, women and children in the 52 episodes they film each year. All shows can be seen on their YouTube channel right after they are aired. https://www.youtube.com/channel/UCOA92HuzX2JcwZ1VSuJuVdg
All women anglers are encouraged to post their ice fishing photos and share their stories by using #womenonice on social media platforms. You can find us on Instagram @womenonice, and at our official Facebook page, "Women on Ice" or @WomenIceAnglers.
Our sponsors are totally behind the message women can, and do, enjoy this great sport," Carey concluded. The Women Ice Angler Project sponsors include Clam Outdoors, Vexilar, Nebulus Flotation, OutdoorsFIRST Media, Honda USA, The Great Wild Radio Show, Fish On Kids Books, Stonehouse Photography, WI Women Fish, McQuoid's Inn and Event Center, Mugg's of Mille Lacs, Mac's Twin Bay and Mille Lacs Tourism.
Stay tuned for updates soon the Women Ice Angler Project.
About The WON

The Women's Outdoor News, aka The WON, features news, reviews and stories about women who are shooting, hunting, fishing and actively engaging in outdoor adventure. This publication is for women, by women. View all posts by The WON →