Olympic Medalists Rhode, Cogdell-Unrein Lead 11-U.S. Person Team to World Cup in Mexico
COLORADO SPRINGS, Colorado (March 16, 2017) – Eleven USA Shooting athletes will compete at the second International Shooting Sport Federation (ISSF) World Cup of the season starting Sunday through March 27 in Acapulco, Mexico.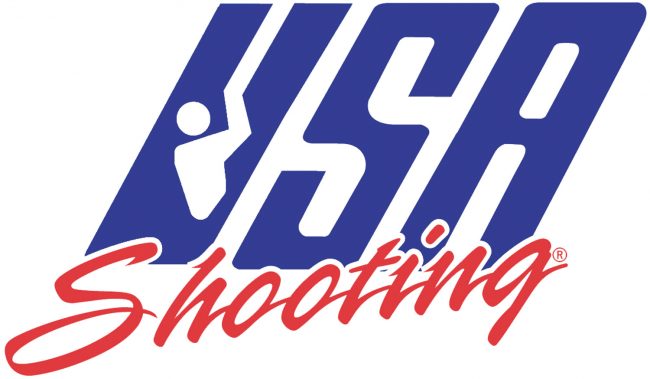 This shotgun-only World Cup will welcome 206 athletes from 33 countries to the Club de Caza, Tiro y Pesca de Acapulco. Leading the way for the U.S. delegation will be Olympic medalists Kim Rhode (El Monte, California) and Corey Cogdell-Unrein (Eagle River, Alaska).
Six-time Olympic medalist Rhode continued her winning ways following the 2016 Olympic Games in Rio with a gold-medal win at the World Cup Final in October, and most recently she picked up her ninth World Cup gold medal at the season opener in New Delhi, India.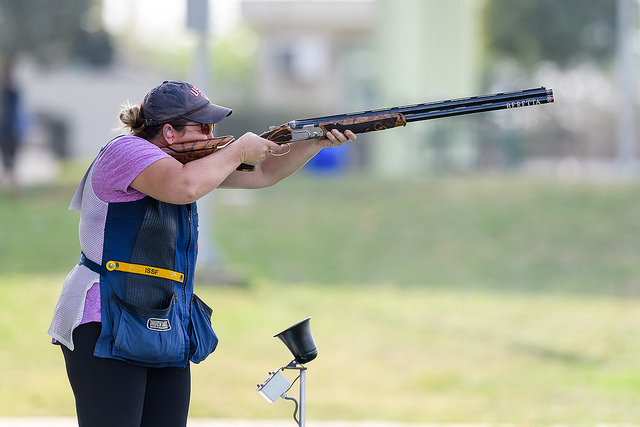 Joining Rhode in Women's Skeet will be World Championship silver medalist Caitlin Connor (Winnfield, Louisiana) and 17-year-old Katie Jacob (Rochester, Michigan). Connor nearly joined Rhode on the podium at the World Cup in India, missing out on a potential bronze medal by the slimmest of margins. Connor was one target away from earning at least a bronze medal, but a dropped target on her 40th shot to put her in a tie with eventual silver medalist Sutiya Jiewchalommit of Thailand. Under the new Finals rules, Jiewchalommit's higher Qualification score (73 to Connor's 72) decided the tiebreaker, thus eliminating Connor from the competition.
Jacob finished in third place overall in the USA Shooting World Cup selection process to earn her World Cup berth. Jacob won her first World Cup medal last year when she finished with a bronze in Cyprus, and eventually finished in 11th place at the World Cup Final in October.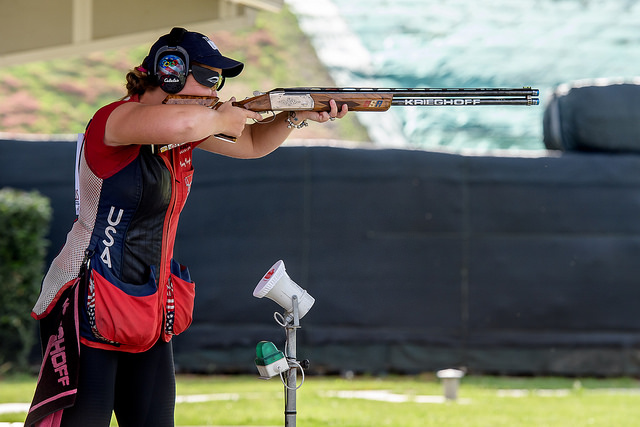 In Women's Trap, Cogdell-Unrein makes her return to competition at this World Cup since winning a pair of bronze medals at the 2016 Olympic Games and World Cup Final in October. Cogdell-Unrein has regularly found success at the Acapulco World Cups, winning silver there in 2010, as well as gold and an Olympic quota there in 2015.
Also, competing in Women's Trap will be National Champion and USA Shooting World Cup selection winner Ashley Carroll (Solvang, California) and Kayle Browning-Thomas(Wooster, Arkansas). Browning most recently finished in 15th place at the World Cup in New Delhi.
Jake Wallace (Castaic, California) will look to build on his 12th-place finish from the World Cup in New Delhi in Men's Trap. He'll be joined in Trap by Dale Royer (Jackson, Montana) and Roe Reynolds (Quitman, Arkansas). Reynolds claimed the bronze medal at the Fall Selection Match in September in his first Open Division Final. Double Trap specialist Royer will make his international Trap debut in ISSF competition at this World Cup.
Men's Skeet will be represented by two-time Olympian Frank Thompson (Alliance, Nebraska) and Will Thomas (West Des Moines, Iowa).
World Cup
Competition kicks off Sunday with Women's Trap and concludes on March 26 with Men's Skeet. The complete event schedule for the ISSF World Cup in Acapulco can be found at http://www.issf-sports.org/competitions/venue/schedule.ashx?cshipid=1901/.
Live results for this event can found at http://www.issf-sports.org/competitions/venue.ashx?cshipid=1901.
*Photos courtesy of ISSF
About The WON

The Women's Outdoor News, aka The WON, features news, reviews and stories about women who are shooting, hunting, fishing and actively engaging in outdoor adventure. This publication is for women, by women. View all posts by The WON →