Maddie Knightingale Wants to Be the World Champion Mouth Caller
We had the chance recently to sit down and visit with Maddie Knightingale, who is 16-years old and attends our high school. We have known Maddie for a couple years now – playing softball together, sharing classes and of course admiring her unusual talents. What talents, you might ask? Maddie is a world class mouth caller. From Turkeys to honkers and injured rabbit to elk, who wouldn't want a friend like that on a hunt?
For the past 7 years, Maddie has competed at the Grizzly Island Wildlife area in its annual mouth-calling competitions, often being the only girl and placing amongst the men. Her ability to call has given her national recognition and even landed her on a guest appearance with The Fowl Life with Chad Belding on Waterfowl.tv.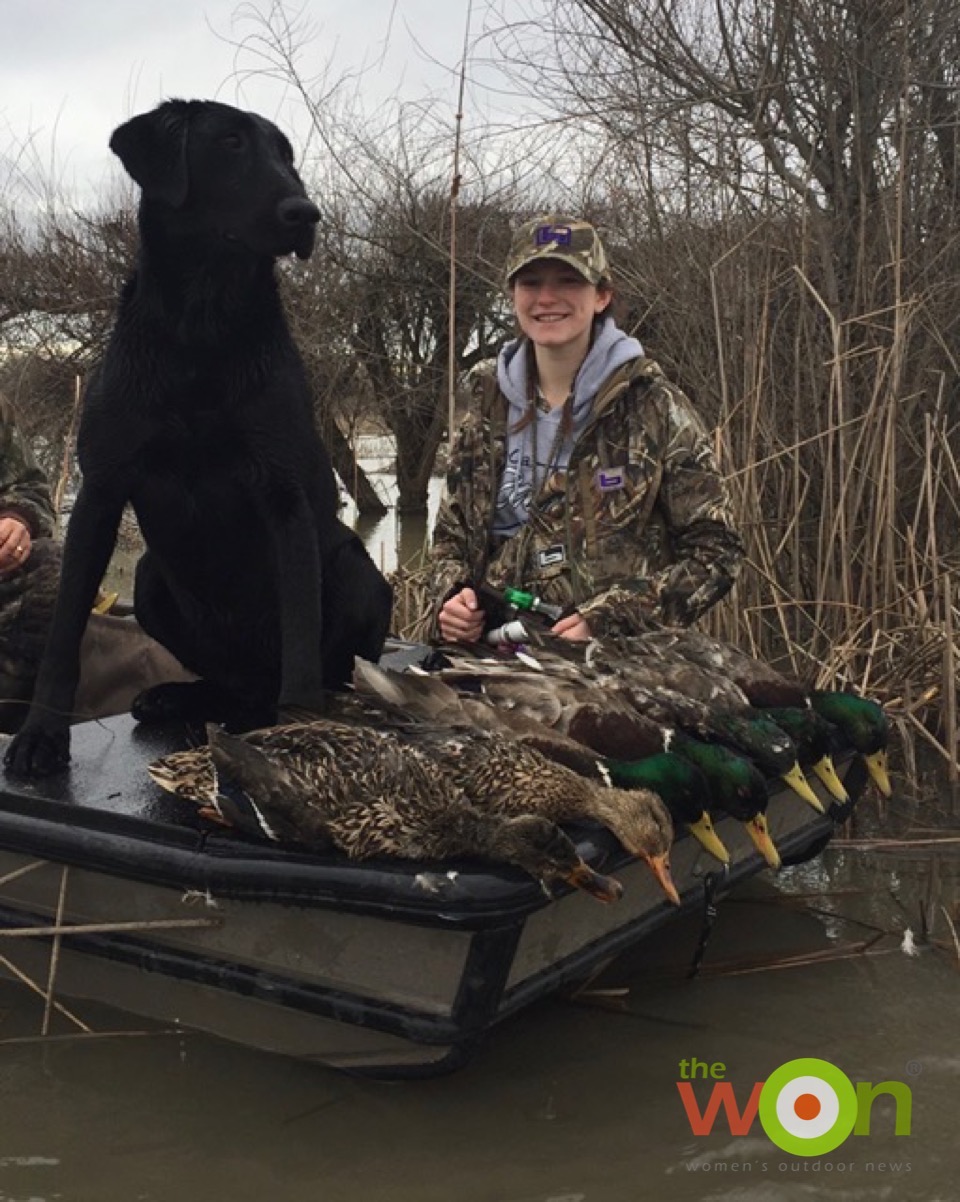 We enjoy visiting with Maddie and listening to her variety of calls; it's amazing that what she does is completely voice-generated with no special tools. And, the fact that she can get up and stand in front of hundreds of people and demonstrate on command, inspires us to get out of our comfort zones.
We often hear Maddie calling across our school campus and watch as other students look to the sky for a wood duck. We have yet to hunt with Maddie, but now that we all drive, this next duck season we will surely take advantage of her unusual, but very impressive, talents of mouth calling. If you would like to watch Maddie in competition form, please check out this YouTube video of her calling at the
California State calling Championship
in Calusa, Calif.
We want to wish Maddie the best of luck as she pursues her dream of becoming the first woman to win the title of world champion mouth caller.
Good luck Maddie!
About Morgan Mason Baseley

Morgan and Mason Baseley are just everyday girls who love the outdoors and who happen to be identical twins that also love hunting – from waterfowl to big game. "We are here to empower girls and shooting sports. At 17-years old, we are the next generation of female hunters and need to be able to speak up to protect our hunting rights and protect the Second Amendment." Sponsored by Girls with Guns Clothing, these young women are given the platform to make their voices heard in their column at The WON, "2Girls Hunting." They also speak at banquets about hunting and write a blog for the Sportsmen's Alliance. View all posts by Morgan Mason Baseley →