#Inspire2017: The 5th Annual A Girl & A Gun Training Conference
The 5th Annual A Girl & A Gun (AG&AG) Training Conference recently took place in the beautiful Texas Hill Country at the Reveille Peak Ranch from April 18 to April 23, 2017. The first 2 days consisted of training for 41 chapter facilitators and 22 A-Team members. It included everything from team building to rifle and pistol shooting. After that, other members of AG&AG arrived, including 340 participants, 55 instructors and 26 range staff for 3 full days of training.
First, let me mention the scenic accommodations I stayed at: Canyon of the Eagles. I don't know which part I enjoyed the most, the breathtaking scenery or the cute 2-bed cabins. Heck, it didn't even phase me when my roommate came across a rattlesnake near the entrance to our cabin. OK, maybe just a little.
All the events took place at the 1,300-acre Reveille Peak Ranch, a short ride from my cabin. Did I mention this was a working ranch with cattle? Yes, during some classroom sessions and even on the range, we sometimes had some visitors. Oh, and a word of advice, you will NEVER beat them in a staring contest.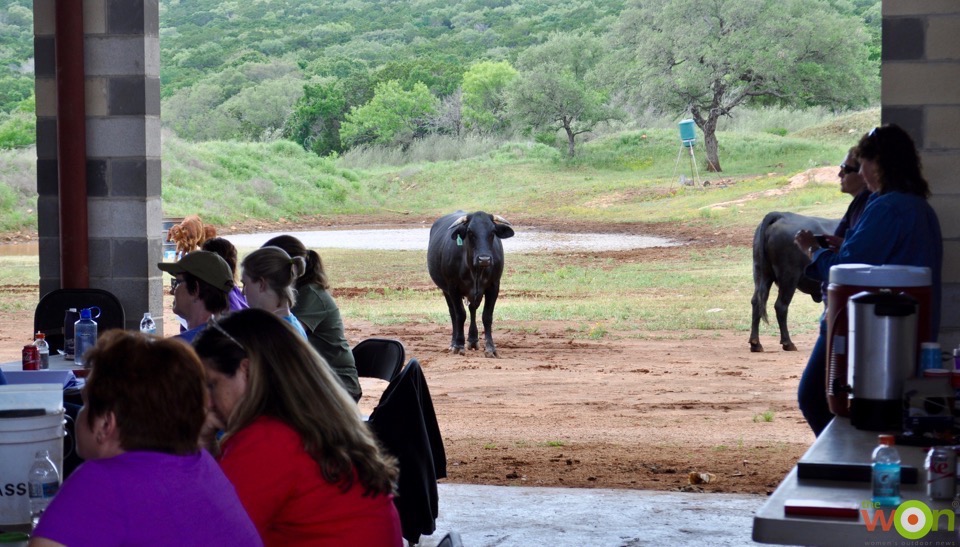 On Thursday, 30 vendors set up among the various bays offering the attendees a chance to try their wares. From Syren shotguns and various Smith & Wesson pistols to the MantisX firearms training system and CZ-USA guns. I watched and listened as the ladies moved with animated chatter among the bays. It became clear, they wanted to take this opportunity to shoot every type of gun there.
For those seeking a bit more of an adventure, Heligunner offered helicopter rides over the range. Not only did the ladies enjoy a fun ride with a great view, they also shot at targets with rifles along the way. Although I did not go aloft to shoot this year, you can bet my name is on the list for next year's opportunity to shoot while flying.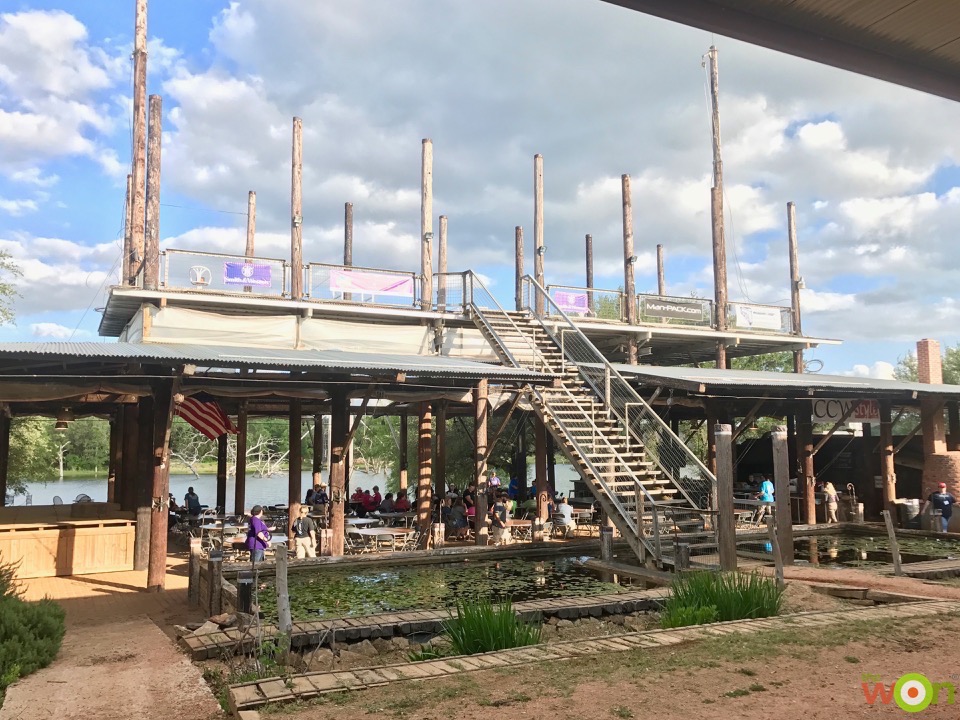 For dinners and lunches we ate at the pavilion on the ranch. Talk about a great venue! The 2-story, 10,000-square-foot covered pavilion had a 2,000-square-foot observation deck that overlooked a 20-acre lake. I enjoyed sitting out near the water and catching the breeze off the lake as I ate.
Now, don't be fooled. It wasn't all fun and games for me at the conference. For 3 full days, I taught these classes: "Intro to the AR" and "Intro to Competition Shooting." My eager-to-learn students seemed to soak up everything I taught them. Between the questions they asked, the hugs at the end of class and the comments on Facebook, I knew I made a difference.
I noticed the camaraderie among the members and the way they supported and encouraged each other throughout the event. I have never seen that level of support and kindness.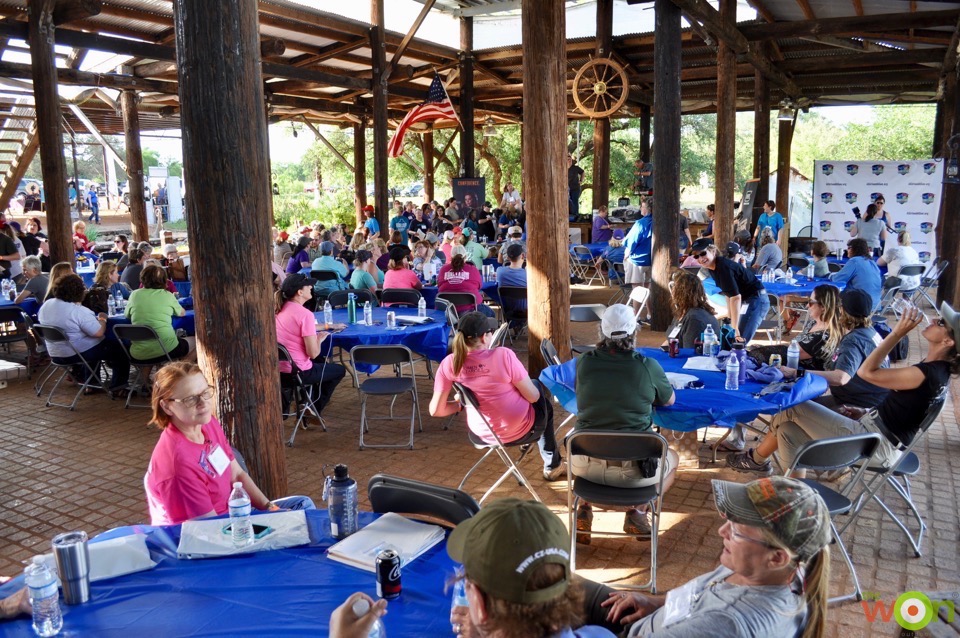 Many sat on the edge of there seats while Julianna Crowder (President/Founder) and Robyn Sandoval (Executive Director) handed out the giveaways from sponsors. The gifts included 18 guns, and every attendee walked away with a prize valued between $50-1,000.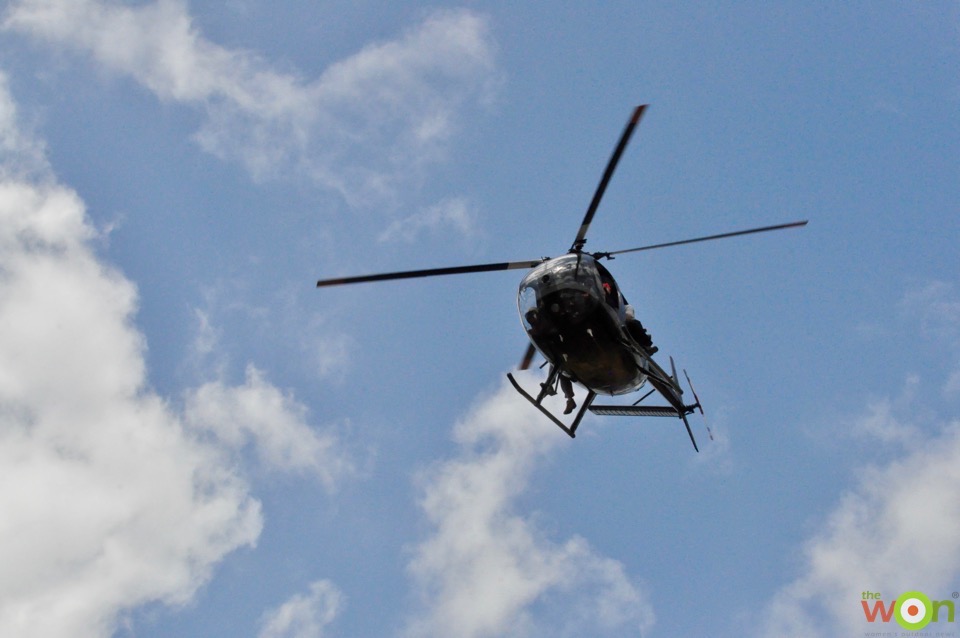 AG&AG 2018 Training Conference
I think one a the ladies wrote it best on Facebook, "My first time at conference, and certainly will not be my last. It was much more than I had expected, in terms of the classes and just how all us ladies were interacting with each other." Mark your calendars now for next year's, A Girl and A Gun 6th Annual Training Conference, April 19-22, 2018.
About Michelle Cerino

Michelle Cerino, aka Princess Gunslinger, entered the firearms industry in 2011 when Cerino Training Group was established. She immediately began competing in both 3-Gun and NRA Action Pistol, becoming a sponsored shooter. Michelle is currently a columnist and Managing Editor of Women's Outdoor News, as well as Event-Staff for CZ-USA Field Sports. She also manages social media for Vera Koo and GTM Original. Michelle encourages others to step out of the comforts of home and explore. View all posts by Michelle Cerino →