Why the NRAAM is the Best Gun Show on Earth
One of the highlights of the year for me is attending one of the largest firearms-related shows of the year, the National Rifle Association's Annual Meetings (NRAAM). The show is held in a different city each year, so it allows me to see cities and places I've never been. It's also a great time to see fans and friends in a relaxed and non-competitive place.
I am now home from the NRAAM, held in Atlanta, and I am reflecting on what a great time I had this year. I love the NRAAM because it is more relaxed and I can hang out with the public and meet people who follow me on the Internet. It was great to get to visit with some of my very best gun buddies – Sydney Rockwell and Beth Walker – and, to make some new friends.
It was great to be able to explore the downtown area of Atlanta, go to the Georgia Aquarium and see the Centennial Olympic Park. There were so many new and fun places to eat, such as the Hard Rock café, that I had never been to, but were super delicious. I enjoyed meeting with several sponsors face-to-face for the first time and to eat dinner and visit with them. Everybody in Atlanta was very friendly and willing to give directions or any help that we needed.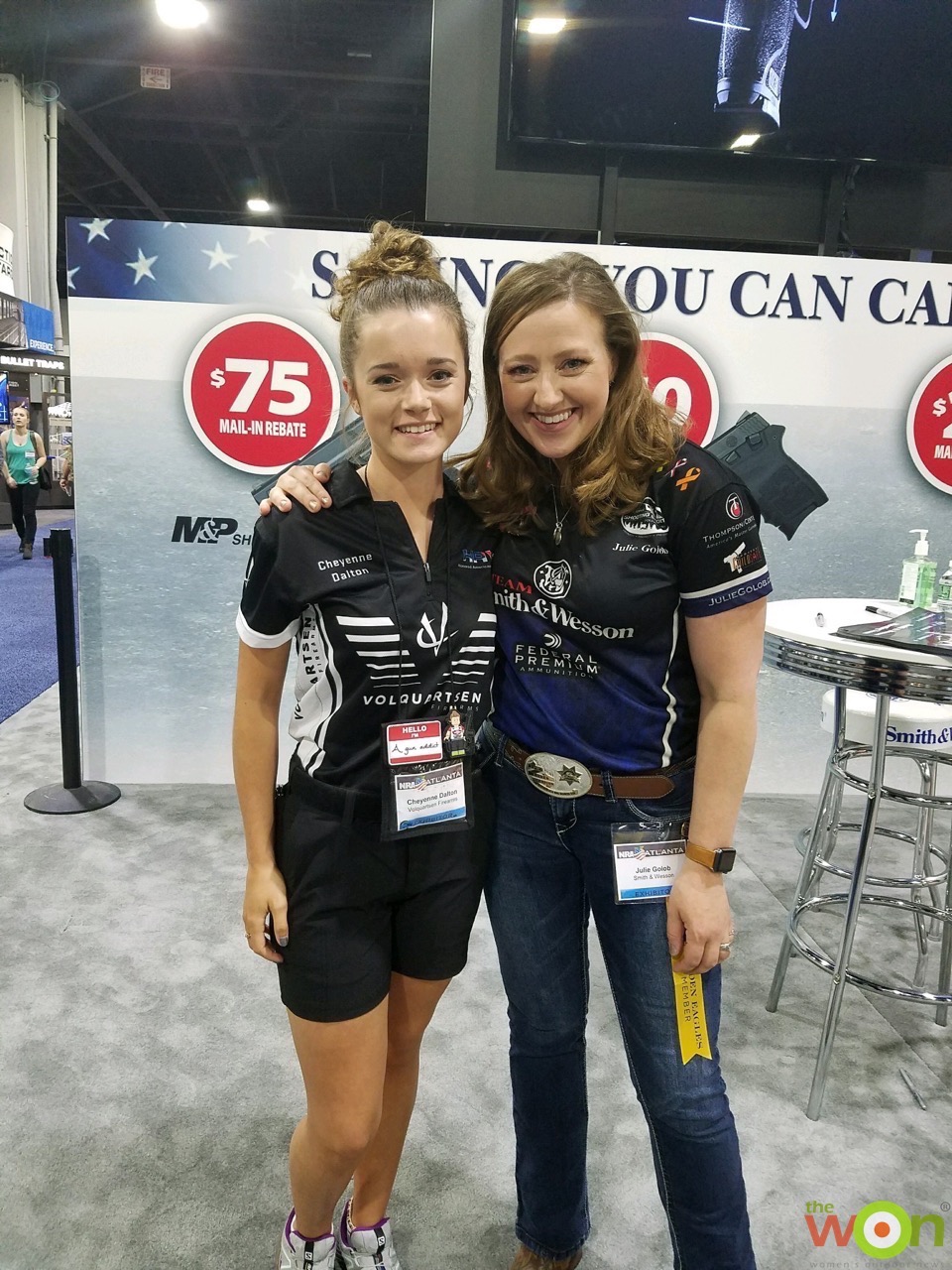 I had the honor of being able to attend the NRA Women's Leadership Forum luncheon, which was held in the Oceans Ballroom at the Georgia Aquarium. Since it was at the aquarium, there were open places where you could see the beluga whales and whale sharks swimming around. It was so cool to see all the women come together to support the Second Amendment, and each other. I saw Wayne LaPierre, Kellyanne Conway, Dana Loesch and Tom Selleck, along with competitive shooters such as Becky Yackley, Janna Reeves, Julie Golob and Dianna Muller. The auction featured incredible items, such as guns and unique pieces of jewelry. I won a beautiful scarf designed for this year's women's event.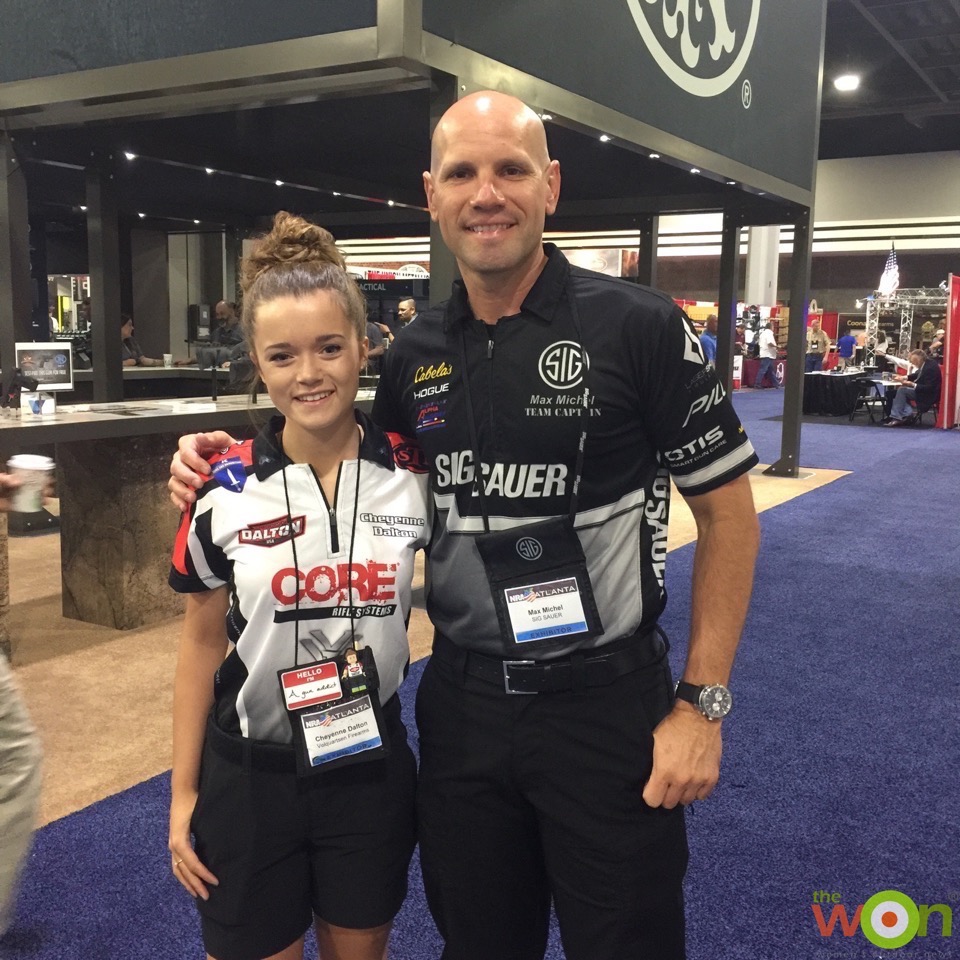 It is incredible how positive and encouraging it can be to attend these meetings. Part of why I love the 2A community is how supportive and helpful everyone is to new shooters. I ran into Max Michel during the meeting and he took some time to chat with me and tell me to keep it up and gave me advice and feedback about the business of shooting. It is always great to see the big-name shooters take time to encourage and give advice to newer shooters.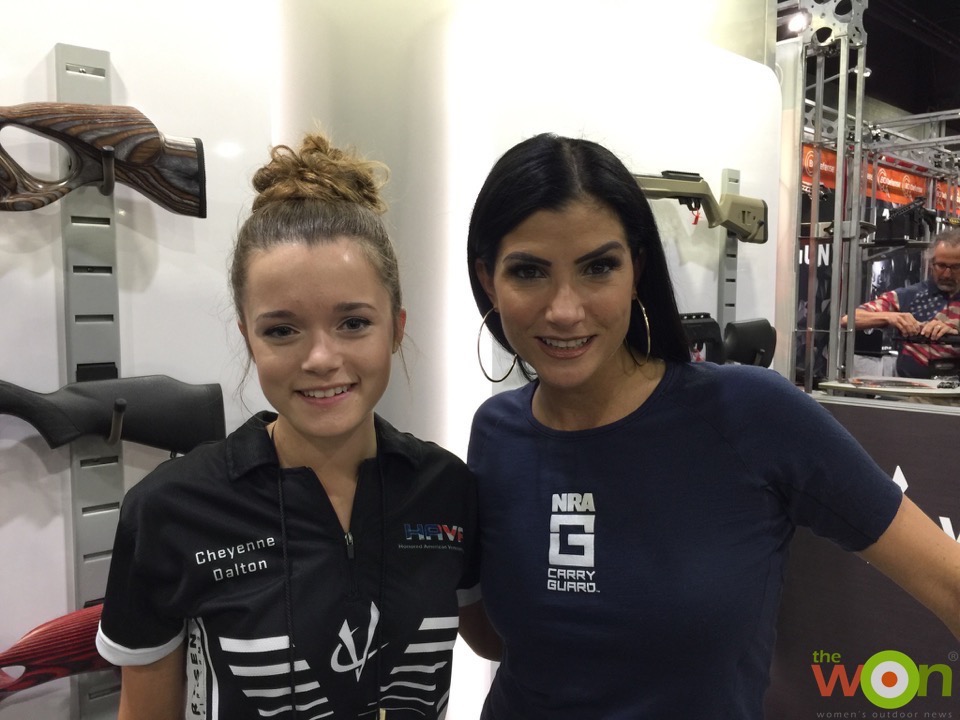 At the Volquartsen Firearms booth, they gave away a top-of-the-line Scorpion pistol with a Cerakota finish by Rayzor's Edge Tactical in Joplin, Mo. It resembles my own American flag Scorpion, which I used to shoot in the NSSF Rimfire Challenge. The drawing was held on Sunday afternoon, live on Facebook. It was great to be able to help Volquartsen Firearms with this drawing. The response to that pistol was amazing, and lots of people signed up at the show and online.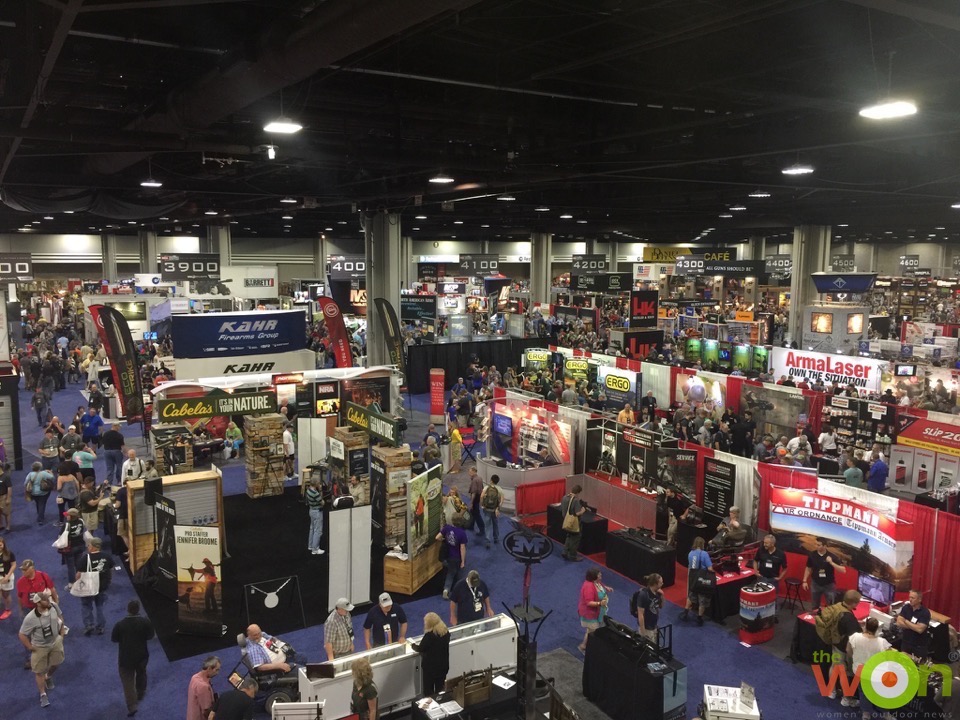 Again, I am so thankful and grateful to be able to attend this year in Atlanta. If you have ever wanted to spend the weekend with 80,000 of your closest gun buddies, ogling the latest and greatest guns and accessories you have ever seen, then you need to come to an NRAAM. I am already looking forward to the NRAAM next year in Dallas, Texas, and I can't wait to see what that city has to offer.
See you all May 3 to 5, 2018 for the next NRAAM!
About Cheyenne Dalton

Cheyenne Dalton is an up-and-coming junior competition in 3-gun, USPSA, and Rimfire challenge. She writes a column about her shooting experiences, sponsored by Voquartsen Firearms. She's been competing for 4 years and has won state titles, along with the Limited Ladies Rimfire World championship 2 times (2014 & 2016). When she's not at the range, she is traveling with her Bluegrass band, "That Dalton Gang," where she plays mandolin and violin, along with singing lead vocals. Her future plans include lots of shooting and continuing her education with a focus on being a pharmacist. She lives on a family farm in Missouri. View all posts by Cheyenne Dalton →