She Guides: Meet Rachel Ahtila, Full-Time Guide in British Columbia and the Northwest Territories
Rachel Ahtila is a full-time guide who most of the time can be found on horseback in British Columbia and the Northwest Territories. She's also the host of the Full Curl Podcast and director of the Rocky Mountain Goat Alliance. I caught up with her when she had brief moment of cell phone service while sitting on a fence barricading in some rowdy mules. As told to Courtney Nicolson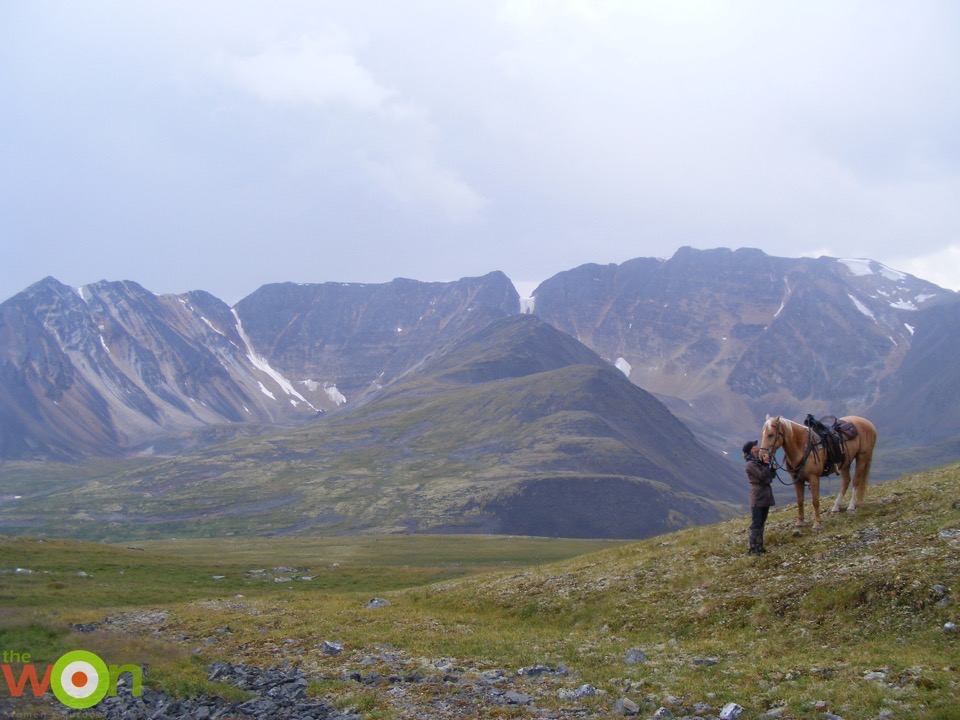 I always wanted a horse. Heck I don't know what little girl doesn't want a horse.
I started calling up newspaper ads for horses on my way home from elementary school. When I was 10, turning 11, I had the opportunity to go north for 2 weeks all the way up to Scoop Lake Outfitters. From where I grew up in Kelowna, B.C., it was a 24-hour drive—then it's fly-in or riverboat-only for the last leg. I think my parents were excited for me to go up and get my horse fix.
I've always been a bit of an old soul. I loved the Old West, just how simple life was. Up there, I was removed from everything. It was that pastoral image of what I thought was the perfect lifestyle. I went back every year and started training horses and working around the camps. I got to wrangle on my first hunt when I was 15, for stone sheep, right before I went back home in the fall for school.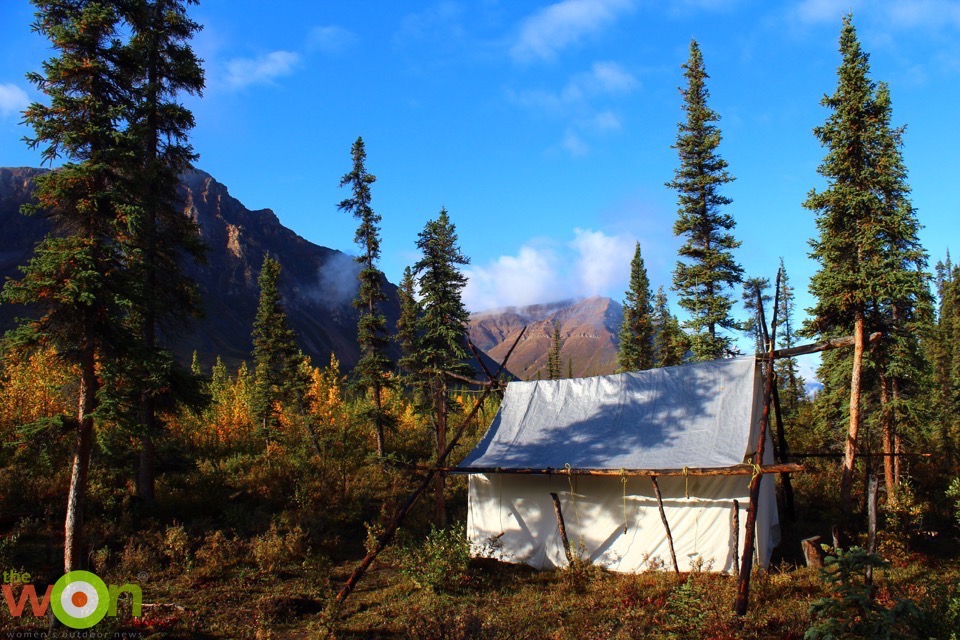 To be honest, I started guiding before I started hunting.
Although my parents had me outdoors, it was my godparents who really introduced me to hunting. They owned a hunting concession, and taught me why they hunted. I was drawn to it quite naturally. I started guiding when I was 18 or 19. Then I moved over to New Zealand for a year and a half. My first big-game animals were a red stag and Himalayan tahr over there. Unfortunately, I lost them in the Christchurch earthquake, but I'll always have the memories. Since then I have found a bit of time to hunt—harvesting a few turkeys, a mule deer, a mountain caribou and some plains game in South Africa and Namibia. This is going to be the first year that I'll be hunting sheep a little bit for myself.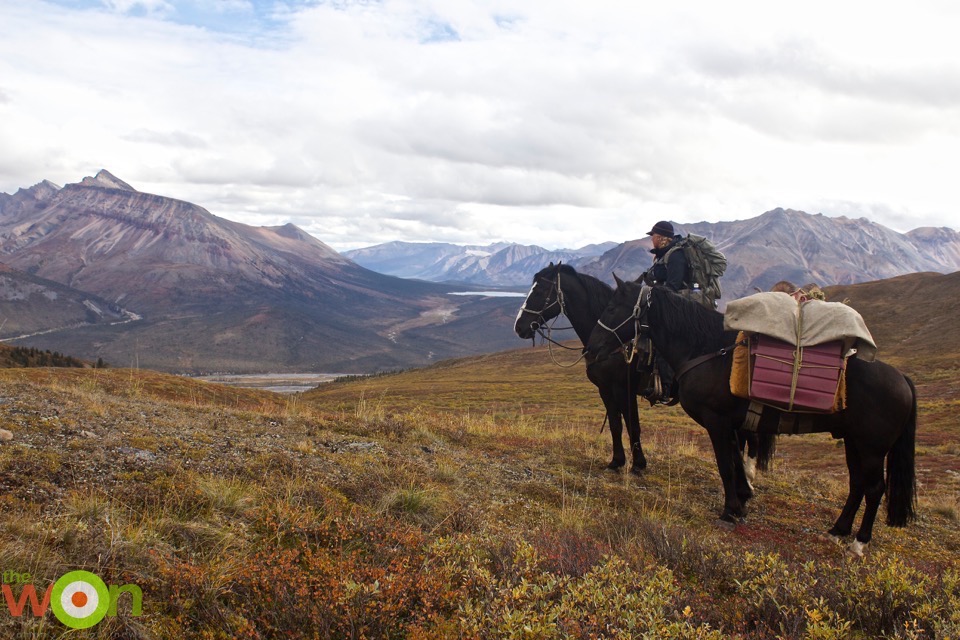 In the back of my mind I always wanted to be an actress.
Not many women were guiding full-time at that point, and I couldn't decide between one career or the other. So I thought I would just be an actress and be them all. I had been scouted throughout school, but the chance to move to L.A. was out of the question. So I ended up acting professionally in New Zealand. So many of the productions they bring are American films; having a North American accent, I was a shoo-in.
I was a little put off when I found out that I couldn't do any of my own stunts. I always had this idyllic image of riding a horse as the character in a scene. When I found out I couldn't do that, I thought, "This sucks!" I came back to Canada, and with $150 to my name I went down to SCI. There I started handing out resumes…and they were neon orange. I had a lot of no's. Fatefully, I was picked up by Jim Shockey, and the commercial side of my guiding career began.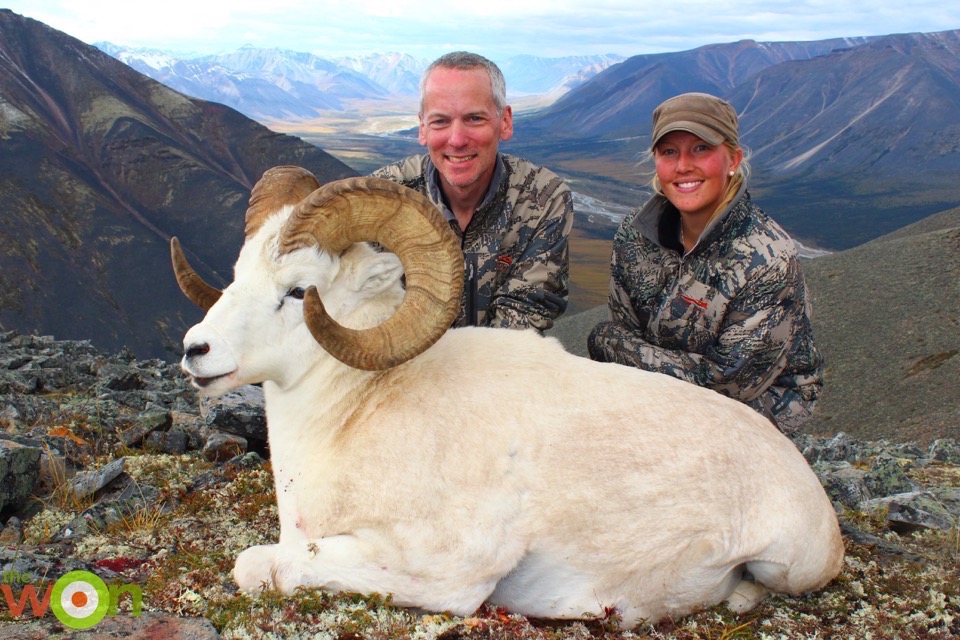 A lot of people think you need to be able to run 12 miles with a backpack on.
That's great. If you can do it, rock on. I can't. I can guide a full season. When it comes to conditioning yourself, you know your body better than any physical trainer is going to. If you're coming on a horseback sheep hunt, you'll be riding to and from the drainages, but you still will be hiking a great deal. I recommend boots with a Vibram sole. Get your socks soaking wet, put on your new boots and wear them until the socks dry. The boot will form fit around you. Wear them every opportunity you get; be really comfortable in your footwear.
At the end of the day, whether you're horseback riding or hiking, it's your own 2 feet that are going to get you up to that sheep. I prefer merino base layers. Nothing keeps you warmer and drier…and less smelly! A GoreTex outer shell is a must any time of year. I'll be honest, I still wear my Wranglers a lot of times during early-season sheep hunting.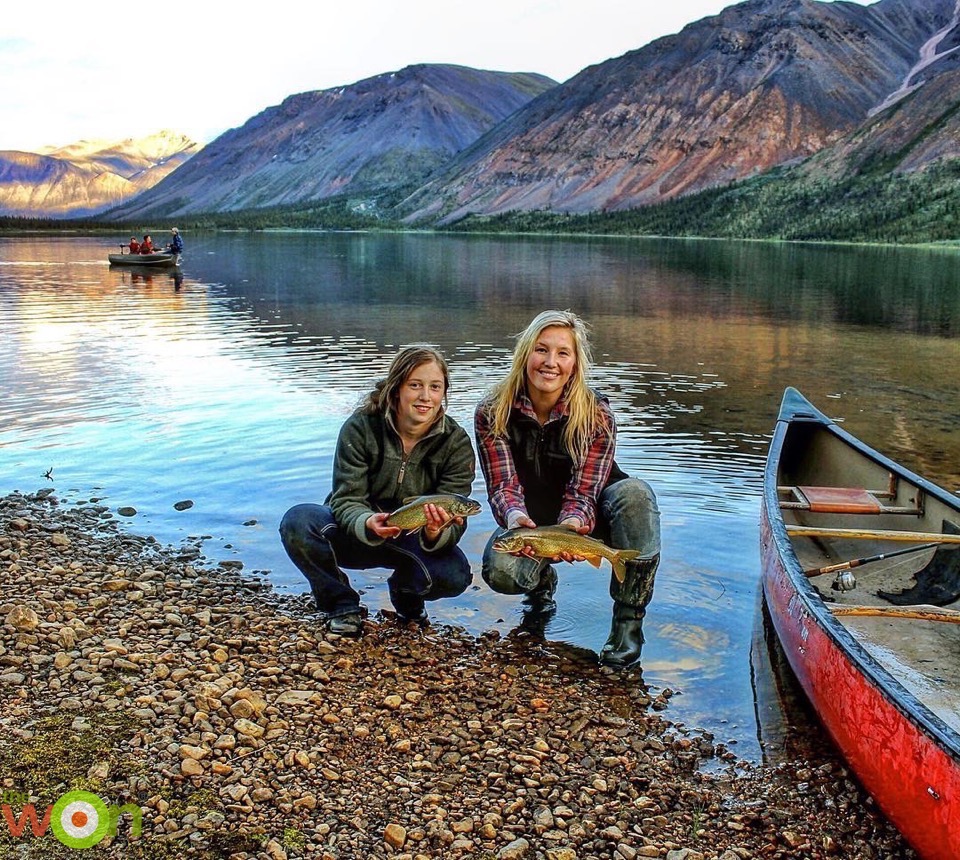 Each of my clients have made their hunt special in their own way.
One that really stands out was guiding the Archduke of Austria and his son. They are two of the nicest gentlemen I've ever met. At the end of each day, no matter how hard we hiked or what game we had or hadn't seen, they said, "Thank you for today; it was truly wonderful." You don't get that very often, especially when you've hiked people into the ground. The Archduke was shooting a compound bow, but with traditional feathers on his arrows. They couldn't get wet, they had to be combed out. Riding on horseback, it was a constant worry. It gave me a whole new appreciation for archery. Robin Hood wasn't just grabbing arrows; those suckers are so temperamental. Through many stalks, and great times, we harvested a mature Dall ram, and two mountain caribou.
One of my return clients, Anna Vorisek, just completed her super slam with her bow. I think the world of Anna. She's very accomplished and well spoken; she's an incredible ambassador for hunting. Now she's introducing it to her granddaughters and passing along the knowledge. At the end of the day, if I can aspire to be like that, I'll have succeeded.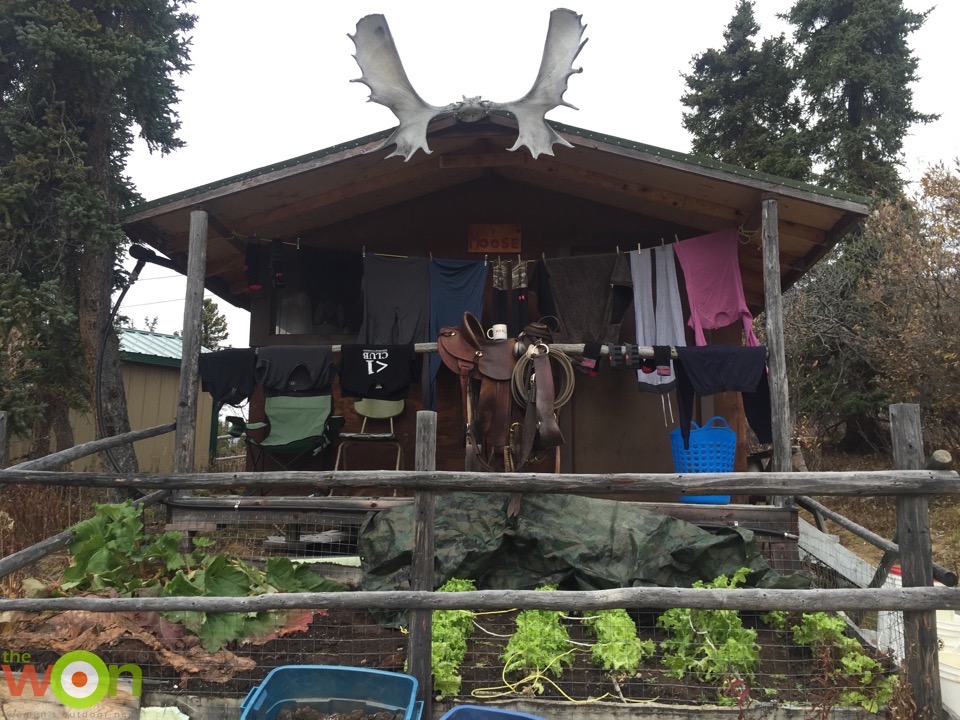 As women, supporting each other through social media creates a sisterhood.
We can connect with like-minded women and express ourselves. I don't know if that opportunity would have arisen 5 or 10 years ago. We're different from guys; I'm not going to beat around the bush. But I don't call myself a "huntress." I'm a hunter. I'm not a "guidess," I'm a guide.
Hunting is turning friends into family. There are opportunities for adventures, whether it's going shed hunting or just rolling through town on a road trip and going out for a beer. But a word of caution: There's a lot that can't be portrayed through a photo. That's where I feel social media can be an injustice. You can have the greatest photographer and you can make every day look like the best day ever. It's not all roses. Most folks don't show you the bad days, where everything goes wrong. Just be real, just be you. That will shine through.
Kids ask questions. A lot of questions.
But the more questions they ask, the more familiar things become and the more confidence they'll have. If I'm blessed to start a family down the road, the biggest thing would be getting them involved from the beginning. I believe kids should get right in there so they can learn. I hope I can give my kids their free wings, like my parents did. The greatest gift my parents gave me was the freedom, at 11 years old, to go north for 2 weeks to a hunting camp in the middle of nowhere where they had never been. Their having that trust in me gave me such a boost of confidence at a tender age. Traveling now is almost more natural than staying home. If I have a daughter, I would let her know it's OK to be a girl, but you also have to walk the walk.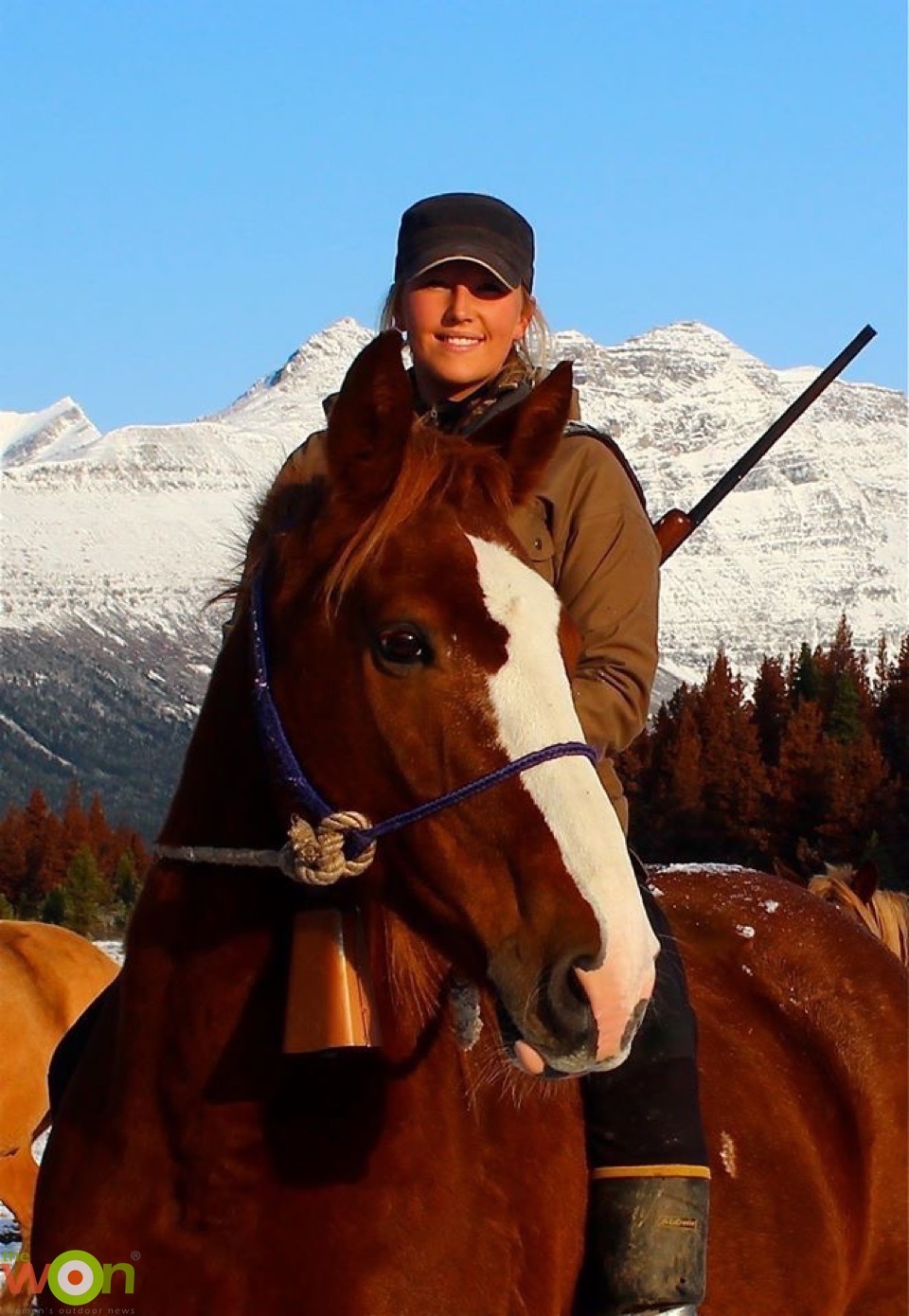 If you want to be a guide, you have to be willing to start at the bottom.
No one can be a good boss or a leader without understanding all the work that the organization does. Be willing to do the dirty work. I started as a horse wrangler, worked my way up to trail cook, and then to guide. If you can find a family-run outfit, that's going to be your best bet. That company has brought up their own, and they'll understand we're not all perfect when we start; we're going to make mistakes. If not for the guides and wranglers that mentored me over the years, I wouldn't be the person I am today. I'm always learning. If you have an open mind and are surrounded by a good team, you can pretty much do any job you put your mind.
Recommended gun for caribou or sheep from Rachel Ahtila

Rifle: I love my 7mm. It's a very flat-shooting rifle. For most the animals I go after, like caribou or sheep, it's plenty. I've had clients go after moose with it. It's not a scary caliber. I have a lot of people coming up with very large calibers, and it's just not necessary. We'll take them to the range and have them dry fire a few times. Sometimes I'll even have them dry shoot on the animals to calm that mix of excitement and exhaustion. It's just an easy caliber for anyone to pick up.
@findyournomadi
Read about other female guides here.
About Courtney Nicolson

Courtney Nicolson is an outdoor writer, hunter, and angler based in Denver, Colo. She is an active member of numerous conservation groups and is passionate about empowering women in the outdoors. Courtney is the senior producer/editor for Outdoor Sportsman Group Networks. View all posts by Courtney Nicolson →