Meet Professional Archer Paige Pearce-Gore
By 19 years old, Paige Pearce-Gore had more stamps in her passport than many people twice her age. Using archery to travel the world, she went to China, Columbia, Turkey, Germany, France and El Salvador. She won her first international competition in Turkey at age 13, and now at age 22, her success continues as she holds state, national and world titles in competitive archery. Born and raised in Red Bluff, Calif., Paige has recorded the highest score ever marked by a woman in the history of the sport.
Knowing that Paige lives just 30 minutes from us, we took the opportunity to meet up with her, visit about her archery career and get some tips on how to turn a hobby into a dream and turn that dream into a reality.
2girls hunting: How old were you when you started shooting archery and who got you into it?
Paige: I was 18 months old when my parents got me involved with shooting. They were both sponsored-competition shooters and didn't have a babysitter, so I went along on all their shoots and it just felt natural to be on the course as I grew up.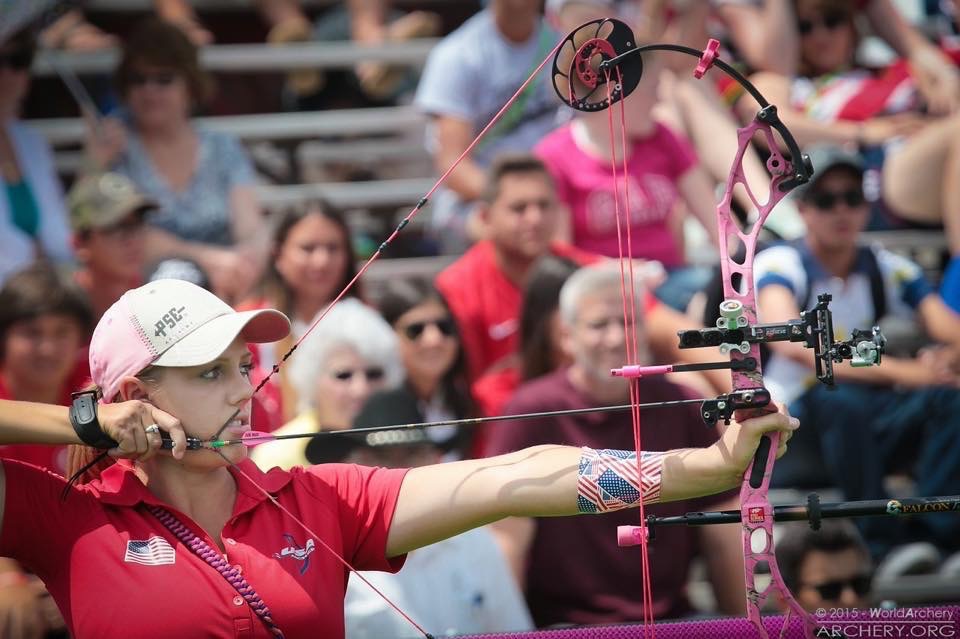 2girls hunting: Who was your biggest inspiration?
Paige: When I was younger, I always looked up to Erika Jones. 'Man, I would love to be as good as her,' were my thoughts. Now, I compete right along next to her; we are equals in the sport and have a friendly competition. There is nothing like the feeling when your inspiration tells you that you are their inspiration.
2girls hunting: Can you list some of your most memorable accomplishments?
Paige: When I won my first Junior World title at 13 years old will always be one of my most favorite memories. But recently, I just won for the 5th time (4th in a row) my hometown competition of the Western Classic here in Northern California. The Western Classic is the largest outdoor 3D target competition on the world.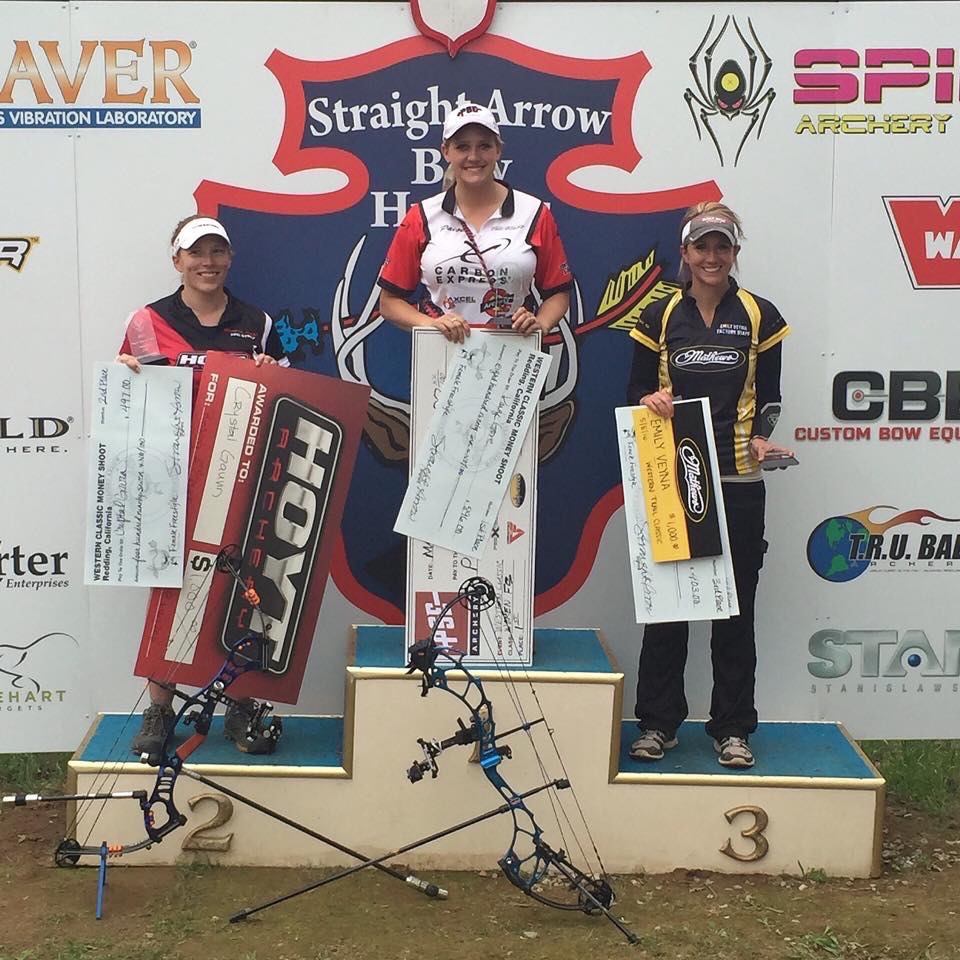 2girls hunting: Where do you hope shooting a bow will take you?
Paige: Archery has taken me all over the world. I am only 22 years old and anywhere I have ever dreamed of traveling, I have been able to. It has been lots of hard work and dedication; I only went to public high school through 11th grade, then I did home school and had to really be flexible with college to stay involved with competitions. I want archery to be my job; I want to pay my bills with it. If I can stay at this competitive level, increase my scores – along with teaching kids the passion for the sport – I will be happy."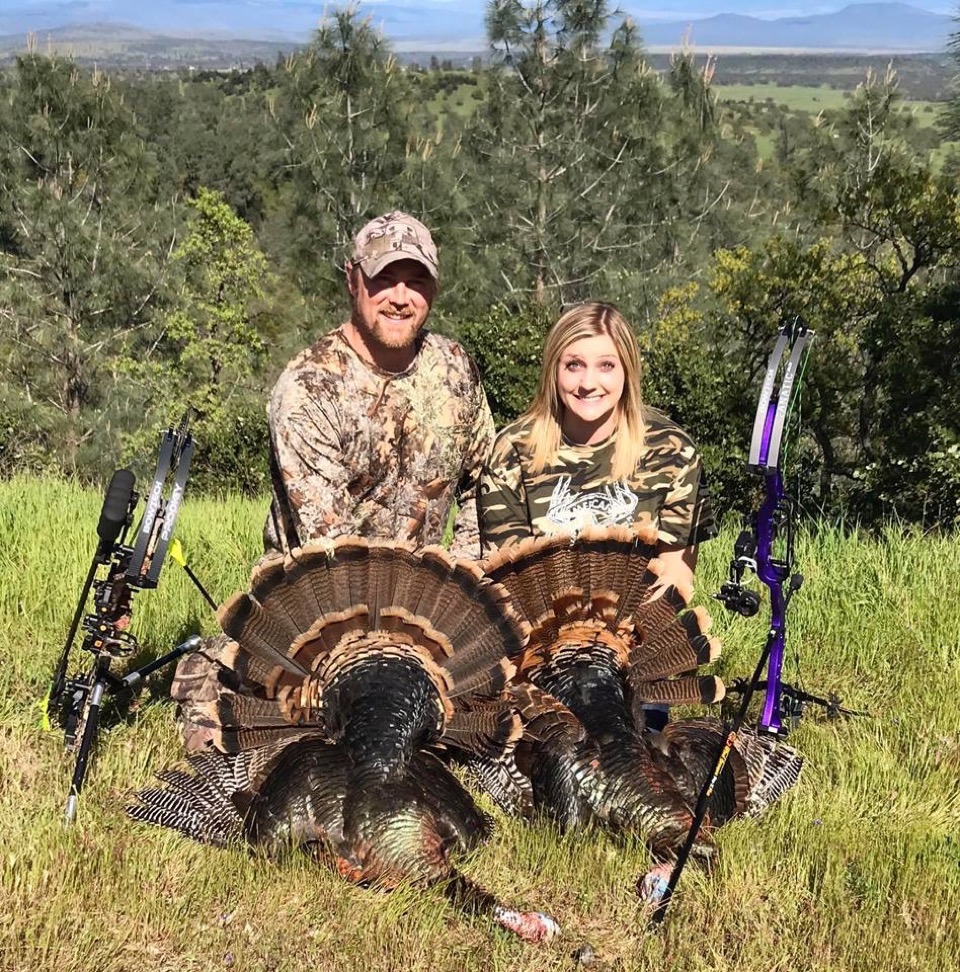 2girls hunting: What advice would you give to a young archer who is just getting started?
Paige: I read this book when I was younger and I would recommend it to everyone: With Winning In Mind by Lanny Bashum. It teaches you how to be mentally prepared. So many young people in sports think they need personal coaches and hours of training, but neglect the mental aspect required to compete. If you are not mentally strong, then the little things can throw you off your game and you will struggle with competition. When you do reach the upper levels of competition, it's a lot harder to stay on the top of your game if you haven't learned how to relax and focus.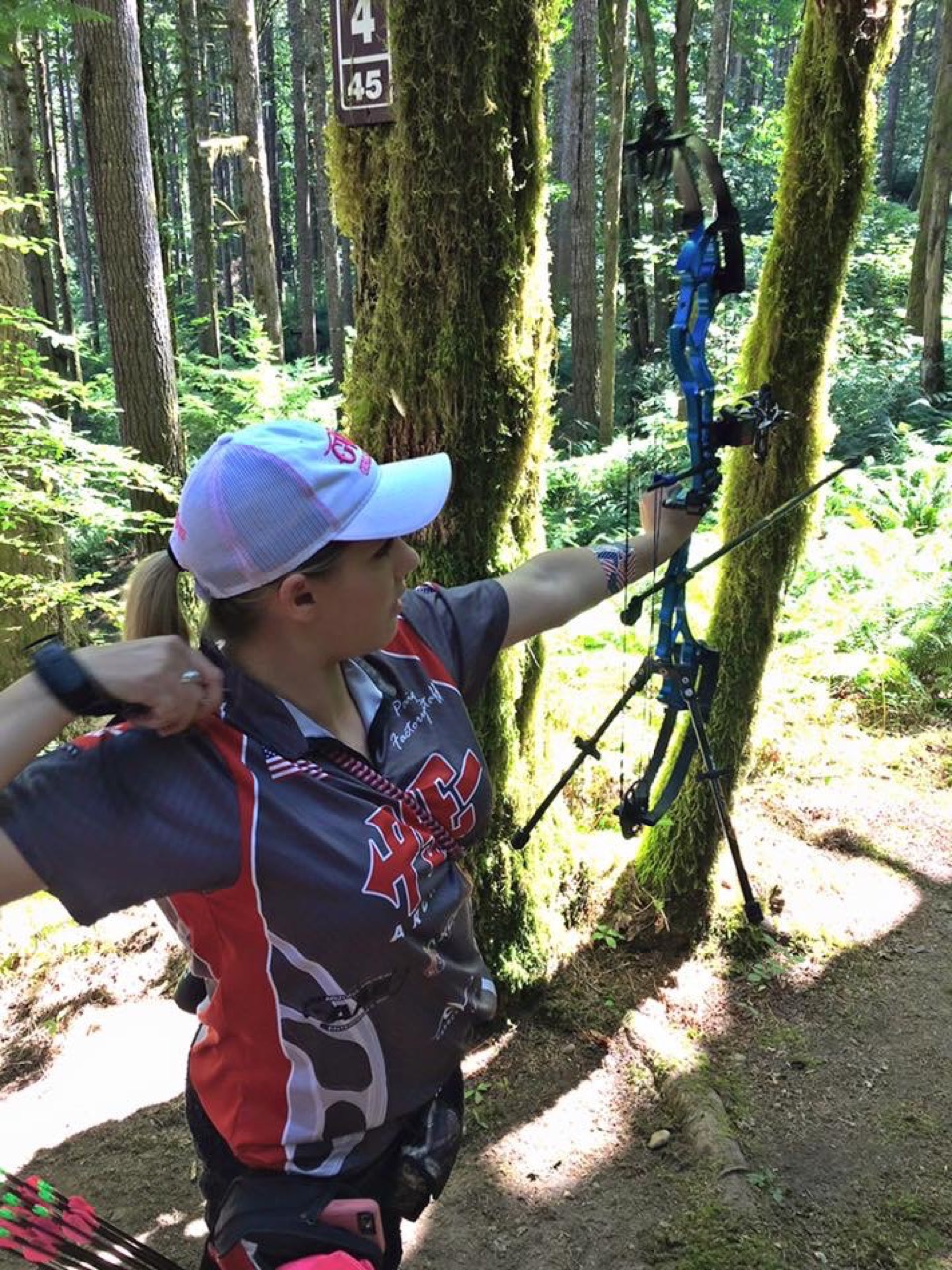 2girls hunting: We must know … If you had to choose only one, would it be competition or hunting?
Paige: Actually, tournament archery, because it is year-round, anytime and anywhere. Hunting – you have to rely on a season and a location to be just right.
Follow Paige Pearce-Gore
If you would like to follow along with Paige on her journey as she competes for the World Archery Team this year, pursues her interest in getting the compound bow recognized in the Olympic Games and works in her hometown at the Kids Outdoor Sports Camp teaching the next generation, please check out her Facebook page at Paige Gore- Archery. You can also follow Paige's journey with a few of her sponsors such as Girls with Guns Clothing and Bowtech.
About Morgan Mason Baseley

Morgan and Mason Baseley are just everyday girls who love the outdoors and who happen to be identical twins that also love hunting – from waterfowl to big game. "We are here to empower girls and shooting sports. At 17-years old, we are the next generation of female hunters and need to be able to speak up to protect our hunting rights and protect the Second Amendment." Sponsored by Girls with Guns Clothing, these young women are given the platform to make their voices heard in their column at The WON, "2Girls Hunting." They also speak at banquets about hunting and write a blog for the Sportsmen's Alliance. View all posts by Morgan Mason Baseley →