Chicks Climbing & Skiing: Learn How to Sport Climb Outdoors
Learn how to sport climb outdoors with Chicks Climbing by attending one of our outdoor sport climbing trips. Our trips are perfect for indoor gym climbers who want to learn to learn how to sport climb outdoors. We have 4 different levels that you can sign up for, so you will be grouped with others who have similar experience and climbing goals.
If you're stuck in a climbing plateau and not seeing much improvement for one reason or another, and you have the desire to be more knowledgeable and skilled, then these trips are your ticket to climbing success. Our all female climbing trips are ideal for:
Top rope climbers who want to learn how to lead climb
New lead climbers who want to try their hand at lead climbing outdoors
Seasoned lead climbers who want to push themselves on the sharp end and climb higher grades.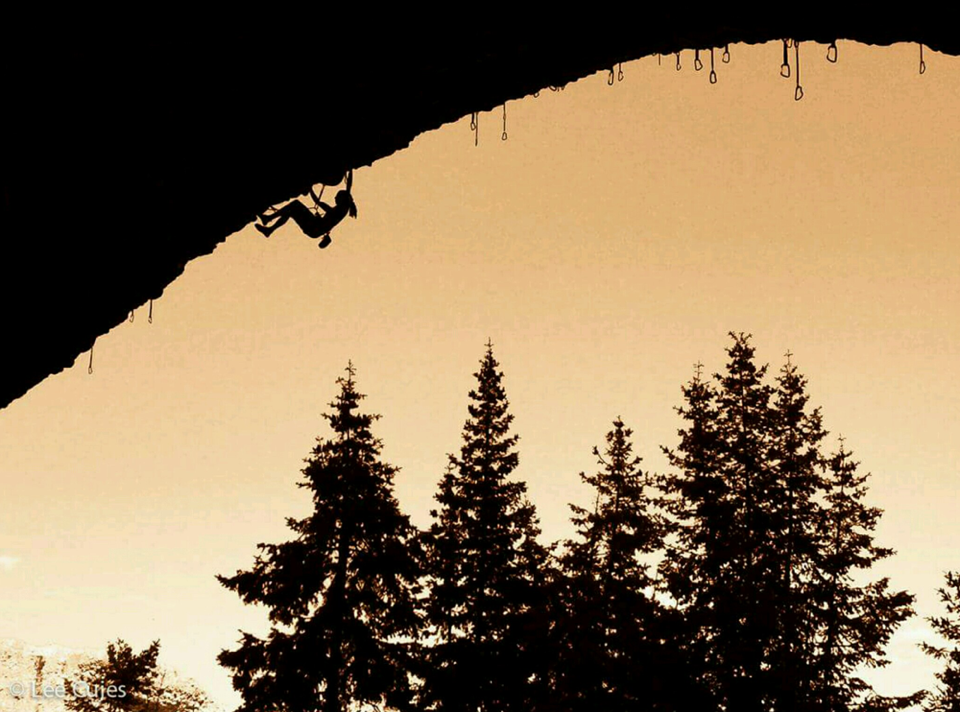 No matter what your experience level, you will walk away with the knowledge and skills necessary so you can learn how to sport climb outdoors. There is more to sport climbing than just clipping bolts. We will teach you everything you need to know to take charge of your climbing. Here are a few things that you'll learn:
Rope Management and Clipping
How to Clean an Anchor
How to Project a Route
Stick clipping
Efficient Movement
Resting and recovery
Movement skills on vertical faces and overhanging climbs
Fall Practice
Lead Belaying & Giving a Cushioned Catch
Mental Focus
Not only will you learn valuable skills and strategies that you can take back to your home crag, but you'll get to experience two of the best sport climbing destinations in the country.

This area in Central Utah is known for it's "cobble climbing" The rock is a conglomerate type rock with embedded rocks ranging in size from basketball to pebble sized round stone, naturally cemented together into cliffs ranging from vertical and gently overhanging walls.
Located in Western Colorado, the blocky limestone single pitch sport climbs that characterize Rifle will teach you how to use opposition and compression forces.
Our certified female guides will provide you with a fun and supportive environment to allow you to learn and try new things. To reach your full climbing potential you may face some challenges that will push your comfort bubble. Our guides will facilitate that process with care and understanding so that you feel empowered to go for it.
This trip will be lead by Chick Guides Dawn Glanc and Elaina Arenz. They are psyched to share their combined 40 years of climbing experience to help you achieve quick results. Under their trained eyes and through individualized instruction, you will see a huge improvement in your climbing ability and technical skills by the end of these trips. What are you waiting for?
Check out Chicks Climbing & Skiing here.
About The WON

The Women's Outdoor News, aka The WON, features news, reviews and stories about women who are shooting, hunting, fishing and actively engaging in outdoor adventure. This publication is for women, by women. View all posts by The WON →