Congressional Baseball Game: What if the Good Guys had a Gun?
In the aftermath of the horrific attack on Republican lawmakers practicing for the annual Congressional Baseball Game, a number of organizations are stepping up to train politicians to defend themselves with a firearm. After all, only Congressmen in high profile positions are provided a security detail.
As reported by Larry Huff at Yellow Hammer News, Senator Luther Strange (R-Al.) has requested the National Rifle Association (NRA) provide training guidelines for men and women serving in Congress. He also requested training for staffers.
"As an NRA member and your good friend, I am writing to ask the NRA, as the largest provider of firearms instruction and safety training in the nation, to consider offering a training program to members of Congress, their staff and other personnel that work on Capitol Hill, regardless of political affiliation, so that they have the skills necessary to survive an active-shooter situation and to safely handle a firearm. As was proven this week, proper training can lead to the attacker being neutralized and lives being saved," Strange requested.
NRA-ILA Executive Director Chris Cox replied swiftly in the affirmative, happy to grant the request.
Gunsite Academy, one of the country's premiere defensive training operations, has also offered to host special weeklong classes for lawmakers and staff.
Congressional Baseball Game
But it isn't just training that is needed. A change in Washington DC's concealed carry laws is crucial to lawmakers and citizens being less vulnerable.
When individuals with a lawful concealed carry permit from neighboring Virginia (where the shooting took place), or any other state, cross one of the bridges north and into the District, felony charges can inadvertently rack up quickly. Virginia recognizes permits from nearly all-50 states, with the exception of 9. Washington DC recognizes none.
Although Washington DC officials have been forced by the Supreme Court to offer concealed carry permits, requirements for qualification are extreme. Even death threats aren't always accepted as a "good reason" to be granted a permit. The process also costs hundreds of dollars, months of waiting and dozens of time consuming hours. Essentially, concealed carry in DC doesn't exist for the average person. Reciprocity would change all of that.
"I never want to be in a gun fight again, but definitely not without a gun. That's why I support firearms license reciprocity for ALL. #HR38," Congressman Barry Loudermilk (R-Ga.) tweeted.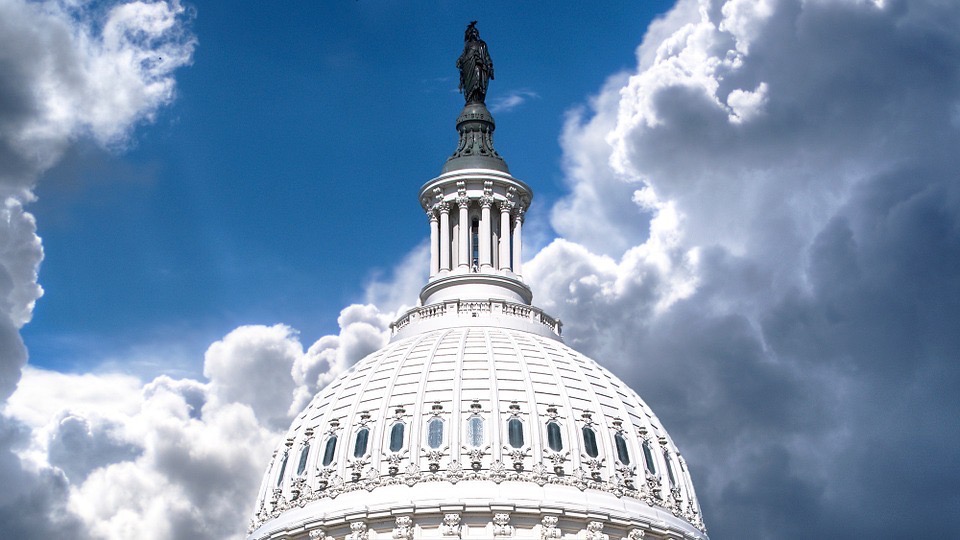 Loudermilk, along with Rep. Thomas Massie (R-Ky.) have introduced the DC Personal Protection Reciprocity Act, requiring permits from others states be recognized in the nation's capital.
"What I'm trying to do is anticipate how to avoid a tragic situation in the future, and what the American people don't realize is that most congressmen do not have a security detail, and we are as exposed as the general public is exposed as they come to visit our nation's capital," Massie said during a recent interview on Fox Business.

"I don't want to extend a special privilege just to congressmen. I recognize that everyone has the right to defend themselves, and that's in the Constitution."
Carrying in the Capitol
Think carrying in the Capital is crazy? It has already been tried at the state level without issue.
In Texas, those with a valid concealed carry license can bring their firearms into the Capitol building in Austin; they also bypass the security line.
It's far past time the Second Amendment be recognized inside Washington DC, and not just outside of its borders. How do you think the Congressional Baseball Game practice may have progressed if things were different?