She Guides: Meet Tenley Skolfield, Big Game Guide in Maine
Tenley Skolfield is a full-time big game guide and the operations manager at Fish River Lodge in northern Maine. At the lodge, she created a fun and relaxing lakeside retreat for hunters and anglers of all experience levels, families and non-hunters alike.
I was born and raised in Maine. I first started hunting with my father when I was 9 years old.
My sister and I were both given the opportunity. She didn't take to it, but I did. I was too young to hunt with a firearm but I would tag along on duck hunts. At the legal age of 10, I borrowed my dad's friend's .410 shotgun and I hunted ducks for the rest of that season with it. I didn't get one bird. Then I got my dad's hand-me-down, 20-gauge side-by-side. I harvested my first duck with that and I was hooked. I saved some of my babysitting money and had a few of them mounted. When I was about 16, I was invited to go to deer hunting with a bunch of my guy friends. That was a big deal to me. The next 10 years, or so, I was primarily a duck and deer hunter. Around that time a friend of mine invited me to go upland bird hunting. I fell in love with that and tried to figure out how I was going to incorporate training a dog into my life! At that time, I was a working professional with a 50 to 60 hour-a-week job and a family.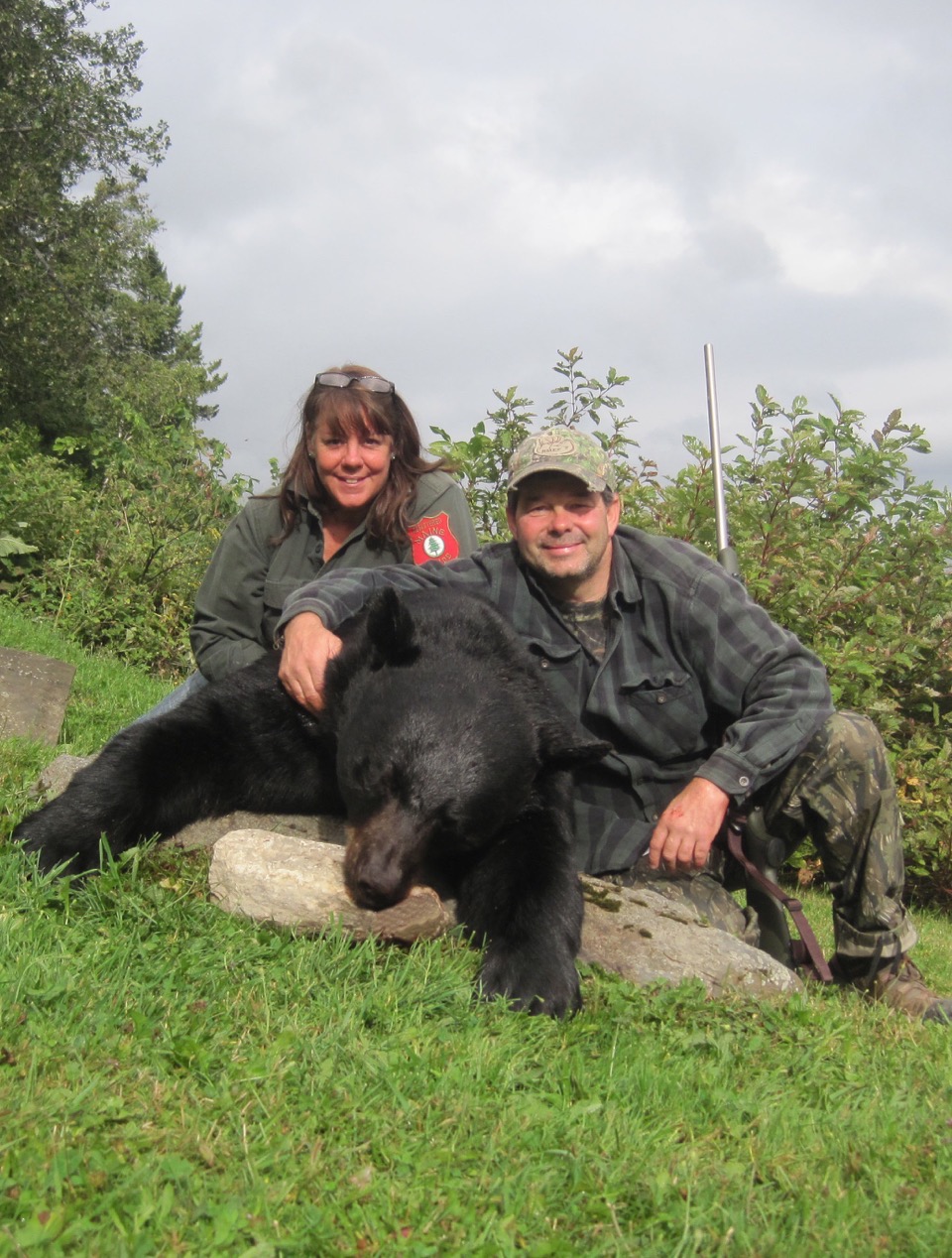 I was inspired to get my Maine guide's license way back when I was 11 years old.
My dad often invited friends who were deer hunters or upland hunters to come hunt ducks with us. I always loved to see how people got so excited about hunting something new. Way back then I thought it would be really cool to be a guide and give people that same experience. I actually went and took a guide class with a good friend of mine and she was also interested in becoming a guide. We had been raised similarly hunting with our dads. We took the test together and both passed and both started guiding upland hunts with different outfitters.
I decided to go a little crazy.
I spent over 20 years as an administrator at Bowdoin College while guiding on weekends and vacations. It was time for a new adventure. So I sold my house, left my job, bought this sporting camp where I am now in northern Maine, and here we are! I had hunted bear over bait with a dear friend of mine and he taught me everything he knew. I loved that. Then I went on a moose hunt and I loved that, too.
What is a sporting camp anyways?
There's a sense of family at a sporting camp. We say that "you arrive as a stranger and you leave part of the Fish River Lodge family. We greet you with a handshake and you leave with a hug." There's something special about Maine and its sporting camp tradition. Maine was the first state to have hunting guides; there's a lot of history here. I made our camp to be a place where families were welcome and there was something for everyone to enjoy. I hear from a lot of hunters, "How do I get my wife, or husband, or kids involved"? Coming to a place like this is the way to make that introduction. Every year I get a lot of guests who just want to take a fall foliage trip and I always tell them, "We'd love to have you, but there might be bear harvests on the game pole! If that's uncomfortable, I understand, but that is part of what we do here."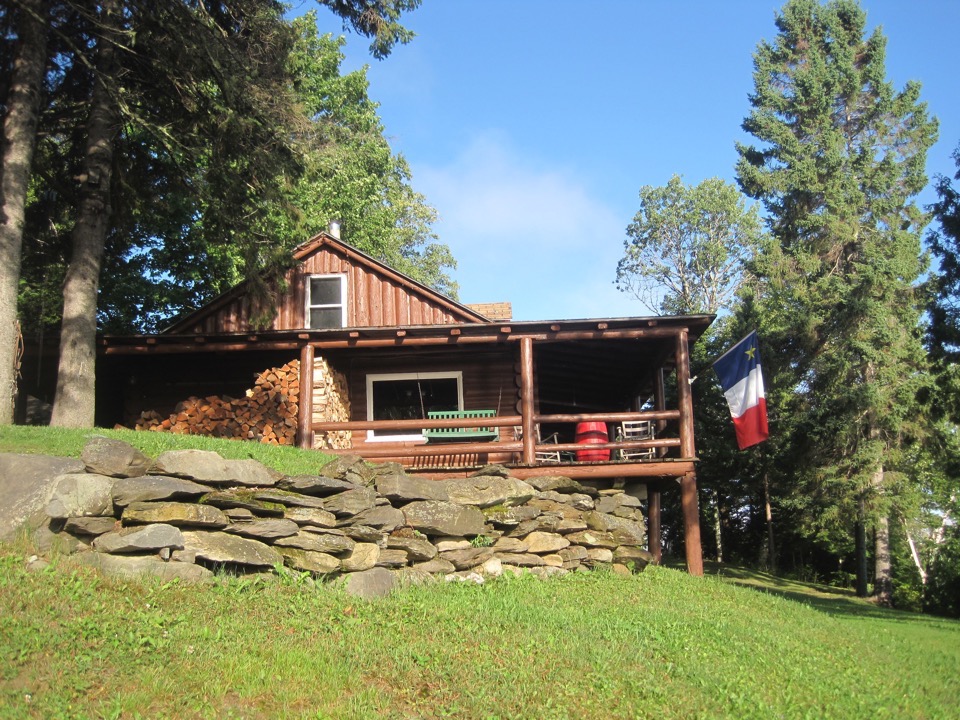 It's just so exciting to get up early in the morning while the seasons are changing from summer into fall. It's those first crisp, frosty mornings.
That's why I really enjoy guiding September moose hunts. The excitement of calling moose – it can be challenging and frustrating at times. I've guided clients who have hunted moose all over the country and have never had one called in. The adrenaline is through the roof, you can hear them [the bulls] from far away raking and grunting as they come in. We can pretend that we're an estrus cow or we can pretend that we're a challenging bull … whatever the conversation requires to bring that bull in. September is usually when the rut is full on and they're really the most fun to call at that time.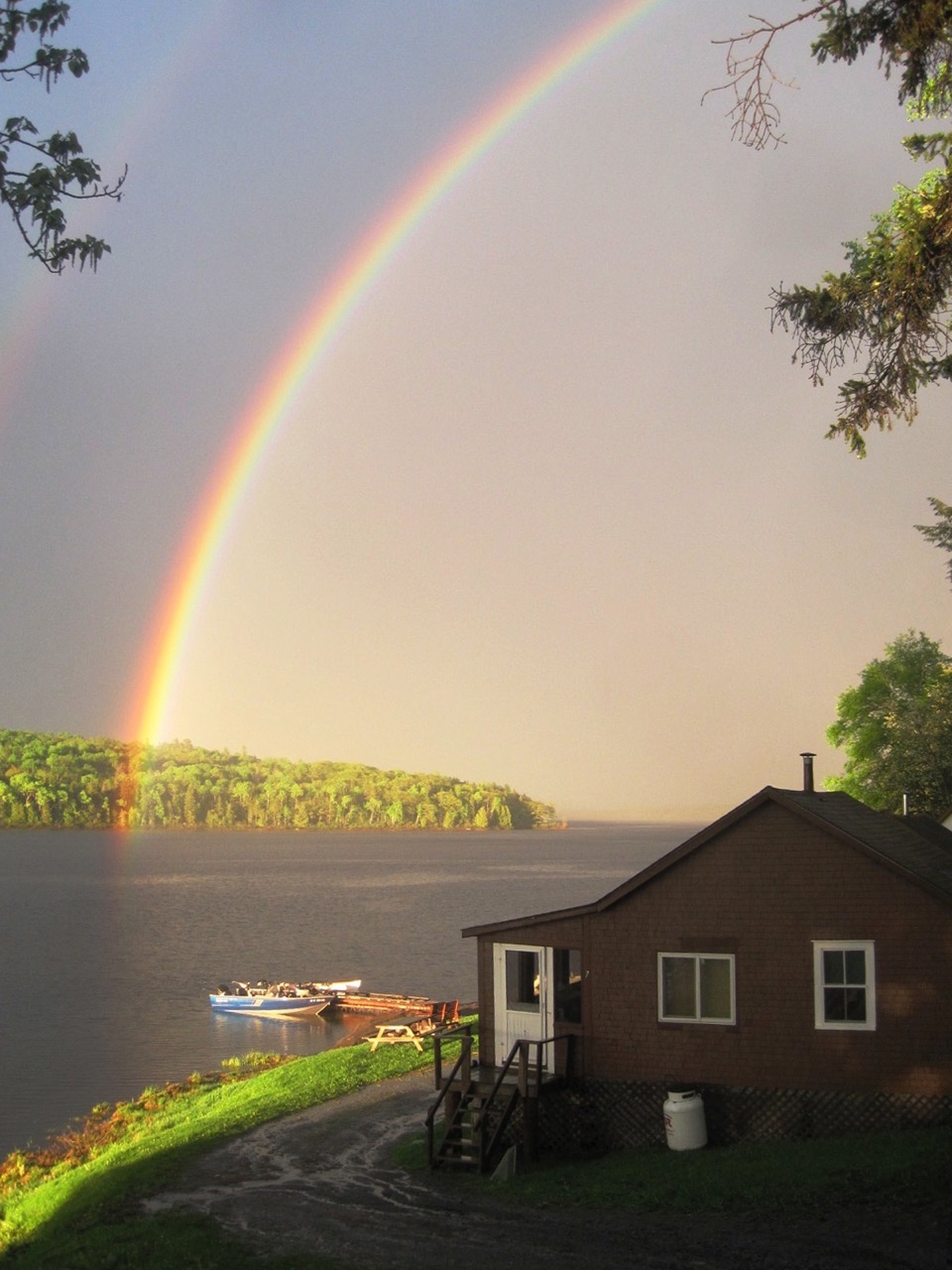 Guiding for bear, every day I go out there to check and replenish baits is almost like Christmas morning, you don't know what you're going to find.
Did they hit the baits, did they not? It's way more challenging than the non-hunter realizes; I always have to say that. Every couple of years we have to really fight for and defend bear-over-bait hunting laws. Each time we have to go through that education process with the public and try to get them to understand it as a management tool. It's extremely frustrating having to go to bat every 10 years and defend one of our best management practices and that's bear-over-bait. We call it "ballot-box biology."
I'm on the board for Maine Professional Guides. I was invited to join the board about 4 years ago and it was an honor.
Our stance on the legislation is that we always put the resource first. We discuss every bill that comes up and we also have a lobbyist. Sometimes the solution is to raise bag limits, and sometimes we have to reel things back to protect the resource. Often the public doesn't realize that it's not about our own interests. We lost our spring bear season – maybe 30 years ago – because we were meeting or exceeding our harvest objectives. We didn't need it anymore, so the state took it away. There's talk now about possibly reintroducing it because we're no longer reaching that 4,000 harvest objective anymore. Do we extend the season longer, or bring back the spring season? Those are some of the issues that we're trying to come up with solutions for.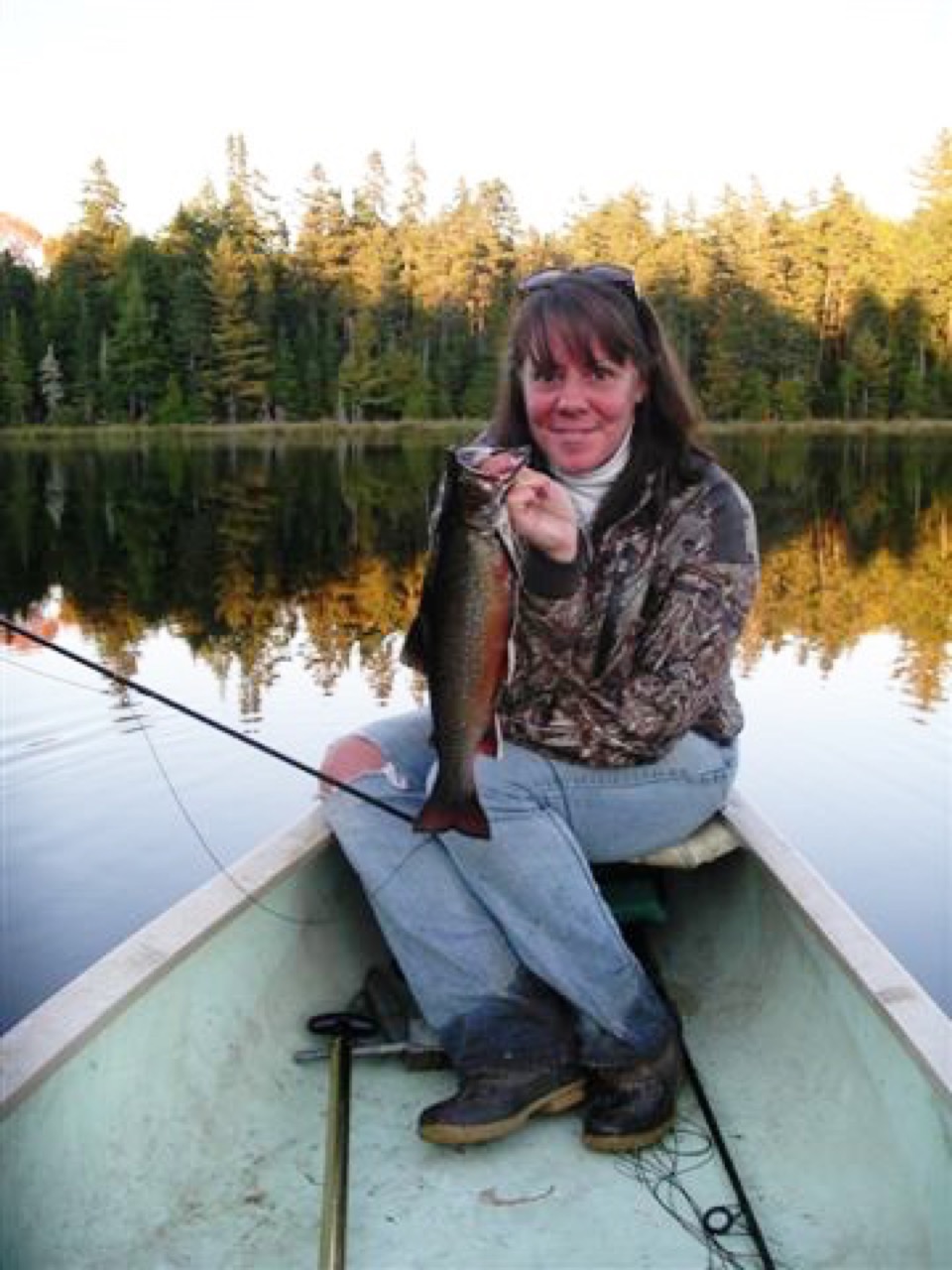 I've never had a man tell me that he didn't want me as his guide.
I wish I guided more women hunters, but probably 97% of my clients are men, and that's all right! I tell them that their experience with me as a female hunting guide isn't going to be different than if I were a man. A lot of times the women I do get are brand new to hunting. In Maine, when you apply and get a tag, either the person who drew the tag can hunt or a "sub-permit holder" can also use that tag. A lot of couples will both put in to increase their odds. I love novice hunters because they come with eyes and ears wide open. I coach them from the day they book their hunts through when they complete their hunts. There's nothing more rewarding than watching a woman down a moose with one shot at 180 yards because she's capable of that, when 6 months prior she had never loaded a firearm. Best feeling in the world.
Recommended Remington from Tenley Skolfield

Remington: My turkey gun is the 870 express 20 gauge. I actually harvested a turkey my first time out. I love that gun, I think it's a great shotgun for a woman.
Find out more about Fish River Lodge here.
About Courtney Nicolson

Courtney Nicolson is an outdoor writer, hunter, and angler based in Denver, Colo. She is an active member of numerous conservation groups and is passionate about empowering women in the outdoors. Courtney is the senior producer/editor for Outdoor Sportsman Group Networks. View all posts by Courtney Nicolson →