Dove Season USA Coloring Page
Look up and you may see mourning doves flying to their southern winter habitats. Dove season opened in the USA on Sept. 1, which found shotgunners sitting on buckets, standing in cornfields and hiding along tree lines across the country.
Doves are some of the most abundant birds in North America. The US Fish & Wildlife Service noted some interesting facts about these birds, in its last report published in 2016. This report resembled the report from the year before, by the way.
One of the interesting features of the reports mentions banding. According to the USFWS, tens of thousands of doves are banded yearly, in the lower 48 states during July and August. The department also examines wings from dead doves to ascertain harvest rates, recruitment (aka, how many youngsters are in the flock), survival, age, etc. All this information contributes to future hunting season regulations across the country. Hunting season ends on January 15, making this season long and opportunistic for dove hunters.
Why is dove hunting a great way to kick off all hunting seasons?
I started dove hunting about 15 years ago. It's a wonderful way to use your shotgunning skills, and yet, is a social activity. Dove hunters often hunt in groups, sitting on buckets or standing near each other under cover. You can converse between bouts of doves flying in, and it's exciting to work together to spot the next group.
Dove is delicious, as well. Our favorite meals of dove include either dove poppers (yes, with jalapenos) on the grill, or dove enchiladas in the oven.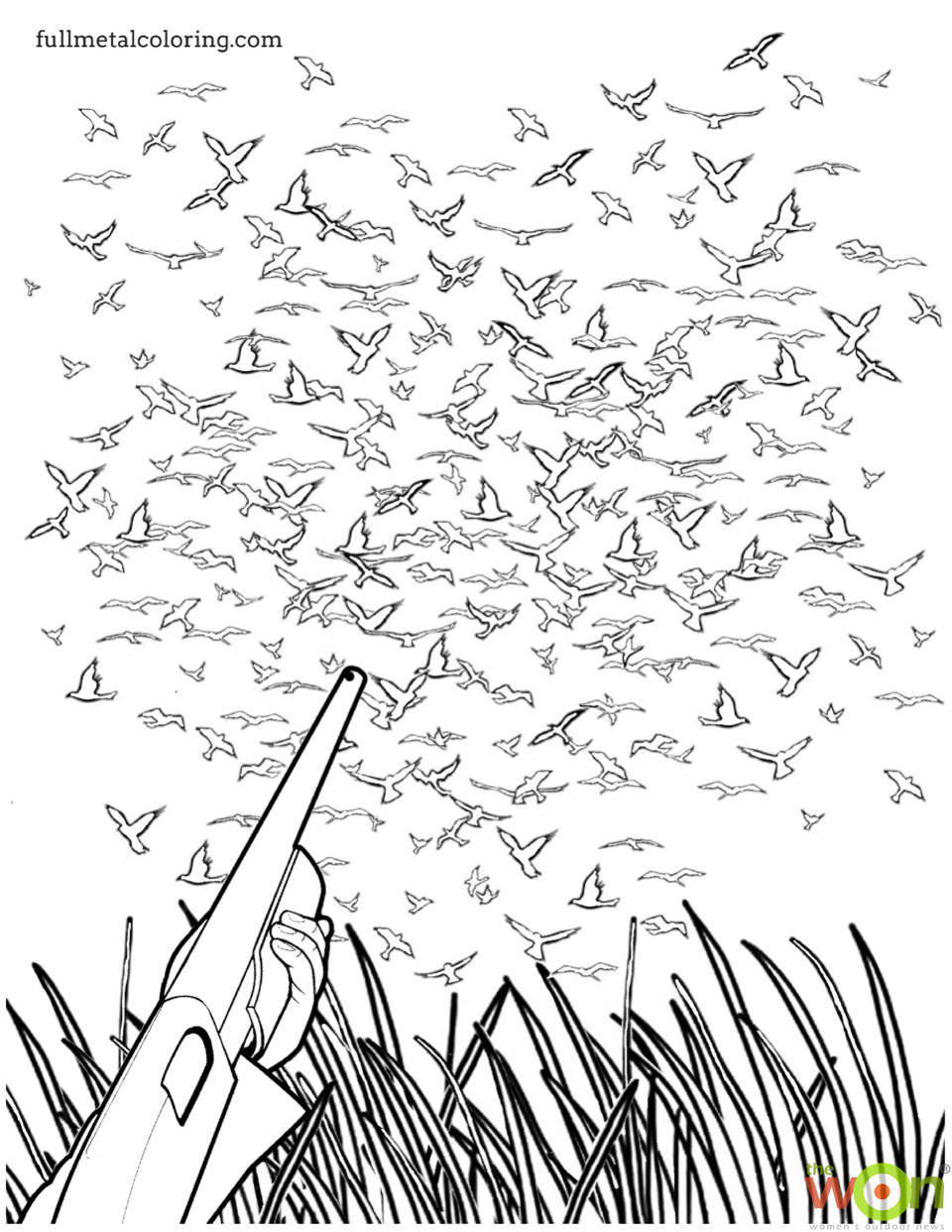 We're featuring a special coloring page celebrating dove season, illustrated by Kimberly Kolb Eakin, who continues to produce wonderful coloring pages of TeamWON – our writers and photographers. Kimberly is the author of the book "Full Metal Coloring: A Book of Down Range Reflection."
Download your dove season coloring page here.
About The WON

The Women's Outdoor News, aka The WON, features news, reviews and stories about women who are shooting, hunting, fishing and actively engaging in outdoor adventure. This publication is for women, by women. View all posts by The WON →