The FUN-damental Gun: Kids and Firearms
My husband and I are often asked, "How did you start your kids shooting?" and "What was the first gun your kids shot?" People with a lot more disposable income than we had might set their new little shooter up with a tricked-out firearm and all the best child-size lightweight gadgetry and accessories. Instead, we pulled out a saw. Not even a fancy saw—just a plain old hand saw. We cut the stock short on a BB gun, gave him some eye protection and BBs, and the rest is history.
So to answer the questions, the first gun our oldest shot was a Red Ryder BB gun we gave him for his 4th birthday—and no, he didn't shoot an eye out. In fact, he shot that gun for hours and hours, and it survived being left outside, 5 or 6 moves to several states, and being passed down among 3 boys. They learned all the basics of sight alignment and trigger control with BBs. They practiced follow-through and basic positions like standing, prone, and kneeling. Most importantly, they learned muzzle awareness, and keeping their finger off the trigger until they were ready to shoot…the FUN-damentals. And while doing so, they had fun. Shooting soda cans and old garden veggies with a BB gun is a lot of fun! The concepts and skills they now use to compete began with a cheap little BB gun we cut short enough to give a 4-year-old a proper length of pull.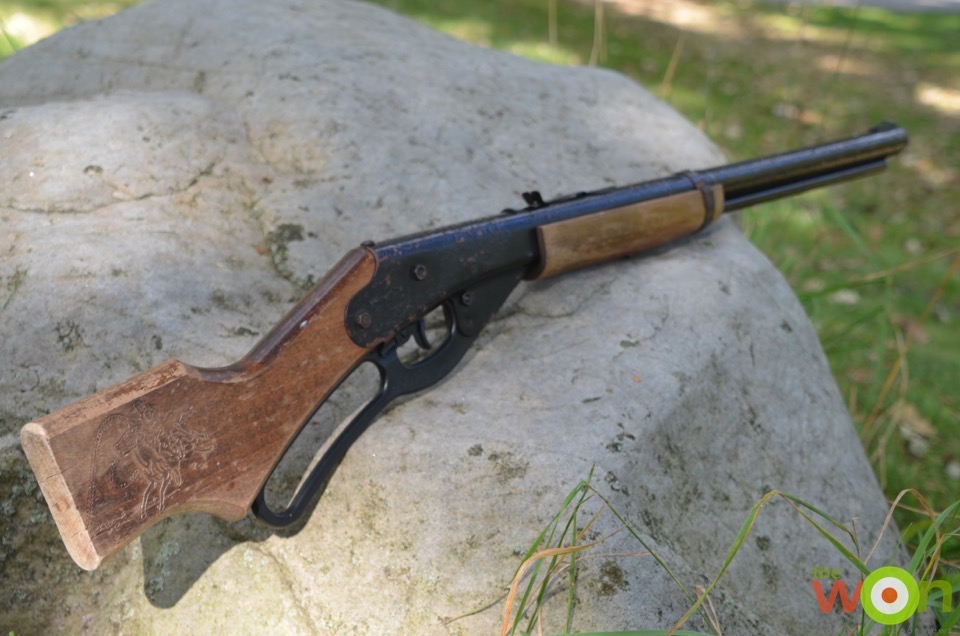 The next gun we bought for them was a .22 Crickett rifle. This stock did not need a saw, because it was short enough already. It was such a tiny gun that it looked like a toy. It saw some use plinking on the range, which sparked interest in trap shooting. For that, we cut down the stock on a 20-gauge pump, just like the BB gun, and added a fat rubber recoil pad. The boys spent hours throwing clay targets for each other (and us), and learned to shoot report pairs, true pairs, and other crazy arcs they set up to challenge each other.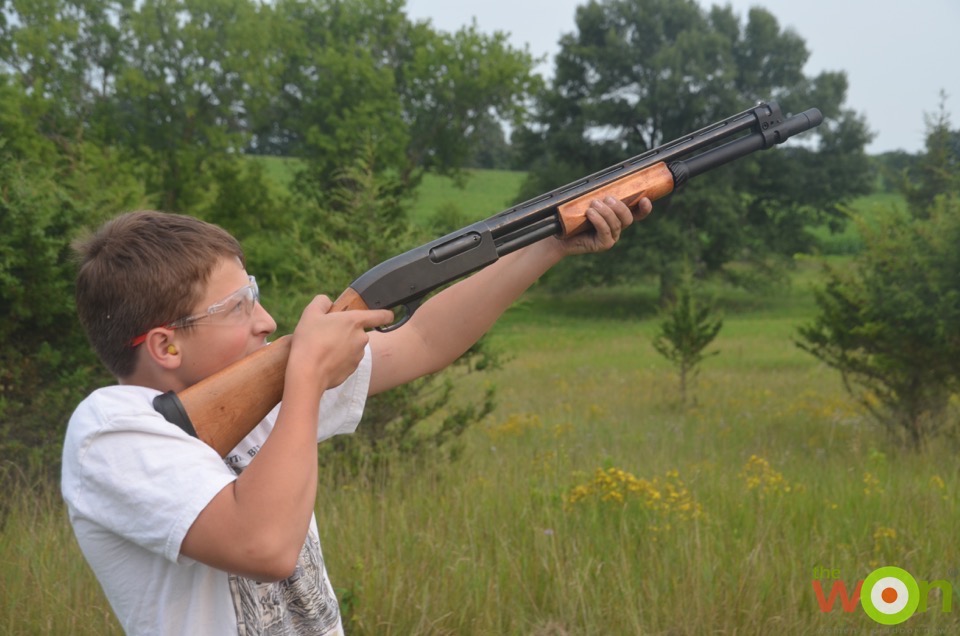 Fast-forward several years to what really got the boys going: shooting USPSA pistol matches, Steel Challenge, and 3-Gun. The 20-gauge pump saw one match of use in 2011, and the boys shot a Ruger Mark III for Steel Challenge. They began USPSA with secondhand Glocks, and we competed with those for 4 years. They used nothing custom except polished triggers, fiber-optic front sights, and grip tape we put on ourselves.
To put this in perspective, our oldest, Tim, has won high-profile matches and is one of the top shooters in his field. At 19 years old, he is a 3-time Bianchi Cup Junior National Champion, is placed 10th in the world in IPSC rifle, and won a bronze medal as a junior at the last IPSC shotgun world shoot. His championship skills were formed not because we gave him top-notch gear, but because he learned from the start to perform with what he had available, and to use his guns and gear at the highest level they could be used. When it comes to shooting, sometimes less is more. The battery can't go dead on your iron sights, leaving you searching for the dot in your optic.
It's more than the gun …
Kids can accomplish a lot with a little, as can anyone in competition shooting. It's one of the best things about firearms sports, whether you are hunting or shooting a match: Your dedication is the most valuable piece of gear out there, and it's something you can't buy. It's a human commodity, and no amount of money can replace it.
About Becky Yackley

Becky Yackley primarily competes in 3 Gun, USPSA, Bianchi pistol, but has competed in shooting since 1989 in disciplines from service-rifle, to NCAA Air Rifle and Smallbore, air pistol and a little bit of long range rifle. She shoots guns and cameras at competitions around the country, and writes in her fictional spare time. Her writing can be found here The WON in her column titled "Not a Soccer Mom" and sponsored by Jagemann Sporting Group, as well as Guns America and Gun World. View all posts by Becky Yackley →