5 Ways to Make the Shooting Sports More Fun for Kids
When I'm out at the range or online, I'm often asked how to get a kid involved in the shooting sports. My first response is that it depends on the kid and his or her level of interest. I started being interested in firearms when I was about 5-years old. My brother, on the other hand, is 6 and has zero interest in shooting. He's not afraid of guns; he just likes his Legos better.
Here are some tips that should help you make the shooting sports more fun for and with your kids:
The Gun
Always make sure a youngster can handle the gun. I've seen young kids try and shoot a 12-gauge shotgun with the results of crying kids and sore shoulders, which is not the best way to instill a love of the shooting sports. I started with a .22 rifle with iron sights. It's the perfect gun to start with, in my opinion, because it's easy to handle, has no recoil and usually light weight (although bench rest .22s can be heavy).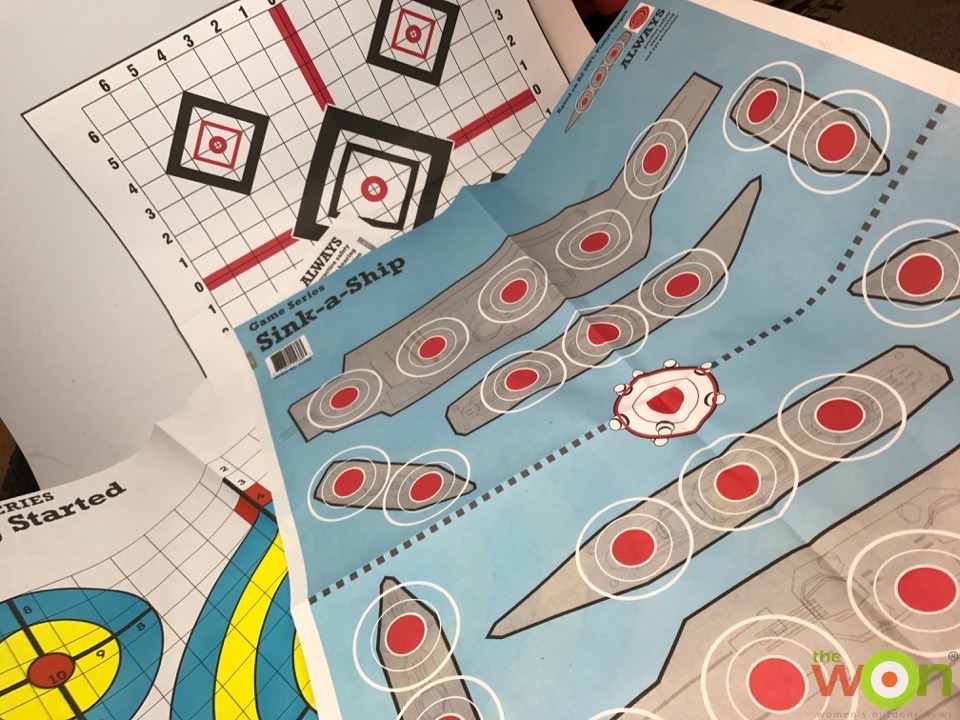 Fun Targets
There are lots of targets available today, both steel and paper. I like the paper targets with multiple games on them. Shooters take turns shooting at the target completing tasks to win the games. I think this is a great way to introduce kids to shooting and build skills and accuracy at the same time, in a low-pressure situation. Steel targets are great, too. The instant gratification of hearing a bullet hit steel will make any shooter happy. A couple of companies make targets that flip and sort of roll on the ground as you shoot them. My sister and I will draw a line in the dirt and see who can get her target across the line first. It's a lot of fun and helps teach speed and accuracy. Volquartsen Firearms sells a great set of steel targets that will make your range day with the kids a lot of fun! Imagine if Santa brought these to your place? Of course, you can use aluminum cans or tin cans as well. They make a great sound when you hit them, as well, and are cheap and plentiful (and recyclable afterward). Just remember to pick up your trash when you're finished shooting.
Taking It Easy
I know that parents want their kids to do great at whatever they try to do, but some skills take time. One of the easiest things to do is aim a gun, but it will still take kids time to get the hang of it. Just remember that this is supposed to be fun! I've said it before and I'll say it again – parents can crush a kid by pushing too hard. I've seen it happen all too often. Again, it's supposed to be fun, and attitudes matter.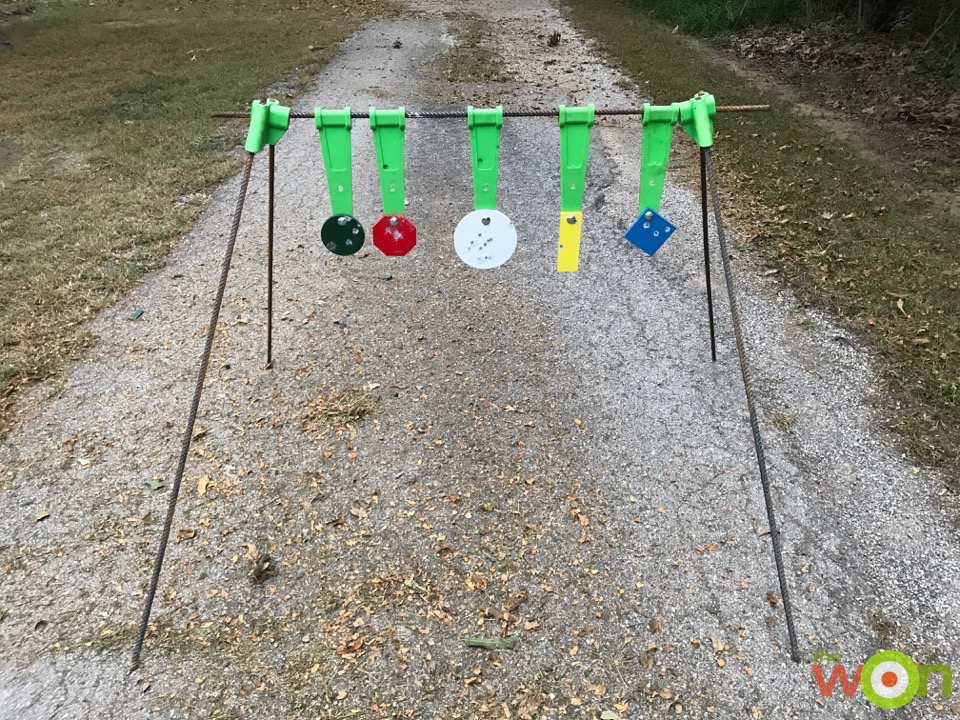 Bring a Friend
I have a lot of fun shooting with friends. Maybe you have a buddy who has a dad that enjoys shooting, too. A little bit of friendly competition is always a good thing, plus you may be able to share shooting with people who may have never shot, whether adult or child. You know me, always trying to get more people involved in the family side of shooting.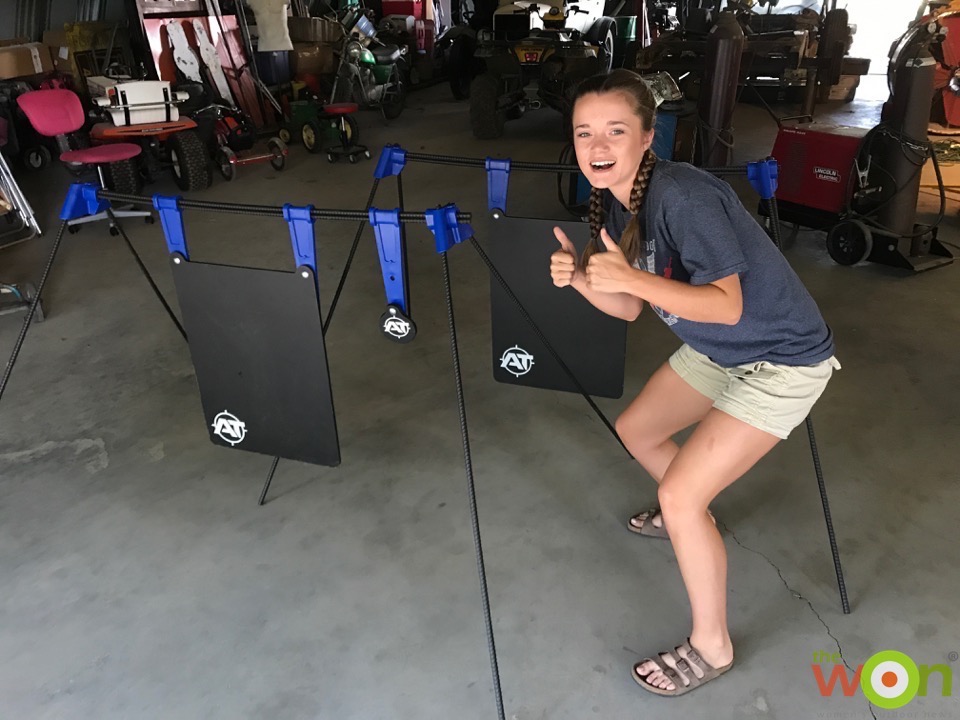 Realize the Benefits of the Shooting Sports

Shooting instills lots of things in kids: Responsibility, character, understanding what happens when a bullet hits a target. Talk about these things with your kids as they develop in the shooting sports. There are several subjects that they should be able to relate shooting to, in their studies at school, as well – such as physics, math, history, etc.
In the end, it's all about making shooting fun and enjoyable for you and your kids. I have so much fun with my dad and my shooting family. Whether at a match, a range, or on the farm shooting at our target setups, it's all fun!
About Cheyenne Dalton

Cheyenne Dalton is an up-and-coming junior competition in 3-gun, USPSA, and Rimfire challenge. She writes a column about her shooting experiences, sponsored by Voquartsen Firearms. She's been competing for 4 years and has won state titles, along with the Limited Ladies Rimfire World championship 2 times (2014 & 2016). When she's not at the range, she is traveling with her Bluegrass band, "That Dalton Gang," where she plays mandolin and violin, along with singing lead vocals. Her future plans include lots of shooting and continuing her education with a focus on being a pharmacist. She lives on a family farm in Missouri. View all posts by Cheyenne Dalton →