TakeMeFishing.org: A Pier Community
I'm not going to beat around the kelp: I love to eat fish. To be frank, that's what attracted me to fishing. I mean, why buy the cow when I can get the fish for free?
Once, a man told Chelsea fishing was just an excuse to sit around and drink beer away from the family. Lucky for me, I don't drink beer and I pretty much want my kids around all the time. It's all part of what makes everything I do fun.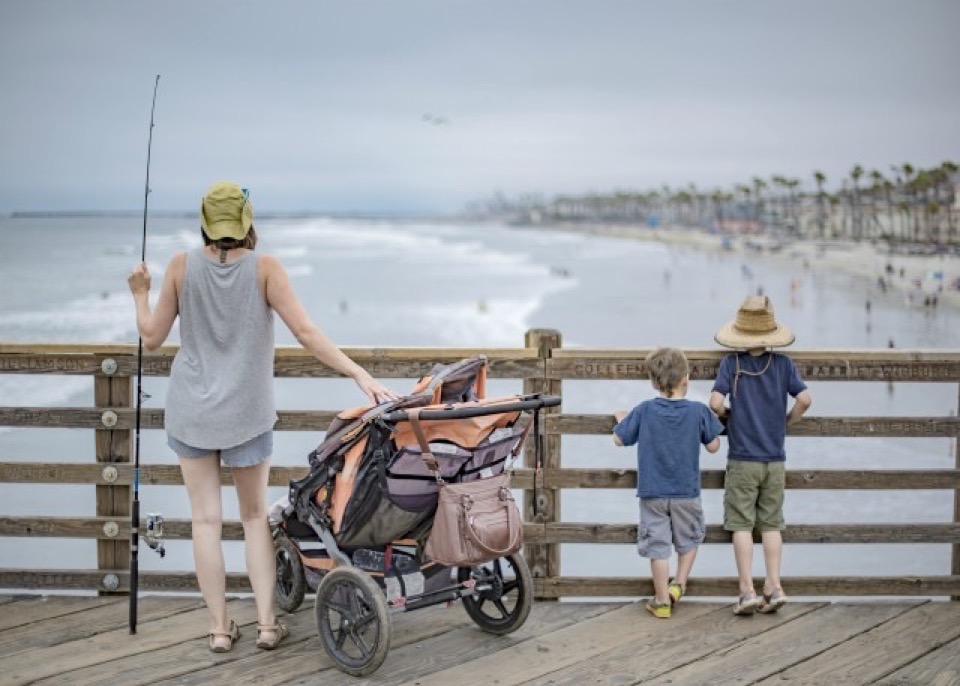 Fishing is not something my family has always done. As a child, friends of my parents invited us out fishing and boating about three times that I can remember. The best memories were on the Columbia River in Washington, where we angled for a prehistoric fish called sturgeon. It was fun getting out on the little boat and watching my fishing line drift off with the current.
But that's as far as my fishing line goes. I'm now having to start fresh and figure out the details all over again. After a successful camping trip in the Sierras, I learned that I love trout fishing. I also learned that fishing was something I could pick up and pass on to the boys relatively easily… so we could have an excuse to sit around and drink chocolate milk.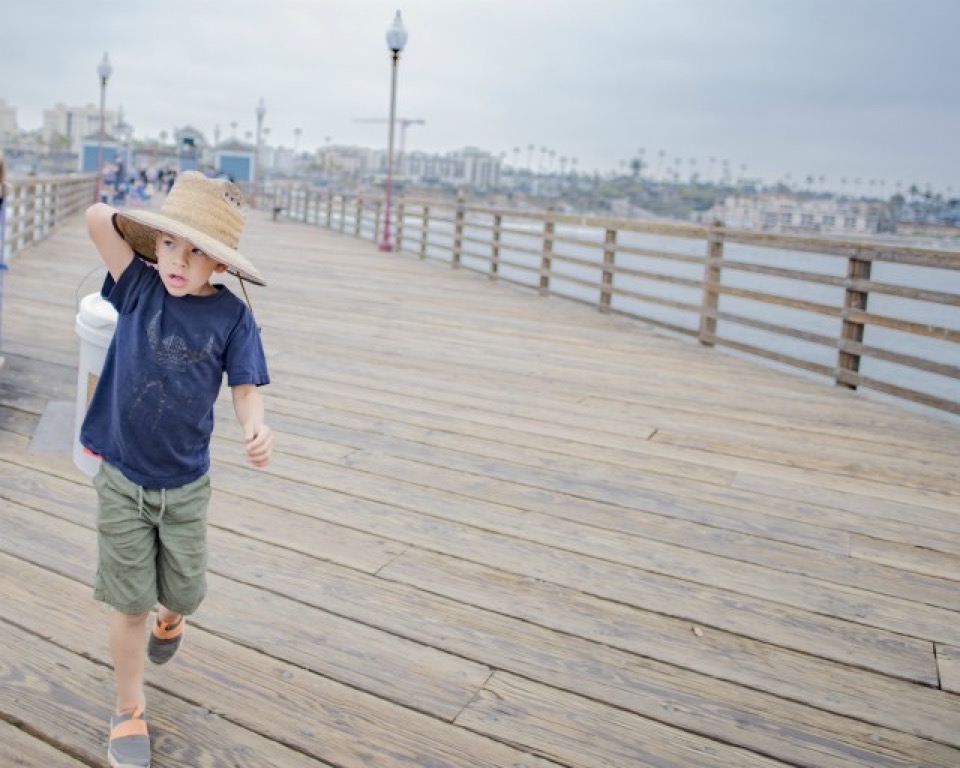 Living in San Diego, I don't always get a chance to travel with the boys up to the mountains of northern California. What I do have is a number of piers that are easy to fish from and accessible for newcomers and pros alike. Public coastal piers are free to fish from in California, as long as you stick to the fish sizing and quantity rules.
Chelsea and I packed up the boys and headed off to Oceanside to sample its fishing opportunities. I quickly learned that there was a distinct trade-off between my newfound type of fishing and trout fishing.
Continue reading, "A Pier Community" for TakeMeFishing.org here.
About The WON

The Women's Outdoor News, aka The WON, features news, reviews and stories about women who are shooting, hunting, fishing and actively engaging in outdoor adventure. This publication is for women, by women. View all posts by The WON →