TeamWON's Hunting Gear: Tried-and-True and Something New
When it comes to buying hunting gear, we look for advice from fellow hunters to decide what to purchase. We know studies show that women look to at least 7 sources on the Internet to help them with their buying choices. So, we reached out to a few members of TeamWON to find out what hunting gear they love, what they've found "tried-and-true." We also wanted to know what new gear they were planning to try out this hunting season. Below is a compilation of TeamWON's recommended hunting gear for 2017.


Barbara Baird
Barbara is the publisher of Women's Outdoor News. She loves to hunt, and is a gear geek. Barbara writes for several outdoor and gun publications, as well as The WON, and therefore, is always trying out new products and staying loyal to the ones that work for her.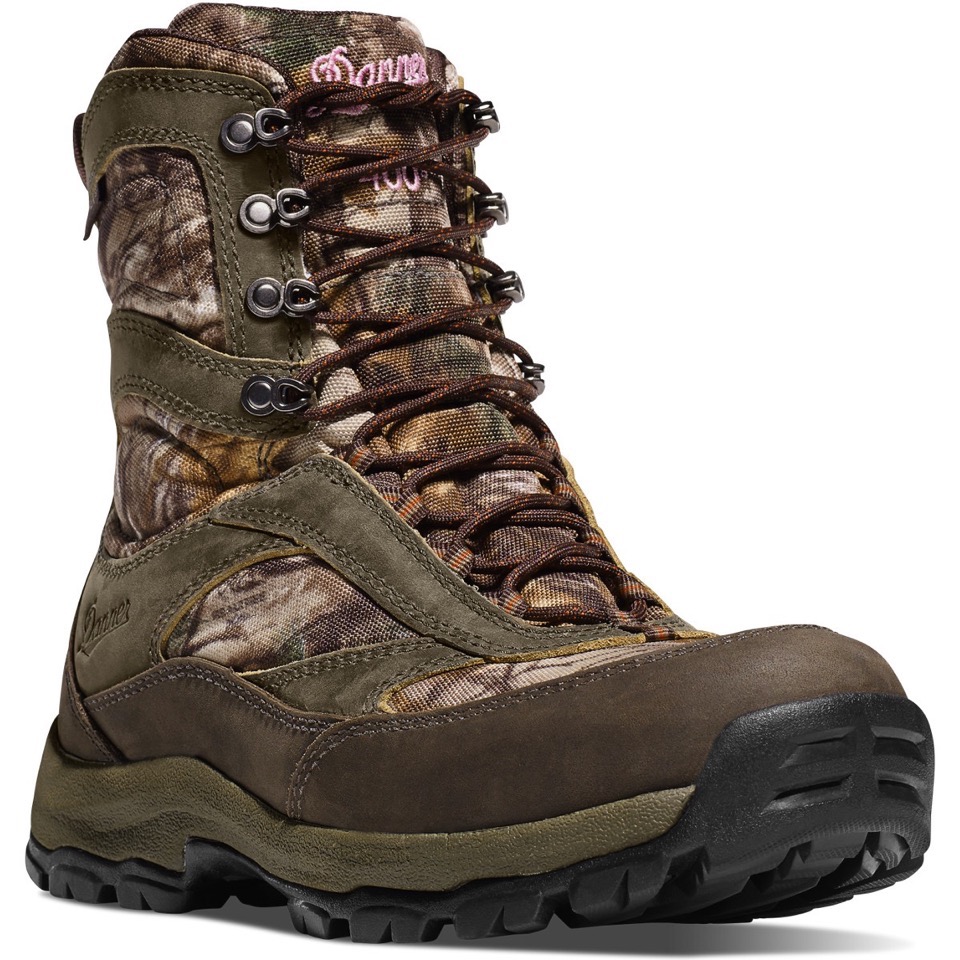 I'm a boot snob. And my feet are picky. They don't like blisters at all, especially during hunting seasons. I wore the Danner High Ground hunting boots for women while in the mountains of Colorado last May, on the sneak for my first tagged Merriam's wild turkey. Danner paid attention to women's feet and especially, to our narrow heels. The boot is made of oiled nubuck and a polyester upper, with 100% waterproof GORE-Tex liners. I wore the 400 grams of thinsulate model, and managed to stay upright while climbing rocky terrains. Danner claims it's an athletic fit, and I believe it. I even bought the non-insulated model for late spring and summer hunting. In Realtree XSP camo. MSRP: $190 (and worth every penny)

On that same turkey hunt, I also tried out a Kelvin Active jacket from Sitka. Sitka creates systems for serious hunters. Be prepared to spend big bucks for big returns. This jacket, the Kelvin Active jacket, is built with Polartec Alpha insulation, which was perfect for the cool mountain weather. It's a mild condition-type jacket – breathable and with soft, lofted fleece insulation inside a shell of 20 denier stretch nylon ripstop material. Remember that rocky terrain? I love how the jacket wicked away perspiration and didn't stink. It comes in sizes XS to XXL, and in patterns Optifade Subalpine and Timber Wolf. I am tempted to splurge on the whole system by Sitka this year, because of this jacket. MSRP: $289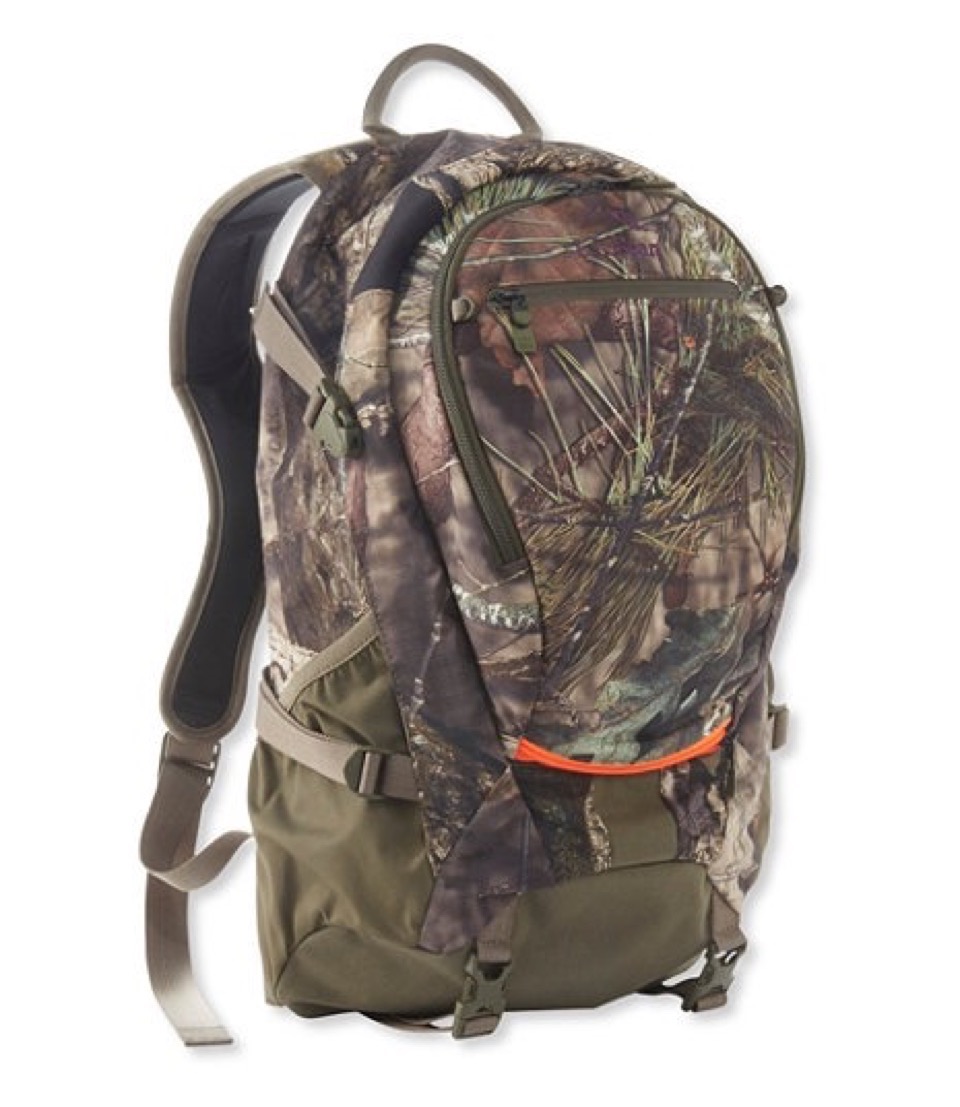 I saw this one at a special luncheon at SHOT Show last year in Las Vegas, and would love to give the Big Game Hunting Pack a try this hunting season. I talked to the designer, who said L.L. Bean tested this one among its staff of women hunters. Some of its premier features include a molded back panel that allows for airflow. No hot backs while hiking. It also offers a suspension system designed for the female body, along with easy access to everything inside in the panel load design. Its hydration compatible, and also has a fleece-lined stash pocket – for electronics and your smartphone. MSRP: $89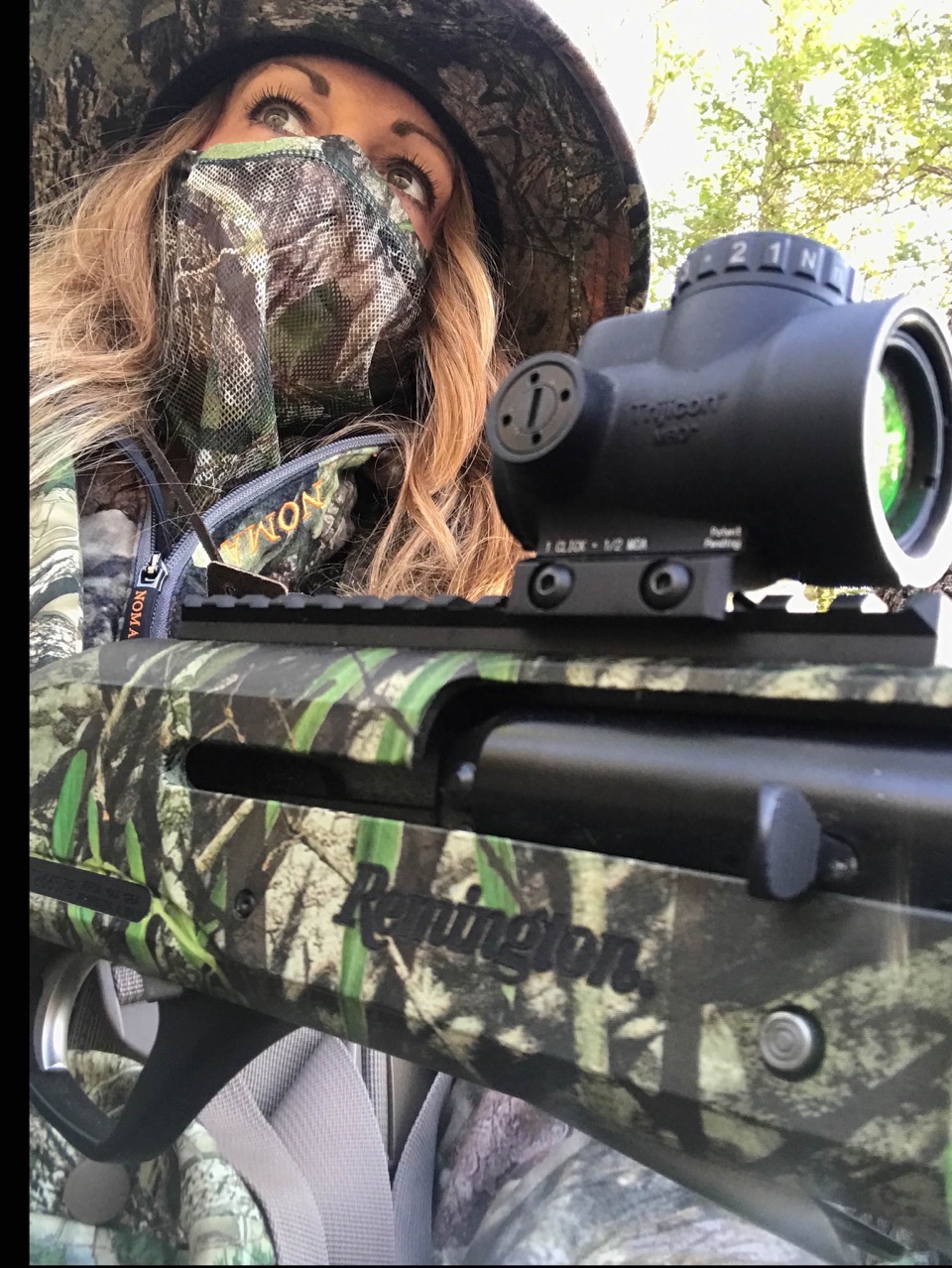 As we age, our eyes pay the price while hunting. Often, it's tough to acquire a good sight picture with just a gobbling-like-a-boss turkey and a tiny-bead. Enter the Trijicon MRO, aka miniature rifle optic, attached on a rail to my shotgun, a Remington V-3 in 12 gauge. It offered a large viewing area and an adjustable brightness setting for the red dot. The sight was tough, and stayed true through a plane ride, followed by a grunt-crawl across a strutting ground for toms. It did not fail me in the field in Colorado, when I snuck up on a tom and centered his gobbling head in the middle of the glass, while keeping both of my eyes wide open. MSRP: $578
Ashlee Lundvall
Passionate about accessible outdoor recreation, Ashlee Lundvall lives in Cody, Wyoming, with her husband and daughter. Depending on the season, Ashlee can be found camping, kayaking, hunting, fly fishing, or hand cycling while making a difference in board rooms, consulting businesses and mentoring newly injured patients and their families. Ashlee pens the website, "Redefining Life."

I had been looking for a set of adjustable shooting sticks for a while, and when I tried the Primos Trigger Sticks tall bipod at the SHOT Show, I knew I had found exactly what I was looking for. These sticks are lightweight and durable, and they also come in monopod and tripod models, short and tall, but the best feature in the adjustable height trigger. Each leg moves independently, and once you reach your desired height, you release the trigger to lock the sticks into position. Perfect for uneven ground, quick adjustments, and silent pivots when following game. Whether I'm using my crossbow, rifle, or shotgun, I don't leave home with my Trigger Sticks. MSRP: $143.45

Any archery I have participated in in the past has been with my crossbow or airbow. Until recently, I couldn't find a bow that was light enough and easy enough to pull back while sitting in my wheelchair and still be an effective hunting tool for large game. I headed to Cabela's a few months ago and tried multiple compound bows at the Shoot Like A Girl trailer. I was really impressed with the Bowtech Eva Shockey Signature Series bow. Designed by a woman for women, it was easy to handle, adjustable, and one of the first bows I could pull back independently without falling out of my chair. I'm looking forward to learning more about it so that I can experience hunting and shooting a compound bow. MSRP: $849
Christine Cunningham
Christine Cunningham is a lifelong Alaskan, outdoor columnist and freelance writer living on Alaska's Kenai Peninsula. Her website, "Yoga for Duckhunters," is about finding truth in nature and explores Christine's views as they have emerged from the controlled space of the yoga studio, the wet environment of the duck blind and following bird dogs in the mountains of Alaska.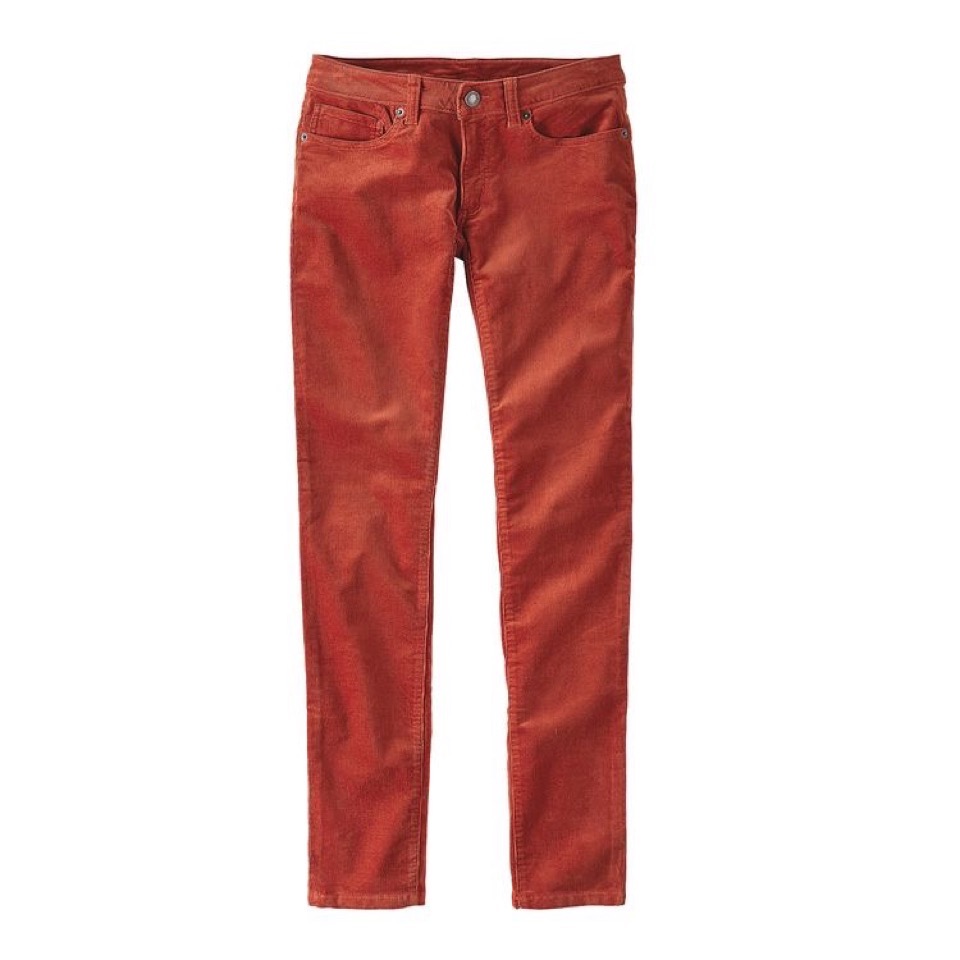 I love the Patagonia women's fitted corduroy pants because they are warm and stretchy – perfect for hiking and also comfortable and warm for sitting around camp. Corduroy doesn't always appeal to me as it can be stiff or noisy, but these pants are made of durable, soft cut-pile fabric that is velvety quiet. My first pair, a bright rusty color, seemed "too flashy for me" (as my internal grandmother says), but several of the colors offered are a hyper-neutral – they blend in well with natural settings despite being bright, which makes them look great in photos. MSRP: $89 to $44
If I can only afford one sleeping bag – or one of anything – I will tend to look for a lightweight version so that it is something I can pack. When it comes to sleeping bags, a mummy bag is the lightest option, but I enjoy more roominess when I sleep in the great outdoors. The Big Anges semi-rectangular bags look like a good compromise between a mummy bag and good ole rectangular bag comfort with lots of added features. MSRP: $189.95 to $199.95
Julie McQueen
Accomplished outdoors woman Julie McQueen works with husband Daniel Lee Martin at Backstage & Backroads Productions. Based out of Nashville, Tennessee, they travel the world year-round working toward a common goal of conservation, creative energy and leaving a legacy for future hunters and conservationists to enjoy. Find out more about Julie McQueen at her website, "Backstage & Backroads."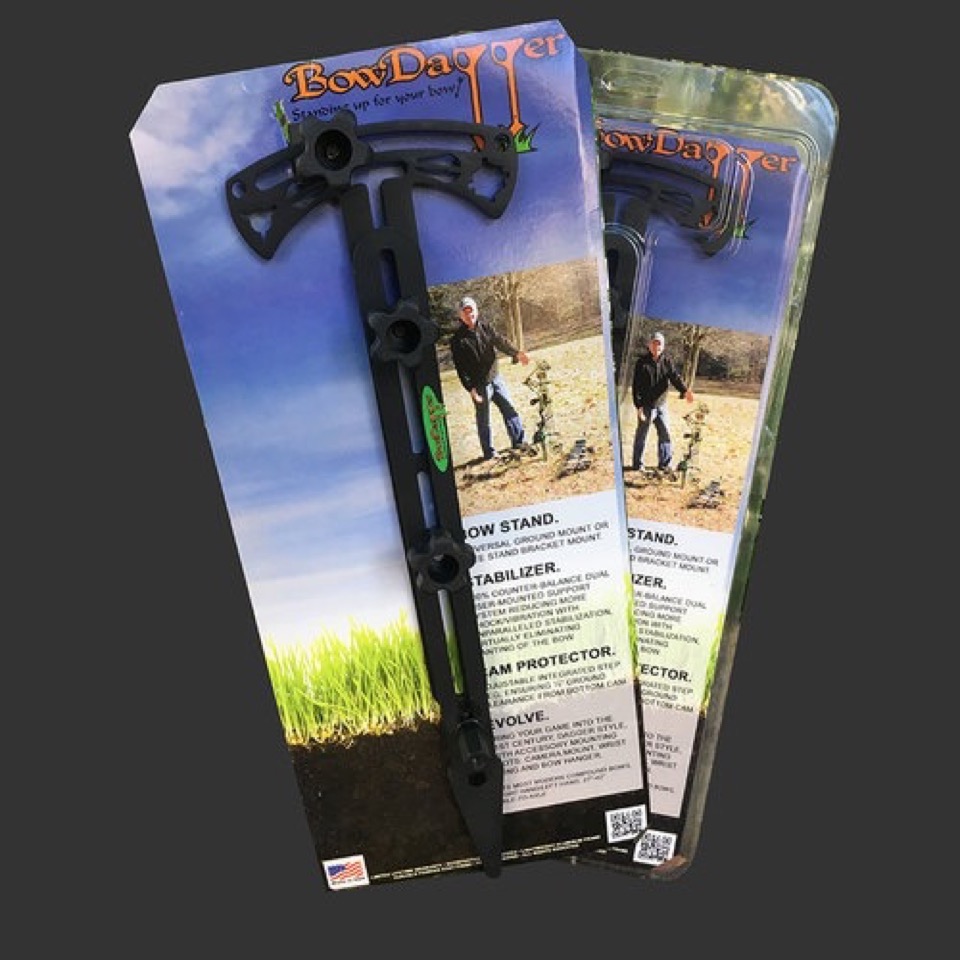 I've been archery hunting for about 15 years, and the one thing I always hate to do is lay my bow down on the ground. Mud gets in the cams, you take the risk of your bow getting stepped on or run over, and it's not convenient when an arrow is nocked or you're in the field stalking an animal. The BowDagger changed all of that. I've had one on my bow for over a year now, and I love it. It acts as a counterbalance (by being mounted to the opposite side of the riser than your other accessories), protects the bottom cam, and sticks in the ground to hold your bow up. It also looks pretty awesome in your trophy photos when you want to show off the archery equipment you are so proud of! MSRP: $99.99

Gun cases (and any hard cases in general, whether it's for camera gear, archery equipment, or anything else) can be bulky and heavy. I found this company called Air Armor Tech, and they make inflatable protective covers for riflescopes, thermal scopes, guns, and other pieces of valuable equipment. This is genius! It packs away when it's not inflated, weighs a fraction of what other cases do, takes up very little space when not in use, but also protects your glass and firearms better than traditional hard cases! I need this in my life to protect all of my equipment! MSRP: $249.95
Callie Wolverton
Callie Wolverton is the PR and Corporate Partnerships Director for Girls with Guns Clothing. She also is a freelance writer with articles appearing in AmmoLand, Outdoor Wire and other outdoor publications. Born and raised in Northern California, she enjoys reading, hunting, and adventuring with her dog, Bandit. Follow Callie on her Instagram page, "calliewolverton."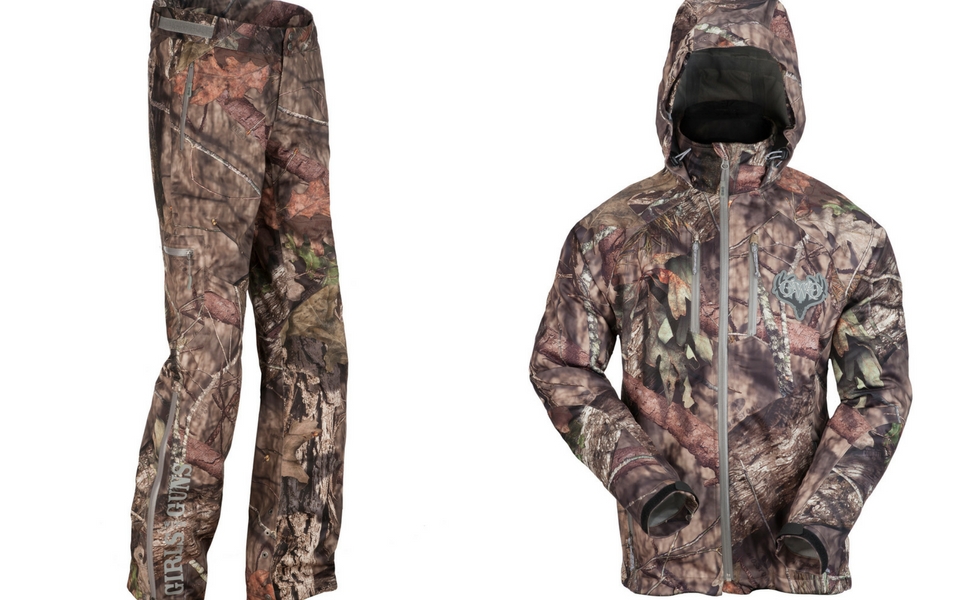 I've searched for years for a well-fitted, quiet set of rain gear for women, and the GWG Rain Gear from their Fall 2016 line was the perfect fit! It's 100% waterproof and windproof, with bonded seams and zippers, and GWG's signature adjustable waist and adjustable inseams (32- to 36-inch inseams from the SAME pant) helped this rain gear fit over the top of my hunting gear without being baggy and shapeless. The material is also the softest, quietest waterproof fabric I've come across, and that was really important to me for my late season spot-and-stalk deer hunting. Jacket MSRP: $159.99; Pant MSRP: $149.99

GWG has FINALLY released their first non-camo, lightweight field pant, the Lassen Hike Pant. This olive-green hike pant is the same fit and feel of their lightweight hunting pant (a better fit than their F14 or F16 pant) along with their signature adjustable waist and adjustable inseam (32- to 36-inches from the SAME pant) to help you customize the shape of these pants. I can't wait to try the Lassen pant because I'm always looking for a breathable pant to wear on the shooting range or out hiking, and I think these pants will be a perfect fit. MSRP: $59.99
Hollis Lumpkin
Hollis Lumpkin writes that she is a "simple girl living in the Lowcountry of South Carolina, but I happen to have a great love for the outdoors, particularly hunting and fishing." She is a duck-hunting freak. You can also find Hollis's writings at her website, "The Bright Side of the Road."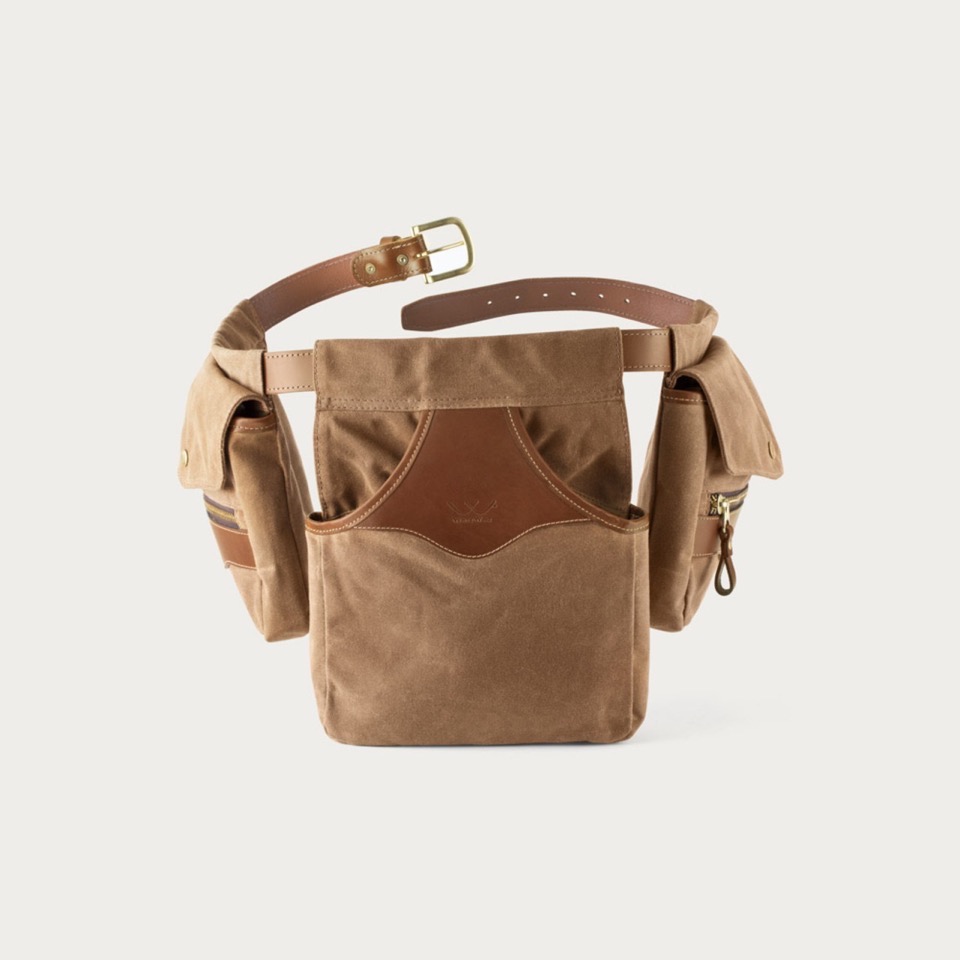 One piece of gear that was new to me last year is the White Wing Label Game Belt. Made from waxed canvas and leather, it features 2 side pouches, each with a zippered front pocket, and an open game bag at the back. Each pouch is roomy enough to corral shells, spent hulls, and any birds I knock down. Previously, I'd always worn a shell belt my grandfather made decades ago while dove hunting, but its sentimental value is much greater than its utility. I use the Game Belt for much more than dove hunting, too: from shooting skeet, to checking trail cameras, to sitting in the deer stand – it keeps everything I need organized and within reach. MSRP: $165.0

The LTO-Tracker by Leupold is a handheld thermal imager designed to help hunters identify game in the field. With a 21-degree field of view and 6x digital zoom, you can see quite a bit with this compact monocular. I have been in the market for something like this for well over a year, and I am so excited to finally be able to put it to the test. Whether I am night hunting for coyotes and hogs, or searching for a downed whitetail in the brush, the thermal tracker will certainly come in handy this fall. Plus, it's always helpful to know whether those leaves are crunching thanks to a big buck or an overzealous squirrel! MSRP: $909.99
Michelle Cerino
Michelle Cerino, aka Princess Gunslinger, is the managing and social media editor at The WON. She competes, hunts, and teaches alongside her husband in their company, Cerino Consulting and Training Group. Her path in the firearms and outdoors industries is ever progressing. Follow along on her adventures at her website, "Princess Gunslinger."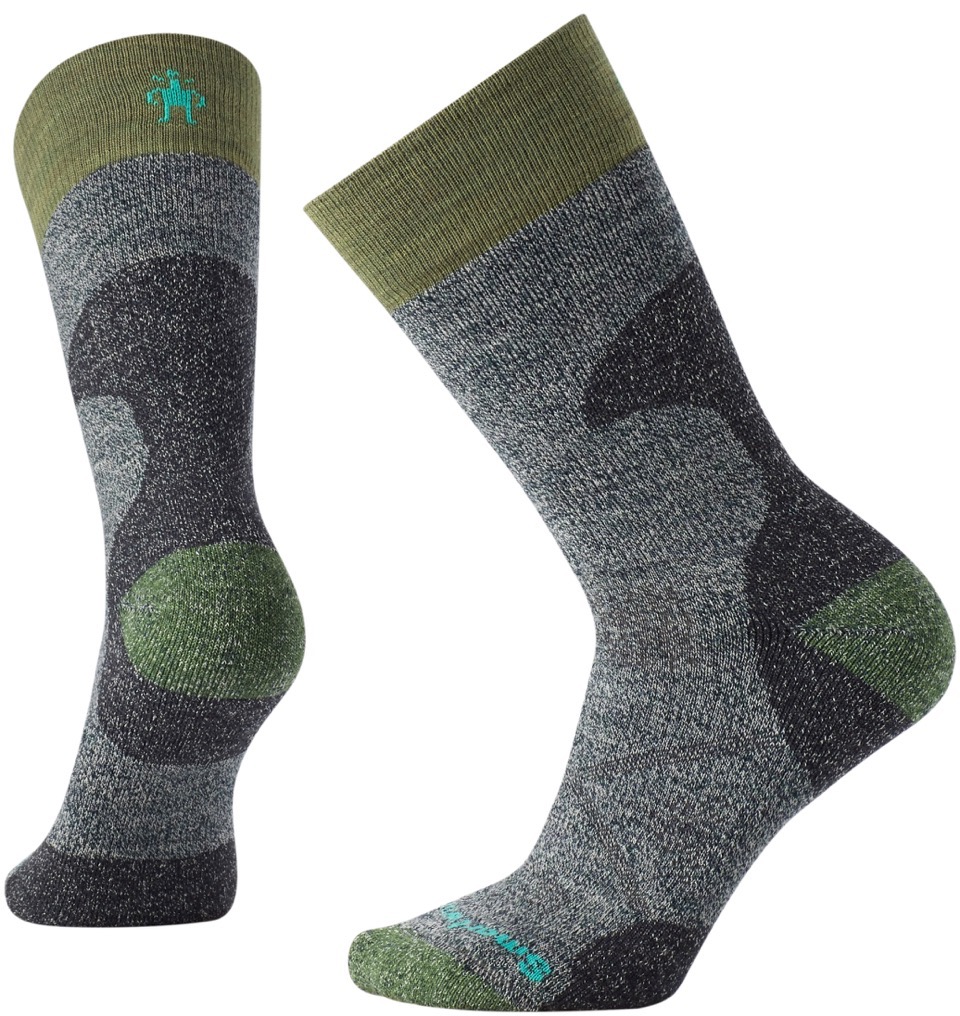 I can't stand it when my socks slip down in my hiking boot and works its way under the arch of my foot. Talk about being uncomfortable! Last year I found the SmartWool PhD Hunt Collection Sock. These socks are specifically designed for women's feet. Not only are they narrow, but the also are designed specific to where a women's foot sweats. MSRP $25.95.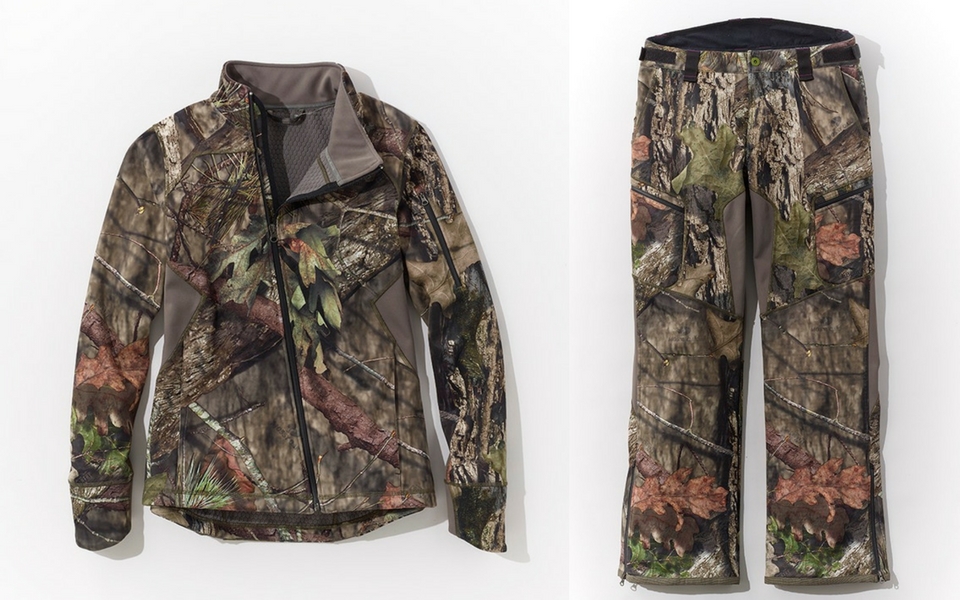 I saw this jacket and pants combo at the same luncheon Barb attended at SHOT Show last year and spent some time finding out more about it from the designer. The features that impressed me the most about the Ridge Runner jacket are the Chaintread silicon print on shoulders that prevents pack straps or gun slings from slipping, 2 handwarmer pockets and the articulation that allows for full range of motion. As for the Ridge Runner pants, the high-back waist band caught my attention right away, (I hate pants that give me plumber's crack when I'm sitting) as well as the cuffs having side zippers for easy on and off. MSRP: $219 and $199 respectively.

I can't wait to take this new Thompson/Center muzzleloader into the deer woods this hunting season. We all know the importance of a proper trigger press on a distance shot. The T/C STRIKE's smooth breaking, match-grade trigger with its light trigger pull is sure to do the job. MSRP: $499.

What good is a muzzleloader without the perfect scope? Considered the gold standard for
scope magnification, the light weight, low profile Trijicon 3-9×40 AccuPower would a
perfect scope this hunting season. The high-quality lens and incredibly clear sight picture,
along with the LED reticle illumination for added contrast on the target will surely
increase my chances of a successful hunt. MSRP: $699.
Hunting Gear
Watch our site for future stories and updates about this tried-and-true and new to you (and us) gear and apparel for hunting!
About Michelle Cerino

Michelle Cerino, aka Princess Gunslinger, entered the firearms industry in 2011 when Cerino Training Group was established. She immediately began competing in both 3-Gun and NRA Action Pistol, becoming a sponsored shooter. Michelle is currently a columnist and Managing Editor of Women's Outdoor News, as well as Event-Staff for CZ-USA Field Sports. She also manages social media for Vera Koo and GTM Original. Michelle encourages others to step out of the comforts of home and explore. View all posts by Michelle Cerino →