A Colorful Look at The Brownells' Ladies Multigun Fall Fest
Once again, I attended the Brownells' Ladies Multigun Fall Fest. Along with 116 other female competitors, I shot 8 natural terrain stages in 2 days throughout Rockcastle Shooting Center in Park City, Kentucky.
Princess Gunslinger is sponsored by Trijicon
The Multigun Fall Fest is unlike most competitions I attend. At this match, women of varying shooting abilities come together to cheer each other on and compete for fun. A male range officer brought it to my attention when he said, "These ladies are amazing. Most men would walk down that hill after they shot frustrated and mad, complaining about what they missed. Instead, these competitors smile at what they accomplished, while squadmates cheer them on. I like this."
Many participants arrived 2 days early to take advantage of the various clinics offered by pro shooters. Clinics ranged from pistol, shotgun and rifle, to optics, gear and stage walk-throughs.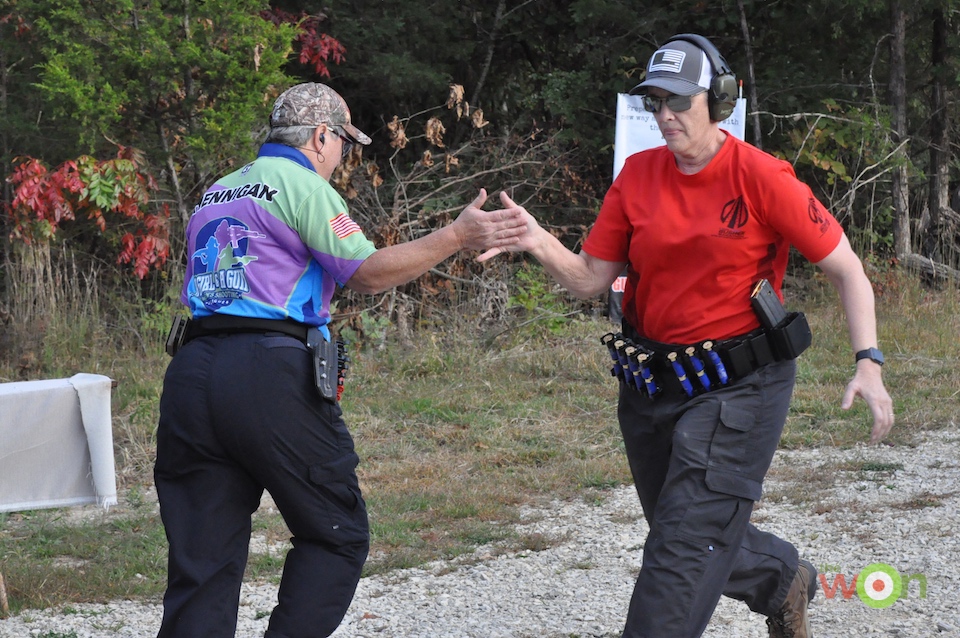 Throughout the day, the competitors had an opportunity to shoot 2 side matches offered in bays. A relay with teams of 3 brought cheers from both teammates and onlookers. While another side match had competitors shooting both strong and weak handed and Texas Stars.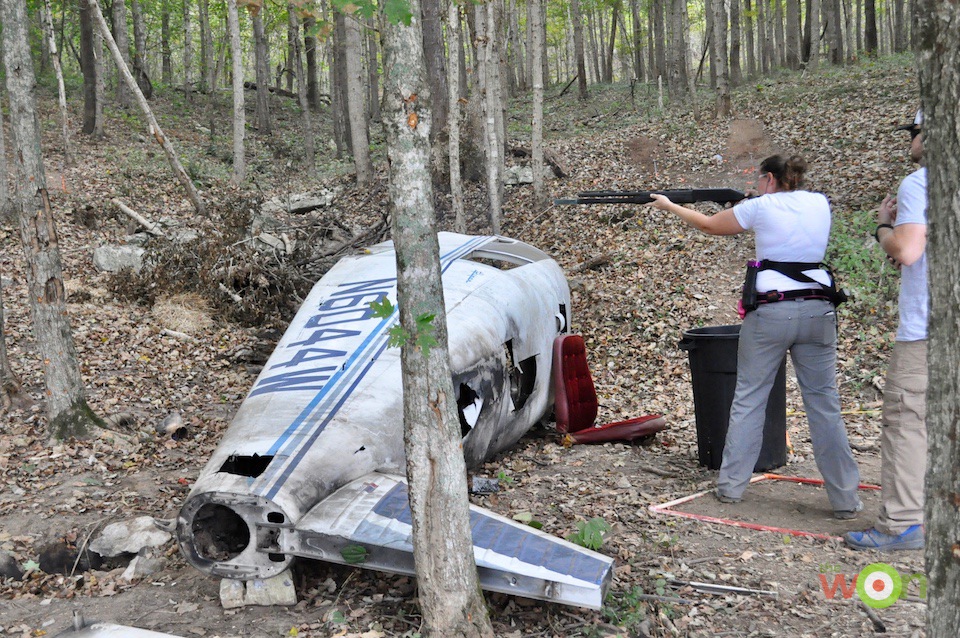 Natural terrain matches allowed stage designers to get creative. This year, we engaged targets over a downed plane, climbed a tower to shoot rifles, shot over cars while swaying on bridges and traversed an (empty) gas tank before picking up our shotguns.
Once again, I competed early with staff. This allowed me to help competitors on my squad with their gear and the range officers with another set of hands and eyes during the main event.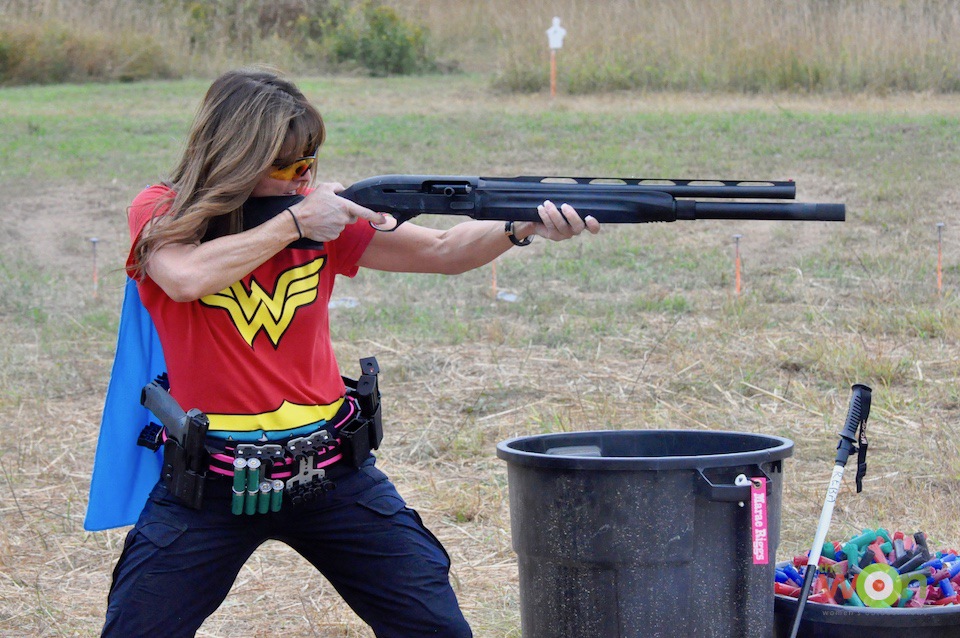 In the spirit of fall and Halloween, many competitors choose to shoot in costume. Even Wonder Woman made an appearance.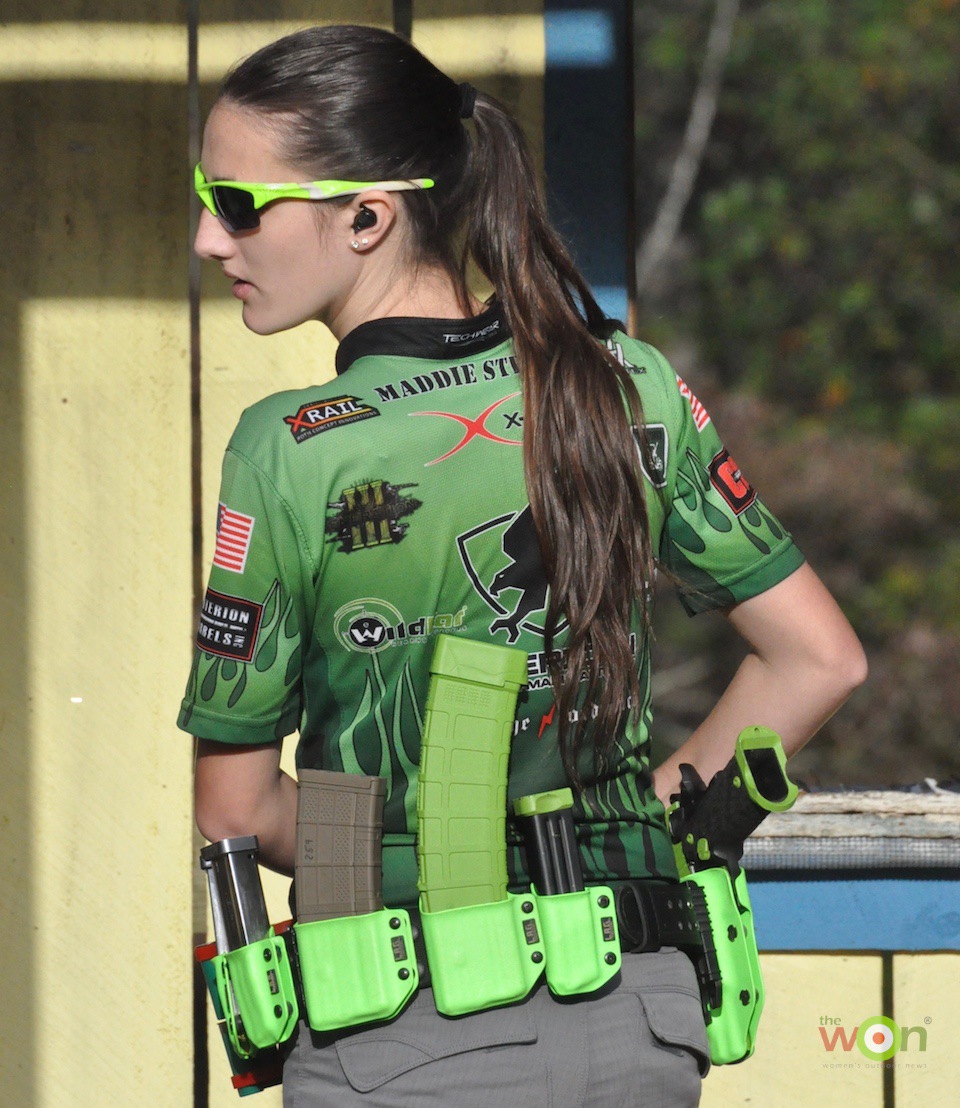 Usually at 3-Gun competitions, I look out and see a sea of black clothing, gear and firearms. Not at this match! Notice the green gear, red and purple accents on guns and even pistol ammunition with purple tip bullets.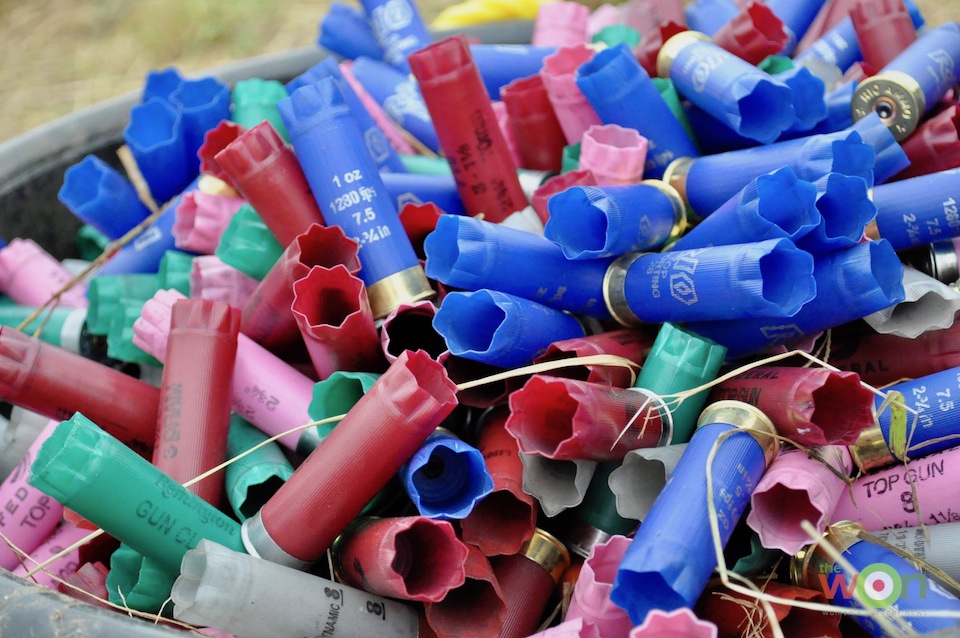 Oh, the colors – even in the buckets of shotgun hulls! I, along with the other "squad moms," kept the squads moving through the stages under the direction of Range Master Nancy Oberman.
We laughed, we shot, we cheered each other on during a fantastic event put on by the A Girl & A Gun Women's Shooting League.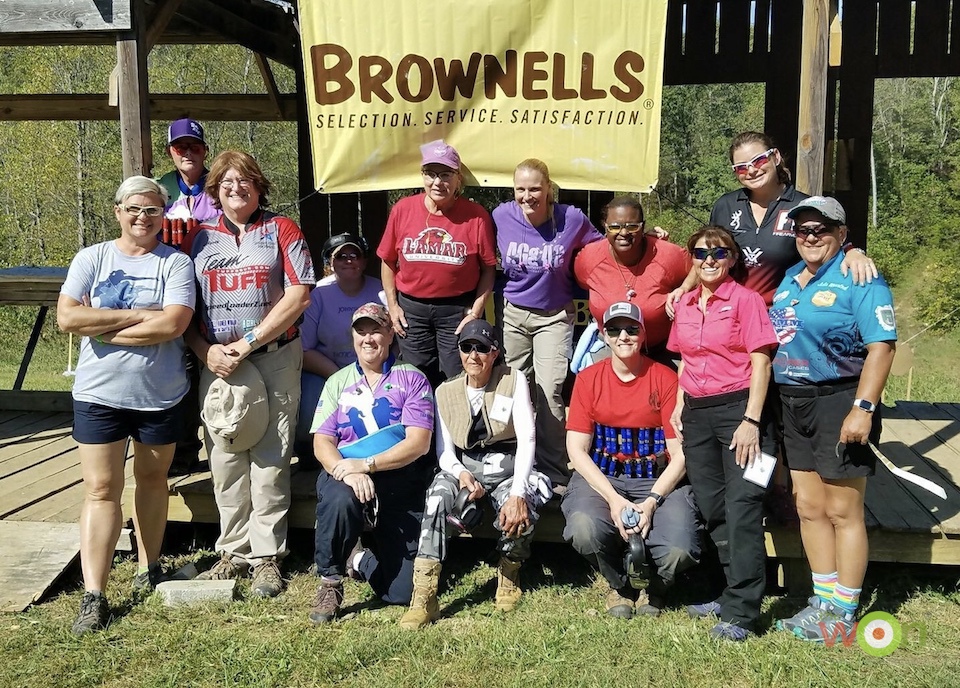 Join us in 2018 on October 5 and 6, 2018, at Rockcastle Shooting Center for the
About Michelle Cerino

Michelle Cerino, aka Princess Gunslinger, entered the firearms industry in 2011 when Cerino Training Group was established. She immediately began competing in both 3-Gun and NRA Action Pistol, becoming a sponsored shooter. Michelle is currently a columnist and Managing Editor of Women's Outdoor News, as well as Event-Staff for CZ-USA Field Sports. She also manages social media for Vera Koo and GTM Original. Michelle encourages others to step out of the comforts of home and explore. View all posts by Michelle Cerino →