Mucking in Maine: An Anniversary Trip to Remember
Maine in the fall, what could make it more perfect? Just add in Muck Boots, a few outdoor adventures and some delicious seafood. During the past few years I've had the opportunity to travel throughout the New England States. Usually while there, I have planned out every minute of the day, leaving very little time for exploring. This year though, my husband, Chris, and I took a trip for our 23rd wedding anniversary without many plans. We planned on just mucking around Maine.

Sponsored by The Original Muck Boot Company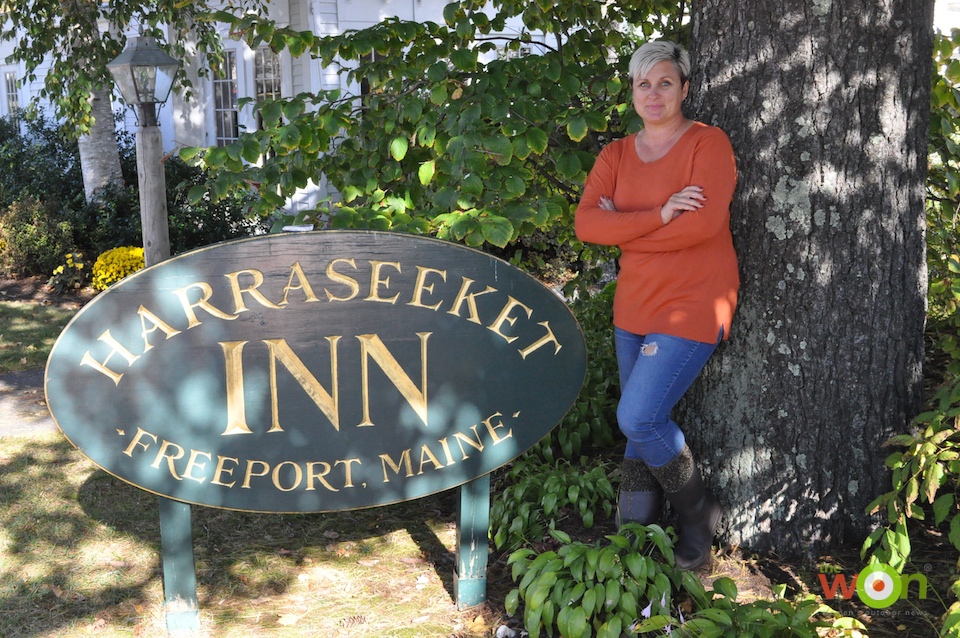 For our lodging, we stayed at the classic country Harraseeket Inn, in Freeport, Maine. Owned by the Gray Family, whose family has a history of inn keeping dating back to 1895, the inn boasts beautiful gardens, 23 fireplaces and hospitality that reaches above and beyond.
Every afternoon, the tea embassador serves tea in the period-decorated drawing room, featuring wood panels from England. Cheese, fruit, finger sandwiches and pastries make for the perfect pick-me-up after a morning of shopping.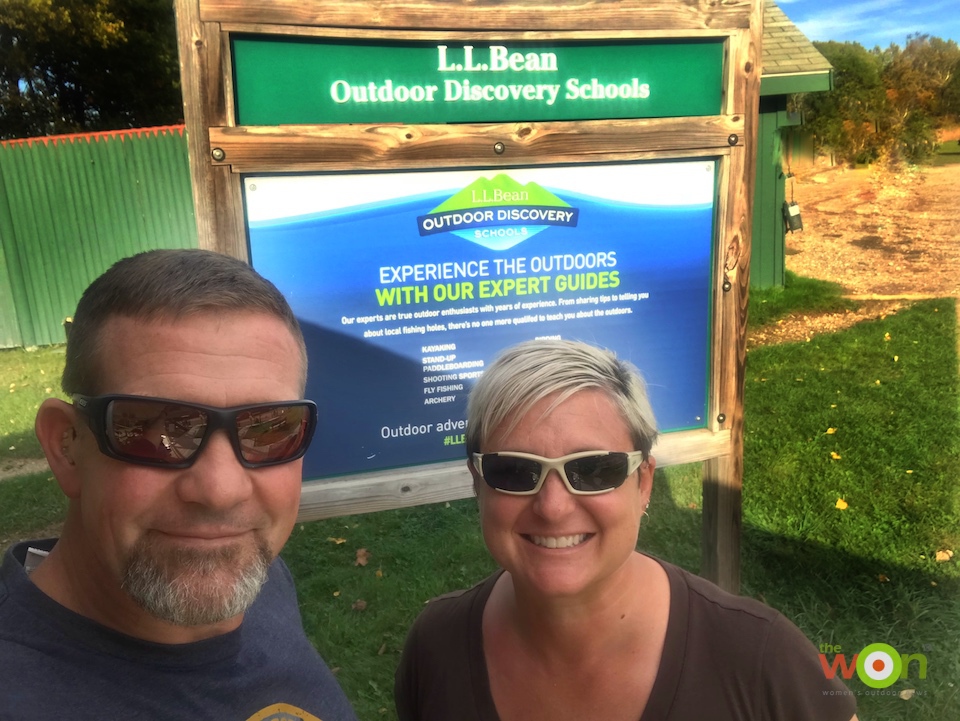 We spent an afternoon shooting 5-stand at the Outdoor Discovery School located just down the road. They conduct clinics and classes both in the store and on location. They even have all-inclusive adventures like the Great Maine Adventure, the Maine Woods Family Adventure and the Maine Sporting Camp Adventure.
The leaves just started turning, making it the perfect time for a hike in the woods. Of course we both choose our Muck Boots for the walk. I wore the Tremont Supreme (MSRP $160). Not only did these stylish Mucks keep my feet warm, they also kept my feet dry in creeks and puddles. Chris donned the Arctic Outpost Lace, and complimented the boots on being lightweight , 100% waterproof and fleece-lined… talk about comfort!
On a beautifully clear day we ventured south to tour the Nonesuch Oyster Farm. Located on the Nonesuch River within a nature conservancy, the site offers tours, so we boarded a flat-bottomed skiff with the owner of the farm, Abigail Carroll.
Abigail told us all about her journey into farming oysters and her concern for nature and the environment. She even mentioned why her passion for natural products spurred her decision to develop a marine skincare line created from seaweed. Of course, we dined on some fine oysters, the Nonesuch and Abigail Pearl, right from the water.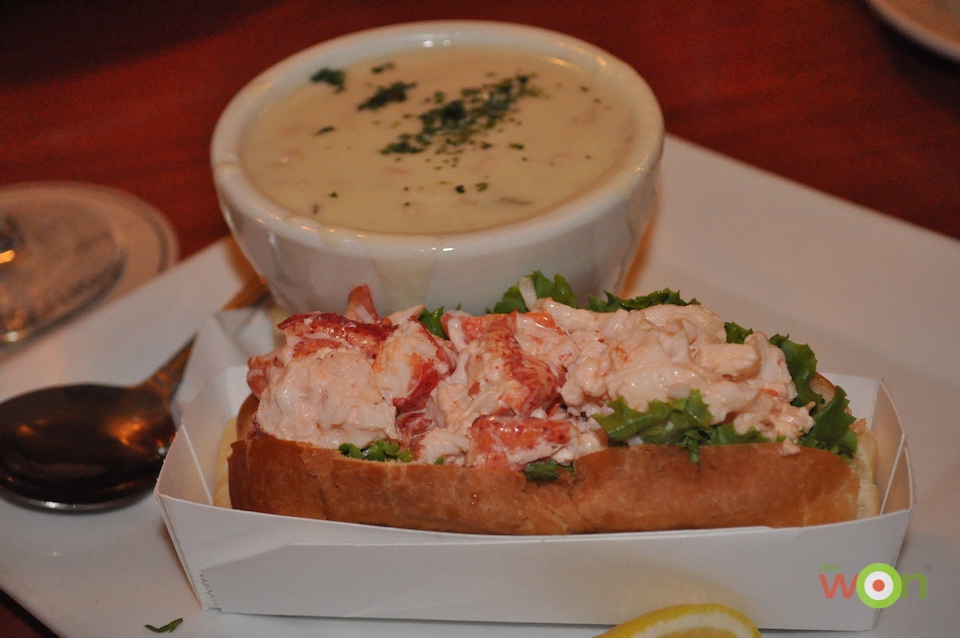 A great vacation includes delicious foods and let me tell you, Maine offers mouthwatering eats. For example, we enjoyed the Lobster (pronounced lob-stah) Roll, which contains chopped-up lobster salad in a toasted split top hotdog bun, along with a side of a bowl of clam chowder (pronounce chow-dah). Absolutely decadent.
I also enjoyed eating steamers. These odd-looking, soft shell clams found mostly in New England took a bit of getting used to. Before eating, I pulled the skin off the siphon of the clam, dipped it in hot broth (to rinse any sand) and then into a butter bath. YUMMY!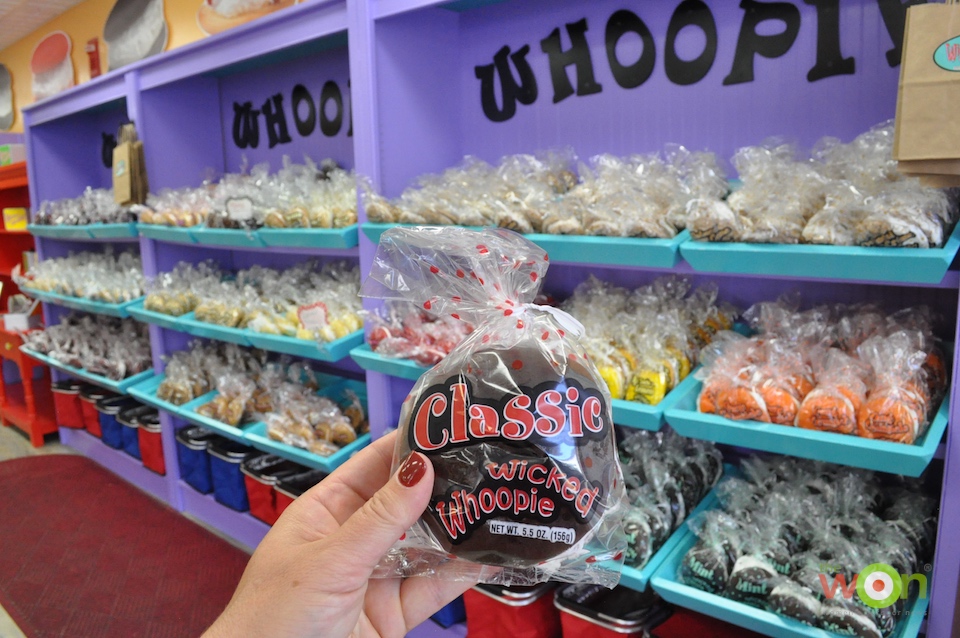 Do you know the whoopee pie is the official treat of Maine? Fortunately, while walking around Freeport, we happened upon the Wicked Whoopies shop. With more than 25 varieties to choose from, we had a difficult time agreeing on our final purchase. So much goodness.
Maine
Shopping, sightseeing, shooting and adventure, we found it all in Maine. Perhaps we need another trip next year for our 24th anniversary.
About Michelle Cerino

Michelle Cerino, aka Princess Gunslinger, entered the firearms industry in 2011 when Cerino Training Group was established. She immediately began competing in both 3-Gun and NRA Action Pistol, becoming a sponsored shooter. Michelle is currently a columnist and Managing Editor of Women's Outdoor News, as well as Event-Staff for CZ-USA Field Sports. She also manages social media for Vera Koo and GTM Original. Michelle encourages others to step out of the comforts of home and explore. View all posts by Michelle Cerino →