Sitka Gear Checklist #8: Delta Wading Jacket
Serious waterfowlers know that it's all in the details when it comes to dressing for the season. Fortunately for us, Sitka Gear created the Delta Wading Jacket with attention to detail in mind.
When you put on this jacket, you'll instantly realize that someone who understands what we need designed it. A high cut at the waist ensures that it won't drag in the water if you wear it over your waders, and the pockets are strategically placed for fast access to the necessities. Lower pockets hold entire boxes of shotgun shells, and the built-in lanyards are perfect for holding your calls in place. You'll also notice that the zipper design keeps moisture out and your items in, which is crucial on those cold, wet days.
Constructed of Gore-Tex fabric, this jacket is durable and quick drying, and the overall fit is well thought-out. I wore this jacket while waterfowl hunting last season. It's an easy choice if you're looking for an all-around waterfowl jacket that you might also reach for on your days out of the field. It's not just built for comfort, but also for speed and agility when it matters most.
The hood on this jacket is ideal for turning and looking around while afield. We all know the frustration of looking up for birds and having our views blocked by the hoods hanging over us. This design has solved that problem. You can look left, right, up and down without worrying about losing sight of your prize.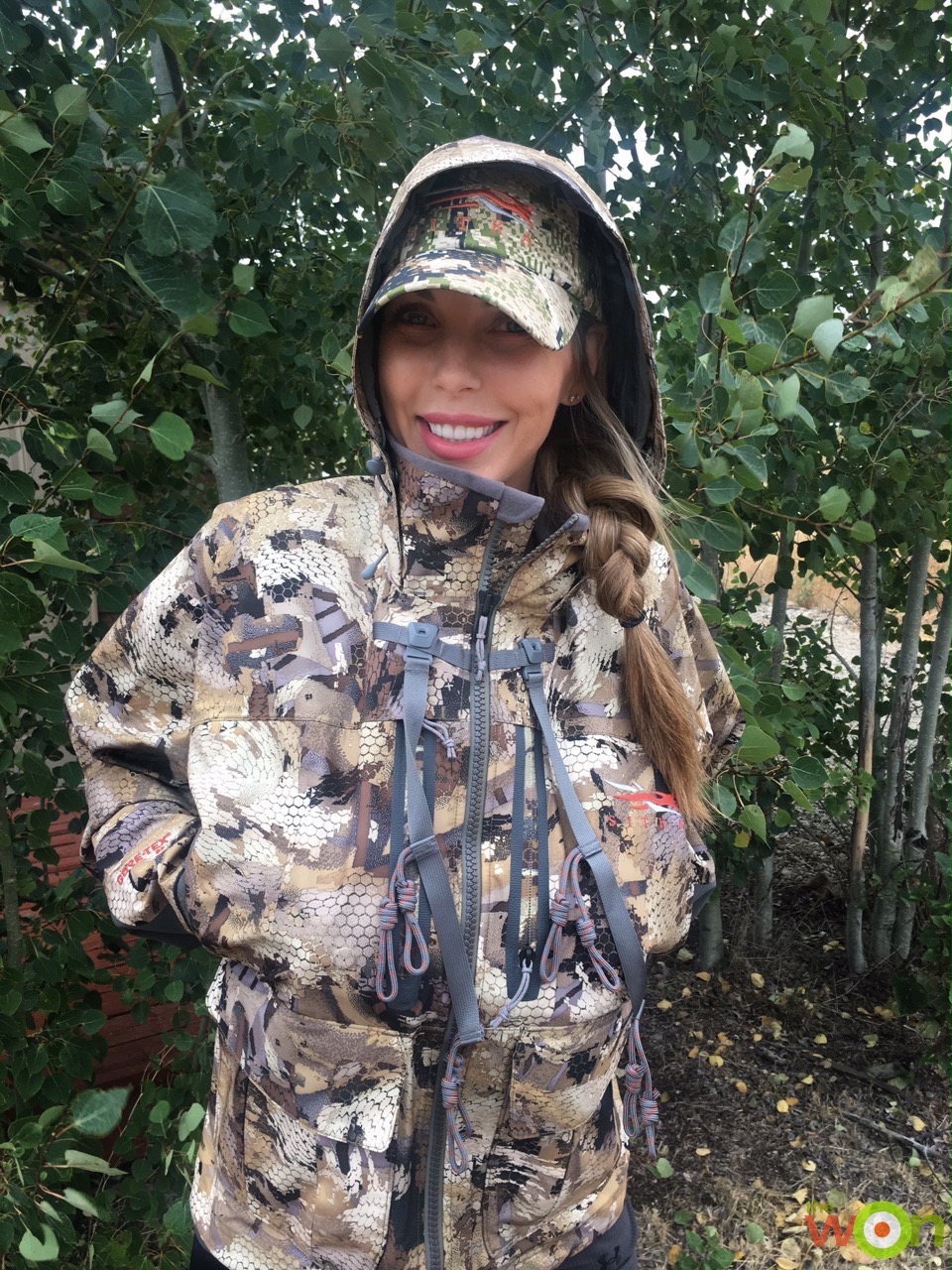 Delta Wading Jacket
Sitka is known for top quality products and gear that keeps you comfortable and successful in the field. This Wading Jacket is specifically designed with those of us in mind who want every advantage possible.
Find out more about the Delta Wading Jacket at the Sitka website.
See more gear reviews by Julie McQueen here.
About The WON

The Women's Outdoor News, aka The WON, features news, reviews and stories about women who are shooting, hunting, fishing and actively engaging in outdoor adventure. This publication is for women, by women. View all posts by The WON →