Tune in for Winchester Deadly Passion Buck Fever Special During #DeerWeek
Move over Shark Week, #DeerWeek is coming to Outdoor Channel and Sportsman Channel beginning October 15. Tune in for a very special 'buck fever' episode with Melissa Bachman of "Winchester Deadly Passion" on Saturday, October 21 at 11:30 p.m. ET. In the episode, Bachman gets a serious case of buck fever – can she hold it together in time to get the perfect shot placement? Tune in for this, and seven nights of deer-centric programming on #DeerWeek. Learn more at here.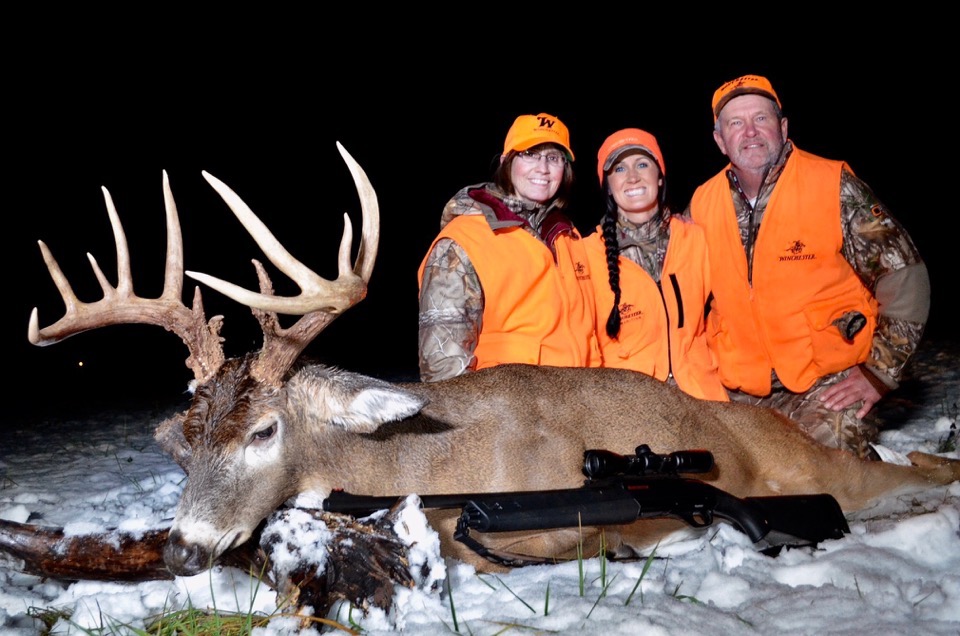 #DeerWeek
#DeerWeek is a cross-platform initiative that will begin with a takeover of both Outdoor Channel and Sportsman Channel for seven days. The best of deer hunting programming will air in prime-time from 7 p.m. ET to midnight each night. Hosted by Michael Waddell and Tom McMillan, this premier event will allow viewers to experience non-stop deer action while incorporating educational information, unique recipes, hunting tips, and more through Outdoor Sportsman Group's print, digital and social media platforms.
Learn more about Winchester Deadly Passion at http://MelissaBachman.Com on Instagram at http://Instagram.com/Melissa_Bachman and http://Facebook.Com/WinchesterDeadlyPassion
About Winchester Deadly Passion: Every good hunter needs a solid role model, and Melissa Bachman, host of Winchester Deadly Passion, fits that bill perfectly with a unique ability to share her love for hunting with passionate fans and viewers. Winchester Deadly Passion is 26 weeks of non-stop action and pure entertainment as Melissa travels the globe going head-to-head with everything from world-class red stag and thousand pound gators to Boone and Crocket whitetails and thunderous bull elk. With rifle, bow or shotgun in hand, Melissa's fast-paced, in-the-moment hunting style will keep you on the edge of your seat, while her expertise and decades of experience give viewers useful tips and strategies they can use afield.
About Winchester Ammunition: A world leader in delivering innovative products, Winchester is The American Legend, a brand built on integrity, hard work and a deep focus on its loyal customers. Learn more about the history of Winchester by visiting or connect with us on Facebook at https://www.facebook.com/WinchesterOfficial/
About The WON

The Women's Outdoor News, aka The WON, features news, reviews and stories about women who are shooting, hunting, fishing and actively engaging in outdoor adventure. This publication is for women, by women. View all posts by The WON →