IWFA 2017 Guatemala Billfish Tournament Winners
Members from the International Women's Fishing Association met at Casa Vieja Lodge for the 2017 IWFA Guatemala Billfish Tournament. These twenty-four ladies ranging in age from 36 to 82 traveled from 7 different states to share in the thrill of the sport. The format of the event included a one day of pre-fishing where the women had a chance to fine tune their technique and for the novice to learn new skills. Four of the anglers released their first sailfish and two ladies released their first blue marlin. The two-day tournament resulted in 228 sailfish releases and 3 blue marlin releases.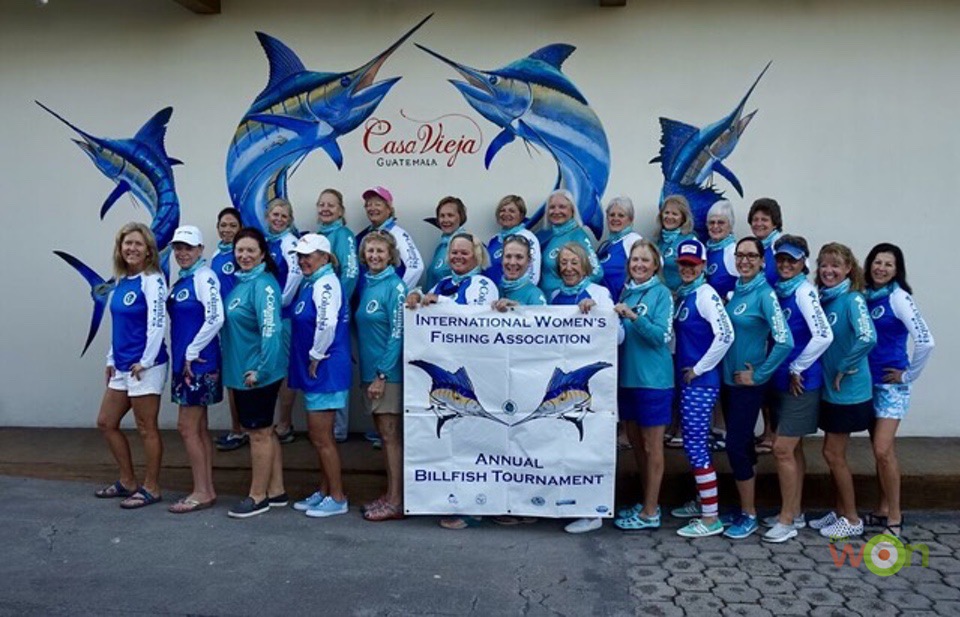 The Casa Vieja lodge rolled out the red carpet for the female anglers. Upon the return from the 50 mile trip to the fishing grounds, the anglers were greeted with signature cocktails each day. A Mariachi band was also on-hand to greet the ladies on their final day. The awards banquet, which featured a festive pig roast, was concluded by a surprise fireworks show sponsored by the lodge.
Serena Wilson of Palm Beach, FL, who was sponsored into the organization by legendary IWFA founder Kay Rybovich, achieved the first-place award by releasing 19 sailfish. Fran McKelvey of Mulberry, FL released 14 sailfish and 1 blue marlin for a second place standing. Connie O'Day from Pearland, Texas took 3rd place with a total of 15 sailfish released.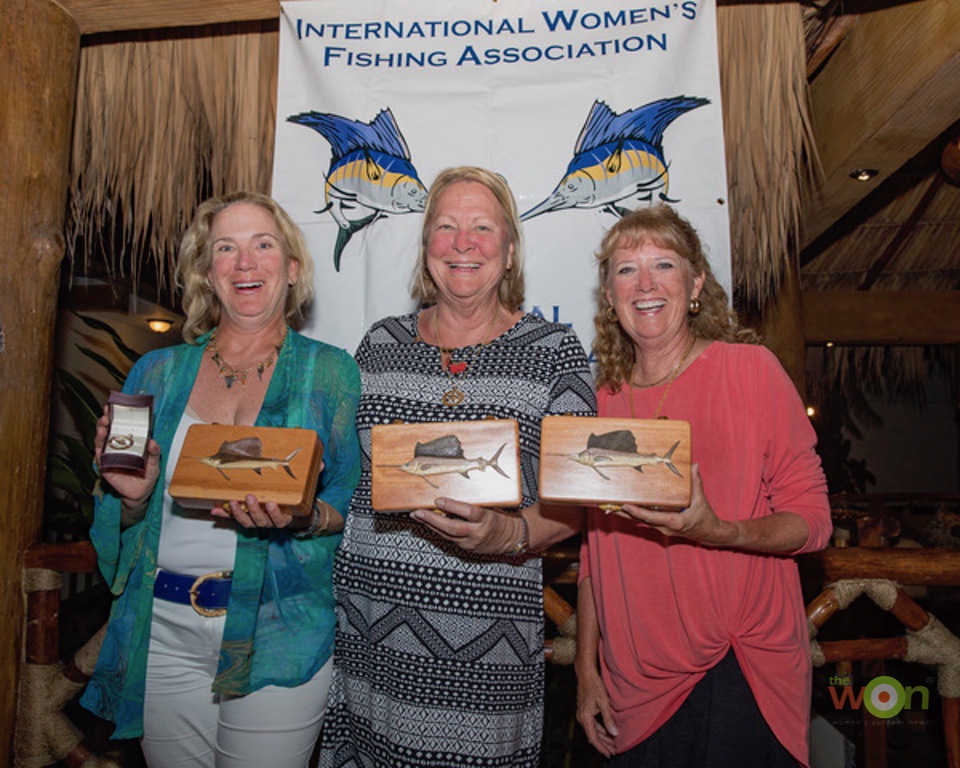 High point boat on day 1 was 'Intensity', captained by Mike Sheeder, with anglers Susan Coleman, Kim Clement, Fran McKelvey and Jing Torn for a total of 20 sailfish and 1 blue marlin release. High point boat on day 2 was 'Release' with Captain Chico Alvarenga at the helm and anglers Serena Wilson, Jing Torn, Joanne Kolius and Brenda Moore who released 36 sailfish.
Billfish Tournament Winners
1st Place Team honors went to Jill Gaddis, Suzie Villere, Serena Wilson and Donna Krehling
2nd Place Team Diane Locke, Aledia Tush, Linda Nolasco and Jing Torn
3rd Place Team Ellen Mathews, Fran McKelvey, Mary Peachin and Kathy Gillen
The International Women's Fishing Association
The IWFA is an organization founded in 1955 by women who had the desire to fish and compete amongst themselves. The IWFA promotes female angling through competition, comradery and conservation. For more information, please visit the website at IWFA.org
About The WON

The Women's Outdoor News, aka The WON, features news, reviews and stories about women who are shooting, hunting, fishing and actively engaging in outdoor adventure. This publication is for women, by women. View all posts by The WON →