Michelle Cerino is the Featured 'Coloring Girl' for November
This month's featured coloring girl is Michelle Cerino, The WON's managing and social media editor. She also pens the columns "Princess Gunslinger," sponsored by Trijicon, and "Gear Up," sponsored by Springfield Armory. Kimberly Kolb Eakin, author of "Full Metal Coloring: A Book of Downrange Reflection," worked with Michelle to create a coloring page from last year's pheasant season.
Last year, Michelle spent time afield during the Kansas Governor's Ringneck Classic, as a guest of Gov. Sam Brownback. She covered the annual fundraiser and hunt for The WON, along with Shotgun & Chelsea Bun Club members Victoria Knowles-Lacks and Claire Sads. Claire is a featured blogger at The WON, and writes "Gracing the Field." Before the Kansas trip, Michelle had met the "Bun Girls" in Texas, to shoot at the prestigious Dallas Shooting Club and visit the Ewing Ranch.
You can read about the women's
pheasant hunting experience
. Claire's
blog about the hunt
goes into detail.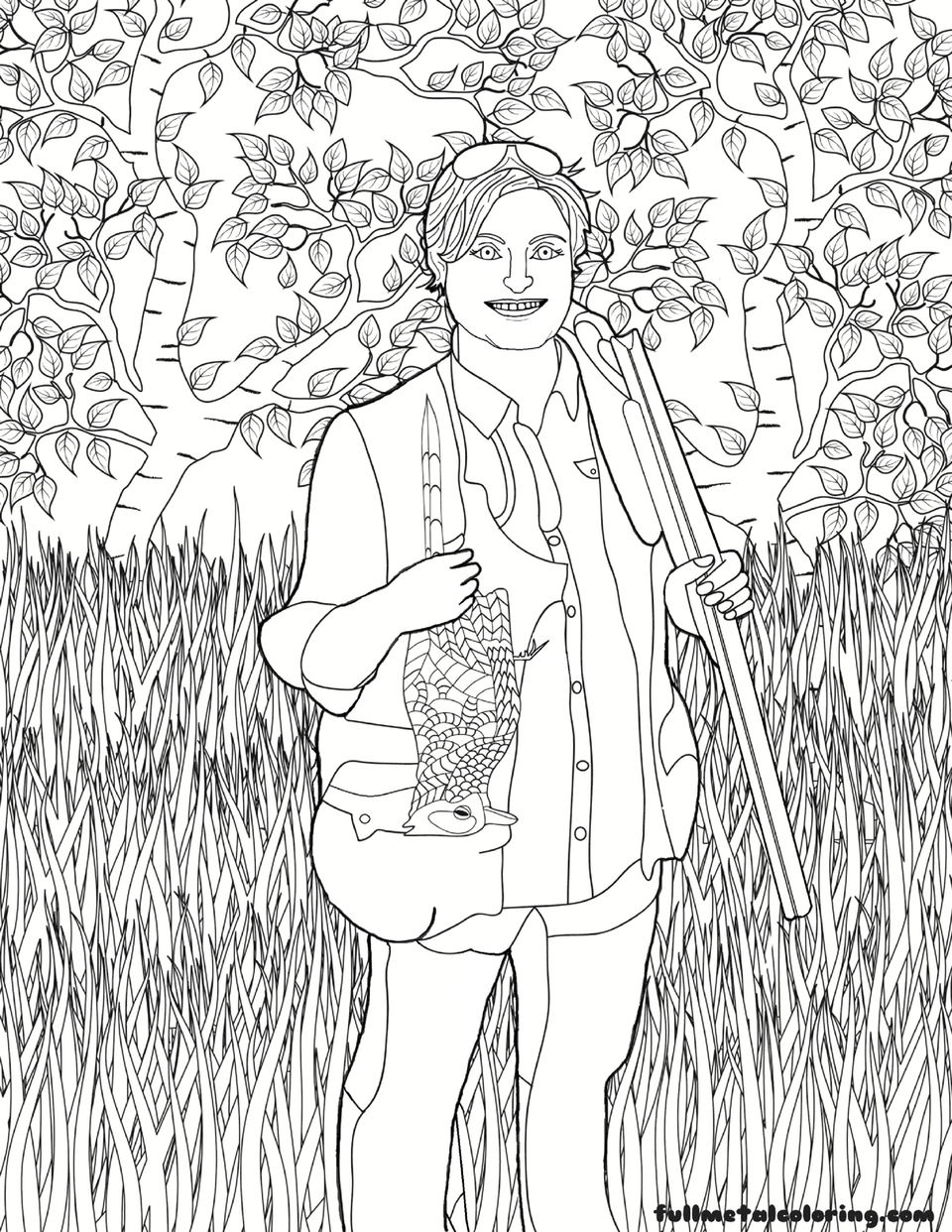 Download the coloring page here.
Created by Kimberly Kolk Eakin, author of A Book of Down Range Reflection; https://www.amazon.com/Full-Metal-Coloring-Range-Reflection/dp/0990575497
Learn more about the Ringneck Classic.
Michelle Cerino
Michelle Cerino, aka Princess Gunslinger, is the president of Cerino Consulting and Training Group, LLC, a firearms training company she built with her husband Chris in 2011. Her path in the firearms and outdoors industries is ever progressing. She is writing, hunting, instructing, competing and doing contract work for major manufacturers. Michelle invites others to step outside the comfort of their home and explore. For as Glinda, the Good Witch of the North once said,
"You've always had the power…you just had to find it out for yourself."
Visit Michelle's website, Princess Gunslinger here.
About Michelle Cerino

Michelle Cerino, aka Princess Gunslinger, entered the firearms industry in 2011 when Cerino Training Group was established. She immediately began competing in both 3-Gun and NRA Action Pistol, becoming a sponsored shooter. Michelle is currently a columnist and Managing Editor of Women's Outdoor News, as well as Event-Staff for CZ-USA Field Sports. She also manages social media for Vera Koo and GTM Original. Michelle encourages others to step out of the comforts of home and explore. View all posts by Michelle Cerino →