Cold Weather Gear for Women Working Outdoors
Real women, working outdoors … what do they wear? So many companies offer gorgeous gear, high-tech fibers and fabrics, and stylish updates—but what do you wear when you work on the range? Do you pick out your cutest pants and shoes? Obviously not. You pick something comfortable, durable, and warm or cool, depending on the season. You wear things that last and hold up to being used in the outdoors … because that's where you're working. You need your cold weather gear.
Not a Soccer Mom is sponsored the Jagemann Sporting Group
She Knows Cold Weather Gear
I'm going to share some things I wear, day in and day out. Coming from Wisconsin and the north, my focus is on keeping warm. Here are a few things that I know will make my day outside better.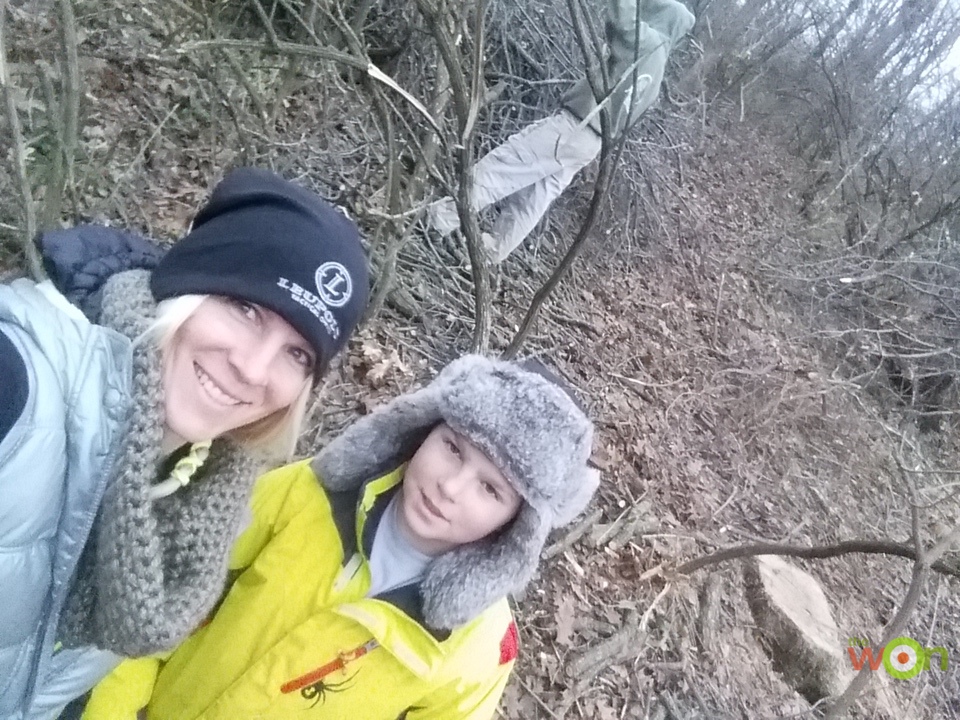 Top-Down Heating
First and foremost, don't lose your head. Seriously, don't lose it about how you look, or think you need to have some specific piece of clothing. But along with that, don't lose heat out of your head! Hats are not my favorite things. I prefer to be able to see and move unrestricted. I'm like an irritable toddler in that regard—I hate being confined. And yet I also need to have dry glasses when I shoot, and clear vision, unimpeded by the sun. My go-to is a plain-Jane black visor from Target (or wherever I find one) with a narrow band. It can't be bulky, and I need to be able to put on with my hair already in a ponytail, or pull a beanie over if it's cold and raining.
I'd rather go without a hat if I can, but that's not always possible, so finding a hat that stays put and doesn't irritate me is important. I don't leave home without my visor, and I pack a baseball cap in case there are bugs. And I pack a beanie or two; I'm prone to losing things, so two is always better. My favorite hat for a cold run is a Chaos hat with thick fleece inside. For the range and everyday wear, I prefer my thin fleece Leupold beanie. When it's really cold, I wear my Mad Bomber rabbit fur hat.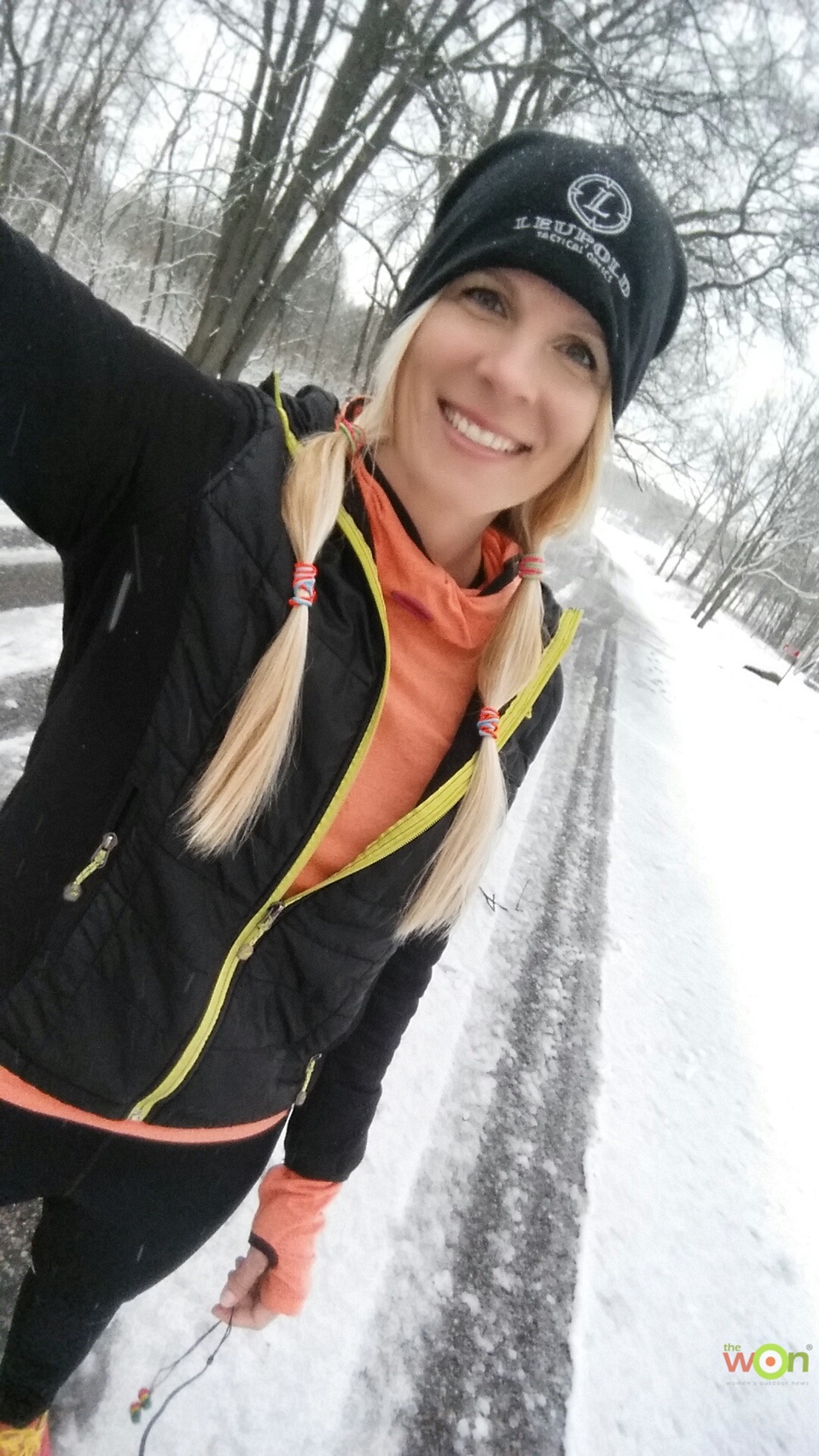 Mad Bomber hat aside, I've developed another trick to keep my ears warm. I've run since I was 14. Aside from some time off for knee surgery, I've run for 28 years. My ears start hurting when the temperature drops below 55 degrees or so. So I braid my hair over my ears, and put on a hat. That makes a big difference for me. It's nothing fancy. Nobody will get rich of selling you this piece of gear, but hair keeps you warmer. Grow it long if you can, and layer over your ears with it.
After taking care of my head, I put on a scarf. Not the kind Ralphie wore in A Christmas Story, but a neck gator or an infinity scarf—something soft. This keeps me from hunching my shoulders from the cold. If you get headaches and backaches outside, you might be hunching. Standing around with your hands in your pockets, hunched up to keep warm, is very unproductive, and you'll end the day with a headache for sure. I have a soft infinity scarf from Walmart that I use even on summer car rides when I don't want the seat belt to rub my neck, but it's great to keep from getting a tension headache. I never go outside past mid-November without something on my neck.
Also, if the scarf is soft and big enough…it's a way to wipe snot. Snot happens in the cold. Accept it, plan for it, and have something for it.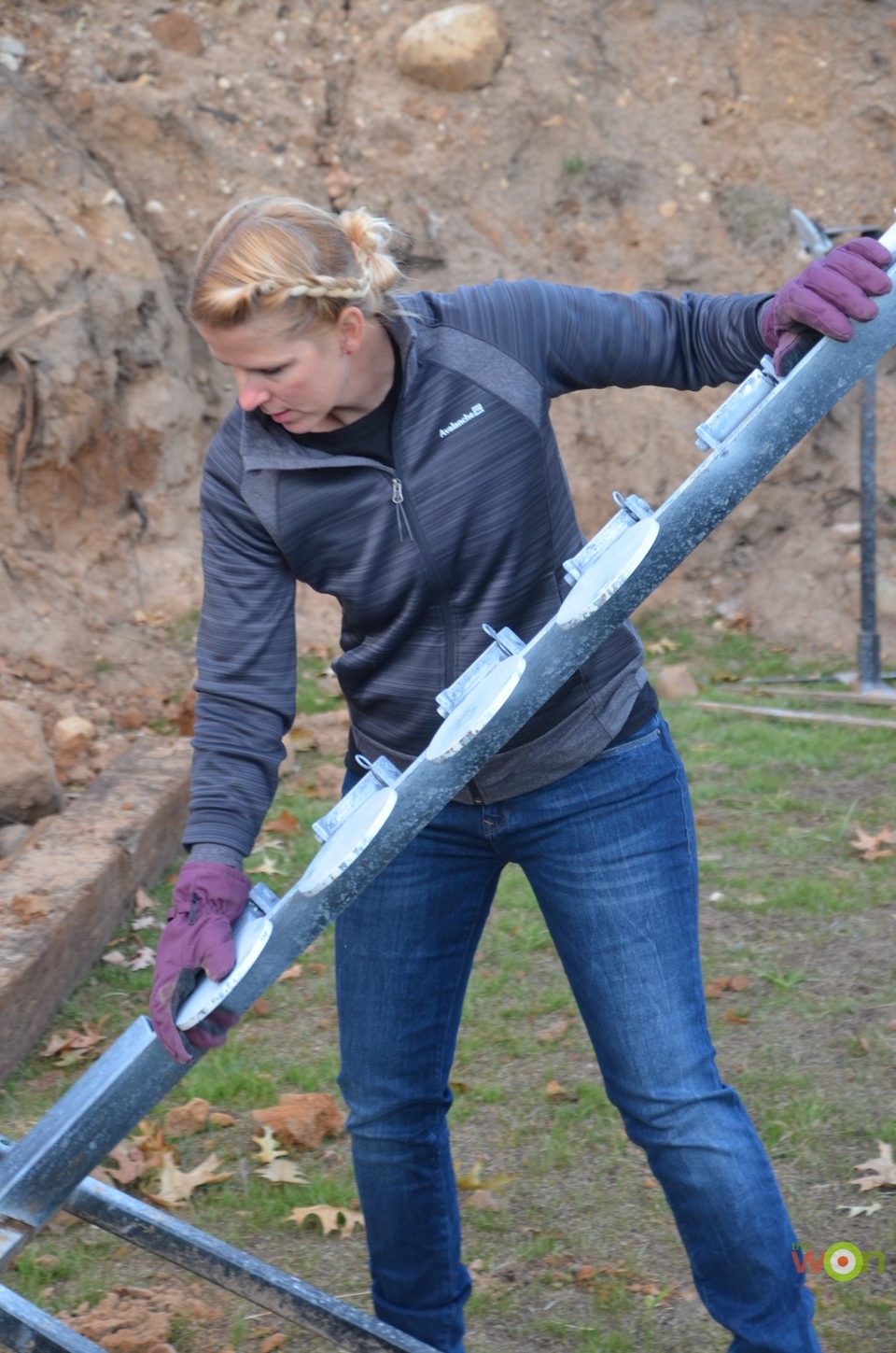 If Your Hands are Cold, You're Useless
My hands are an especially important part of what I do outside. If my hands are too cold to function, I can't load a shotgun or manipulate my pistol well. I can have a cold body for a bit and suck it up, but once my hands get stupid from being cold, they're useless, and my time outside is useless. I use a variety of gloves to save my hands. I have Mechanix gloves, Carhartt gloves, cheap cotton work gloves, and leather gloves for wood splitting. I'm not into manicures or pretty hands, but ripping up your hands makes you less productive, so wear gloves, and add handwarmers when you can.
Check out of few of the hand-warming styles we use on the range. We use mittens over liner gloves, work gloves with insulation, gloves with pockets for hand warmers, and gloves with lights so we can see what we are doing in the dark. There's a glove or mitten for every situation.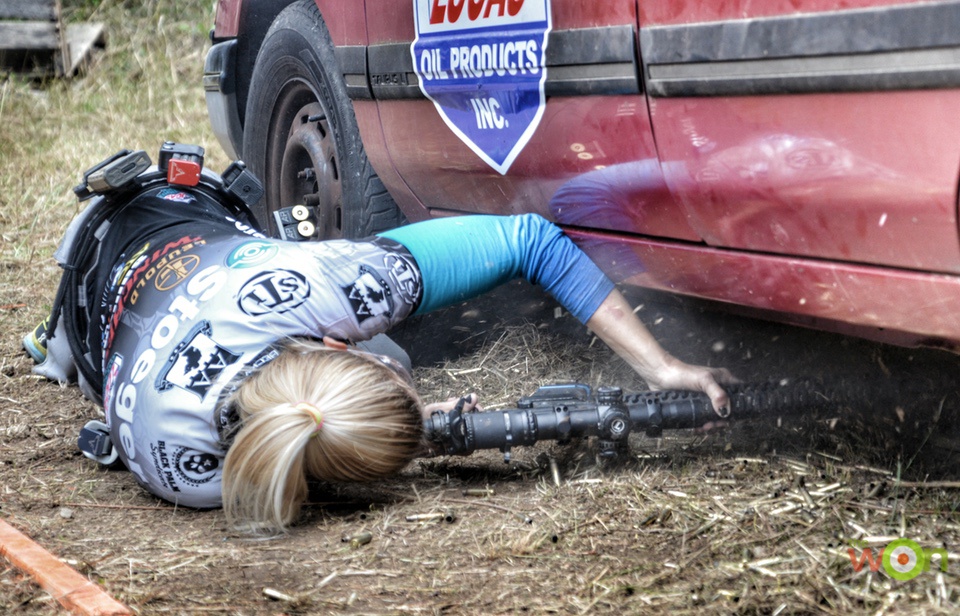 Start at the Base
To keep my hands from being slowed down, I start with warming my body. If my core is warm, my body won't be reverting energy to warm itself, and I can warm my fingers easier. I have to keep my body moving. It's one big reason that relying on outside sources of heat isn't the best plan. If you dress with gear that keeps your core temperature high, and add layers to capture the heat escaping your body, you can worry less about your fingers and toes.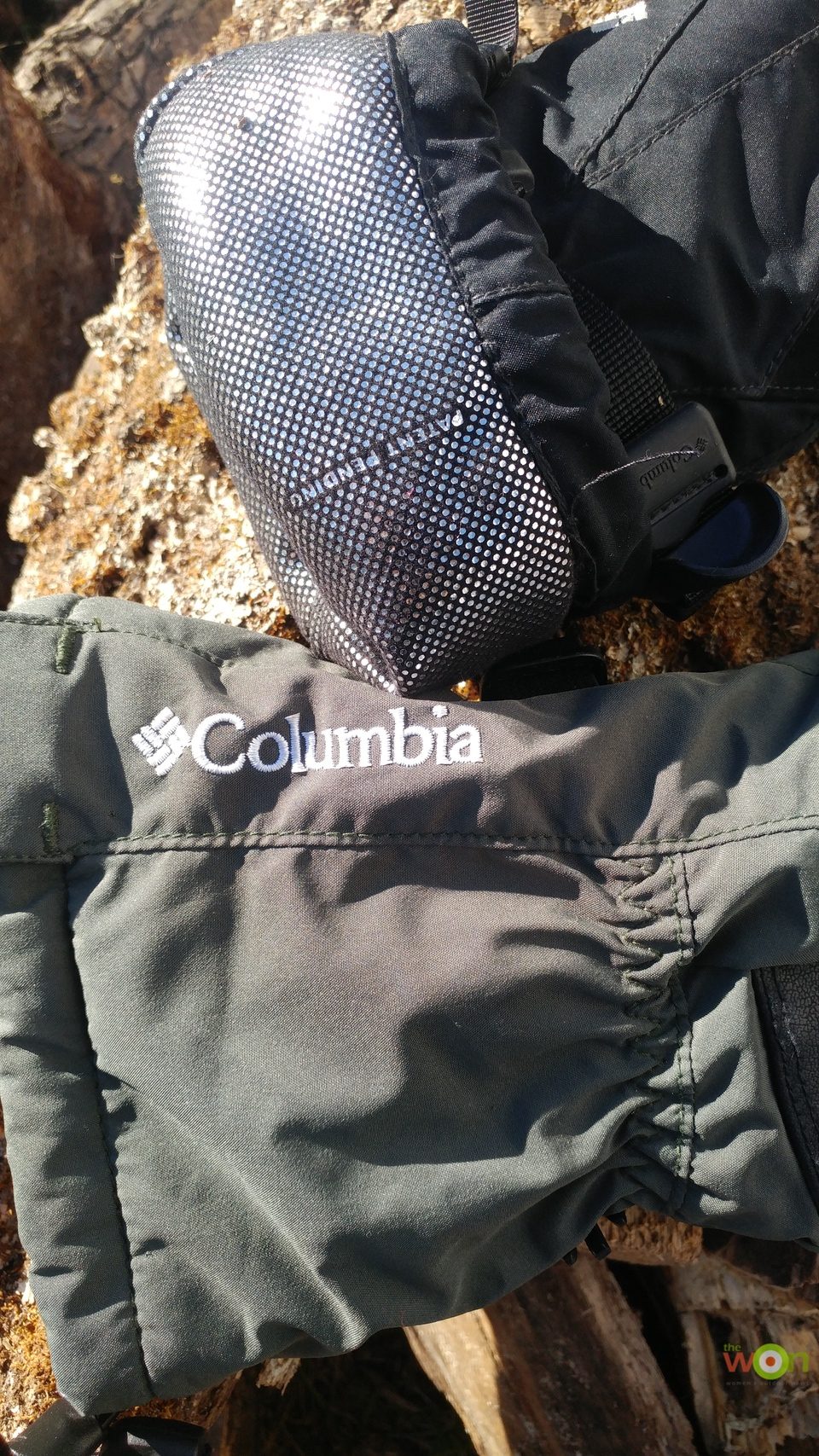 My work to start keep warm truly begins before my outer layers are added, though. I wear long underwear and wicking materials as a base layer. I might wear my CWX tights for knee support, or a pair of Hot Chillis. If I'm outside on the range or hunting in the morning at temperatures below 45, a base layer keeps me happier and more productive. For my torso, I love my Icebreaker wool shirt. It's so soft that I've worn holes in it, but it wicks moisture during hard days of teaching skiing and working my way back uphill, and standing in the cold afterward. Spyder makes a base layer with heat-retaining nanotechnology called T-Hot. Mizuno makes Breath Thermo fabric to capture escaping body vapor and generate warmth. Columbia makes Omniheat fabric, with a reflective lining to keep body heat in.
I've written about waterproof socks before; I don't care how hot it is, wet feet can make you miserable. So good footwear is important—especially socks. If I'm standing around in the cold, I want a layer of insulation between my feet and the ground. Felt-lined snowmobile boots, like Kamik boots, work well for this. And my boys like their Columbia boots with Onmiheat liners.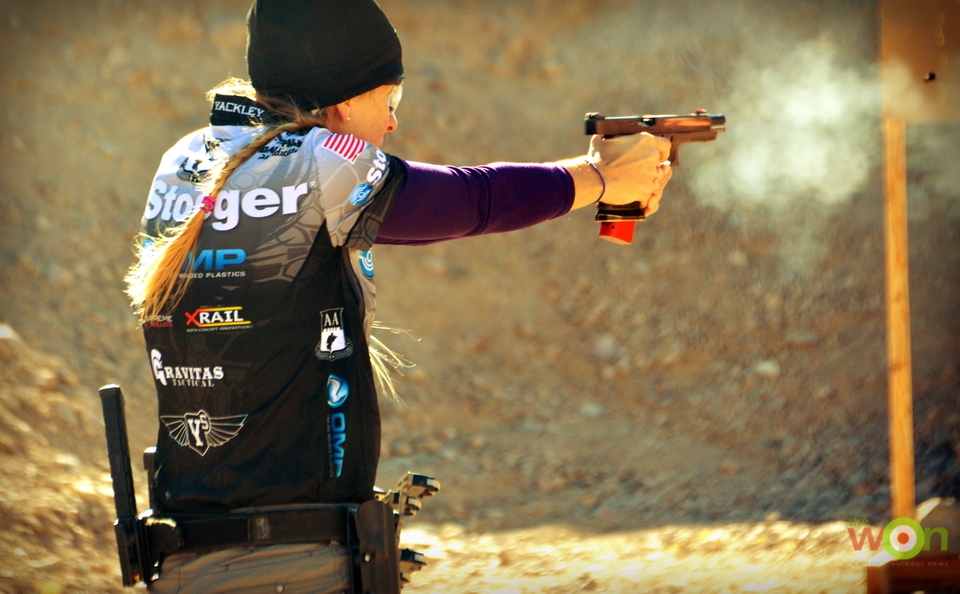 Layers & Layers of Layers
I like to dress in layers so I can take gear off. I like lighter jackets, soft materials, and things that stop the wind and seal the cracks so the cold can't get in. I have an Avalanche jacket that I really love for a layer over my shirt and under my outer jacket. It's extremely soft, and the company's description starts out with the "unrestricted mobility" that I value so much. It also has thumbholes to keep the sleeves from riding up as I don my outer jacket.
What I wear for an outer layer depends on what I'm doing that day. I might add a light down layer and a windproof shell. If it's really cold, I wear a bigger hunting jacket, like my RealTree camo coat. Ski pants or windproof pants might also be an option. That added layer traps the heat you need. My favorite shell pants are from Spyder; they stop the wind and trap the warmth under my base layer, and have plenty of ventilation zippers and pockets.
Top it All Off
The best piece of gear for the cold, though, is really the motivation to keep moving and stay warm. Working outside in colder climates doesn't have to be miserable. A lot of your comfort depends on your mindset and dressing to meet the cold—or, preferably, protecting every piece of your body and capturing your own body heat to keep yourself toasty. So be prepared, add layers, and keep moving. Get outside this winter and do something!
About Becky Yackley

Becky Yackley primarily competes in 3 Gun, USPSA, Bianchi pistol, but has competed in shooting since 1989 in disciplines from service-rifle, to NCAA Air Rifle and Smallbore, air pistol and a little bit of long range rifle. She shoots guns and cameras at competitions around the country, and writes in her fictional spare time. Her writing can be found here The WON in her column titled "Not a Soccer Mom" and sponsored by Jagemann Sporting Group, as well as Guns America and Gun World. View all posts by Becky Yackley →