Gun Review: TWAW's DI-ADEM AR-15 by LWRCI
The first time I saw the The Well Armed Woman's (TWAW) DI-ADEM AR-15 rifle made by LWRC International, I knew I had to get my hands on it. I love AR-15s! They're fun to shoot, light enough to maneuver through various courses of fire, the butt stock is adjustable to fit my long arms and I can put any type of optic I choose on it. Being curious about the touted women-specific improvements, I gladly offered to "give it a shot."
Sponsored by Liberty Safe
The engineers at LWRC spent 18 months perfecting this specific rifle to meet the needs and wants of women shooters. TWAW members and leaders from all over the United States submitted suggestions that would make the DI-ADEM the first of its kind.
The "DI" in DI-ADEM stands for direct-impingement, which means the gas is diverted through a small hole in the barrel and then pushed back through a tube to the upper receiver. This then pushes the bolt carrier to the rear, extracting and ejecting the spent casing. The spring inside the action forces it forward again, loading another round from the magazine into the chamber of the barrel.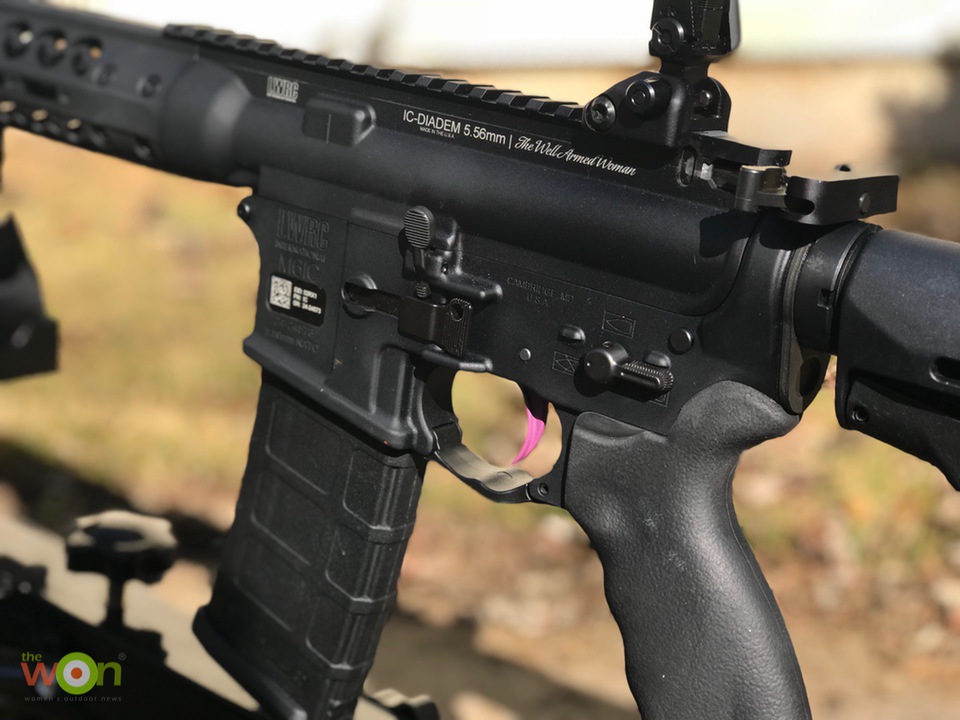 Upon receiving the gun, I noticed that the handguard appeared slimmer and more compact than one on any other AR-15 that I own. LWRCI designed the gun's decorative rail panel specifically for TWAW and I love the unique, not overly feminine, look.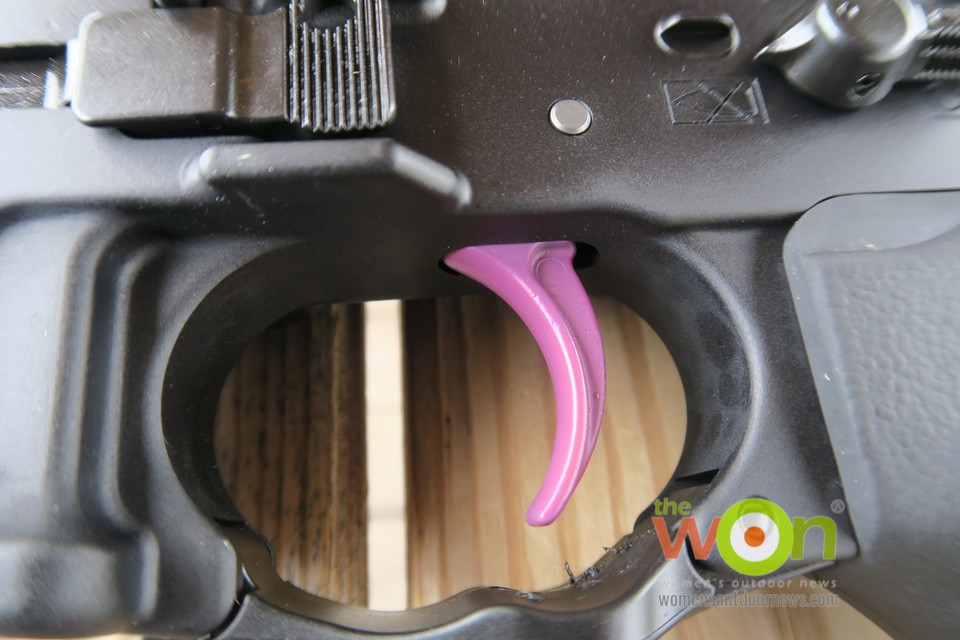 The other thing that grabbed my attention is TWAW logo and purple trigger! Since my favorite color is purple, and being a member of TWAW, this is the perfect combination for me.
As I mentioned, the trigger is cerekoted purple and has a 6-pound pull, which felt smooth and crisp each time I squeezed it. However, the purple trigger is the only pop of color on this AR. I generally prefer black firearms, pistols or rifles, and apparently, I'm not alone. The overwhelming response from ladies in the survey stated they didn't want a colorful gun and the small amount of purple is just enough to add a little something special to this gun without being too girly.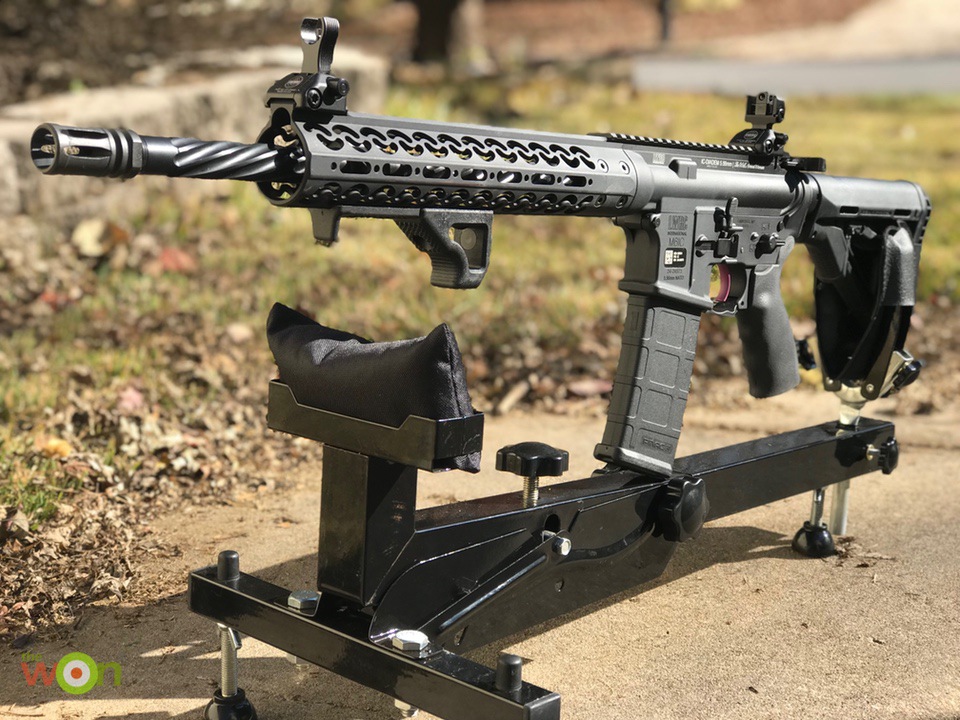 The DI-ADEM also features a Magpul Stock with reinforced buttpad. After shooting hundreds of rounds through it, my shoulder didn't hurt. Having had shoulder surgery several years ago, sometimes this is an issue that I face with rifles, but not the DI-ADEM.
The TWAW Lady DI-ADEM is chambered in 5.56 NATO, which means it can also fire .223. With its 16.1-inch barrel and weight of only 6.6 pounds, even my 12-year-old daughter can shoulder and fire this rifle. The overall length is 32-inches to 35.25 inches.
Other features include the following:
LWRCI Monoforge Upper Receiver
Proprietary LWRCI Nickel-boron coated DI Bolt Carrier Group w/integrated gas key
LWRCI Ambidextrous Charging Handle
LWRCI Cold-Hammer-Forged, NiCorr-treated, Spiral-Fluted Barrel
Fully Ambidextrous Lower Controls: Mag Release, Bolt Catch & Release, and Selector
LWRCI Skirmish Back Up Iron Front and Rear Sights
LWRCI Advanced Trigger Guard
H2 Buffer | Mil-Spec 6-Position Buffer Tube and Spring
LWRCI Angeled Ergonomic Foregrip w/QD Sling mounting points
LWRCI RailPanels and hand stop
To test accuracy, I set up my targets at 100 yards using a bench rest. I fired 5 groups of 3, using 4 types of ammunition: Barnes Range AR 5.56 52gr, Hornady .223 REM V-Max 55gr, Aguila FMJ 5.56 62gr, and Hornady American Gunner .223 REM Hollow Point 55gr.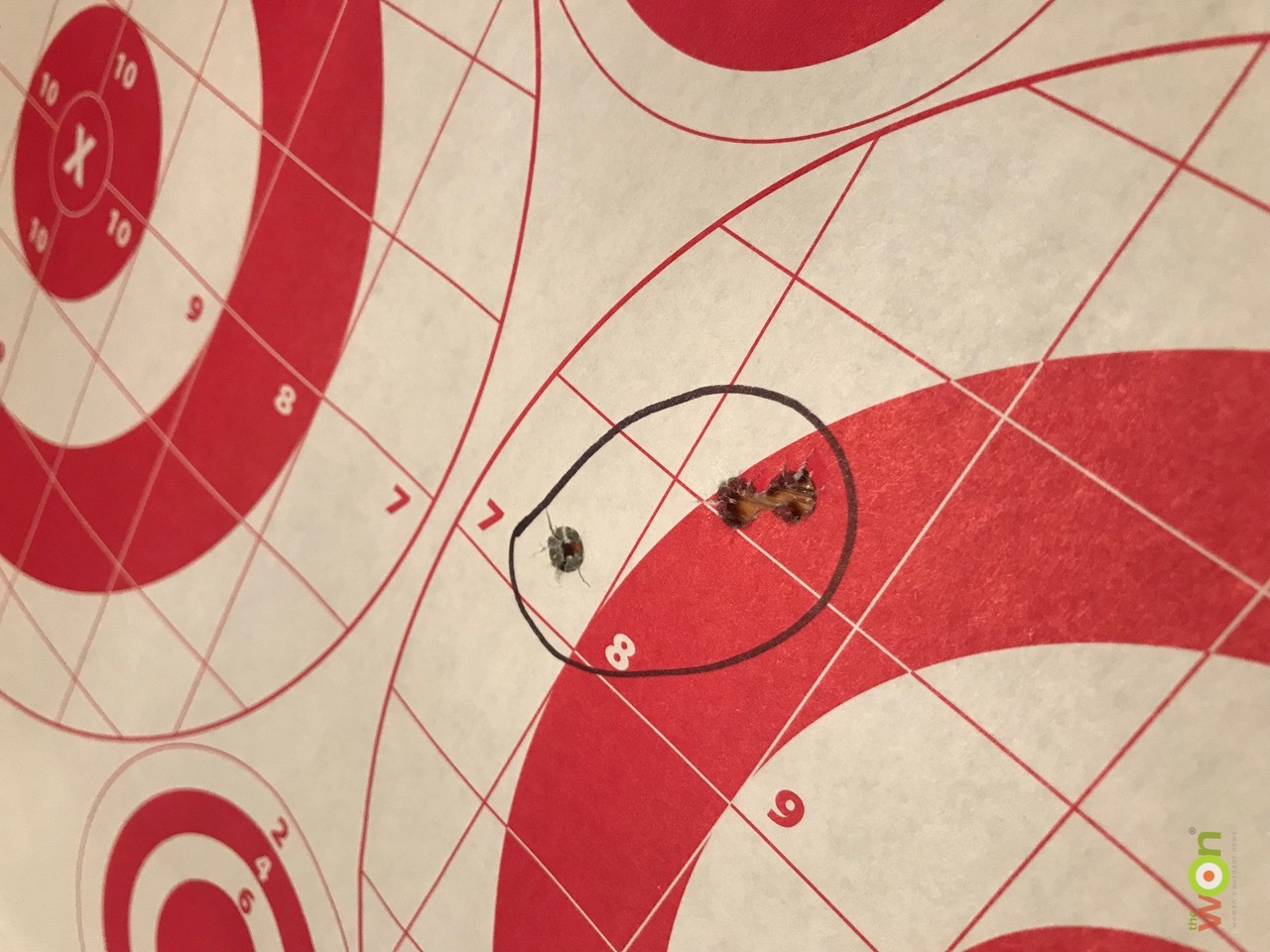 Using iron sights at this distance made it difficult, and imagine my surprise to see that my groups fell much better than I expected. Here are the results of the accuracy tests:
Barnes Range AR: Smallest group – 1.33; largest group – 3.11; Average – 2.06
Hornady REM V-Max: Smallest group – 1.19; largest group – 4.16; Average – 2.62
Aguila: Smallest group – 2.08; largest group – 2.69; Average – 2.39
Hornady American Gunner: Smallest group – 1.01; largest group – 2.08; Average – 1.63
I also shot a combination of the various types of ammunition, about 300 total, just for fun. Throughout the testing and additional 300 rounds, the rifle functioned flawlessly with all of the ammunition used. Note: This rifle had been over at Babbs' place, and used for a review for a major gun magazine, so it had been thoroughly broken in, with at least 1,000 rounds through it.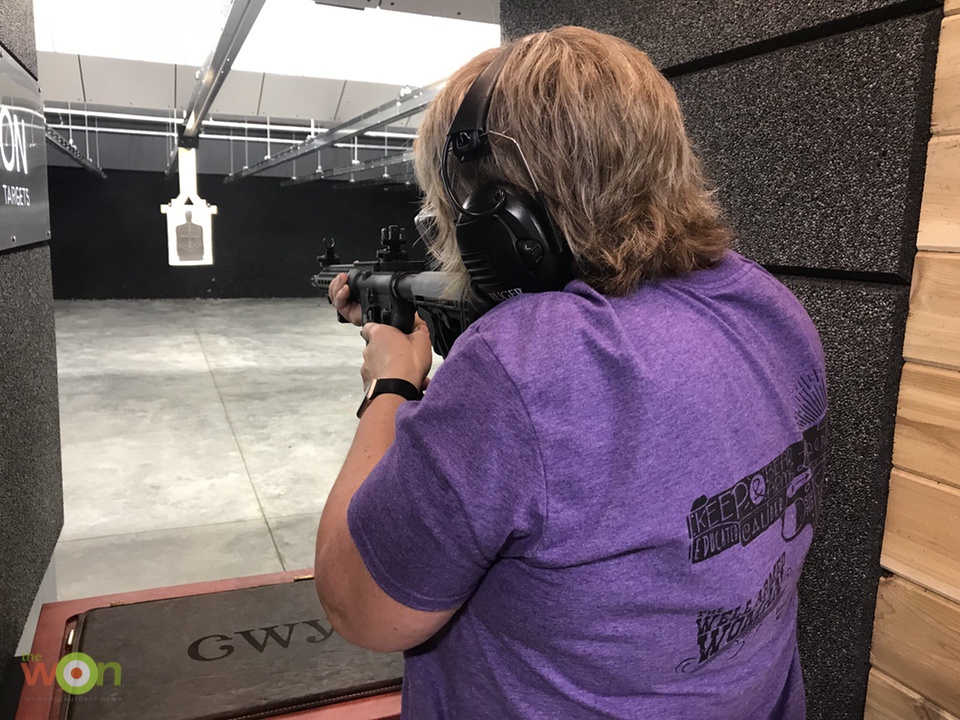 Several members of our local TWAW Chapter also had a chance to shoot the DI-ADEM at our recent meeting. Many had never fired an AR-15 and found that it felt easier to shoot than they anticipated. One member said that she thought it would be a similar feeling to shooting her shotgun, but was pleasantly surprised that it had less recoil and was much lighter to hold. Several others said that they liked the adjustable stock, allowing the perfect fit for them. All agreed that the TWAW logo, purple trigger and slim grip appealed to them. Overall, they enjoyed getting a chance to try it out.
One last perk to purchasing this rifle is that LWRC donates a portion of every rifle sold back to The Well Armed Woman Shooting Chapters. Not only did LWRC take the advice of women for this design, they continue to give back to further grow and train women shooters. Thank you, LWRC!
MSRP: $1899, and $1499 to TWAW chapter members.
You can find out more about the TWAW DI-ADEM here.
About Stacy Bright

Freelance writer Stacy Bright holds instructor certifications from the NRA in Pistol & Rifle, as well as being an Range Safety Officer and Refuse to be a Victim instructor. In addition to her NRA credentials, she also is a Missouri CCW instructor and teaches various other home and personal defense courses. "In a field dominated by men, I feel I bring a unique perspective to firearms and training, especially to women. I'm passionate about educating, empowering and developing confidence in those I train. In November of 2014, I started the Southwest Missouri chapter of The Well Armed Woman," said Stacy. Stacy lives in southwest Missouri, and has been married for 20 years. Visit TWAW Facebook page: The Well Armed Woman-Springfield, MO Chapter. View all posts by Stacy Bright →