HidingHilda Visits the Stan Jones Mallard Lodge
I feel as if I need to stand up in front of a group of purse addicts and say, "My name is Michelle Cerino and I'm addicted to concealed carry purses." I blame Hiding Hilda for this addiction. I'm just loving the HidingHilda quilted fabric CCW bags and love taking them everywhere … which brings me to my latest trip — duck and pheasant hunting at the Stan Jones Mallard Lodge, Arkansas, as a guest of Remington Outdoor Company.
On this trip, I carried the HidingHilda 3 Zip Messenger in brown and green [MSRP: $89.99]. I love the green piping, as it creates quite a unique contrast with the brown-quilted fabric. As with their other purses I've carried, it's perfect for left- or right-handed draw. The double zipper allows me to set up the opening where ever I want, and it even accommodates a top draw.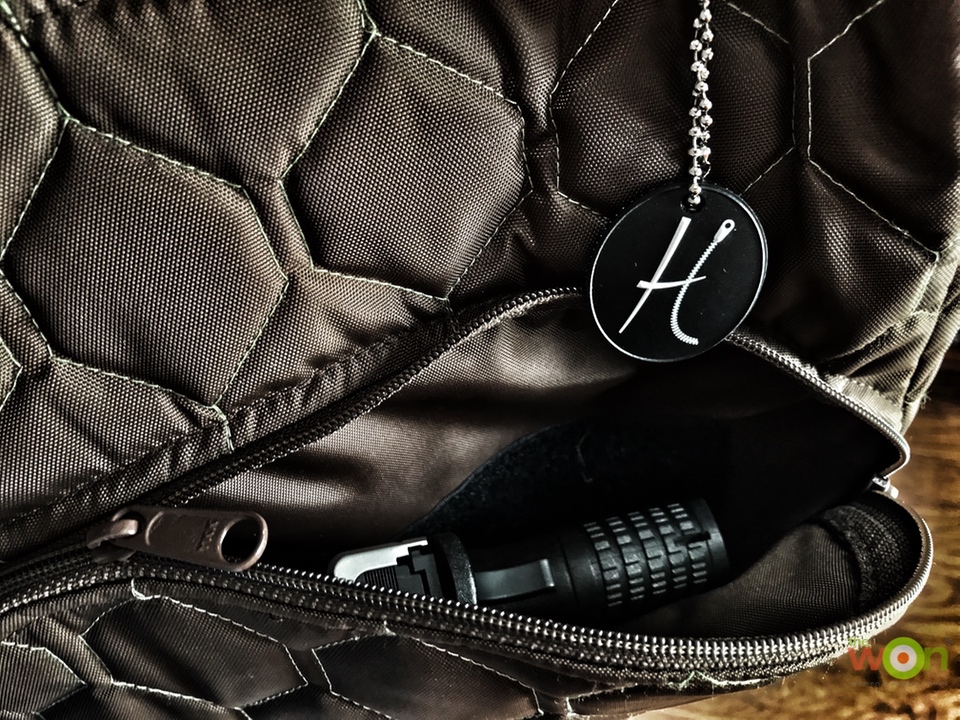 When I received an email from Remington asking if I wanted to go on a duck hunt in Arkansas my immediate response was "Yes!" … even though the hunt took place right before the Christmas holiday. Then I did a quick online search to find out more about the Stan Jones Mallard Lodge in Alicia, Arkansas.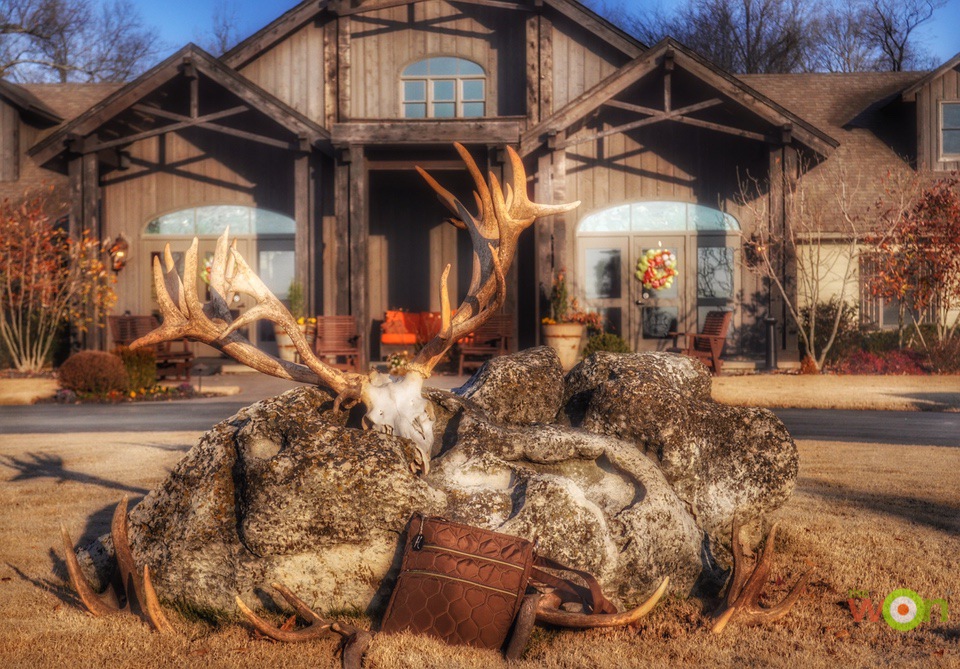 The Stan Jones Mallard Lodge isn't your run-of-the-mill rustic hunting outfit. I consider it more of a resort with all the amenities, including fine dining, a full workout facility, game room and a HUGE hot tub.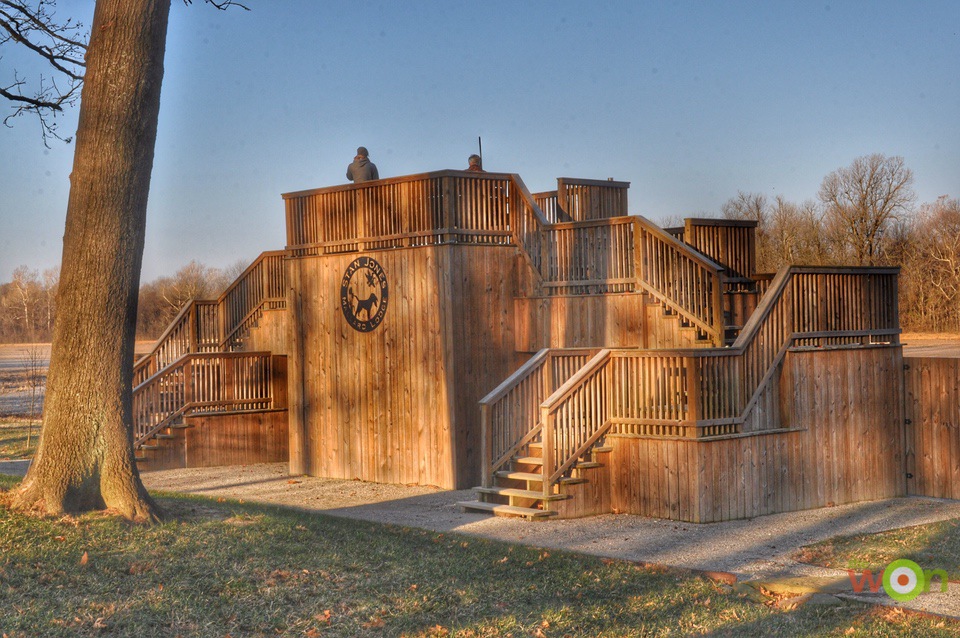 For those who want to get in a little practice before heading out to the hunt, the lodge offers 5-stand and a first-class skeet range.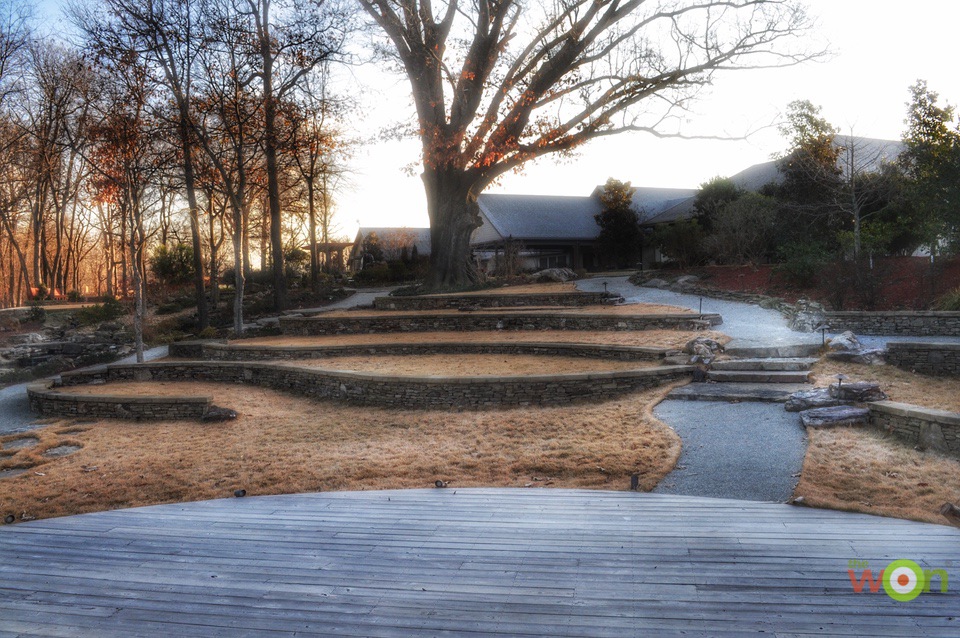 When you step out back of the main building, you realize this isn't just a hunting lodge. The tiered yard, water features and rock walls make it the perfect place for corporate events and weddings.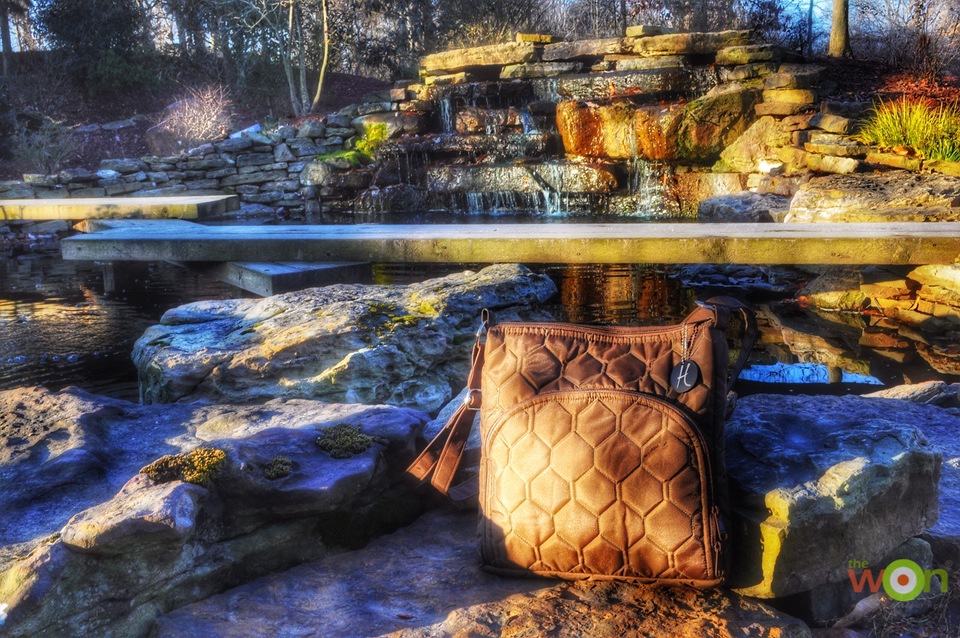 How beautiful is this waterfall? If you ask me, my HidingHilda purse looks quite stunning in the morning light.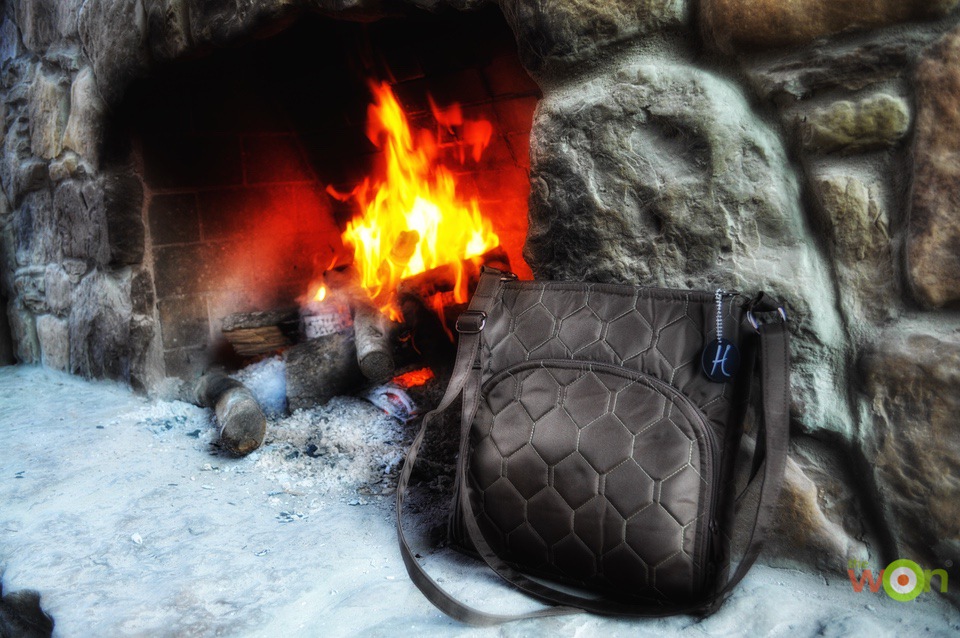 After a long day of hunting, the outdoor fireplace is a welcoming feature.
Did I really need a concealed carry purse at the Stan Jones Mallard Lodge … no. However, if I'd traveled by car, I surely would want my HidingHilda purse right next to me … just in case.
See our reviews of other HidingHilda purses here.
Find out more about Stan Jones Mallard Lodge here.
About Michelle Cerino

Michelle Cerino, aka Princess Gunslinger, entered the firearms industry in 2011 when Cerino Training Group was established. She immediately began competing in both 3-Gun and NRA Action Pistol, becoming a sponsored shooter. Michelle is currently a columnist and Managing Editor of Women's Outdoor News, as well as Event-Staff for CZ-USA Field Sports. She also manages social media for Vera Koo and GTM Original. Michelle encourages others to step out of the comforts of home and explore. View all posts by Michelle Cerino →