Me and SHOT Show
January is sort of a relaxing month for me. The holidays are over and it's my time to take a little break from shooting. Unless I'm heading to the gym or school, I can just hang out in sweats and bake cookies. Yep, January is pretty calm around my house … until it comes time for the SHOT Show.
Cheyenne is sponsored by Volquartsen Firearms
January is the month of the big show, the huge event. Seriously, it's huge. You may have heard of it, SHOT Show – which stands for Shooting, Hunting & Outdoor Trade Show, sponsored by the National Shooting Sports Foundation. This year, it will be held from Jan. 23 to 26 at the Sands Expo Center in Las Vegas.
SHOT Show is the event where most of the gun industry attends to show off its newest guns, or other products associated with hunting and shooting (military and law enforcement, too) to buyers from all over the world. Last year was my first time to attend the show and I can honestly say that I was overwhelmed. To give you an idea of how big it is, I walked nearly 30 miles in 4 days inside the convention hall. It's a multi-floor mix of the coolest, craziest and newest shooting gear that you'll ever see. They estimate that more than 80,000 people attended the show and I would tend to agree with that assessment. It's huge!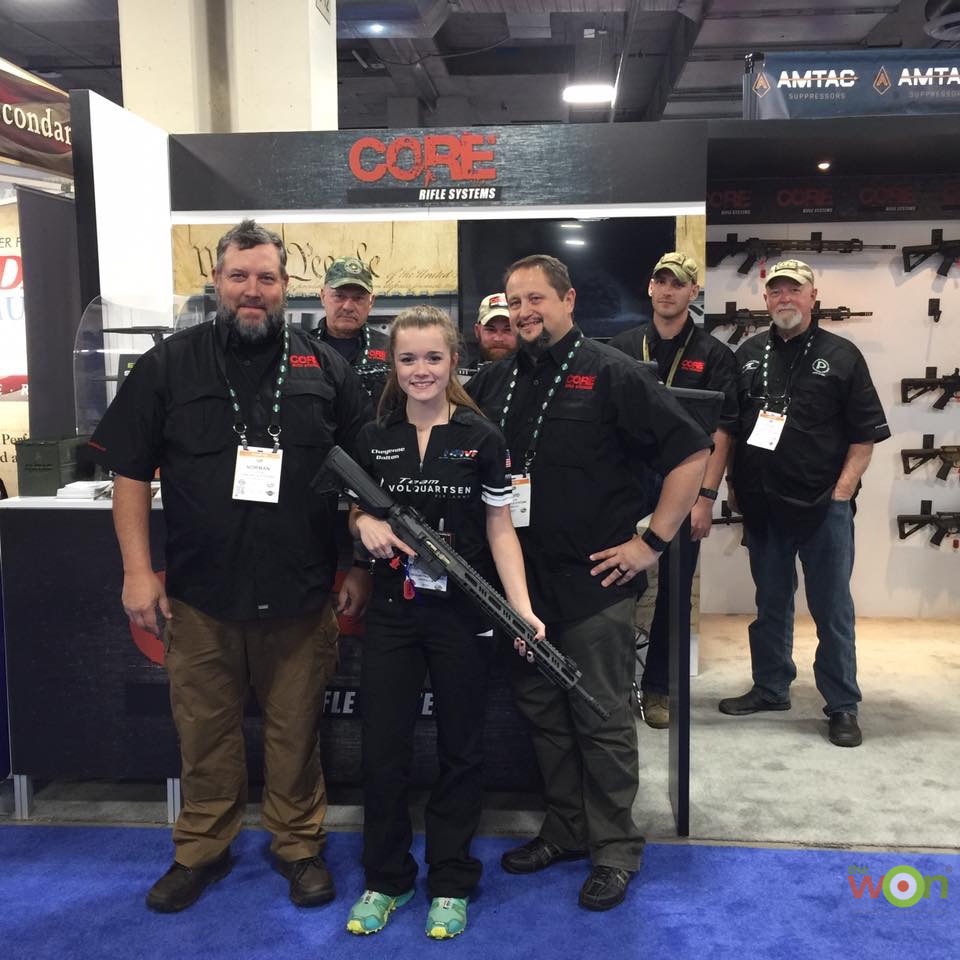 SHOT Show isn't open to the general public, so it takes certain credentials to gain entrance. Many companies both buy and/or sell an entire year's worth of equipment at the show. It's a place to do business, but a lot of fun happens, too. Some companies bring celebrities to their booths to attract more customers and to see their products. Booth babes are everywhere, too, but I'll skip that. I was amazed at how many of the "celebrities" that are there are just normal people that love guns as much as I do.
I attend the show with Volquartsen Firearms and spend most of my time in their booth visiting with customers and answering questions. You'll see a lot of sponsored shooters working at booths; it's just a fun part of the job! SHOT Show isn't really a place to look for sponsors and is generally frowned upon. Businesses are there to sell product, not talk to you about free stuff. Some companies may ask to set up a time to meet and that is always a good thing.
Meeting fans and taking pictures is a fun part of the show, too. It's always humbling to meet people that enjoy watching what I do.
Since I'm only 17, I don't participate in a lot of the after-hours activities that happen. That's OK though. I'm usually worn out by the end of the day. This year I'm hoping to take in some of the sights on the strip, but I'll probably be too sleepy again!
A downside to being in a building full of people from all over the world is … the SHOT Show crud! Yep, it's the worst thing ever and it seems there's no way to avoid it. My dad and I start taking 6 different vitamins and essential oils in mid-December just to try and avoid the crud, but it's a gamble.
If you're going this year, here is a short list of things I take to make my visit more comfortable.
1. Good walking shoes. (Remember, I walked 30 miles last year.)
2. A good, small backpack.
3. Snacks. Water and food is expensive on the show floor, and I'm a cheapskate.
4. Vitamin C, Airborne, Emergen-C. Obvious reasons.
5. Germ-X. Heck, a biohazard suit would be best!
6. The SHOT Show app. It'll help you navigate more easily and save you steps too.
7. A good attitude. It's crowded in there. Stay calm and have fun.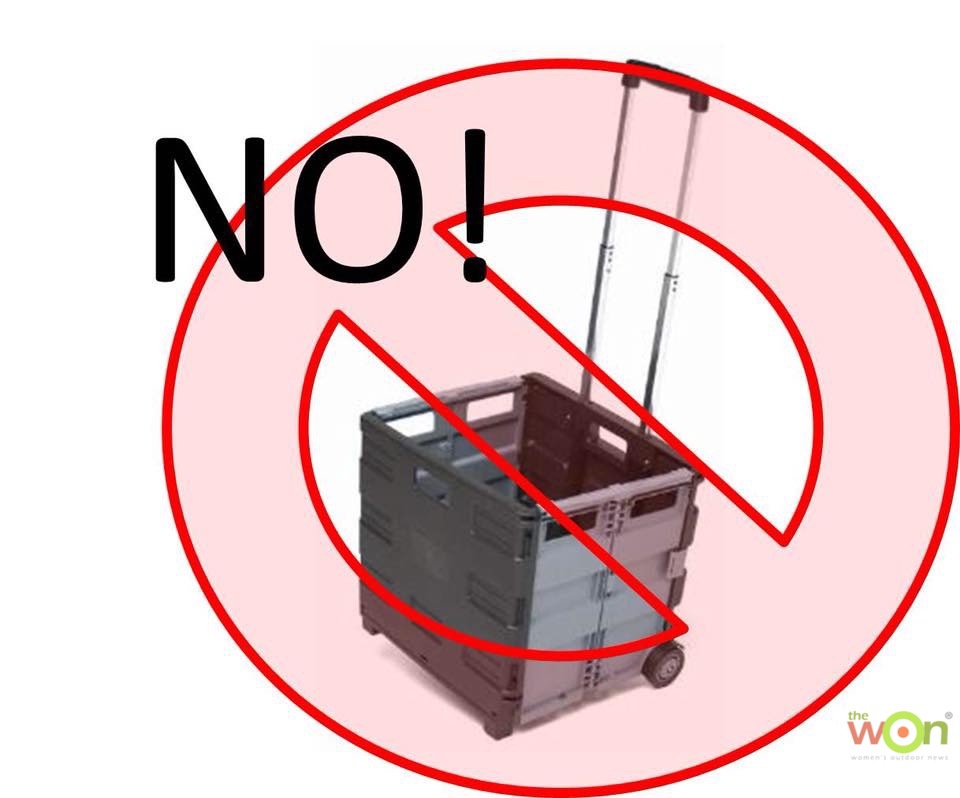 Cheyenne's short list of don'ts at SHOT Show
1. Don't bring one of those rolling milk crate thingies. People will mock you and give you disgusted looks.
2. Bad attitude. Leave it in the hotel room.
3. Don't come to a complete stop in the middle of an aisle. You'll cause a traffic jam all the way to Henderson. Please move to the side and then come to a complete stop, just like the freeway.
4. If you're looking for sponsors, wait until the end of the day. Better yet, don't do it at all. Just a friendly reminder.
I'll be at the Volquartsen Firearms Booth (#11229) most of the time, so stop by and say hi! I'll also be at a very special "Women of the Gun" event on Wednesday, Jan. 24, at 4 p.m. at the Project ChildSafe booth, along with TeamWON members and other influential women in the gun industry.
In conclusion, have fun and enjoy the show. Just take it easy and meet lots of new people. Don't forget the hand sanitizer!
About Cheyenne Dalton

Cheyenne Dalton is an up-and-coming junior competition in 3-gun, USPSA, and Rimfire challenge. She writes a column about her shooting experiences, sponsored by Voquartsen Firearms. She's been competing for 4 years and has won state titles, along with the Limited Ladies Rimfire World championship 2 times (2014 & 2016). When she's not at the range, she is traveling with her Bluegrass band, "That Dalton Gang," where she plays mandolin and violin, along with singing lead vocals. Her future plans include lots of shooting and continuing her education with a focus on being a pharmacist. She lives on a family farm in Missouri. View all posts by Cheyenne Dalton →