The Survival Mom: Prepper To Prepper, What Is In Your Everyday Carry?
Most of us carry around some sort of bag on a regular basis. It could range from a diaper bag, purse, gym bag, briefcase or backpack. Do you have items in there that could help if an unexpected emergency happened?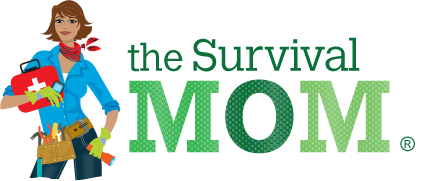 The Survival Mom readers were asked what their everyday carry items are? Along with their lists, some included what they keep in their car that can also be used in an emergency. Beyond the gum wrappers, old receipts and change, consider what you could add to your EDC.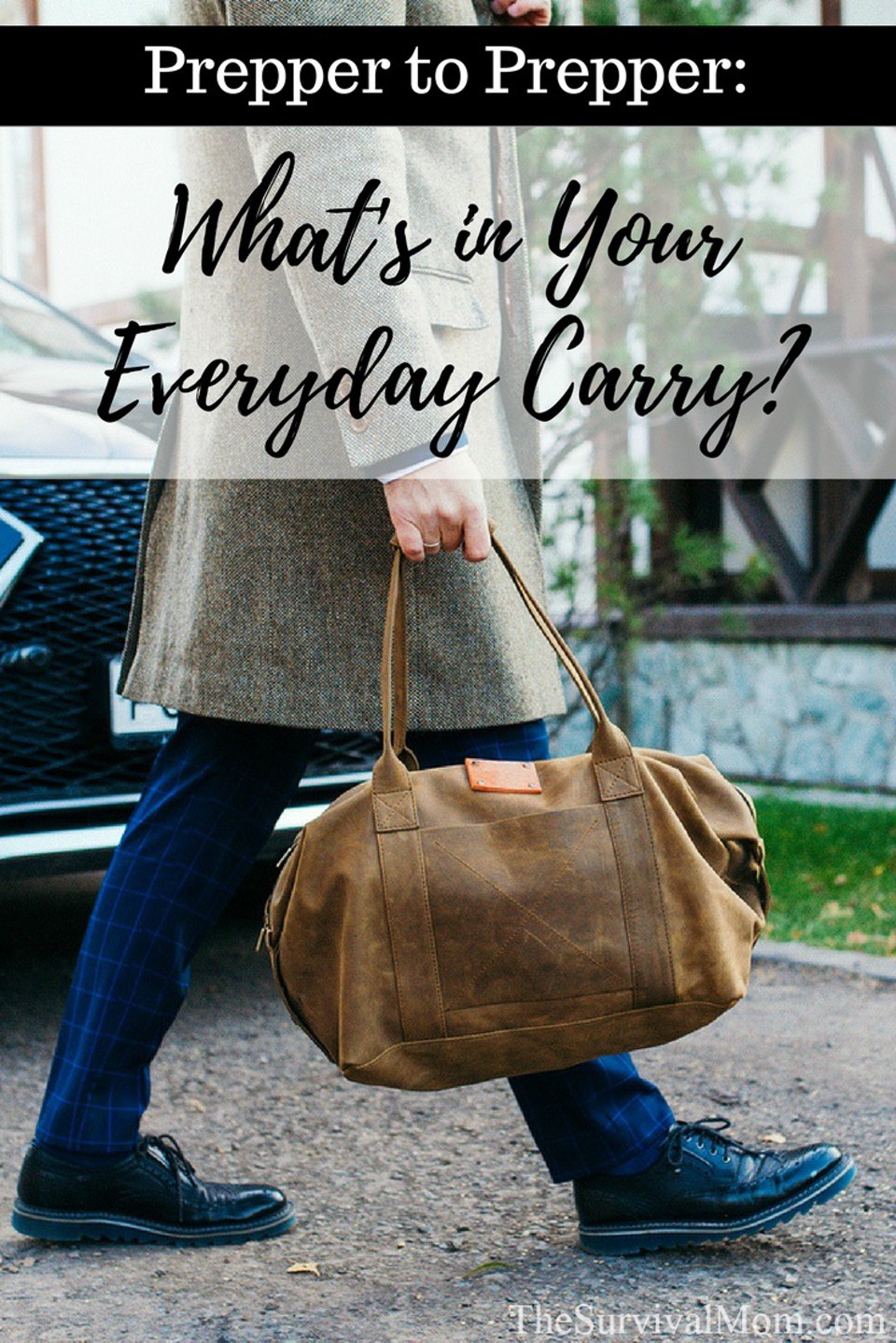 From Amy:
I made a purse emergency kit out of a large size prescription bottle. It contains a lighter, matches, needles, thread, safety pins, bandages, cotton, fish hooks and fishing wire. I also included foil, lip balm, flashlight, super glue, gum, candy, q-tips, hair pins, rubber bands, essential oil, alcohol wipes, duct tape and a multi-tool. For medicine, I added Advil, Immodium, Benadryl, and DayQuil to be kept in my car. I have an emergency backpack with food, water, bigger first aid kit, gloves, Mylar blankets, poncho, etc.
From Katie:
I've had to lighten my purse since spinal surgery. I used to have a swiss army knife/implement, lighter, pepper spray, revolver when I went out of town. Also a flashlight, hard candy, Tylenol, and tampons. My truck has supplies of napkins, duct tape, couple metal clothes hangers, bailing twine, WD40, multitool, hammer, pliers, wire cutters, screwdriver, tire iron, a blanket and trash bags.
Lisa added:
In addition to the "normal" things a girl carries, I also have a small olive wood "finger" rosary. In times of great stress, saying the rosary helps me stay calm & focus on what needs to be done.
From Nancy:
Honestly, I carry a bunch of stuff in my purse every day, but what I've actually used the most is the band-aids, ibuprofen, scissors and Burt's Bees lip balm. We use that on all kinds of first aid situations. Haven't used my LifeStraw yet, but it's there!
From Jacqueline:
In my little backpack/purse I carry a tiny flashlight, a military can opener, whistle, pepper spray, multi-tool, portable toilet (lets you pee standing up), baby wipes and hand sanitizer.
Continue reading, "Prepper To Prepper: What Is In Your Everyday Carry?" here and be sure to follow, "The Survival Mom" blog.
About The WON

The Women's Outdoor News, aka The WON, features news, reviews and stories about women who are shooting, hunting, fishing and actively engaging in outdoor adventure. This publication is for women, by women. View all posts by The WON →