Dreamy Dates in National Parks
When you're trying to pull out all the stops for your special someone, no romantic gesture is too small. Spice things up and remind your significant other that they're your favorite adventure companion by making new memories in national parks. Whether you choose to take a day trip to a park nearby, or plan a long getaway to a romantic destination, commit to cherishing your time together in America's national treasures. These dreamy date ideas will earn you the permanent title of Master of Wooing.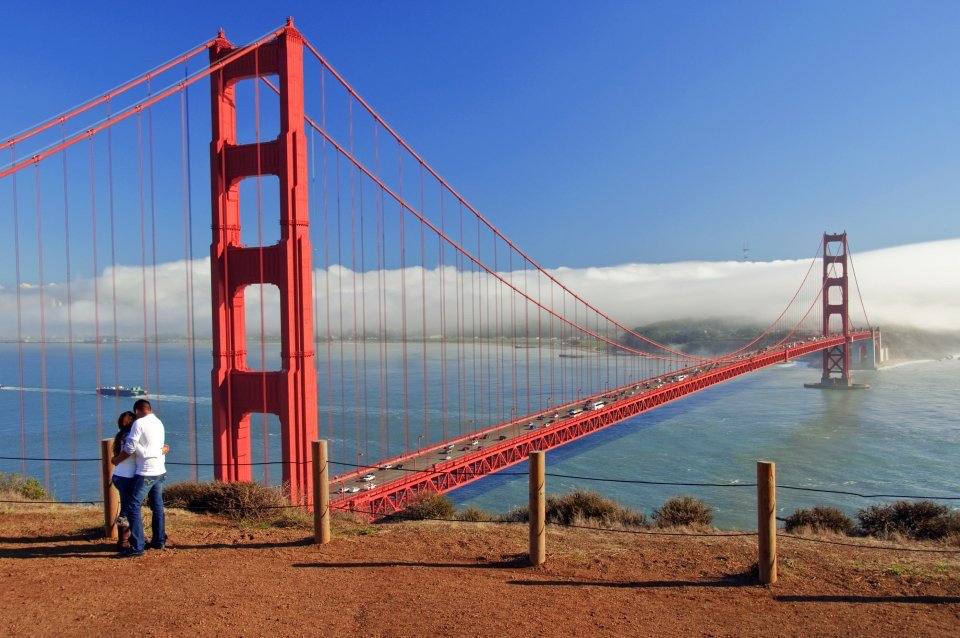 California's Golden Gate National Recreation Area is for the couple that likes to remind all their friends how much they love exploring together via social media. The pics are amazing, the site's not far from the city, and the picnicking options are endless. It's also perfect for history nerds and nature lovers who don't want to spend hours in the car getting to their destination.
This is one of the world's largest urban parks (spanning more than 75,000 acres) and is perfect for pictures or romantic picnics (read: a baguette and some brie) by the bay. A historic stroll down Lovers' Lane in the Presidio will have you walking through eucalyptus leaves and over a footbridge built in 1885. Giant trees dwarf you and your companion and provide a pleasant opportunity to grasp each other's sweaty, errr we mean sweet, palms.
Less traditional plans for your date may include a trip to Alcatraz Island, once a scary prison, but also the home of many Western Gulls – a bird species that shows no signs of commitment issues. These gulls choose a mate for life. See the birds up close and tour the infamous penitentiary that was off-limits to the public for so long.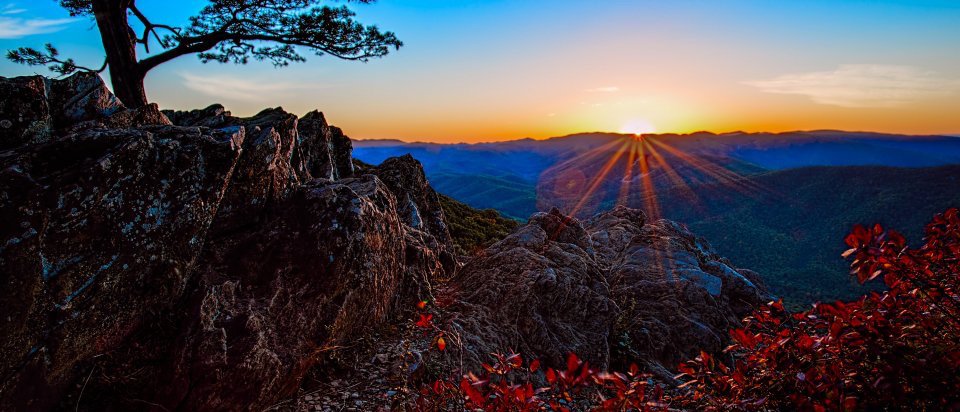 Majestic, rustic, romantic. Virginia's Shenandoah National Park is for the low maintenance couple that doesn't even bother listing their relationship status on Facebook. The ones who enjoy lacing up their boots and exploring beside one another. It's also perfect for those living on the east coast and desiring a peaceful drive away from the city bustle.
No matter where you're coming from, you'll love cruising together along Skyline Drive – 105 miles of road lined with all of nature's beauty. The speed limit is 35 mph, but your heart will be racing, sitting next to your loved one as you take in the views of the Blue Ridge Mountains. This park is filled with deer, bears, and songbirds to name just a few of the many fauna that inhabit the area.
Take the time to tour Rapidan Camp, the summer retreat of Present Herbert Hoover and his wife Lou. They'd retreat from D.C.'s hectic pace to this peaceful escape, often bringing friends and guests along for company. Otherwise, hike Old Rag Mountain together and feel a sense of bonding, having conquered the 3.5 mile (one way) hike together. Once you've reached the top, celebrate conquering the mountain with a smooch and then enjoy the panorama view around you.
Find out more romantic getaways for shameless park lovers in our National Parks here.
About The WON

The Women's Outdoor News, aka The WON, features news, reviews and stories about women who are shooting, hunting, fishing and actively engaging in outdoor adventure. This publication is for women, by women. View all posts by The WON →