Keep Your Jeep Secured On and Off Road
Whether we're running errands in town or rolling through dirt off road, we keep a lot of stuff in our Jeep. I'm always prepared, whether it's extra food, first aid kit, extra leashes and water bowls for the dogs and extra items for our child; our Jeep is like a second home.
Rogue Preparedness is sponsored by Extreme Terrain
We spend a lot of time in our Jeep, so it only makes sense that we would want to protect what's inside of it. Of course, we always lock our doors and it's convenient that our center console and glove box both lock.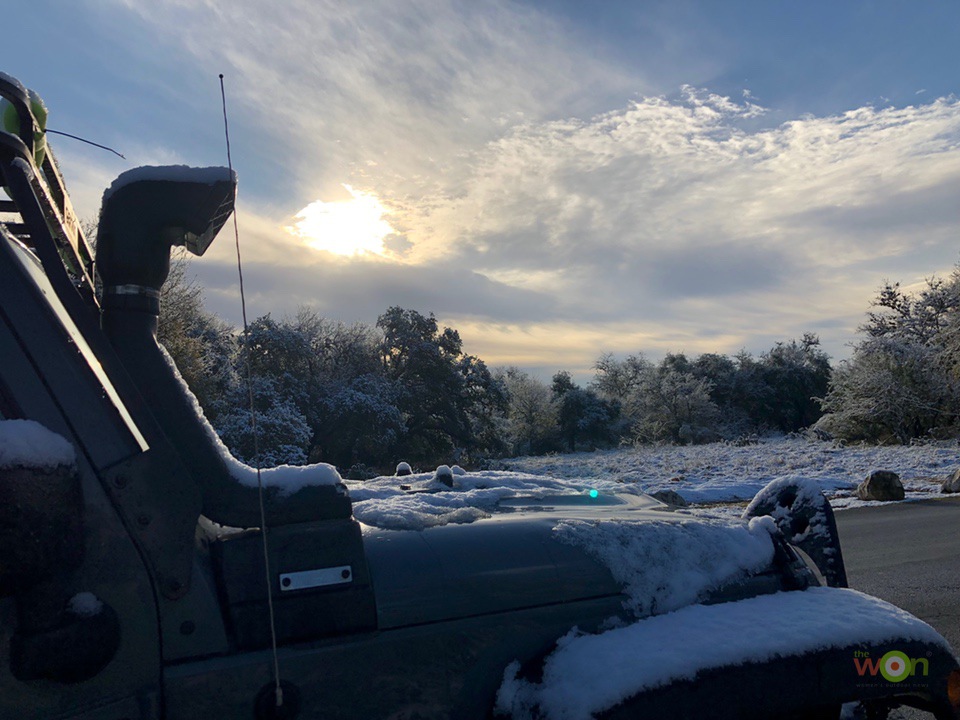 However, the glove box and center console simply aren't enough to protect certain items. Not only that, but there also are certain exterior items that we also need to think about protecting.
As a concealed carry holder, I carry every single time I leave the house. However, there are certain places, such as the post office, where I cannot take my gun inside. So what do I do with it while I make a run inside? In Texas, I can continue to carry it in my vehicle because my vehicle is considered part of my domicile. So I can leave it in my vehicle, but locking it in the glove box or center console simply isn't secure enough.
Before you proceed onto the pictures, please be warned that our Jeep is used, we have 2 dogs and it gets dirty! We clean it the best we can as often as we can, but we offroad quite a bit and coarse dog hair is difficult to get out!
Tuffy Concealed Carry Drawer
The Tuffy Concealed Carry Drawer is the solution for properly storing my firearm when not on my person.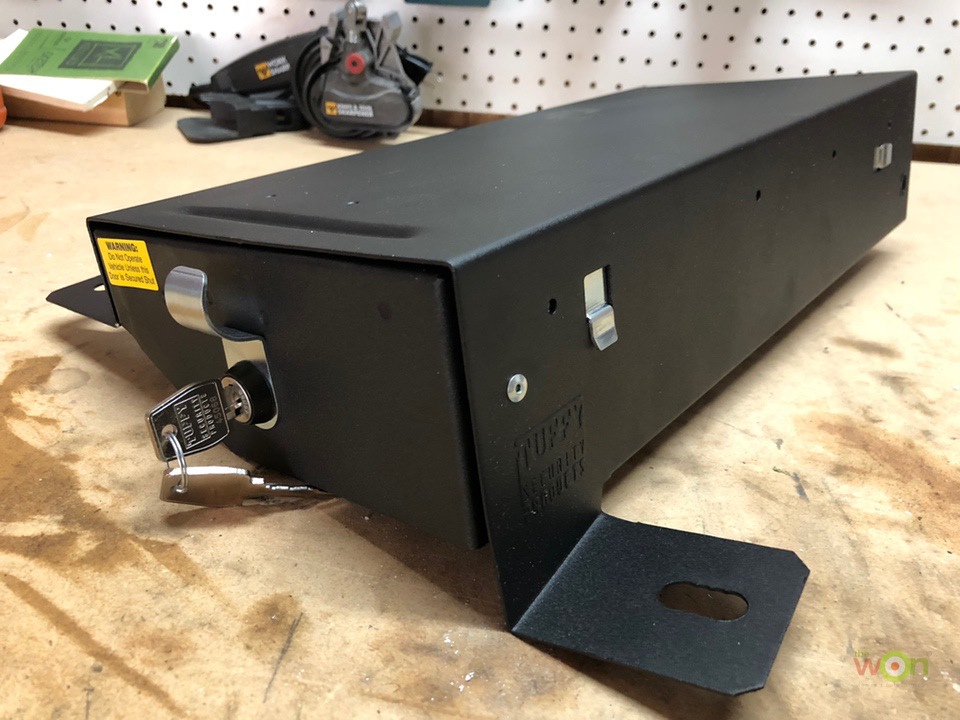 It was extremely easy to install; however, it did take some muscle! The 2 front-seat bolts are removed, the drawer is secured under the seat and then the bolts are screwed back in. The seat bolts are really screwed in there tightly so you will have to put some muscle into it, but if I can do it, you can do it!
The drawer is rather long, which is great. However, if you choose to keep a firearm in the box, to keep it from moving around too much while the vehicle is in motion, I would suggest putting a towel, foam or something else in the back of the drawer so that your firearm doesn't slide all the way back and it's easier to access if needed.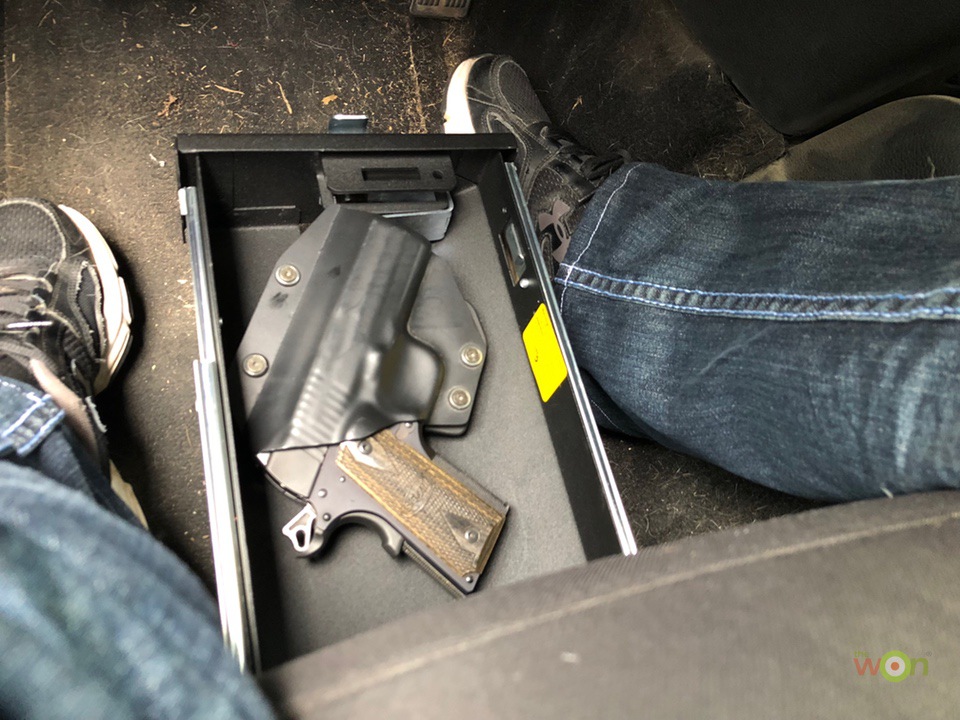 Personally, I wouldn't use this as a quick draw option for concealed carry. I'm a short person and have the seat pulled up pretty close, so getting to the drawer requires me to push the seat back then unlock, bend down and grab firearm. With practice, I'm sure I could get real good and fast.
The Tuffy Concealed Carry Drawer isn't just good for storing your firearm, it's also useful for storing other valuable items. It is a nice big drawer that is easily concealed under your seat. It's quite convenient to have available for whatever we want!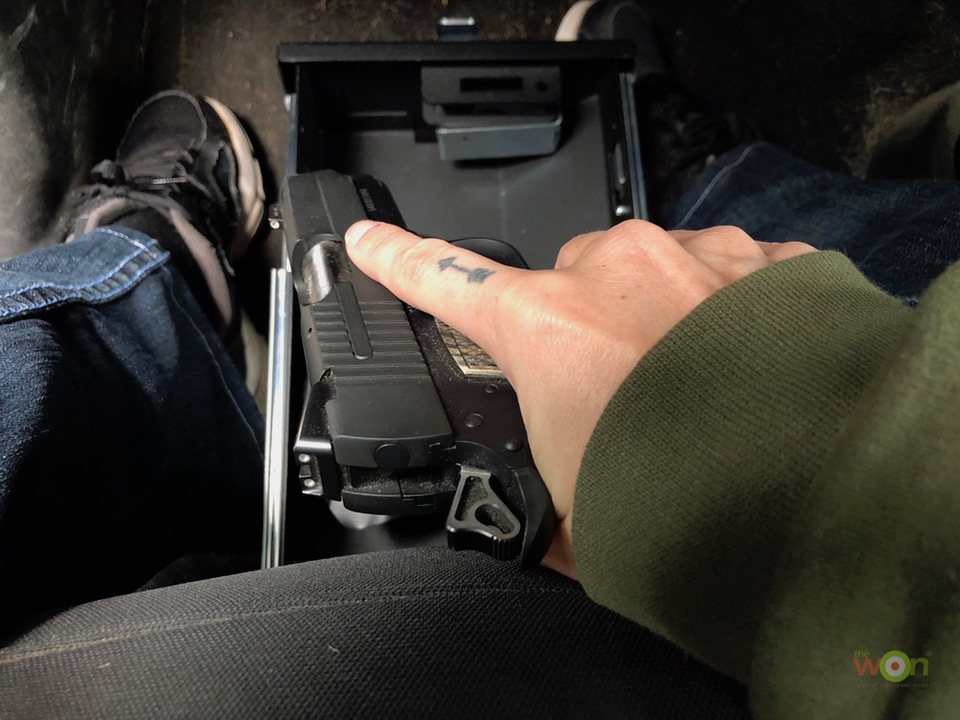 I'm impressed with the overall easy installation and the usefulness of it.
MSRP of the Tuffy Wrangler Concealed Carry Drawer is $121.
Now that the interior is secured, we need to think about the exterior.
Hood Lock
Did you know that people steal the batteries out of Jeeps? We have a fairly expensive battery in our Jeep and we certainly wouldn't want to come back to the Jeep one day and be without a battery. No battery, no go.
The best way to solve this issue is with a Hood Lock.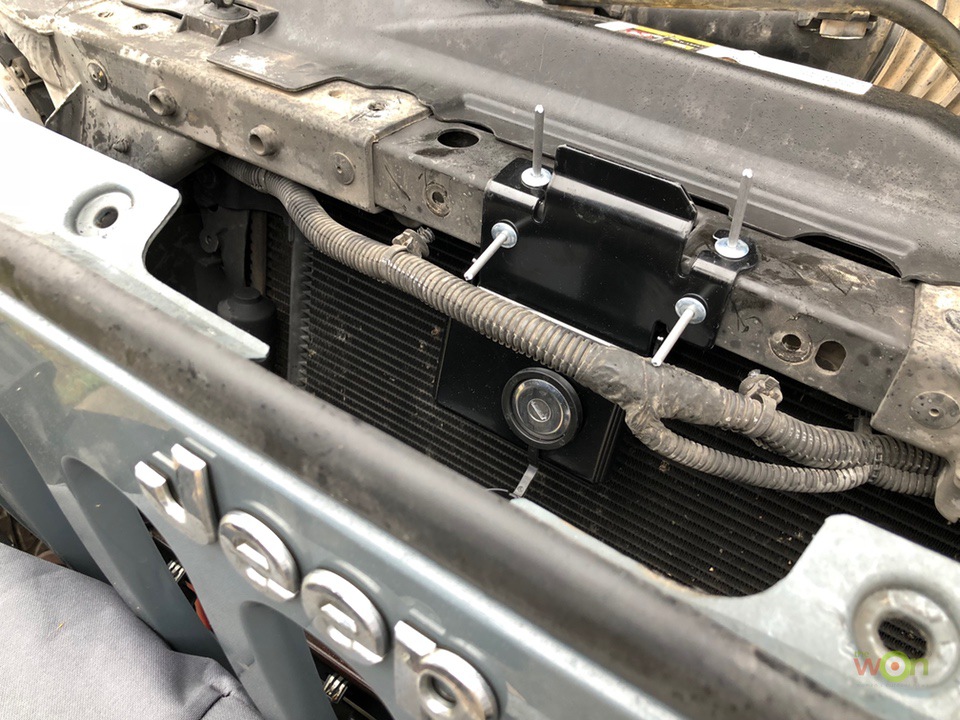 The Hood Lock is a lot easier to install than I had originally imagined, however, it does require a specialized item that we couldn't find anywhere in stores. We had to order it off of Amazon. The special item is the ¼-inch rivet gun. It's a lot larger than standard, hand-held rivet guns that you can find anywhere, so keep that in mind.
As mentioned before, I'm short, so I had to get up on our bumper in order to effectively use the rivet gun. However, it was extremely easy to use, though I definitely had to engage those muscles!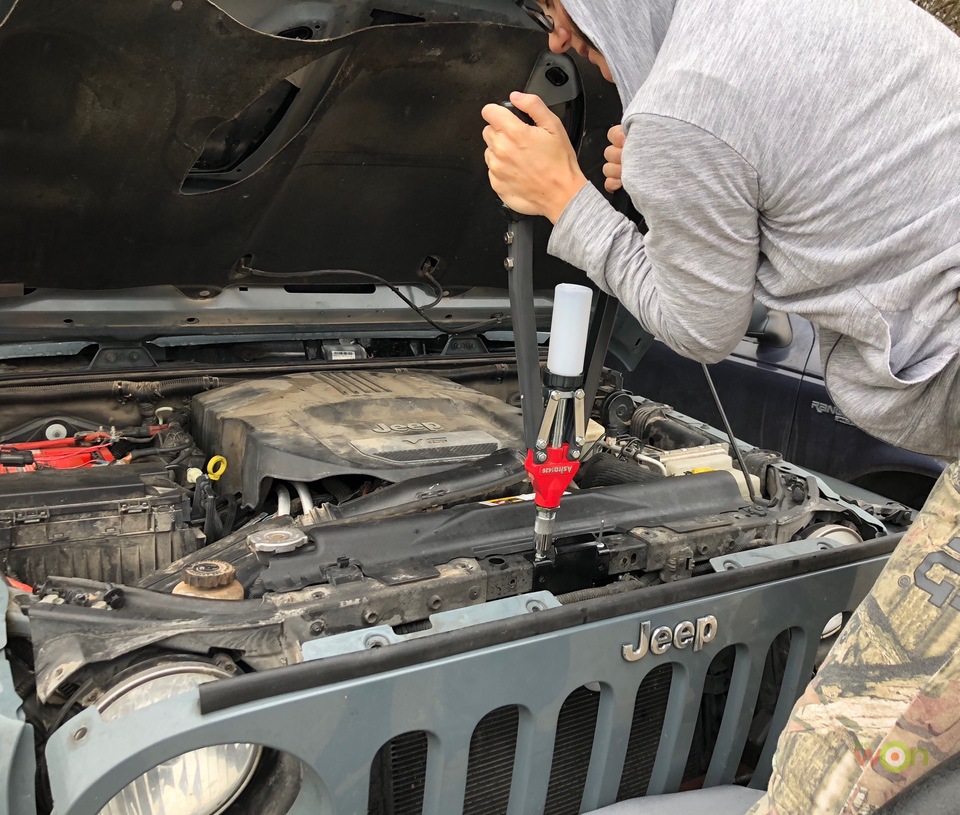 The Hood Lock uses your specific Jeep key to lock and unlock, so it has that nice extra bit of security.
Not only does the hood lock keep people from messing with the important parts under your hood, it also helps to keep dirt and moisture from getting in.
Another amazing benefit of it, is that it cuts down on hood flap! You Jeepers know what I'm referring to. This hood lock completely eliminates the hood wobble while going down the highway by securing it down tightly.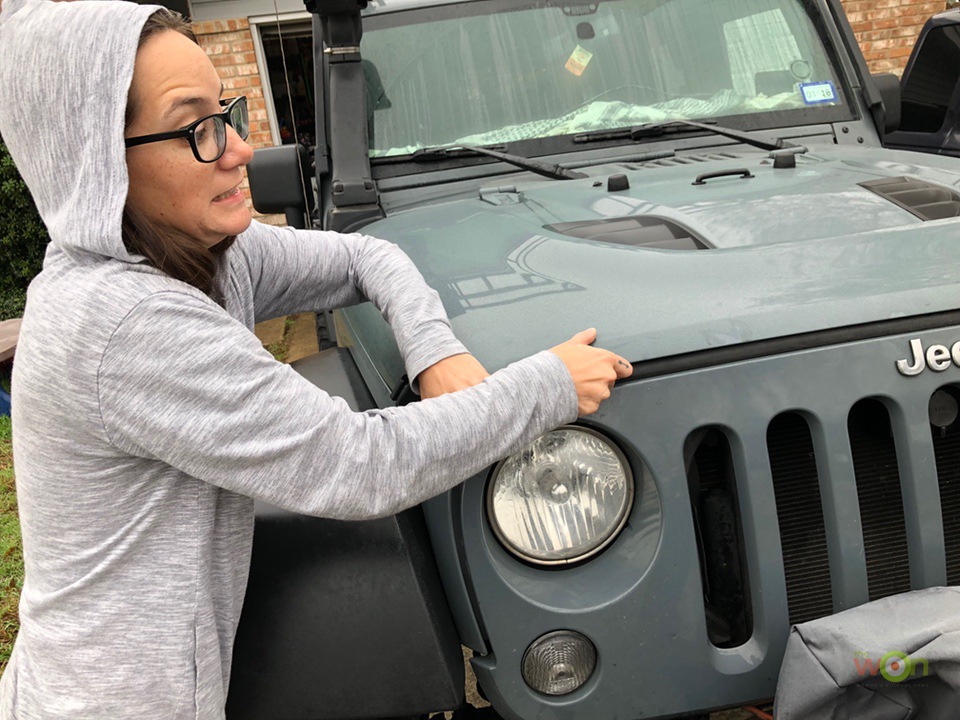 MSRP on the Hood Lock is $59.99.
We do everything and go everywhere with our Jeep, so we feel it's in our best interest to protect it and its contents to the best of our ability.
Keep your Jeep secured.
About Morgan Rogue

Morgan lives in Texas with her husband, daughters and 2 dogs. She spends most of her time getting outdoors with her daughters, prepping for emergencies and disasters and teaching others how to be prepared. She also enjoys archery, hunting, fishing, firearms, hiking, camping, HAM, Jeeps and generally getting out and exploring life through epic adventures! View all posts by Morgan Rogue →