My Project ChildSafe Story: Cheyenne Introduces Liberty Safe
Competition shooter Cheyenne Dalton visited the Liberty Safe booth at SHOT Show 2018 and met Jamey Skousen, Liberty's director of marketing. Jamey walked Cheyenne through the line of safes – from handgun vaults to the Presidential Series – explaining the various features. We thought you'd like to see what Liberty has to offer for protection of your firearms and valuables.

Sponsored by NSSF
Women's Outdoor News is proud to partner again this year with Liberty Safe and Security Products, Inc., the #1 seller of full-size residential safes in the U.S. The company offers the broadest line of home, gun, office and commercial safes available from any one company. The company's products are offered under 3 popular brands – Liberty, National Security and Centurion.
As a partner with
Project ChildSafe
, Women's Outdoor News advocates for the mission to promote genuine firearm safety through the distribution of safety education messages and free firearm safety kits to communities across the U.S.
Another important point that Jamey mentioned is the importance of keeping not only your firearms, but also your valuables, in a fireproof safe in your home. Natural disasters happen, and a safe can make all the difference as to whether your special photos, jewelry and documents stay in the family or leave – sometimes never to be replaced.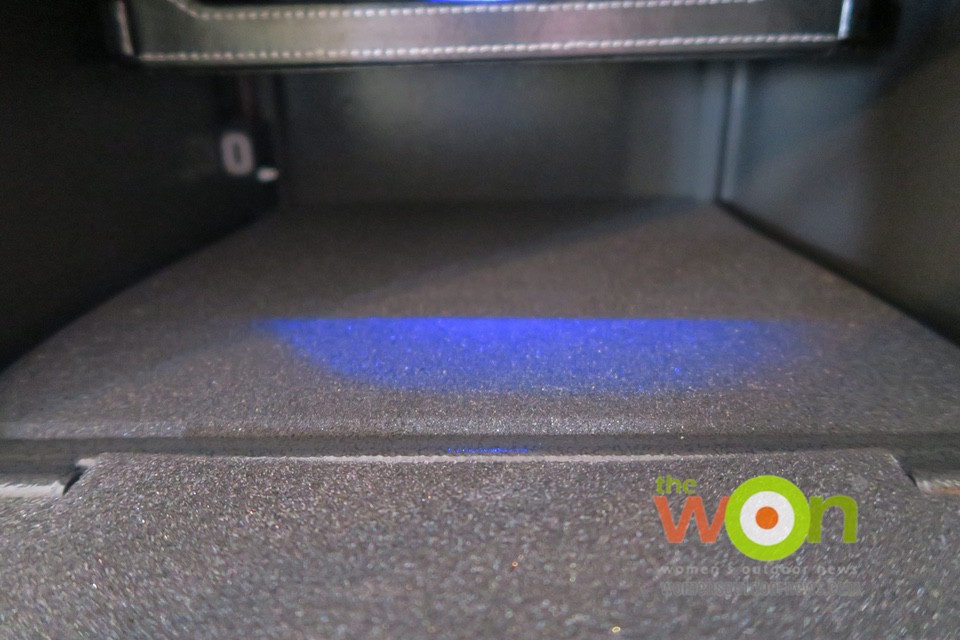 For us, it became paramount when our son served in the military to keep our passports locked and in a fireproof safe – in case we got the call that we had to fly and get out of town quickly – maybe to Germany. How about your family? Do you travel internationally? Is this something to think about?
Meanwhile, safely storing firearms should be the next thing anyone considers after the purchase of a gun. How will you store your firearms and who will have access to them?
We are proud to partner with a company that realizes the importance of reaching the women's market, with ambassadors such as Cheyenne Dalton, Julie Golob, Gabby Franco and Dana Loesch. Jayme mentioned that the company's research showed more and more women are influencing the decisions of firearms storage in their homes. Jamey mentioned that women often choose larger safes with finer finishes than their counterparts will choose – which suits the company (and the purchaser, we're sure) just fine.
Visit Liberty Safe here.
About Cheyenne Dalton

Cheyenne Dalton is an up-and-coming junior competition in 3-gun, USPSA, and Rimfire challenge. She writes a column about her shooting experiences, sponsored by Voquartsen Firearms. She's been competing for 4 years and has won state titles, along with the Limited Ladies Rimfire World championship 2 times (2014 & 2016). When she's not at the range, she is traveling with her Bluegrass band, "That Dalton Gang," where she plays mandolin and violin, along with singing lead vocals. Her future plans include lots of shooting and continuing her education with a focus on being a pharmacist. She lives on a family farm in Missouri. View all posts by Cheyenne Dalton →