SHOT Show: Through the Eyes of Newbies
The National Shooting Sports Foundation's "Shooting, Hunting and Outdoor Trade Show" or SHOT Show, is a trade show that highlights the firearms, ammunition, hunting, shooting and outdoor accessories industries – appealing to outdoor professionals, gun manufacturers, law enforcement, shooting enthusiasts and hunters alike. The SHOT Show celebrated its 40th anniversary this past January in the Sands Expo in Las Vegas.

2Girls Hunting is sponsored by Girls with Guns Clothing
Getting invited is no easy task, as it is only open to trade professionals and members of the press; it's a rite of passage you might say. We had the pleasure of attending our first SHOT Show event as media with the Women's Outdoor News. This trade show can be easily overwhelming at times, navigating more than 600,000 square feet of space filled with the latest in firearms and gear. It was one of the most memorable experiences for us in our young career.
SHOT Show 2018 Highlights
One of the highlights of attending SHOT Show is seeing and meeting outdoor professionals in real life. We met a few interesting people and snapped photos with them, but more importantly, we realized that they share the same goals and interests as we do. The ones that we did talk with – such as Jim and Eva Shockey, Melissa Bachman, Julie McQueen and Jana Waller – seemed more than happy to visit with us and talk about our goals. It was less about them and more about us. In fact, they would all pull out their cellphones to take photos with us, as well. In fact, people would stop us and ask for pictures and/or autographs.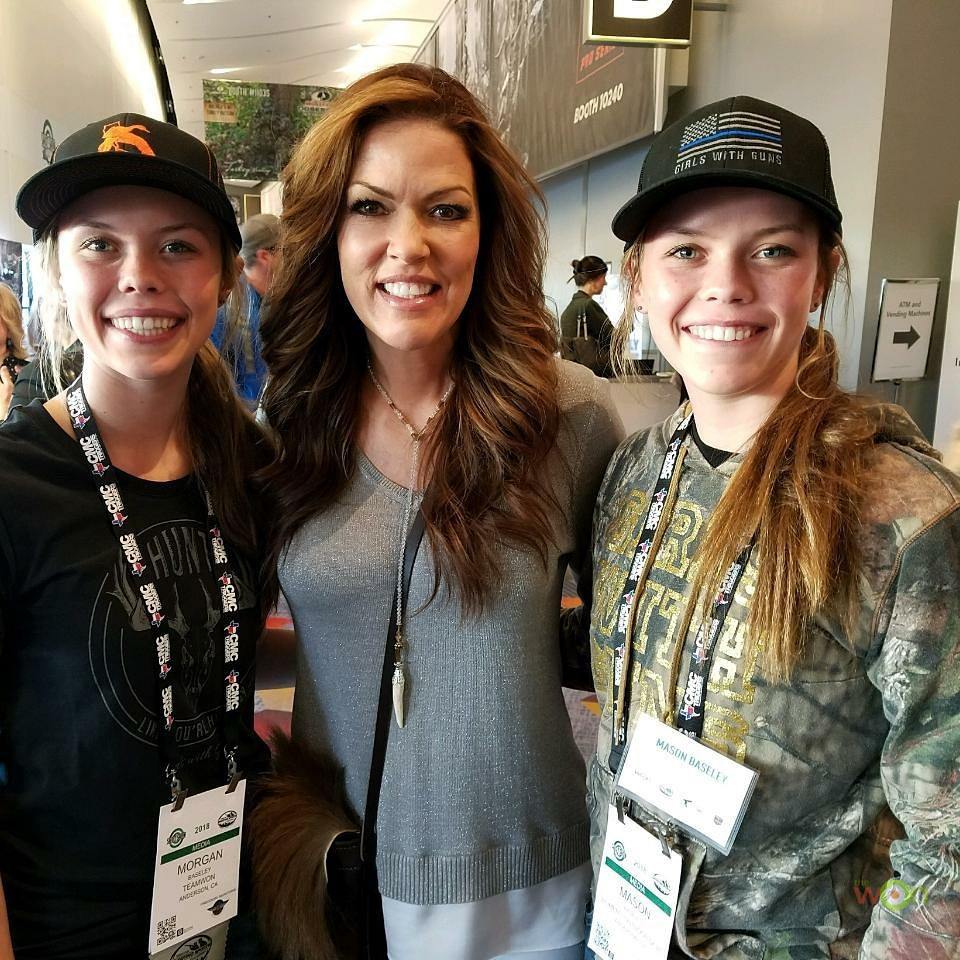 We started the week on Monday with a 5k fundraiser run, "Moose on the Loose," with Jen and Norrisa from Girls With Guns Clothing, Nick Pinizzotto, Julie McQueen, Melissa Bachman and a few others. What a great way to visit with friends and put faces to names that we would cross paths with as the week progressed. And, it was a fun way to earn a little money for some outstanding organizations.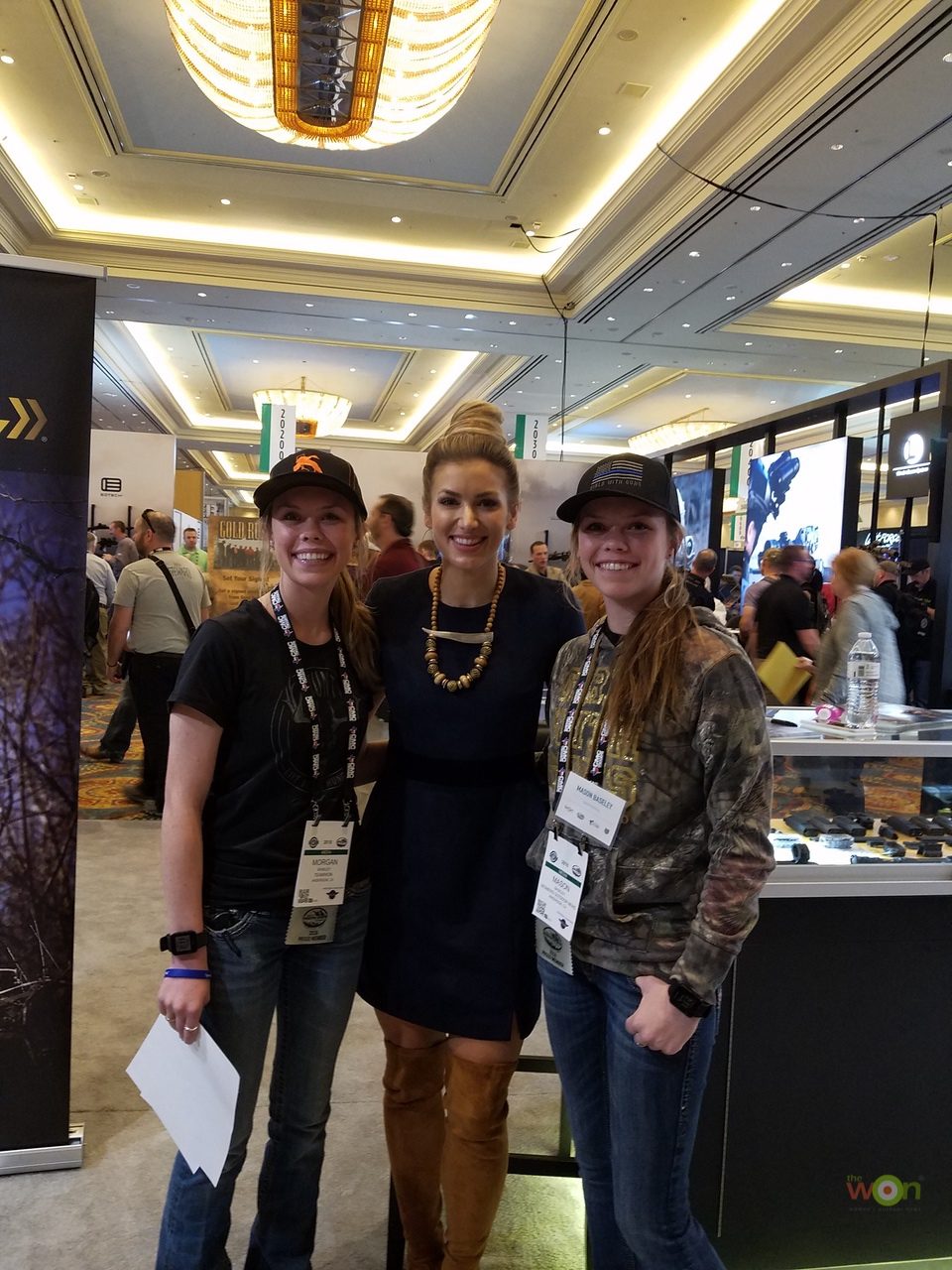 We met so many different people: from dealers to buyers to media and television personalities. One of the perks of attending SHOT Show, especially your first one, is the opportunity to meet and network with thousands of other outdoor enthusiasts. If you live in a not-so gun-friendly state (like our home state of California) or have a job unrelated to the industry (like high school), meeting people who share your interest in firearms, hunting, and the outdoors makes the entire week worthwhile. For us, just from conversations with strangers, we have been invited to scuba dive in Florida, hunt in Colorado and meet up to learn more about 3-gun shooting all over the country.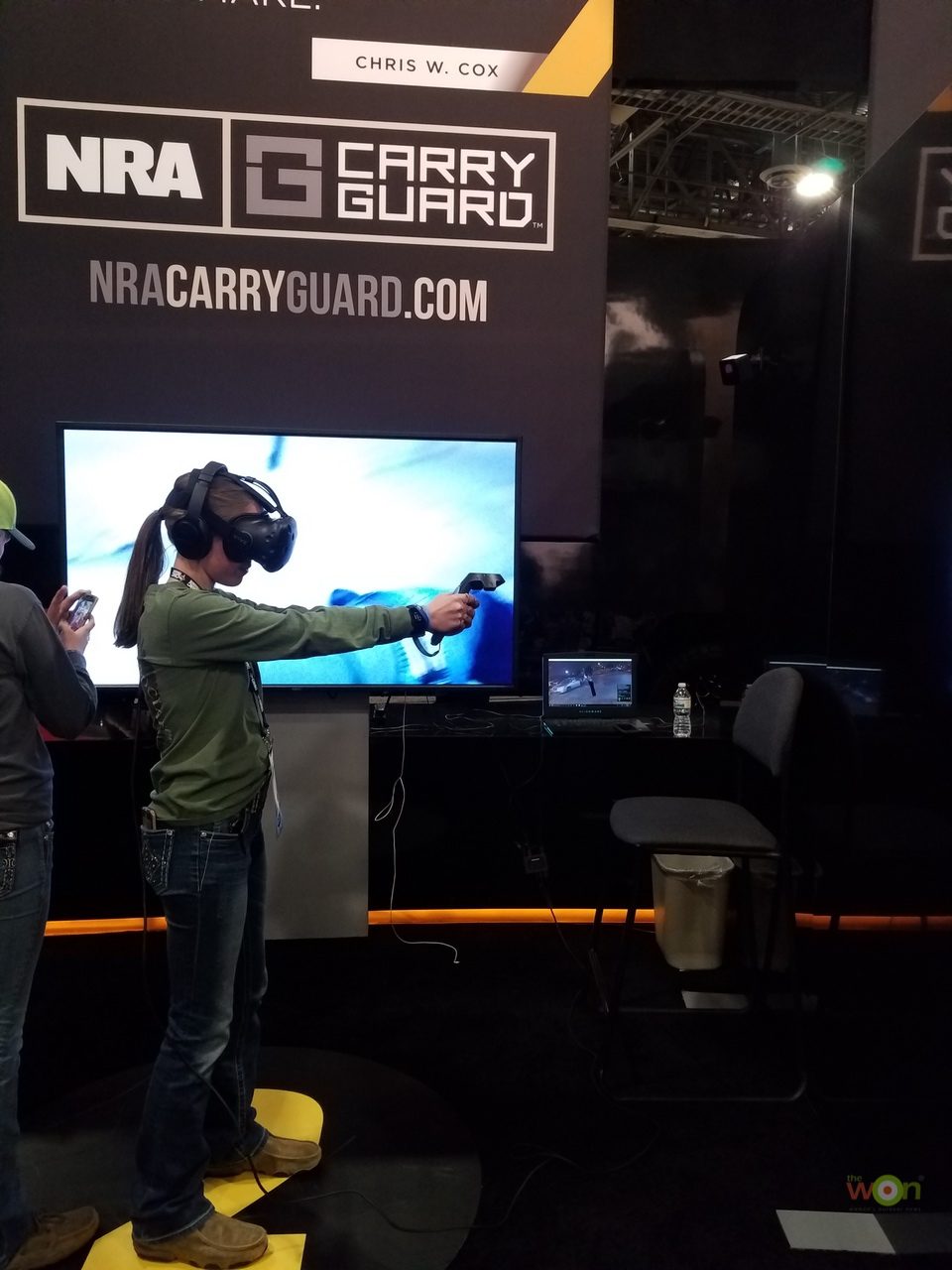 Prior to attending SHOT Show, we received several invites to stop by booths, check out products, learn about what's new and just get some good hands-on experience (We will touch base with this "hands on experience" later.). We chose to single out a few booths that appealed to our interests; as much as we wanted to see them all, we knew it would be impossible. The NRA let us play a little virtual reality for self-protection; Peltor Sport put us in a sound proof booth to test out hearing protection and all the new possibilities; Tactical 5.11 let us get a feel of some practical women's concealment clothing; and Patriot Pin educated us on their product to make our AR California compliant. We talked waders with FroggToggs, left-handed shotguns with Benelli, scent elimination with Heron Outdoors and ladies AR-15 with LWRC International. We even discussed some possibilities for our futures with Daniel Defense and a few others.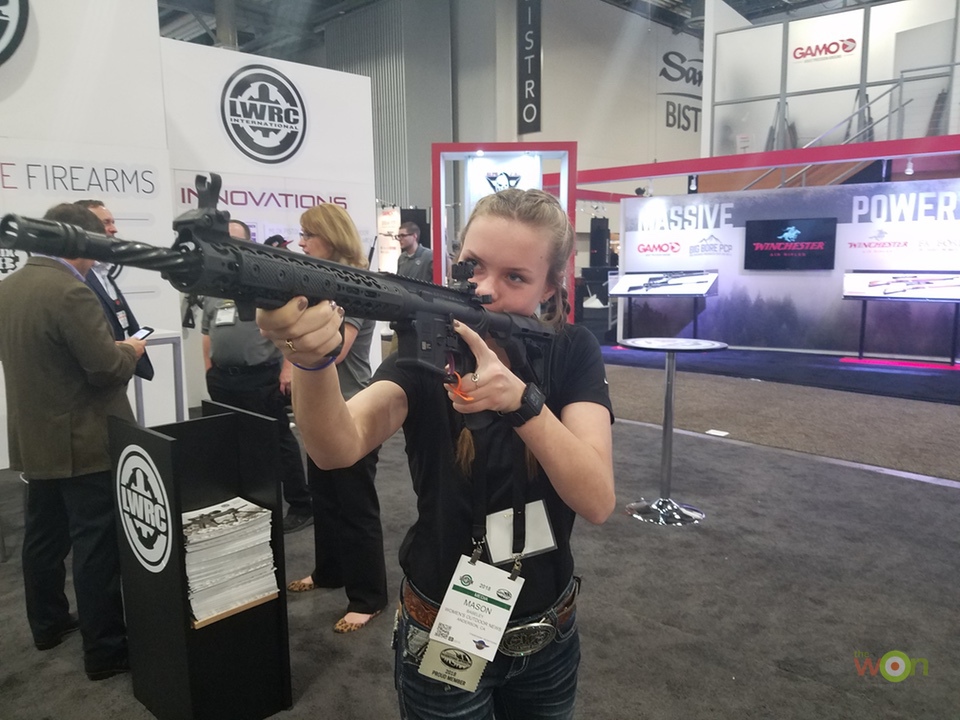 On top of browsing through hundreds, if not thousands, of exciting booths, we made time to interview Dania Vizzi — United States National Shooting Team, participated with the "Women of the Gun" event for Project ChildSafe and sat down for a podcast with Nick Pinizzotto and Red Dog Road.

Post SHOT Show
It was an exhausting, yet exhilarating, week! Now, let's go back to the not so pleasant "hands on experience." Even with this advice to take your vitamins, drink your water, wash your hands and don't touch your face, along with many others, we managed to come home with a souvenir we did not buy: the SHOT Show flu. Like a kid in a toy store, it is hard to resist touching everything; and, thousands of people will pass around germs. So remember, if you have the chance to go, to pack your hand-sanitizer anyway and have a good time.
About Morgan Mason Baseley

Morgan and Mason Baseley are just everyday girls who love the outdoors and who happen to be identical twins that also love hunting – from waterfowl to big game. "We are here to empower girls and shooting sports. At 17-years old, we are the next generation of female hunters and need to be able to speak up to protect our hunting rights and protect the Second Amendment." Sponsored by Girls with Guns Clothing, these young women are given the platform to make their voices heard in their column at The WON, "2Girls Hunting." They also speak at banquets about hunting and write a blog for the Sportsmen's Alliance. View all posts by Morgan Mason Baseley →