Vera Koo: On Giving Back Through Writing
I remember attending a political fundraiser about 13 years ago and noticing how few Asian-American women were seated in the room. Asian-Americans make up a strong percentage of the population in the California Bay Area, where I live, but you wouldn't have known it from that event.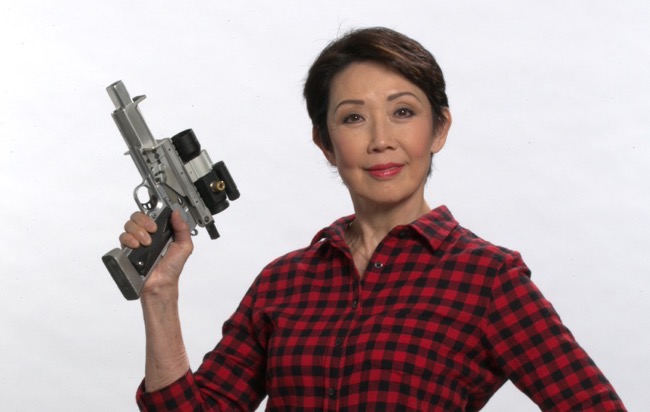 It made me wonder whether I was giving back enough.
I view life as having a big pot from which we all take from and contribute to throughout our lives.
Ideally, you contribute as much or more than you take. But was I doing this? Before I leave this world, I thought, I need to give something back to the pot.

Sponsored by Vera Koo
But what could I offer as a service to restock the pot after all the wisdom I had taken from it?
That night is when the seed was planted that I could perhaps write a book that might serve as my way of offering some insight and perspective that I had gained throughout life.
I am not a writer, and I spent several years wondering whether I was foolish to think I should write a book, but people I respect kept telling me I had a story worth telling. I thought my story might help others know they are not alone if they are struggling.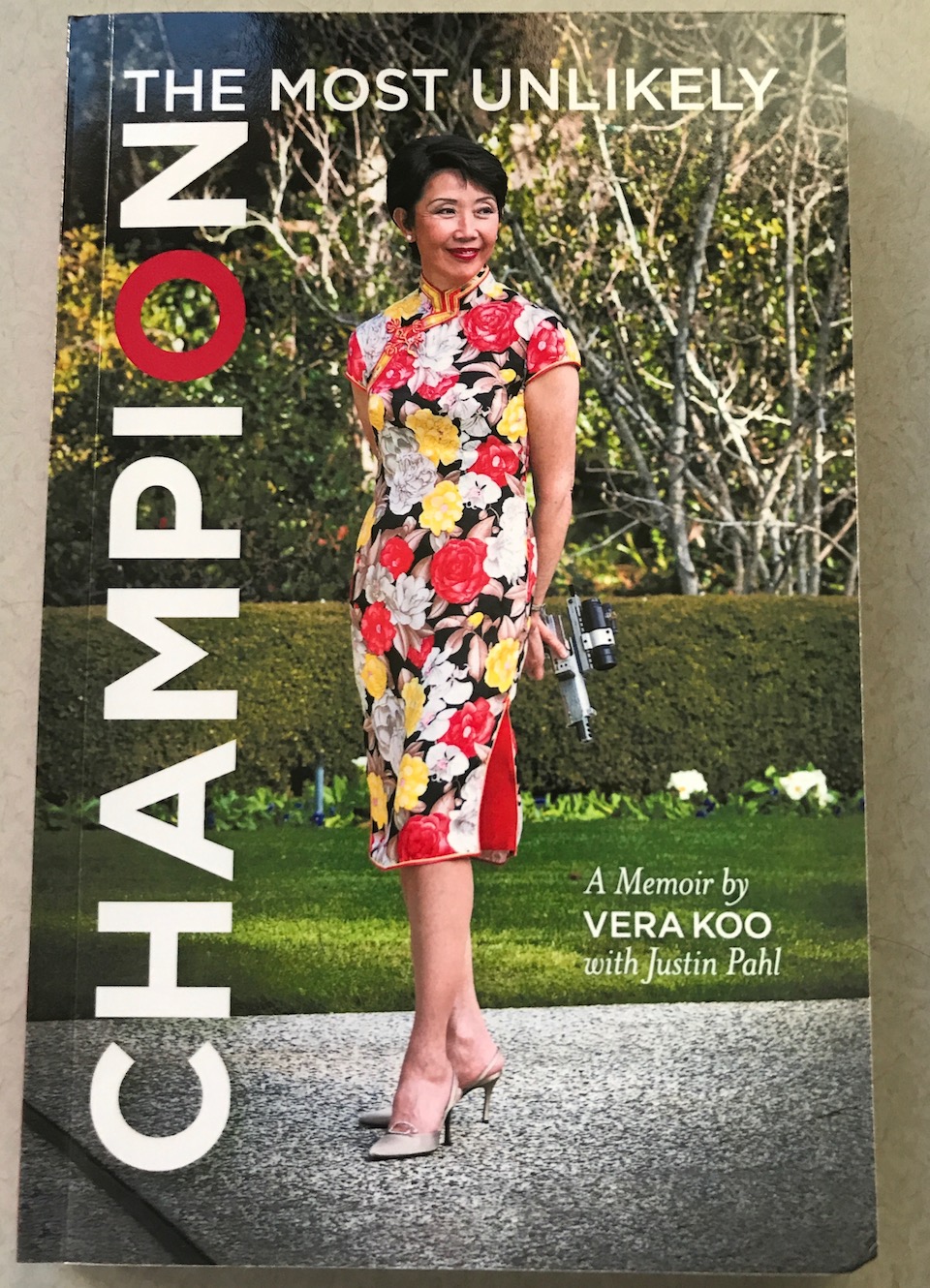 Thirteen years later, I finally published my book, "Vera Koo, The Most Unlikely Champion."
My book printed in time for me to attend the Miami Book Fair in November.
There, I had to come up with the words to describe my book to potential customers.
I summed up my book like this: This is a story about love, hope, betrayal and forgiveness.
We can all relate to those themes.
I remember one woman tearing up as I told her my story.
"I need this," she said. "I need to buy this book."
Although my story might bring tears to your eyes, you will find that you are not crying because of me or my story. You are crying because you recognize that place, because you have been there before.
That was the mission of my book. I wanted readers to know that no one is alone in their struggles.
I have experienced many blessings in my life as a wife, a mother, a businesswoman and an eight-time Bianchi Cup women's division champion. However, I endured unthinkable hardships along the way.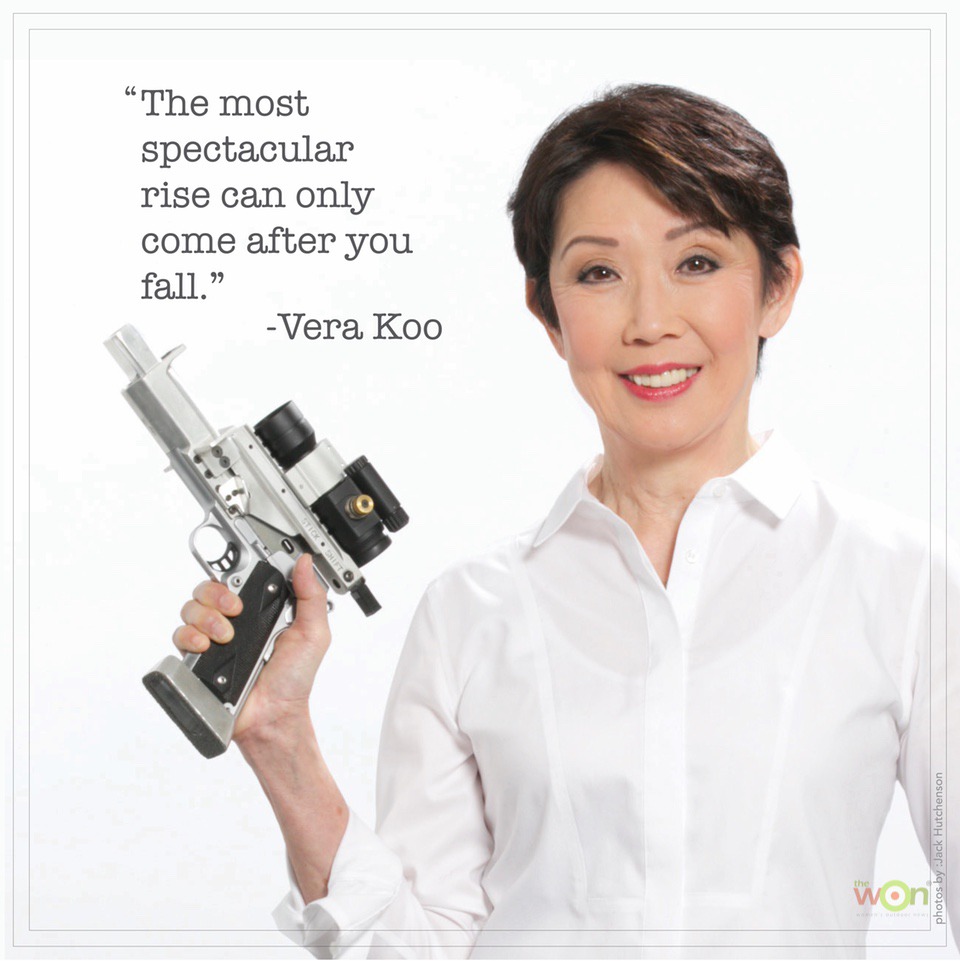 As my husband and I tried to build a business in this country, we teetered on the edge of bankruptcy. We lost our first son to illness when he was an infant. Years later, I suffered a betrayal that rocked my worldview to its core.
At times, it felt like I was keeping a secret, walling myself off so that others would not see my pain. During my times of struggle, even the smallest act of kindness or a smile from a stranger could be something for me to cling to.
Each time I got knocked down, I got up – sometimes more slowly than others, but I never stayed down forever.
The shooting sports became a form of therapy, something to pour my thoughts and efforts into.
Based on my conversations with people at the book fair, I know I am not alone in what I experienced.
I try to remember that as I go through my life. I extend kindness whenever I can, not knowing who might be struggling and in need of a smile or an encouraging word.
I hope readers will see that you can come from humble beginnings and achieve a successful life. I immigrated to this country at 12 years old. I did not know English and had been taught that women came second to men. I had a great inferiority complex. I was not particularly strong, nor athletic, nor a straight-A student.
I hope my story shows you that it is OK to come from nothing. It is natural to encounter difficulties, however unfair they might seem. With persistence, hard work and faith in God, you can get through it all.
Of my book's main themes – love, hope, betrayal and forgiveness – the most challenging to embrace is forgiveness.
We have all, at some point or another, found ourselves struggling with how to forgive someone. Betrayal and hurt can come from all kinds of people. Perhaps you were wronged by a family member or a friend, or maybe a business partner.
Nobody is free from tragedy. We all suffer sometimes. But we do not have to carry our scars forever. Forgiveness paves the road to healing.
But forgiving can be one of the most difficult things to do in life.
I know.
I struggled with how to forgive someone – and whether I should forgive – for many years.
But if you really love someone, that love does not go away. True love is unconditional.
And while we all like receiving unconditional love, we often struggle with how to give unconditional love.
As humans, we have a very limited capacity for forgiveness. It does not come easy.
Forgiveness is a blessing from God. He can show us the path to healing if we open our hearts and let Him. Forgiveness is like a medicine that heals our mind and heart.
No matter where you are in your struggles or how deep the pit might seem, there is always hope. We might feel pushed to our limit, but God never gives us more than we can handle. When our troubles mount, we must find that sliver of hope to cling to and keep pushing forward.
Failures and challenges do not have to be deterrents. They can be the spark to our greatest successes.
As you will read in my book, the most spectacular rise can only come after you fall.
About Vera Koo

Vera Koo is a first-generation Chinese American woman. She's a wife and mother, author, entrepreneur and retired competition shooter. Along with two published books -- "The Most Unlikely Champion" and "Wisdom and Things: Essays From an Unlikely Champion" -- she writes her column, Vera Koo, at "Women's Outdoor News." View all posts by Vera Koo →