New Podcast Called 'Rogue Preparedness' Aimed Toward Prepping
When it comes to getting prepared, it can be overwhelming. The Internet is littered with everything from everyday preparedness to tacti-cool advice. When I first started getting prepared, I just wanted to know how to charge my phone when the lights went out. Now, I'm a full-blown prepper and teaching others how to get prepared and stay prepared.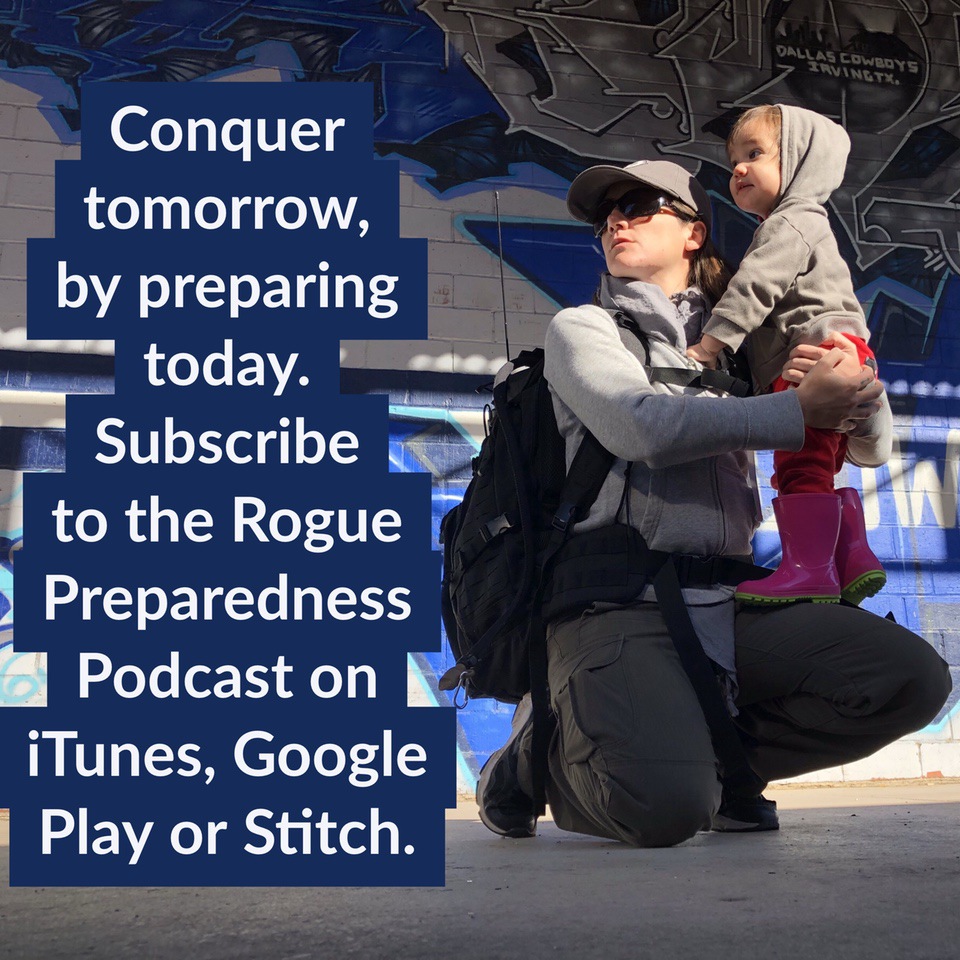 I know how overwhelming the information out there can be. It's not all about being tacti-cool; some of us just want to be able to prepare for everyday emergencies and keep our families safe. Everyone is prepping for something different and that's where Rogue Preparedness comes in.
I offer a wide range of practical, modern advice that isn't just regurgitating what everyone else says. I look at all the angles, try it out for myself and decide if it's going to be right for me and whether I should share the tips with other preppers.
We should always be looking for new ways to prep. While there are some tried-and-true methods of preparedness, there's always room to grow.
In the Rogue Preparedness podcast, we talk about topics such as the following:
-What the homeless can teach us about preparedness
-How to budget time and money to get prepared
-How information and intelligence can help you be better prepared
-Safety and security for preppers
-Survival mindset
And so much more!
The podcast, along with the whole Rogue Preparedness brand, is focused on delivering information that is rarely seen in the prepper world and hopefully encourages others to get prepared.
With natural disasters happening every single year around the same times, and unknown emergencies cropping up without any warning; it's our responsibility to be prepared so that we can handle whatever comes our way.
If you'd like to learn more about how to be prepared, subscribe to the Rogue Preparedness podcast on iTunes, Google Play and Stitch by searching for "Rogue Preparedness."
Conquer tomorrow, by preparing today.
About The WON

The Women's Outdoor News, aka The WON, features news, reviews and stories about women who are shooting, hunting, fishing and actively engaging in outdoor adventure. This publication is for women, by women. View all posts by The WON →