For years, Karin Holder, co-founder of the award winning TV show, Raised Hunting and co-founder of the non-profit archery camps, Raised at Full Draw has had a vision of hosting a retreat where women can come learn archery and hunting skills. The vision has been for this to be a fun, safe environment where mistakes are no big deal, a environment that encourages renewal of the mind and soul and allows women to have that recharging get away. A place that pushes women beyond what they thought they could do, builds confidence and provides them with the skills to experience the outdoors and hunting.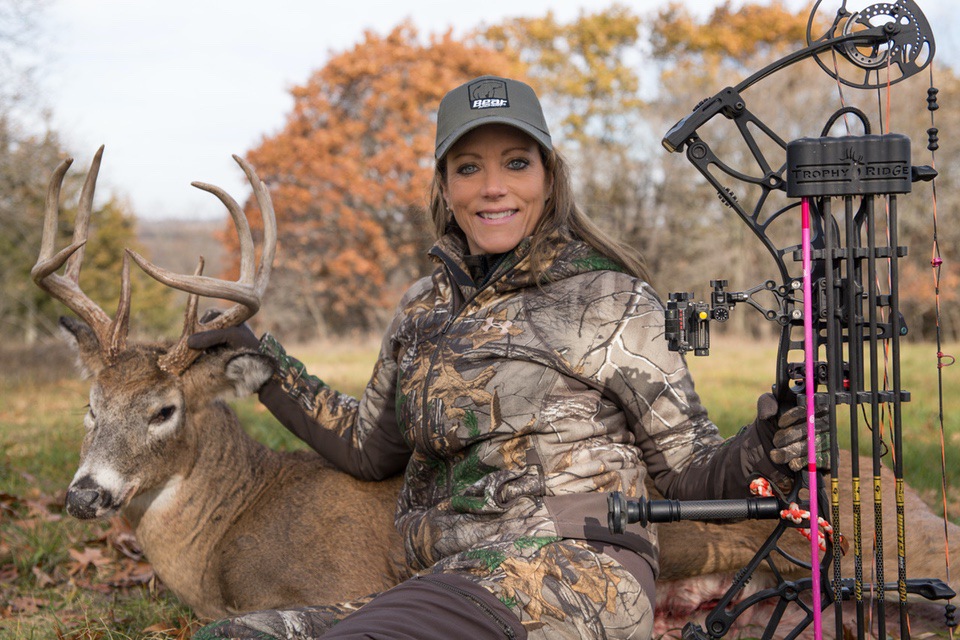 That vision has now become a reality. Raised at Full Draw has teamed up with the NWTF to hold our first annual Women in the Outdoors — Women's Empowerment Camp this summer June 8, 9 and 10th in Winterset, IA.
The Women's Empowerment Camp is hosted in the rolling hills of southwestern Iowa, better known as "the land of the giants". With lush agricultural lands, and mature hardwood bottoms, there are plenty of ways to enjoy nature.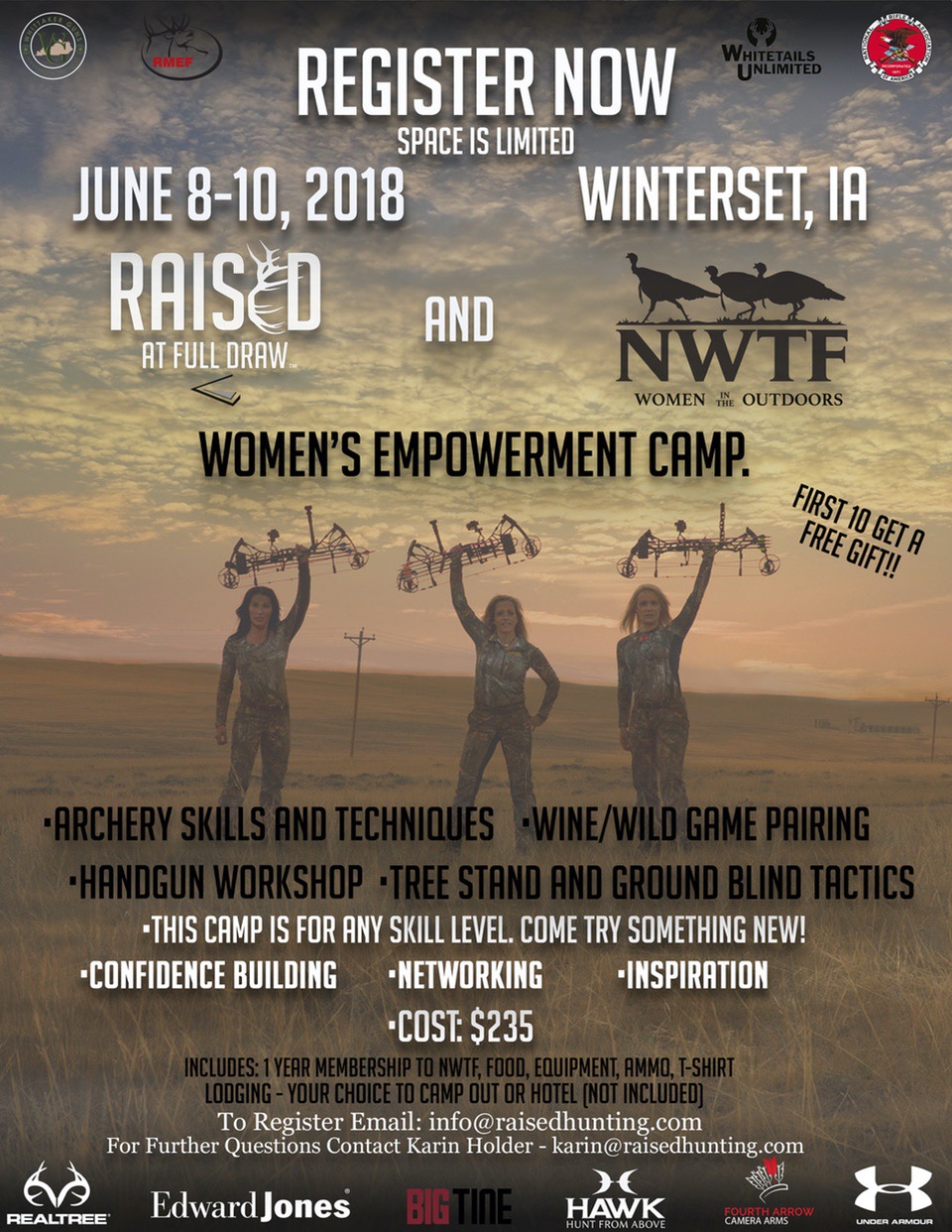 This three-day retreat is designed to give you some experiences that you may never have had before, or believed that you could do. Build confidence by learning how to properly shoot a bow and arrow, hike to a destination at night, learn how to set up a ground blind so you can go out hunting with your kids or by yourself. Shoot a professional 3D archery range that takes you up hills and down valleys. Learn to cook wild game and what wine to pair it with. Most of all this is a safe place to get away from all the demands of life for a few days to enjoy nature and fellowship with like minded women.
Lodging: You have the choice of staying in a local hotel and driving in each day or pitching a tent at the location and stay on sight. You are responsible for your reservation if staying in a hotel or bringing camping equipment and supplies if staying on site.
Registration cost is $235. Fee includes 1 year membership to NWTF, food, equipment, ammo and t-shirt.
For more information or to register for the Women's Empowerment Camp follow link here.