Style Me Tactical: Concealed Carry Leggings
We are delighted to welcome Emily Valentine to our "Featured Bloggers" list at Women's Outdoor News. Our friend, Julie Golob, is a huge fan of Emily's blog, "Style Me Tactical." We're sure you'll see why and look forward to featuring a few of her blog posts this year, so that those of you who don't know her may avail yourselves of her helpful and hip advice. ~BB
I'm pretty certain that most of you that have followed SMT for a while know that I'm pretty obsessed with my jeans. The only times you'll find me in leggings are when I'm working out or lounging. Wait, there is an exception, I do wear leather leggings on occasion for date night. Anyways, I'm talking athletic style leggings – I wear them for what they are made for…working out. You won't find me running errands on the weekend in athleisure wear. However, all that may have just changed for me with these leggings. I was so stoked when my Alexo Athletica order arrived in December; I ordered the signature pants and the sporty shell, which I haven't had a chance to wear because it's been too freakin' cold.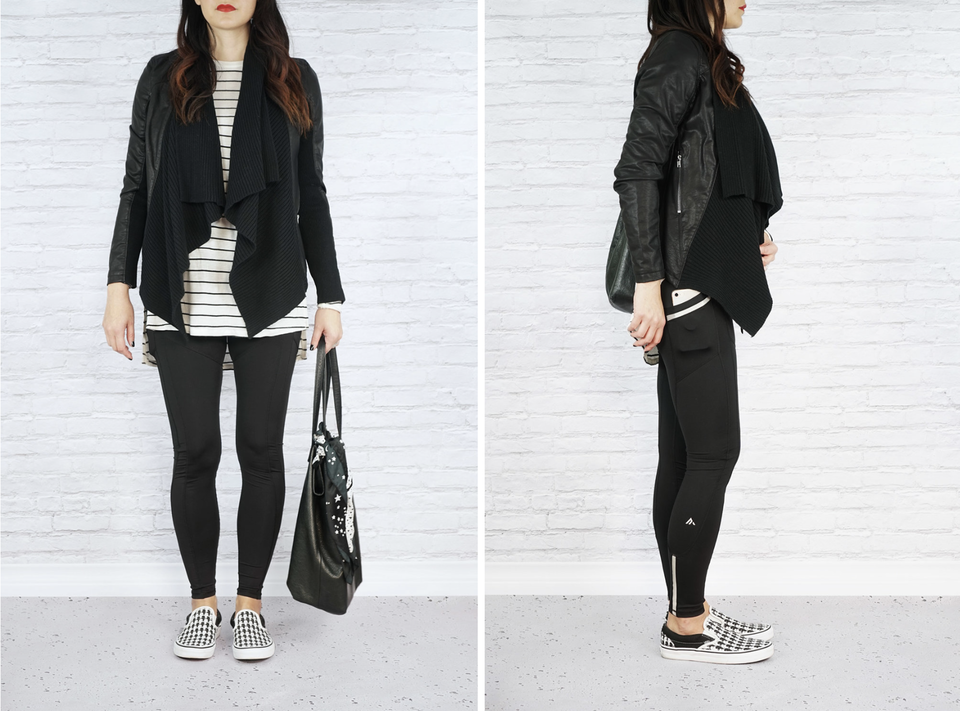 I was bit concerned when I ordered them that they were too small but once I got them over my hips they fit great. The high waist area is thicker (this is where most of the concealed pockets live) but it doesn't dig in. I'm wearing a size small and I wear a medium in Lululemon leggings for size reference. What I really love about these leggings are all the pockets. I'm bit OCD when it comes to pockets in my bags, coats, and pants. I like to be organized where everything has it's place and in these pants they do. There are a total of 9 pockets and I've carried everything from my card holder, pocket knife, carry gun, phone, pepper spray, lipstick, and sunglasses in these. I've worked out in them. However, not while carrying (a gun) yet due to current local laws on restricted carry areas. It's a nice option because I can run out to grab a coffee and not need to bring a bag. I have a place to carry a defense tool or multiple tools if I choose. Some places, I can't carry my gun so it's nice to be able to carry a blade or pepper spray in my waistband without needing a holster. It's all about options, ladies. You know I preach that religiously here and having leggings that are cute and allow you to carry what you choose gives you the options.
Continue reading "Concealed Carry Leggings" from Style Me Tactical here.
About The WON

The Women's Outdoor News, aka The WON, features news, reviews and stories about women who are shooting, hunting, fishing and actively engaging in outdoor adventure. This publication is for women, by women. View all posts by The WON →