Camping Hacks for Families: Make Your Next Camping Trip a Breeze
Ah, the family camping trip: fun-filled days at the lake or river, restful afternoons lying in a hammock slung between two trees, roasting marshmallows by the fire, and snuggling into cozy sleeping bags at night. At least, that's what glossy magazine covers and campground brochures would have you believe about the experience. If this idealized version of events doesn't exactly mirror your own camping experiences, you're not alone. My first few excursions into the great outdoors with my kids involved more work than play, more chaos than relaxation, and far more dirt (on everything) than I bargained for. In the years since, I've learned some tricks of the trade that have turned my camping trips into (almost) the postcard version.

Want to ensure that your next camping trip is relaxing, stress-free, and focused on the fun, not the chores, in the outdoors? The following camping tips will ensure more time in the hammock and less time over a camp stove.
Simplification is the key to creating a relaxed camping atmosphere. Reduce clutter around the campsite and shorten your packing list by bringing a few ordinary objects that can double as useful camping tools.
Instead of hauling bags of ice (and dealing with the mess), freeze plastic water bottles and let them slowly melt, first cooling your food, then ensuring hydration.
Skip the bulky camping lantern: instead, simply wrap a standard headlamp around a clear plastic water jug. It will light up the entire picnic area for games of cards after dark.
No need to bring sleeping pads and water toys. Sleep on plastic blow-up air mattresses that can go straight from the tent to the lake. Float on them during the day (or take a nap!), then return them to the campsite each night.
Don't buy an expensive camp kitchen set. Bring a hanging shoe organizer to store camp kitchen supplies, such as spices or grilling tools.
Why buy fire starter or chemical-based gel? Use dryer lint as your fire-starter: simply save lint in cardboard egg carton pockets, pour wax over each pod, then bring along to start your fire.
If you buy coffee at home, there's no need to buy a toilet paper roll container. Store toilet paper rolls in your empty plastic coffee containers (the big ones work best). The toilet paper will stay dry and be easy for kids to find when they need it.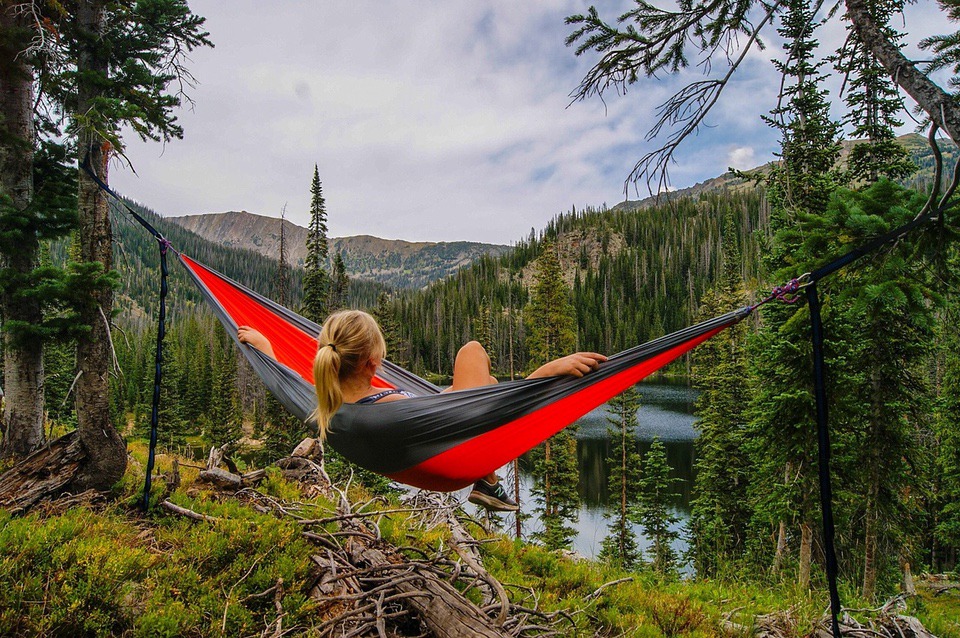 Read more about, "Camping Hacks for Families" from our friends at FIX.com here.
About The WON

The Women's Outdoor News, aka The WON, features news, reviews and stories about women who are shooting, hunting, fishing and actively engaging in outdoor adventure. This publication is for women, by women. View all posts by The WON →