Make Camping a Breeze with the Smittybilt Tailgate Table
As preppers and off-roaders, we like to make our lives easier and more convenient in any way that we can. Why go without when we can plan appropriately and have the tools necessary whenever we need them? Especially, we find ourselves needing a place to work and the Smittybilt Tailgate Table answers the call.
Rogue Preparedness is sponsored by Extreme Terrain
There have been countless times in which we stop somewhere along our road trip or on an off-roading trail and could really use some extra space to cook our meals. We usually just make do with what we have – placing it on top of our cooler or on the ground or borrowing someone else's table.
Sure, we have a lightweight, folding table that we use sometimes, but it's just not as convenient as the Smittybilt Tailgate Table. Where ever we are, we just have to pop open the tailgate, secure the table into place and blammo! We have a secure place to cook, prep food or just set our drinks on.
Since we use our Jeep every single day and take it with us on most every adventure we go on, the table goes with us wherever we go; no need to bring anything extra if we don't want to.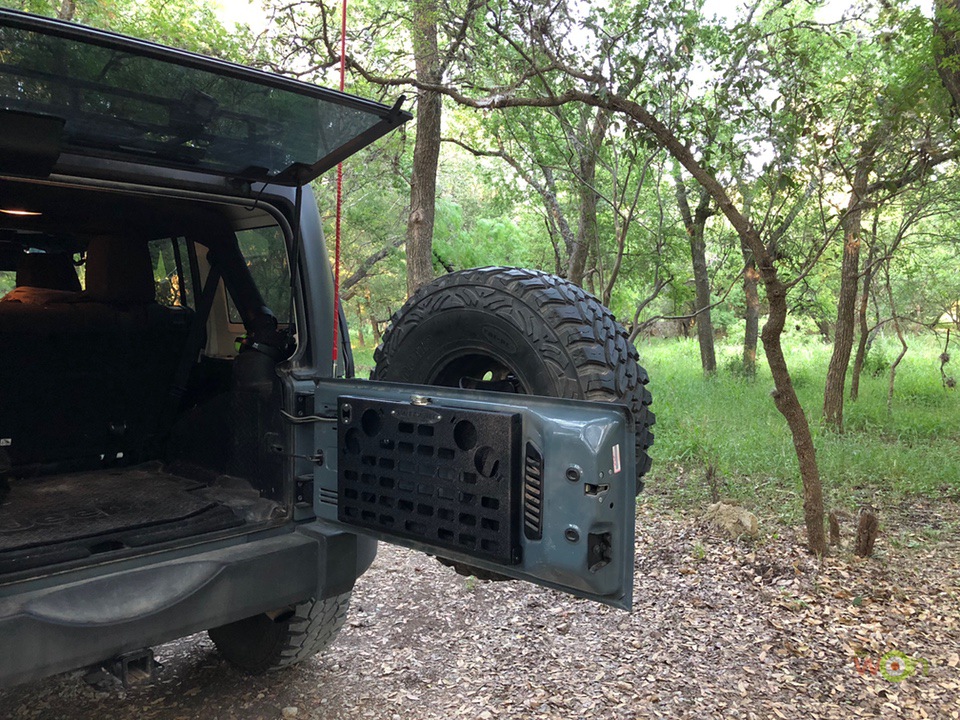 This Tailgate Table can attach to the outside or the inside of the tailgate. We decided to attach it to the inside of our tailgate as it's more convenient for us. Something that we needed to keep in mind when installing was making sure that the tailgate was still able to close and to make sure that our cooler could still fit. Thanks to some measuring and planning, our tailgate still shuts properly and our giant cooler still fits snug up against the tailgate.
I had a hesitation about this tailgate, I thought that once installed it would rattle when we drove. To my surprise, it makes no additional noise at all. It locks securely and once unlocked, folds out beautifully.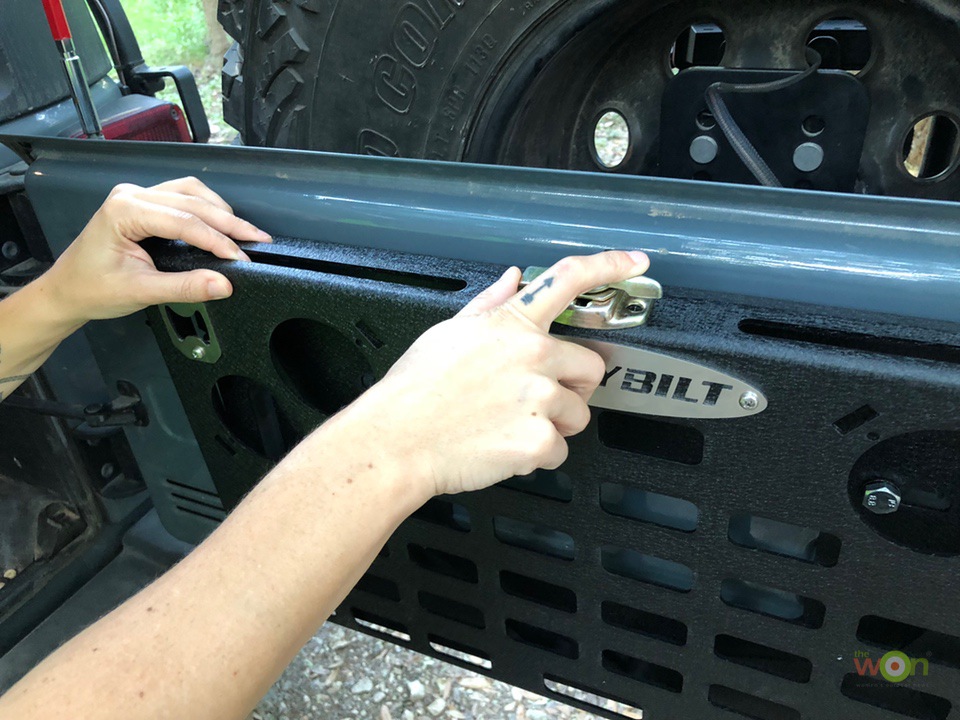 The entire installation process isn't necessarily difficult, the only special tool you will need is a Nutsert tool. There is some drilling into your tailgate, but it's completely worth it. Make sure to properly measure everything out so that you know that your tailgate will be able to properly close once installed.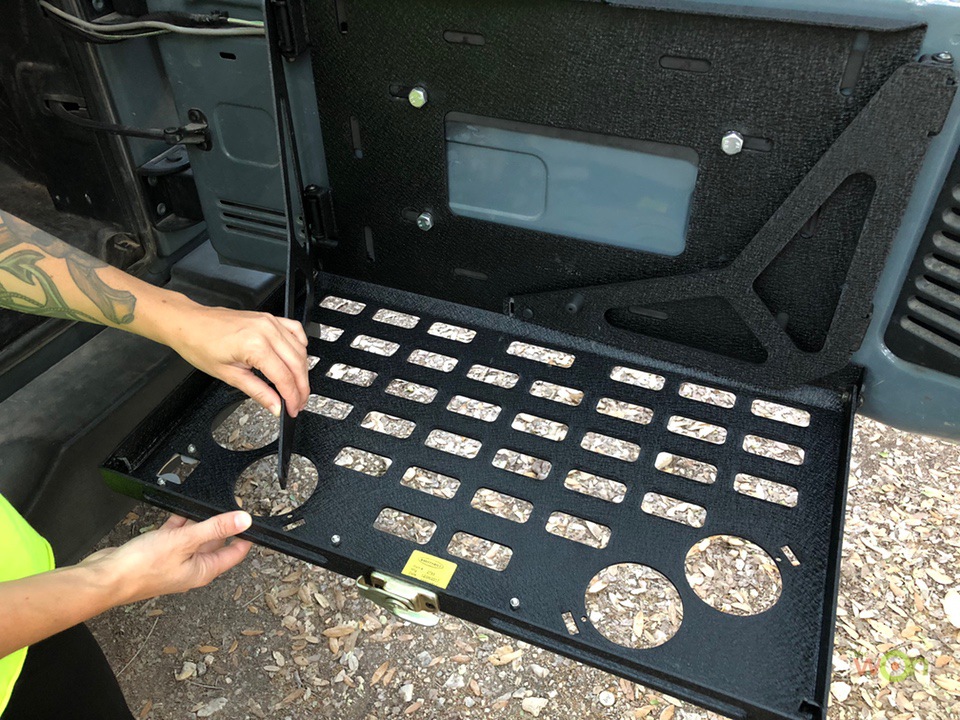 One thing that I absolutely love about this table is that it has MOLLE mount options. So if you want to attach some MOLLE gear to the outside of the table, it's completely doable. There are lots of reasons you may want to do this, such as a way to carry some BBQ tools or other camping gear. I'm sure you could come up with a creative way to utilize this feature! We have plans to attach a MOLLE bag to the outside to carry some cooking gear.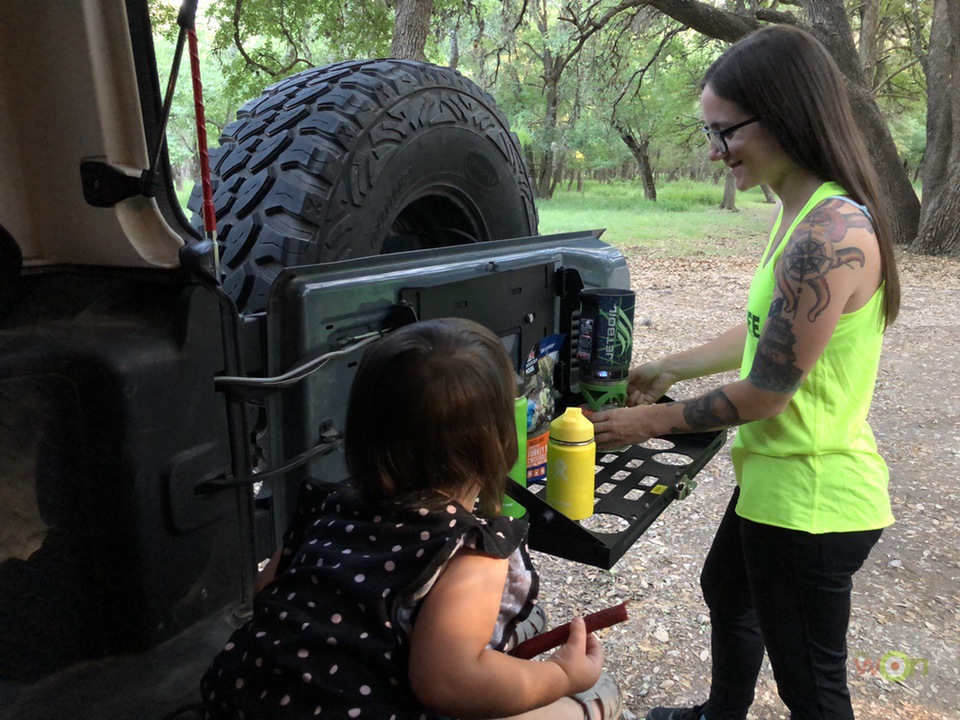 The table can support up to 40 pounds, which seems plenty considering the type of use that this table will typically get: food prep, convenient place for drinks, etc. Speaking of drinks, these do come with optional cup holders that can be mounted in. We decided to leave the cup holders off because our cooler wouldn't fit with them installed. But that's all right, they're fairly quick to put on and take off.
It also comes with a handy dandy bottle opener!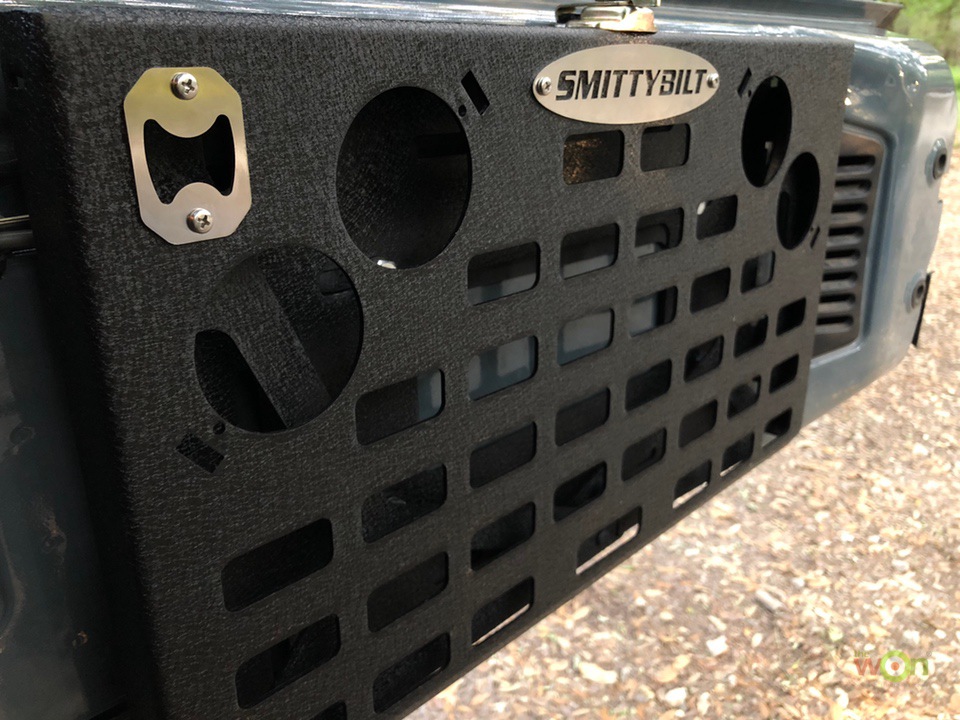 Overall, the Smittybilt Tailgate Table is quite impressive and something we'll be relying on for many adventures to come.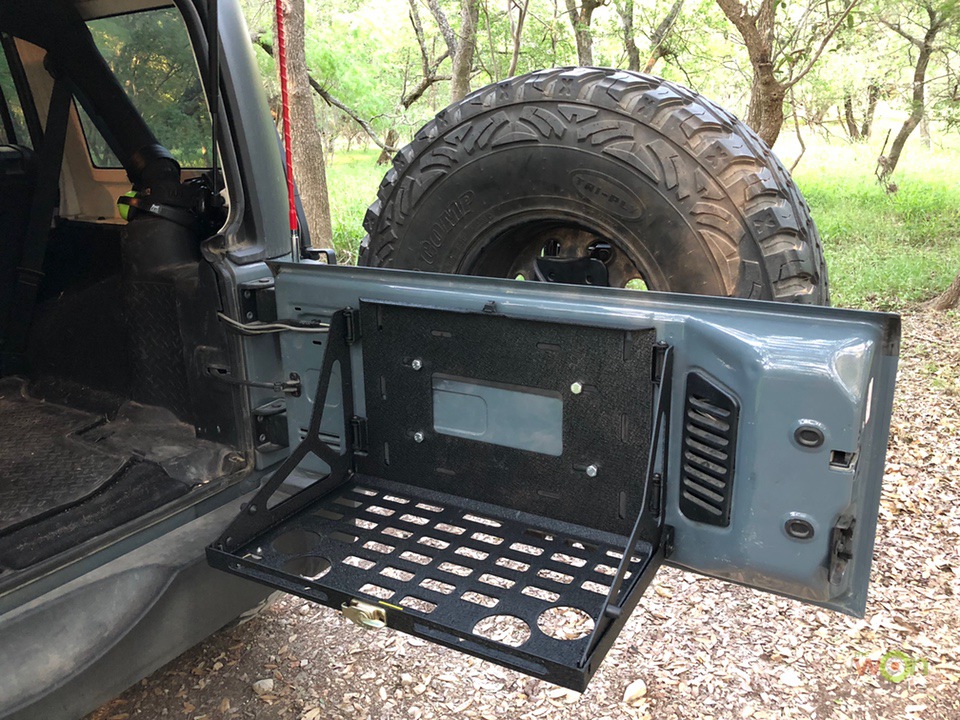 Find out more about the Smittybilt Tailgate Table here.
About Morgan Rogue

Morgan lives in Texas with her husband, daughters and 2 dogs. She spends most of her time getting outdoors with her daughters, prepping for emergencies and disasters and teaching others how to be prepared. She also enjoys archery, hunting, fishing, firearms, hiking, camping, HAM, Jeeps and generally getting out and exploring life through epic adventures! View all posts by Morgan Rogue →