My Project ChildSafe Story: Cheyenne Dalton and Rimfire Shooting
Designed to introduce new shooters to the shooting sports in an exciting, family-friendly format, Rimfire Challenge matches focus on competition with .22-caliber rifles and pistols. Matches are open to shooters of all ages and shooting experience levels, with events conducted at ranges nationwide and an annual World Championship taking place each October.

Sponsored by NSSF
The Rimfire Challenge Shooting Association is a new organization, but evolved from previous organizations – namely Ruger Rimfire and the NSSF Rimfire Challenge. It is a clearinghouse for participants and scheduled matches, and provides information about upcoming events and rules at its instructive website. Truly a shooting sports arena for the entire family, Rimfire Challenge Shooting Association offers the complete calendar of monthly matches, as well as prestigious sanctioned matches throughout the US.
Cheyenne is one of the country's fastest rising starts in competition shooting, and has won several state Rimfire titles and 2 Rimfire World championship titles in the Limited Lady category. She co-hosts this video series, sponsored by the National Shooting Sports Foundation. This episode focuses on one of her favorite styles of shooting – Rimfire Cheyenne walks (and runs, at times) you through the procedures and equipment necessary for Rimfire shooting matches.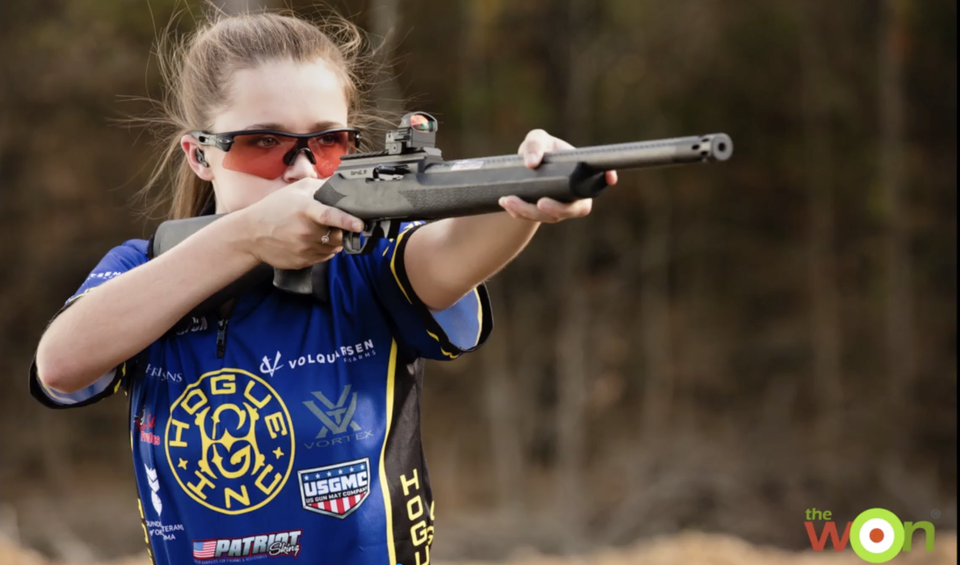 Project ChildSafe sponsors this series on the shooting sports, with specific attention paid to always practicing safe shooting methods and gun handling. It also focuses on firearms education and partners with law enforcement agencies, as well as community organizations throughout the country, to promote genuine firearms safety through the distribution of safety education messages and free firearm safety kits.
Women's Outdoor News is proud to have been a partner with Project ChildSafe for several years, always emphasizing safe gun handling and storage in its editorial copy.
Project ChildSafe offers several free resources at its website, including a Hunt S.A.F.E. checklist, 10 firearms safety tips for your home, a video on talking to your children about gun safety and safe storage options infographic. Discover more about Project ChildSafe.
About Cheyenne Dalton

Cheyenne Dalton is an up-and-coming junior competition in 3-gun, USPSA, and Rimfire challenge. She writes a column about her shooting experiences, sponsored by Voquartsen Firearms. She's been competing for 4 years and has won state titles, along with the Limited Ladies Rimfire World championship 2 times (2014 & 2016). When she's not at the range, she is traveling with her Bluegrass band, "That Dalton Gang," where she plays mandolin and violin, along with singing lead vocals. Her future plans include lots of shooting and continuing her education with a focus on being a pharmacist. She lives on a family farm in Missouri. View all posts by Cheyenne Dalton →