Dania Vizzi: From Toe Shoes to Skeet Chokes
Shooting competitive skeet is hard enough for those who have been shooting their entire lives, but what about those who've spent the bulk of their lives working for something else? Dania Vizzi has spent most of her life (22 years) working toward a professional career in the art of dance. She even got accepted into the summer dance intensive at The Juilliard School, one of the world's elite dance programs. After her summer performing at Juilliard in New York, she decided dancing wasn't meant to be. She took up the hobby of competitive skeet shooting, thanks to her father's recommendation. From there, her passion and skill for the sport took off.

2Girls Hunting is Sponsored by Girls with Guns Clothing
Success at the World Championships is nothing out of the ordinary for Vizzi, since she has now medaled in each of the last 4 World Championships. Vizzi's career started in 2011 when she took 4th place in her first National championship. In 2013, becoming the runner-up as a junior, followed by winning a Junior World title in 2014. Since starting her shooting career, Vizzi has been on the podium 16 times, most recently becoming the 2017 World Champion.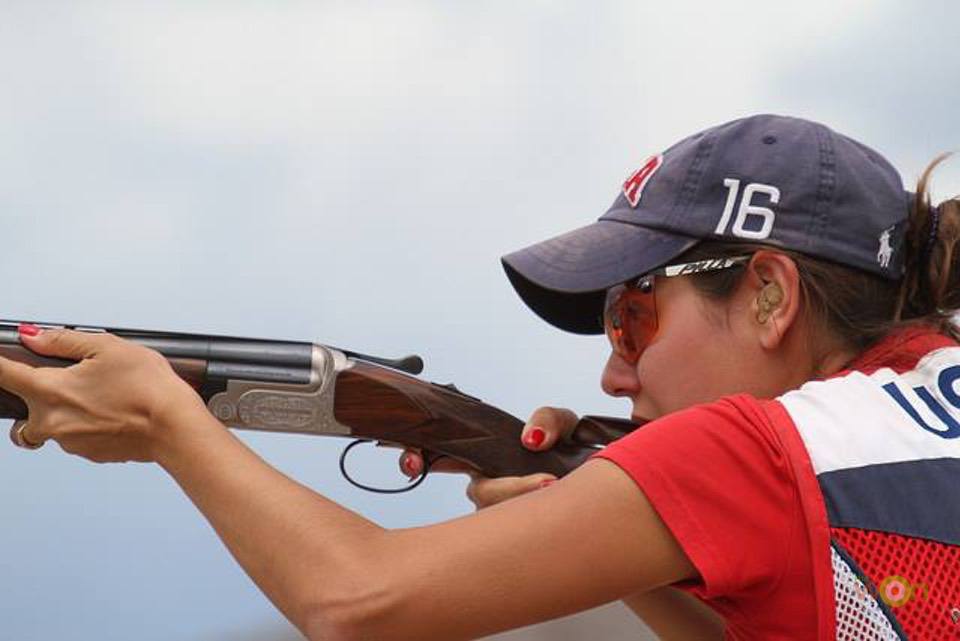 We had the opportunity to sit down and visit with Dania Vizzi at the 2018 SHOT Show in Las Vegas. We were able to meet up with her at the Perazzi Booth, her sponsor, and get to know a little bit about her and how she has excelled in the sport of skeet shooting.
2Girls Hunting: How old were you when you got into shooting?
Dania Vizzi: I started when I was 13, shooting a 12-gauge. Being improperly taught, I found it hard. I didn't care for it and never wanted to try again. It wasn't until I was 16, my dad brought me back to the skeet range to give it a second try. He gave me a lighter more recoil friendly gun, the .410. The smaller gun helped me overcome my fear of shooting.
2Girls Hunting: When did you decide you wanted to become a competitive shooter?
Dania Vizzi: When I was 17, I realized I needed some competitive drive since I stopped dancing.
2Girls Hunting: What do you see yourself doing in the next 5 years?
Dania Vizzi: Definitely, competing in the 2020 Olympics! Also, I want to encourage and involve more youth in shooting sports as much as I can. I want to be a Florida graduate as well.
2Girls Hunting: Besides shooting and dancing, what do you do on your free time?
Dania Vizzi: Not only do I love shopping for shoes, but I enjoy cooking pasta and steak!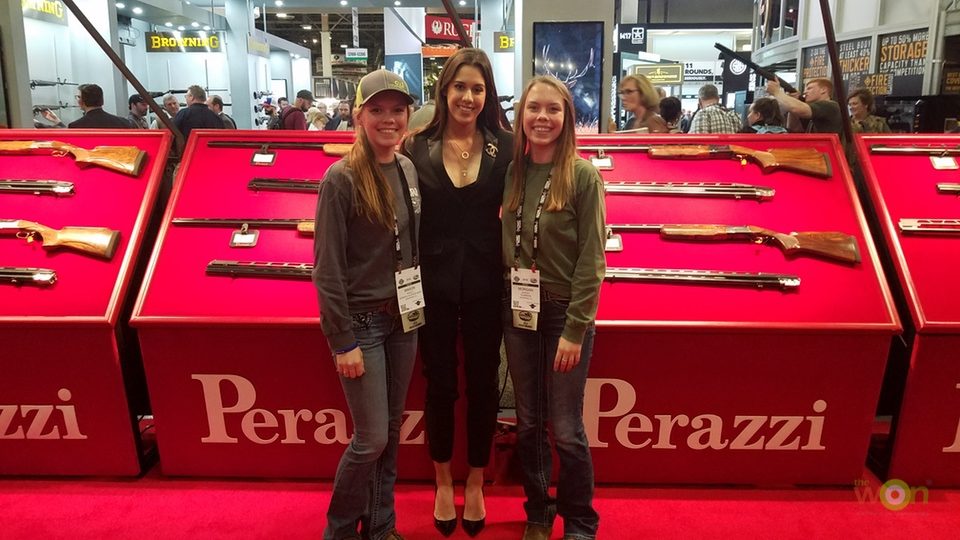 Vizzi became the first woman ever in Women's Skeet to win both a junior and open world title in her career and is one of 3 women in shotgun events to do so in International Shooting Sports Federation history. We enjoyed our visit with Dania, as we share many common interests in shooting sports, along with being introduced to shooting at a young age. We understand the difficulties and frustrations that a kid can have if not properly educated or have use of the proper firearm.
Being young women, we relate to the struggles that many women face in the male-dominated world of shooting, as Dania has also experienced. Rising above the stereotypes is what continues to push us to work hard and do our best. We look forward to following along with Dania Vizzi as she continues to pursue her shooting career, break the barriers and become an Olympic Champion!

Visit Dania Vizzi at these social media outlets.
Twitter https://twitter.com/DaniaVizzi
Facebook https://www.facebook.com/djvizzi
Instagram https://www.instagram.com/daniavizzi
About Morgan Mason Baseley

Morgan and Mason Baseley are just everyday girls who love the outdoors and who happen to be identical twins that also love hunting – from waterfowl to big game. "We are here to empower girls and shooting sports. At 17-years old, we are the next generation of female hunters and need to be able to speak up to protect our hunting rights and protect the Second Amendment." Sponsored by Girls with Guns Clothing, these young women are given the platform to make their voices heard in their column at The WON, "2Girls Hunting." They also speak at banquets about hunting and write a blog for the Sportsmen's Alliance. View all posts by Morgan Mason Baseley →