The Story Behind HidingHilda's Jackie Bag
What do a thriller novel and a concealed carry purse have in common?
Not much until an author (me) and a business owner (Dawn Hillyer) started brainstorming.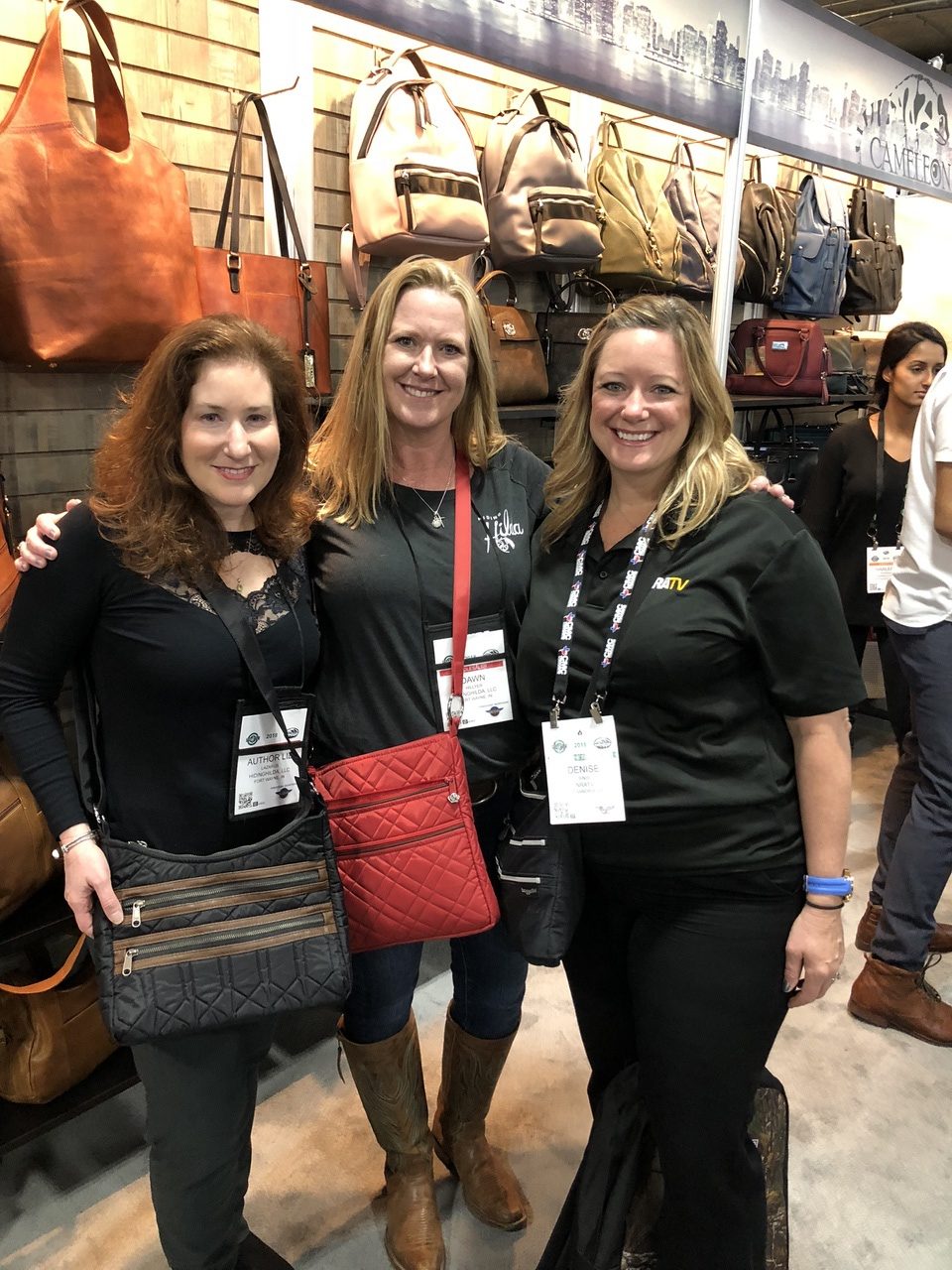 It all started with my book tour. Over the course of 2017, I visited 18 states telling the backstory of my psychological, legal thriller, Free of Malice. The book was inspired by 3 things: (1) an assault I endured in college, (2) my curiosity about my legal rights regarding self-defense, and (3) a curious question from my mother that led to book's twist ending.
As I made my way around the country telling my story, I landed in Fort Wayne, Indiana, and spoke with the local The Well Armed Woman (TWAW) chapter. The group leader was Dawn Hillyer, who also happened to be the owner of HidingHilda LLC, a designer and distributor of concealed carry bags. (Sidebar: Dawn has her own incredible story—dealing with a stalker over the course of several years. It's why she started the business and her experience is already percolating in my mind for another novel).
As Dawn and I met over lunch before my talk, she really changed my mind about the use of a carry bag. Before, I was a stanch believer that "on the body" was the only option. A bag could be stolen. The gun is harder to access and more likely to malfunction. Dawn then asked me how many times my purse had been stolen. The truth was never. She also helped me realize that no matter how you carry, you need to practice. The key is muscle memory. I found myself opening my mind more to the idea.
My next objection was that I hadn't seen a carry bag that suited my taste. I liked a shoulder strap, lots of pockets and compartments, and material versus heavy leather. That objection was quickly quelled when Dawn suggested that I design a bag with all the bells and whistles I would want. "Really? I get to design a bag?"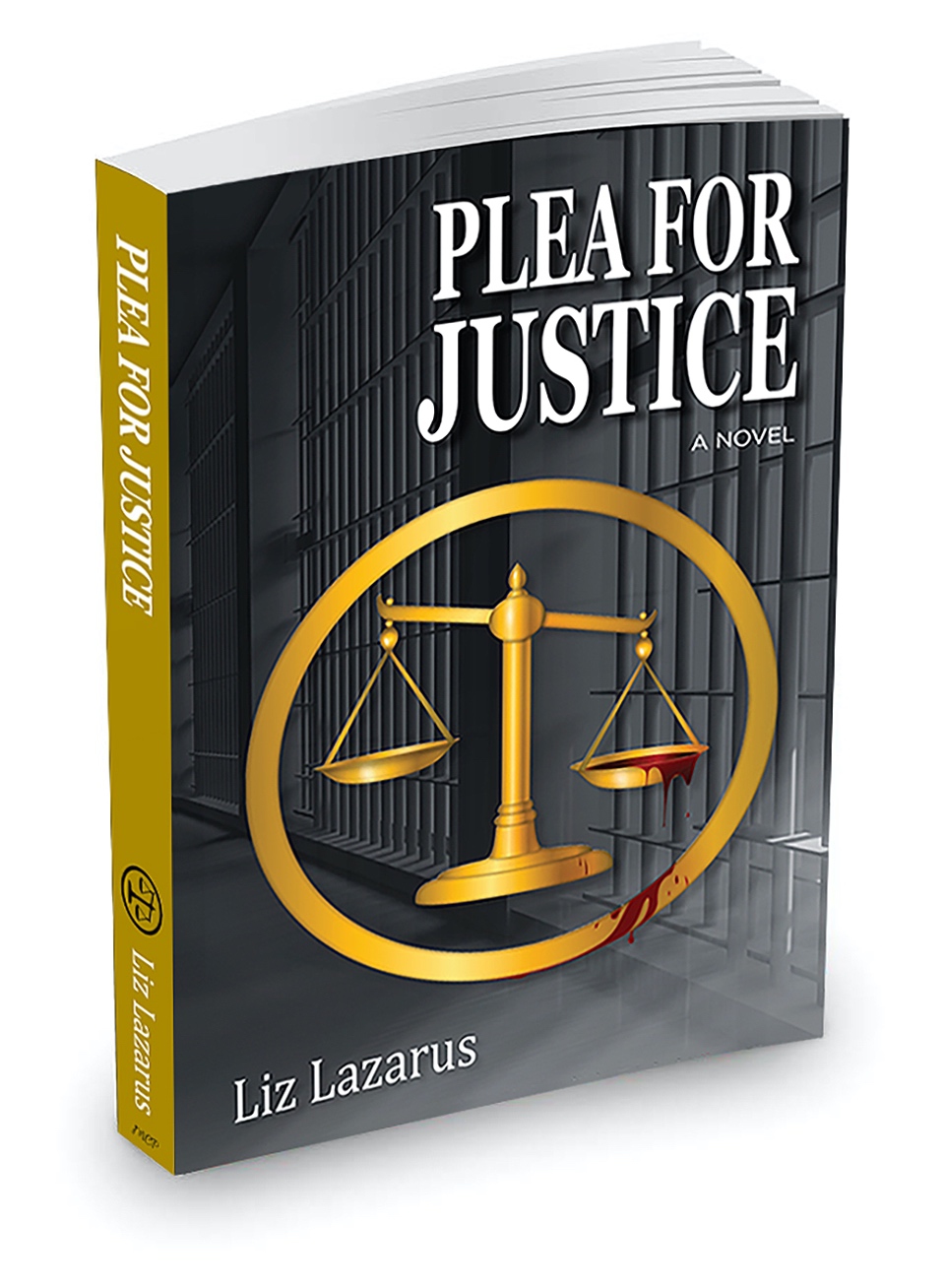 Then we really got creative. I was still in the process of writing my second book, Plea for Justice. My protagonist, Jackie, gets her carry permit, selects her firearm and holster and goes through training. I was doing all these things myself which was a double win—taking the steps to carry while developing content for my book. It was the perfect timing to add a section for Jackie to choose her carry bag … from HidingHida, of course. We'd call it "The Jackie" and it would be the one I designed.
So, what do a thriller novel and a carry bag have in common? A whole lot when we're talking about a specific novel Plea for Justice and a very special bag from HidingHilda, "The Jackie."
We sure hope that you enjoy both of them!
~Liz Lazarus, author of Free of Malice and Plea for Justice.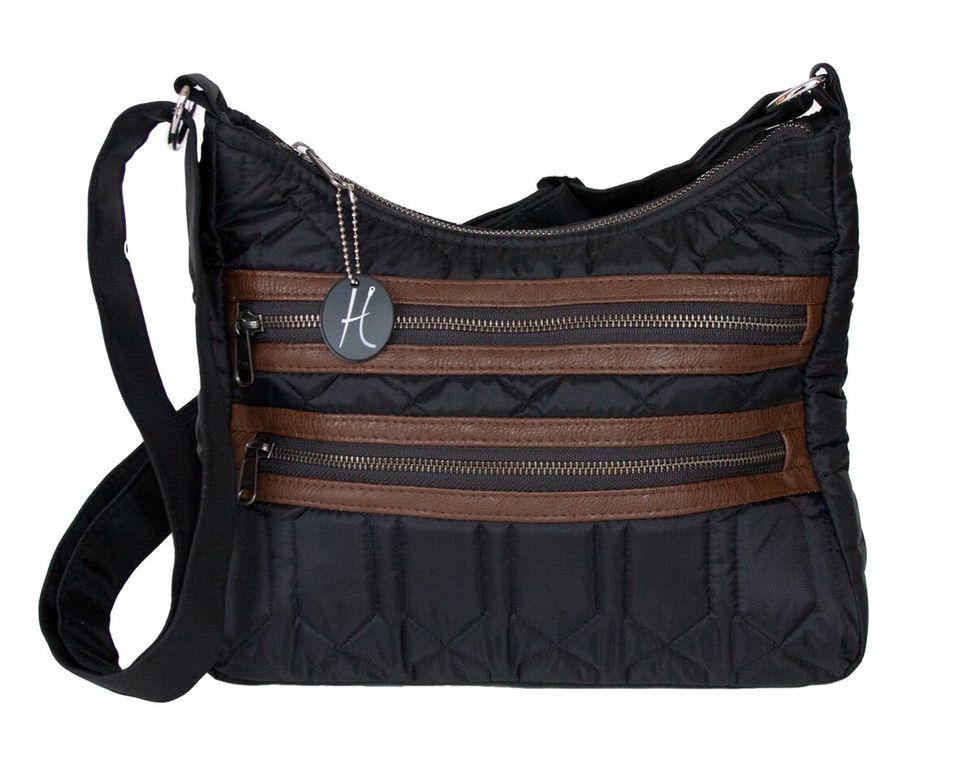 More about the Jackie Bag
New for 2018, the Jackie Bag! We all have people we look up to in life. It could be your mom, sister, best friend–anyone who has made a lasting impression. At HidingHilda, we are discovering heroes every day and want to share them with you.
Jackie is a lightweight, machine washable CCW Handbag made in Fort Wayne, Indiana, is designed to safely conceal a firearm, along with letting you carry your stuff! It offers several pockets on the inside along with a separate pocket with removable Velcro leather holster. It comes in an ambidextrous design, with option to lock.
Made from packed nylon, with YKK Zippers and a leather holster.
Dimensions: 11×4.5×10.5 inches
We hope you love this bag, designed in collaboration with Liz, and that you take the steps to be safe and secure. Be Your Own Hero!
Dawn Hillyer
Proprietor, HidingHilda
Order your Jackie Bag here.
See other HidingHilda reviews here.
About The WON

The Women's Outdoor News, aka The WON, features news, reviews and stories about women who are shooting, hunting, fishing and actively engaging in outdoor adventure. This publication is for women, by women. View all posts by The WON →