Life is Easier with Gun Tote'n Mamas Organized Rolling Range Bag
I used to think all I needed to look for in a range bag were a few compartments, strong zippers and a heavy-weight shoulder strap. That is until I tried Gun Tote'n Mamas (GTM) Organized Rolling Range Bag. Wow, not all range bags are created equal.
Sponsored by Gun Tote'n Mamas
First, I must admit I'm not very organized. If you look in my purse, on my desk or in my closet, you will see most items in disarray. You'll find most drawers and pockets not used to their full potentials, with very little rhyme or reason to the contents. As you may have guessed, my range bag is no different, well, was no different.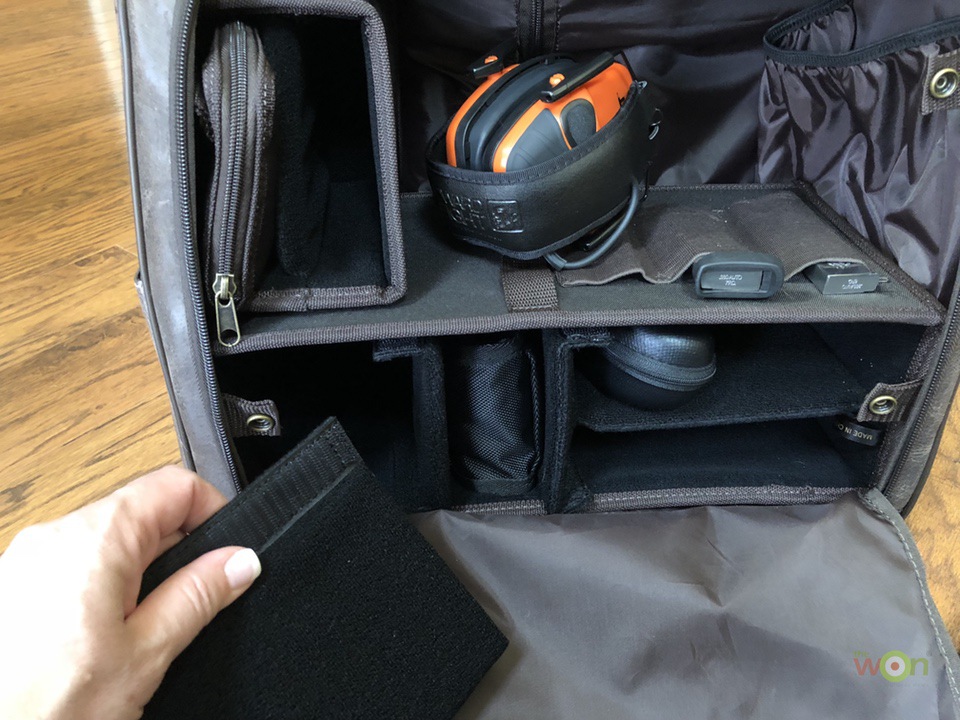 The GTM Organized Rolling Range Bag has features that can change even the most unorganized person. There's plenty of room inside, with a wall size of 14 inches wide by 4-1/2 inches tall x 7 inches deep. The modular system's adjustable/removable dividers, 3 elastic magazine holders, 2 zippered gun rugs and side pocket offer perfect storage areas. A wide-mouth front entry allows clear view for quick and easy access. However, when necessary, a concealed sheath covers contents from view.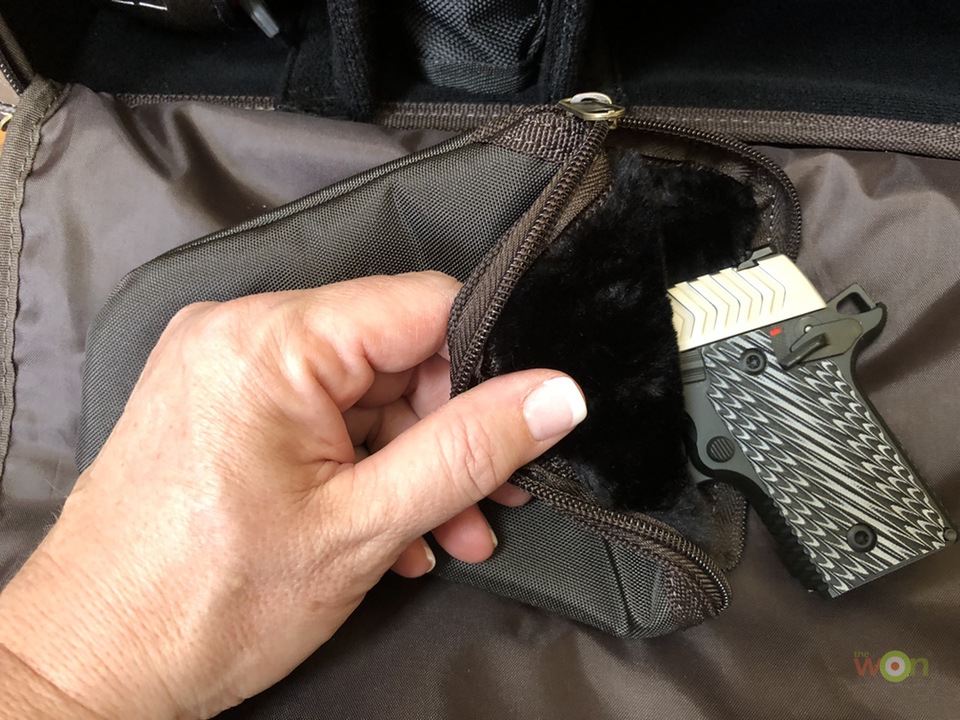 Now, here's the best part … the entire system is removable, which allows me to easily convert the bag from the range to travel. Yes, it's designed to fit most airline overhead bins – with a total case size of 16 inches wide by 9 inches deep by 13.5 inches tall. Just a reminder, if you travel with firearms/accessories, check with all airlines and follow their regulations and state laws.
I love the Organized Rolling Range Bag for travel. The bag holds up to 250 pounds and sports a retractable aluminum handle system that extends to fit up to 6 feet, 3 inches. The ball bearing inline wheels make running through the airport a breeze; you know, sometimes we run a little late. A water bottle or magazine easily fit into the outside pocket, and I store my tablet in the padded front pocket. Handles on both the top and bottom allow for easy balanced lifting into the overhead bins. Heck, they even thought of locking zippers to make sure the contents are secured.
Whether for travel, the range or both, the Organized Rolling Range Bag is perfect for both men and women. Available in distressed buffalo leather, paisley microfiber and black or burgundy quilted microfiber. MSRP: $155.95 to $285.95.
Find more information on the Organized Rolling Range Bag here.
About Michelle Cerino

Michelle Cerino, aka Princess Gunslinger, first entered the firearms industry in 2011 as co-owner, president and trainer at a national training company. She immediately began competing in both 3-Gun and NRA Action Pistol, becoming a sponsored shooter. Michelle is currently a columnist and Managing Editor of Women's Outdoor News, as well as owner of Pervenio LLC. She also manages social media for Vera Koo and GTM Original. Michelle encourages others to step out of the comforts of home and explore. View all posts by Michelle Cerino →