Getting Your RV Summer-Ready: From Driveway to Campsite
Summer has arrived, and while you might be ready for a family camping trip, or road trip, can the same be said about your RV? If your Class C camper or trailer is still winterized, it's time to get it summer-ready. You'll want to begin your preparations a week or more before your first camping trip of the season, to ensure you have time to replace any necessary parts and pack for your trip.
Begin with a basic spring or summer maintenance check, which will ensure your safety while enjoying your RV. Start by checking your batteries and smoke detectors, and checking for any rips or tears in seams. Next, check for leaks to your water system. Run fresh water through the whole system, checking valves, and if desired, sanitize your water pump system with a bleach-water solution after filling your fresh water holding tank with water. Here's how: turn the water pump on and run water through all hot and cold faucets until you smell the bleach (1/4 cup for every 15 gallons your tank holds). Close the faucets and let sit for twelve hours. Drain and re-fill the tank with potable water, running the water until you no longer smell any bleach.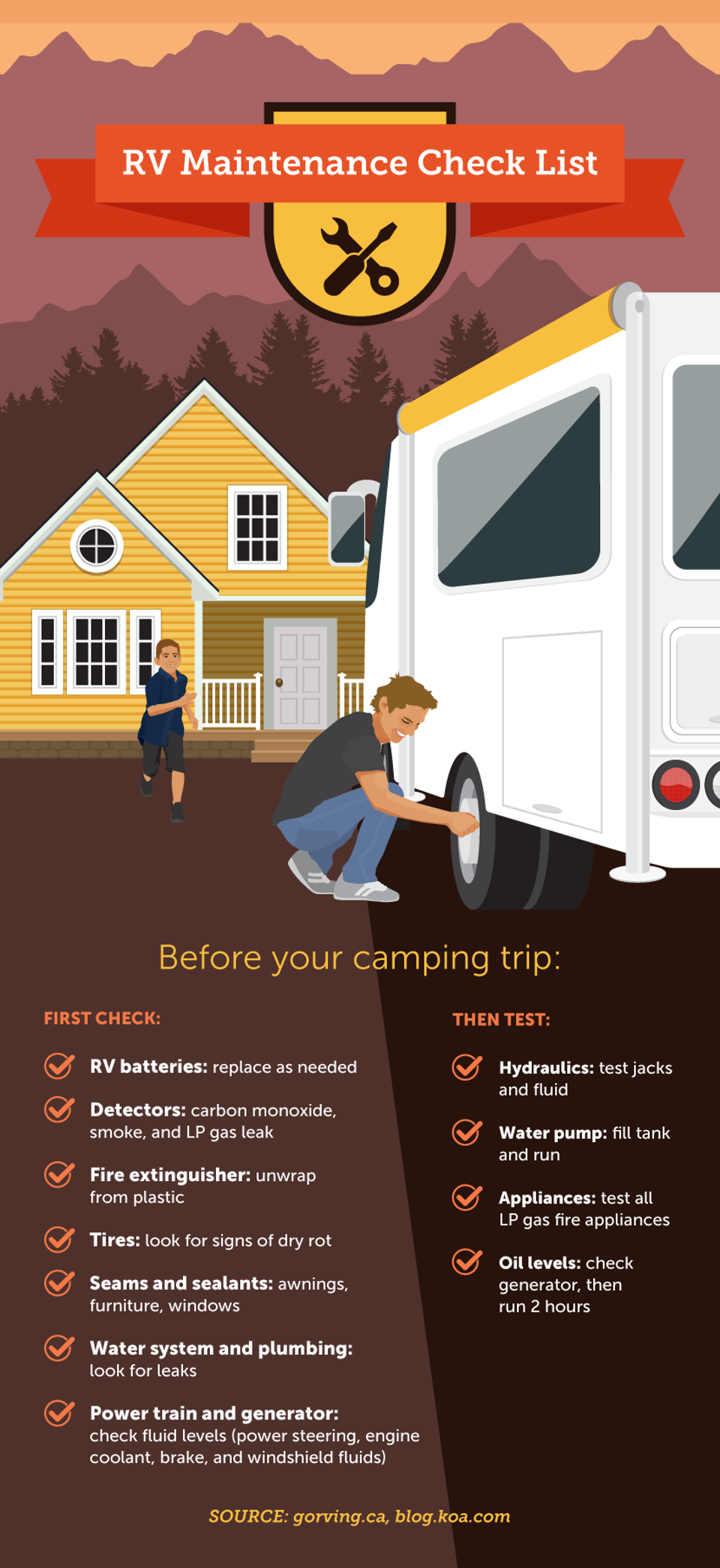 Check all fluid levels next, then test your hydraulics (if you have them), kitchen appliances, and oil levels. You don't want any surprises after you've left the comforts of home and the conveniences of retail stores.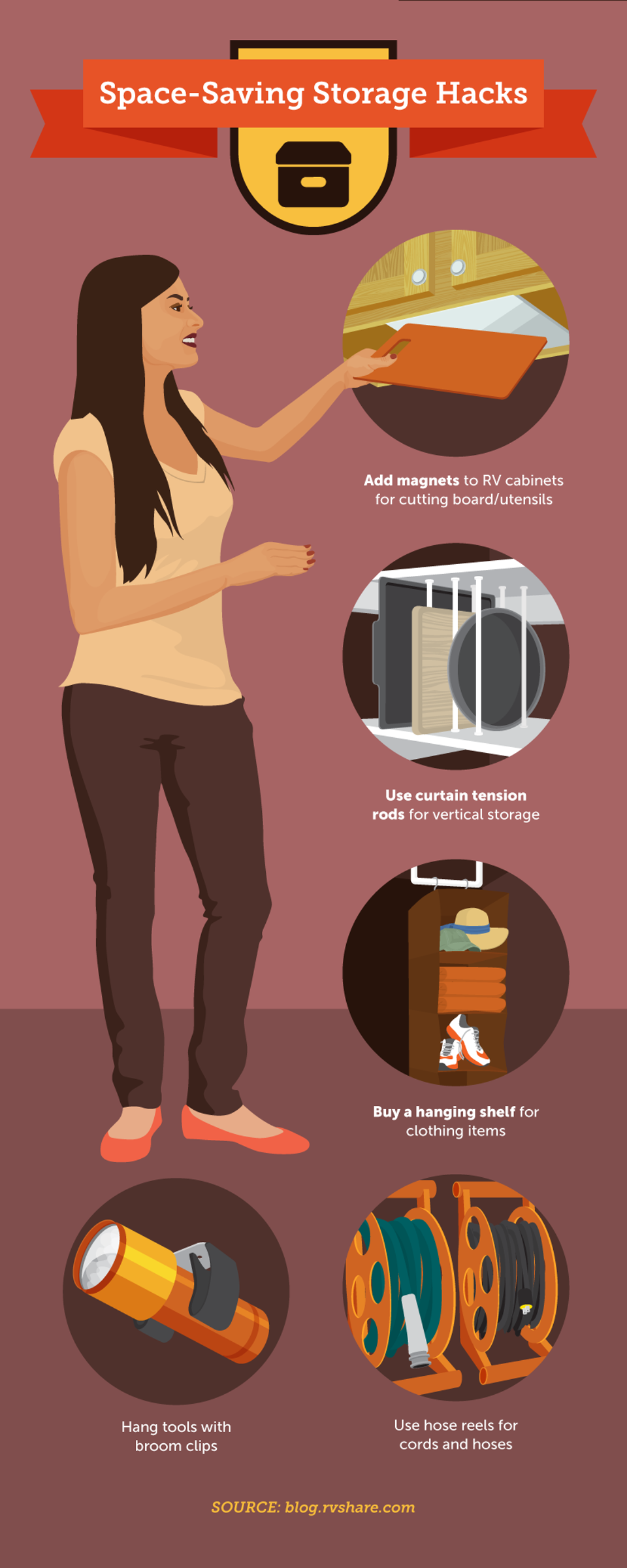 The day of your camping trip, it's time to pack up your RV, taking care to secure all loose items. It can be a good idea to place a pad or cushion on the floor of the RV in case items fall (you'll probably pack a few to sleep on anyway).
Take a walk around your RV, making sure you've secured everything on the outside, too, such as bikes and scooters, lawn chairs, or awnings. Check antennas and satellite dishes, and lock all external doors (closing internal doors, too). Empty your black and gray water tanks, and disconnect any cables or cords connected to your RV.
Once you've secured everything for travel, it's time for final safety checks to your headlamps, trailer brakes, tires, and mirrors. It will be hard enough backing into narrow campsites without worrying about your mirror placements!
Continue reading, "Getting Your RV Summer-Ready: From Driveway to Campsite" from our friends at FIX.com here.
About The WON

The Women's Outdoor News, aka The WON, features news, reviews and stories about women who are shooting, hunting, fishing and actively engaging in outdoor adventure. This publication is for women, by women. View all posts by The WON →