Tips for Summertime Concealment
In my younger years, I couldn't wait for winter's arrival. The first big snowfall meant making snow forts, sledding, or even hitting the ski slopes. As I've aged, I don't enjoy the cold season quite as much. Maybe it's that every ache and pain is more noticeable with frigid temperatures, or maybe I just don't like the adult duties of shoveling the driveway and scraping ice off my windshield. Either way, it's a pain, literally!
She Shoot 2 is sponsored by CrossBreed Holsters
One thing I DO enjoy about winter, however, is that it's much easier to conceal a firearm on my body. Numerous layers of clothing help hide any bulges, and even allow outside the waistband (OWB) carry with a cover garment for concealment.
Unless you live in a place like New Zealand, where the average hottest temperatures are in the 60's, you'll soon (if not already) be adapting for summer concealment. Women especially have a harder time concealing a firearm during the hot months, because we like our sun dresses, tank tops, camis and shorts.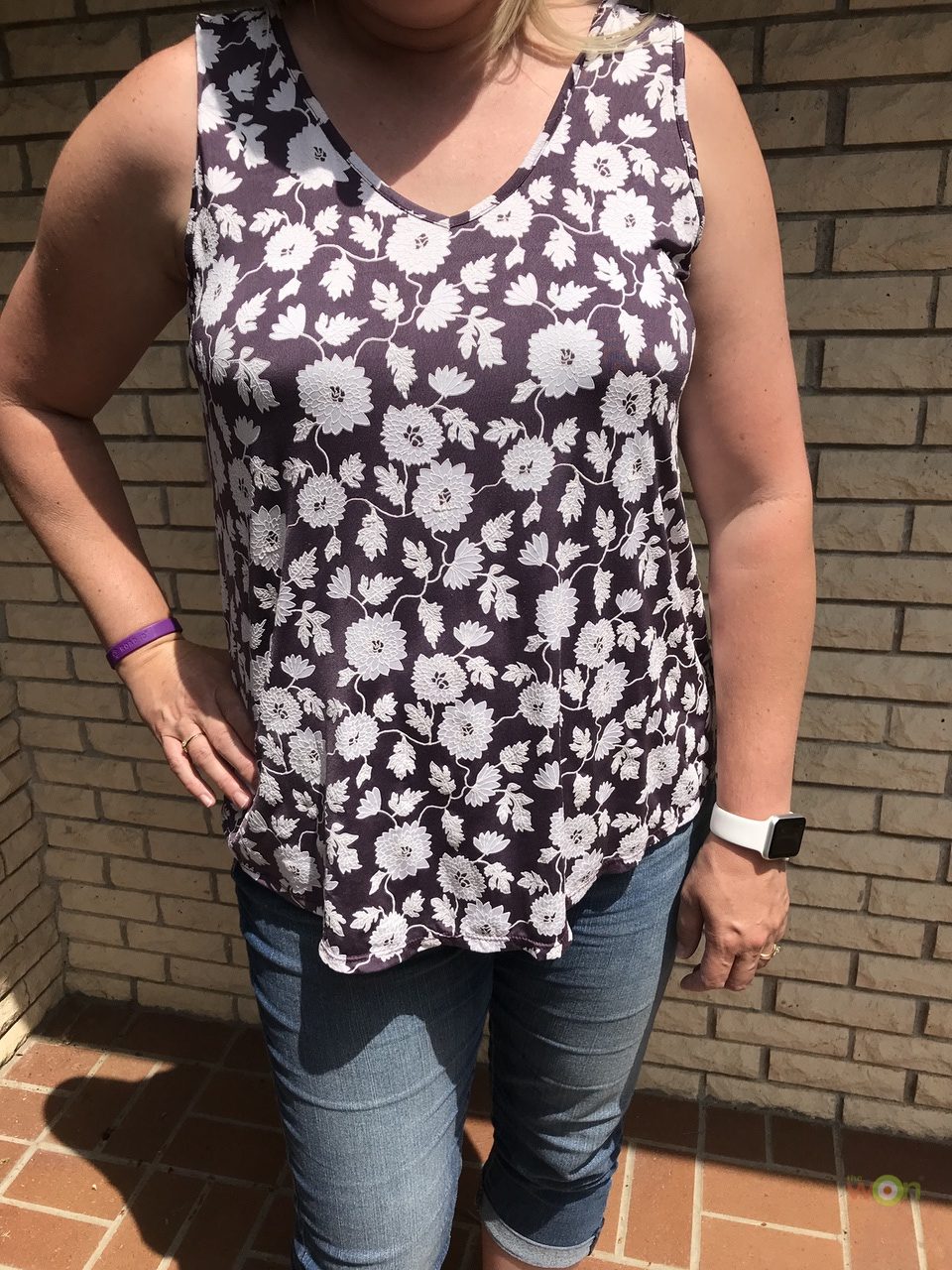 Clothing Options for Summertime Concealment
I used to believe you could only conceal a firearm by wearing big, baggy clothing. After much experimenting, I've found that's not always the case. A couple key factors that I look for when clothes shopping are:
Flowy shirts or tank tops that don't hug my body. Baggy isn't necessary, but skin-tight isn't either, so allow a little wiggle room. I like to wear a camisole under some shirts in case the breeze blows my shirt up enough to expose my gun, and it also helps keep my gun snug against my body.

Patterns and prints. These go a long way to conceal a firearm. Solid colors tend to accentuate printing, so choose a fun flowery pattern or something similar that will camouflage any bulges.
Shirts with elastic at the bottom. The elastic gathers under the clips on the holster which keeps my shirt from rising and giving anyone a sneak-peek of my gun. Even with an OWB (outside-the-waistband) holster, often this style of shirt will cover and conceal well.
A good gun belt. Whether you're wearing jeans or shorts, if you're using a belt, get a good one! No holster will be snug and secure to your body with a flimsy belt. You have to have a good foundation for your holster. Crossbreed also offers a reversible women's gun belt.

Types of Holsters for Summertime Concealment
Along with clothing, it's important to choose the right holster. Sometimes your outfit will also dictate what holster you use. As much as possible, I try to stick with the same holster and carry location. This will help build good muscle memory should the need arise to access and draw your firearm quickly. Here are a few options that have been used successfully for concealed carry.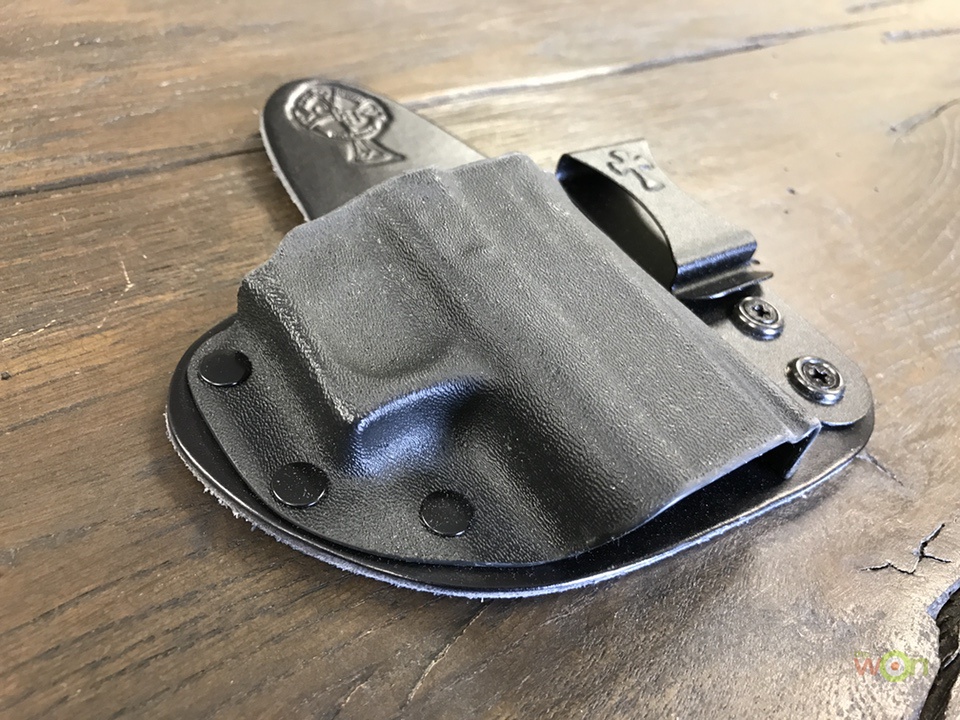 CrossBreed Holsters
CrossBreed MiniTuck IWB – This holster is designed for smaller pistols and is ideal for deep concealment. The Kydex portion is hand-molded to fit each specific firearm, and is then attached to a piece of leather. Uniquely, this holster is made to allow your shirt to be tucked in, if desired. As with the TWAW IWB holster, an UltiClip can be used in place of the pre-attached clips.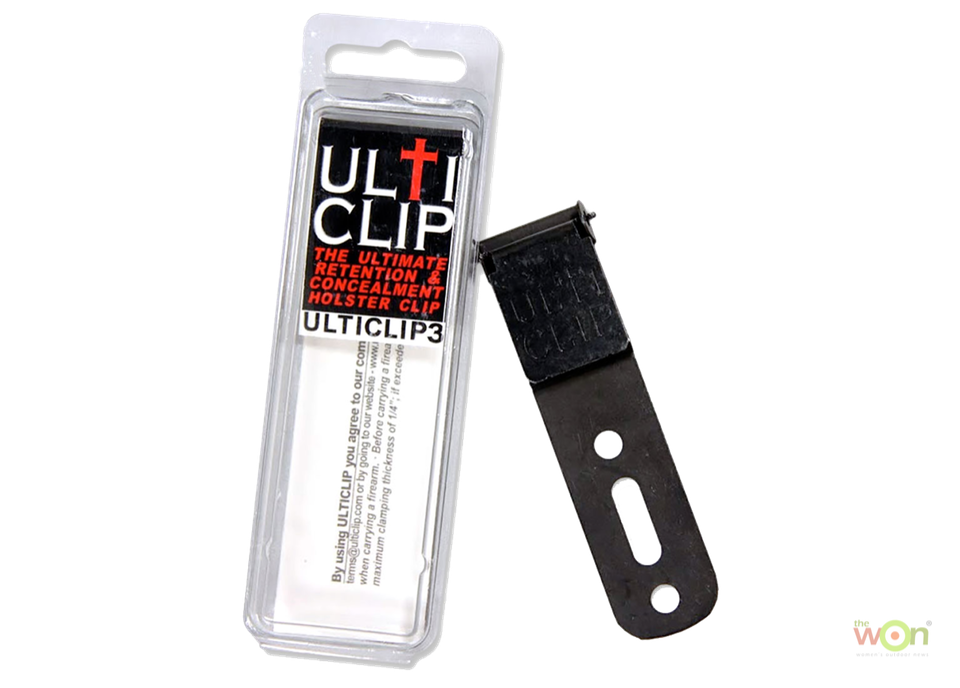 CrossBreed Mini Appendix –

As their website describes, this holster from CrossBreed has softer leather and smoother corners. It was designed specifically with the female body in mind. I've personally worn this holster for years, both in winter and summer, and love how it feels. It conforms to my body, making it comfortable all day long.

The Well Armed Woman Holsters
TWAW Inside-the-Waistband (IWB) holster – With this holster, the overall profile is reduced by having the clip offset to the side of the gun itself. Appendix carry, which is my preferred method, is comfortable and easily accessible. Another great feature is being able to adjust how high or low the holster rides, by working with 3 holes to choose from for the clip that comes with the holster. Another option is to use the UltiClip instead of the clip that comes with it. The UltiClip fastens directly onto pants or shorts without the need of a belt.
Concealment Leggings – Leggings are popular, comfortable, and can be worn for biking or hiking or even, for dressing up. The concealment leggings feature 2 holsters – 1 in the back for a traditional "kidney" position and the other in the front for a traditional "appendix" position. This allows you to choose which is most comfortable and concealable based on your particular activity and clothing. They come in various colors as well as cropped or full-length.
Belly Bands – The Lace Belly Band has a silky, spandex lining that stretches to fit comfortably so you can wear it against your bare skin. It can be positioned anywhere around the waist, hips, or under your arms so you can carry either as a cross draw or strong-side draw. Many women choose this holster when wearing skirts or dress pants, but can also be worn with shorts and a t-shirt.

Each band offers 2 holsters with a removable retaining strap. They come in either black or white.

Different Firearms Summertime Concealment
Finally, you might need to downsize your gun. A full-size gun is more difficult to conceal than a smaller one. Period. I choose to carry a small-framed gun during the warm months. A few of the most popular choices of lightweight firearms are:
Ruger LCP II – This is a .380 ACP that is compact, reliable and has an improved trigger from the original LCP. This pistol will practically disappear under clothing. MSRP: $349
Sig Sauer P365 – This micro-compact gun is new to the market this year and is making a big splash. With its 10+1 round capacity, no other similar sized guns can match it.

MSRP: $599
Glock 42 or 43 – The Glock 42 is a .380 and the 43 is 9mm. Women love these guns because they're easy to shoot, yet small enough to carry on-body.

MSRP: Varies by dealer
Sig Sauer P238 or P938 – The P238 is a .380 and the P938 is 9mm. Both have been popular choices for years due to their easy-to-manipulate slide and concealability. MSRP: Starts around $680
Kimber Micro & Micro 9 – Chambered in .380 or 9mm, these compact 1911-style firearms are made to be easily concealed and both have a 6-round magazine.

MSRP: Varies by dealer
Walther PPS M2 – With a similar grip to the full-size PPQ, the PPS features a thumb-activated magazine release and is slim enough to carry concealed. MSRP: $469
Last Thoughts About Summertime Concealment
With the heat and humidity of summer comes sweat! Take care to clean your firearm more often to prevent rust. Summer carry can be more difficult, but don't allow that to get in the way of personal protection. Bad guys don't stop seeking victims when the temperatures rise. Stay safe, and stay cool.
About Stacy Bright

Freelance writer Stacy Bright holds instructor certifications from the NRA in Pistol & Rifle, as well as being an Range Safety Officer and Refuse to be a Victim instructor. In addition to her NRA credentials, she also is a Missouri CCW instructor and teaches various other home and personal defense courses. "In a field dominated by men, I feel I bring a unique perspective to firearms and training, especially to women. I'm passionate about educating, empowering and developing confidence in those I train. In November of 2014, I started the Southwest Missouri chapter of The Well Armed Woman," said Stacy. Stacy lives in southwest Missouri, and has been married for 20 years. Visit TWAW Facebook page: The Well Armed Woman-Springfield, MO Chapter. View all posts by Stacy Bright →