Review: Volquartsen Lightweight .17 WSM Rifle
As a hunter, I am always looking for opportunities to challenge myself. When I was given the chance to review a Volquartsen firearm, I knew right away what I wanted to attempt. I remembered reading the Wyoming Game & Fish regulations on turkey hunting that mentioned a change regarding the firearm requirements for turkey hunting. Alongside a shotgun or bow, hunters would be allowed to pursue turkeys using a rimfire rifle of .17 caliber or larger. After conferring with Scott Volquartsen about his recommendations, we decided that the Volquartsen Lightweight .17 WSM rifle would be the perfect firearm for my Wyoming spring turkey hunt.

Redefining Life is sponsored by Volquartsen Firearms
I love getting a call from my FFL dealer letting me know that a gun with my name on it has arrived at his shop. I got the same rush this past April when the caller ID on my cell showed Cody Wyoming Guns and Ammo. As I entered the store, Larry, the owner, immediately started asking me what I knew about the company and rifle on the counter. He had already checked it out and was impressed with the craftsmanship of the .17. I told him what I had learned from conversations with Scott and my own research, and Larry made it very clear that when I was done reviewing the gun, he would be very interested in purchasing it for his inventory.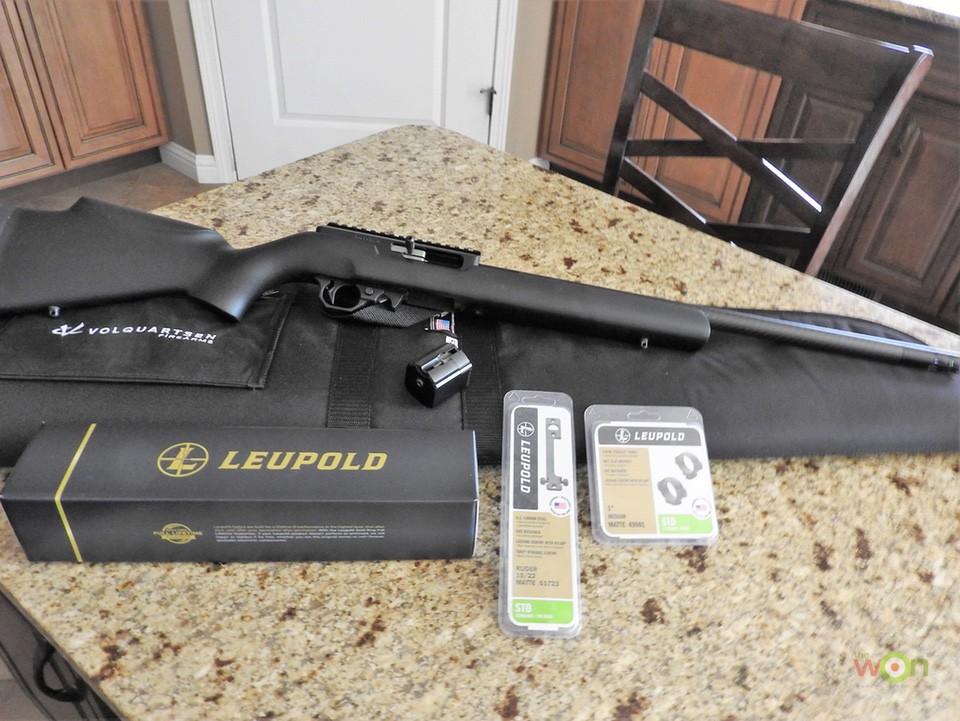 The same thought struck me as I picked up the rifle for the first time. It was heavier than I was expecting, but in a solid way that told you that you were holding a quality piece of equipment. With a 3-pound trigger pull, the matte black anodized aluminum WSM weighs in at 7 pounds, 12 ounces. The .17 comes in a variety of finishes that will change its weight, but all sport a stainless-steel CNC-machined receiver with a threaded barrel. The model I received has a McMillan Sporter Stock and removable Forward Blow Compensator, which helps with both muzzle rise and noise control. I mounted a Leupold VX-Freedom scope onto it and picked up a few boxes of Winchester Varmint HV 20 grain ammunition to round out my accessories for the rifle.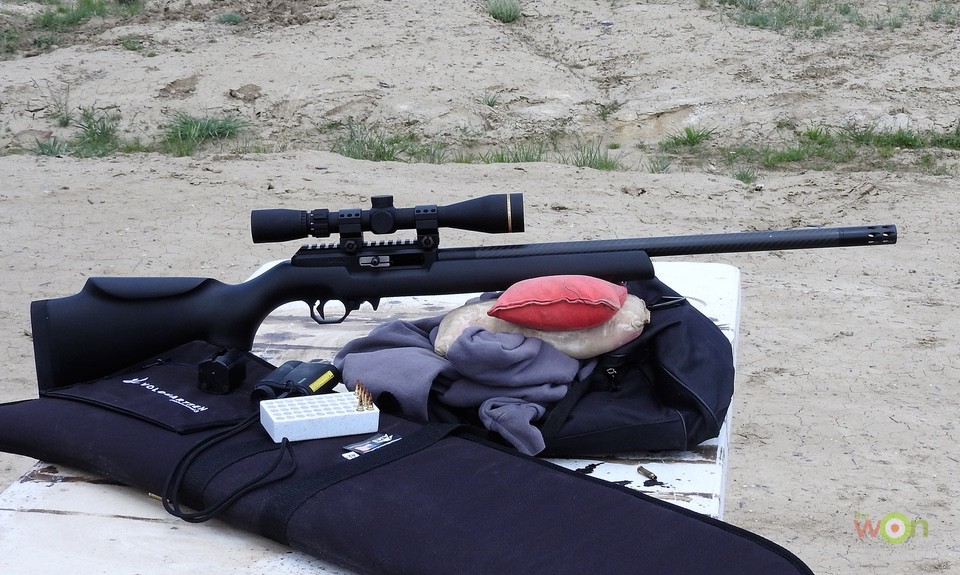 A few days later, we loaded up our range bags and headed out to our favorite spot on the Wyoming prairie where we often sight in our rifles. With the landscape creating a natural berm and plenty of space to try different distances, it is an ideal spot that many others take advantage of. Thankfully, we went in the middle of the week and the space wasn't occupied. I was looking forward to shooting the Volquartsen, and if all went well, I had brought along my 7-year old daughter, Addison, to shoot this gun. She had been getting accustomed to her single shot .22 with open sights, so I wanted to begin working with her on a scoped rifle.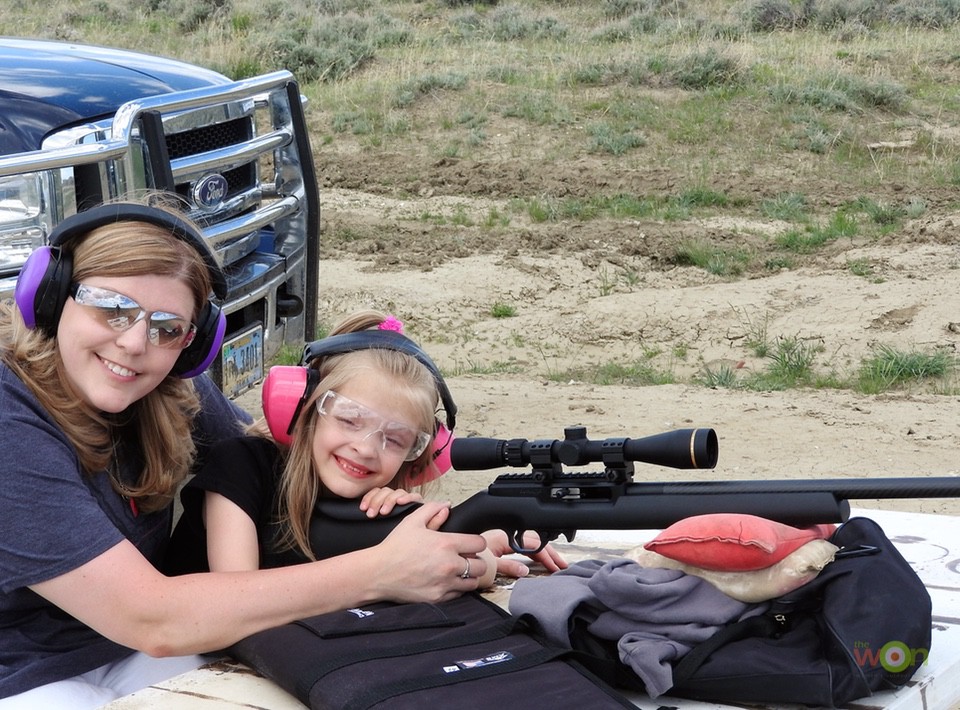 I had read through the manual at home before mounting the scope and familiarized myself with the rifle. We set up our shooting table and sand bags, along with a target downrange. As I filled the magazine, Addison pulled out all of our eye and ear protection for us to wear and took a seat behind me. We put on our eyes and ears. After loading the magazine and racking the slide, I made sure the safety was engaged before settling in behind the rifle. I made a few minor adjustments to the scope, flicked off the safety and sent my first bullet downrange.
I usually start new rifles at 100 yards and make adjustments depending on what I will be hunting with the firearm. Since we were going to be pursuing turkeys, I knew I wouldn't need to go out any farther than that, and that anything I shot at would probably be under 50 yards. I spent the next hour making adjustments to the scope to ensure that it was sighted in and that I was comfortable with the rifle. I enjoyed the weight, as it helped me gain a solid foundation on the sand bags. The magazine was a little stiff at first, but as I continued to load more ammo, it loosened up and became easier to use. As recommended in the manual, I didn't ride the bolt, and the safety and magazine release soon felt familiar under my fingertips. The recoil was minimal, but it still kicked a little more than a .22. The trigger was smooth and crisp, and once I had run through dozens of rounds, I decided it was time for Addison to shoot.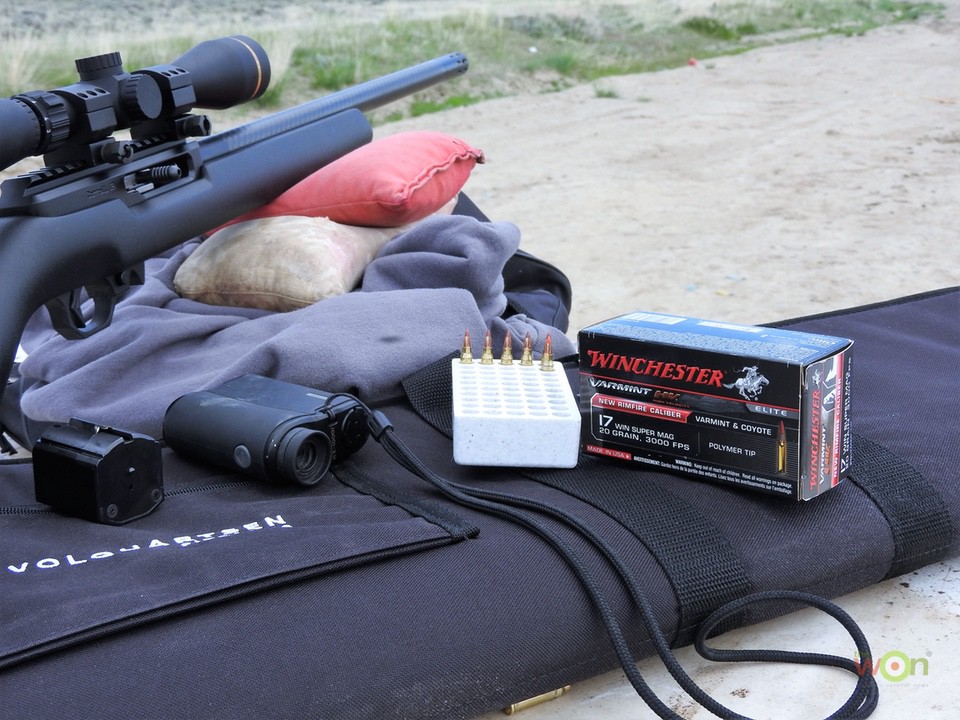 I removed the magazine and double checked the chamber to ensure it was empty before leaving the bolt open with the safety on. I wanted her to learn about the rifle and scope before she fired a single shot. I explained all of the parts to her and helped her adjust the rifle so that she could look through the scope. We talked about eye relief and finding her target, as well as what to do if she needed to change anything for comfort or accuracy. Finally, we went over our safety rules one more time before loading the magazine with a single cartridge. I had Addison keep her hand completely away from the trigger until she was comfortable seeing her target through the scope. I was more focused on her learning than hitting the bullseye the first time, but I also know how competitive she is, so I was hoping she would at least hit the wooden board holding the target. We were both relieved when she found her target, flipped off the safety, squeezed the trigger, and hit just outside the outer ring of the paper. You would think she had won a gold medal by the huge grin on her face! We loaded another round and let her shoot a few more times before calling it a day.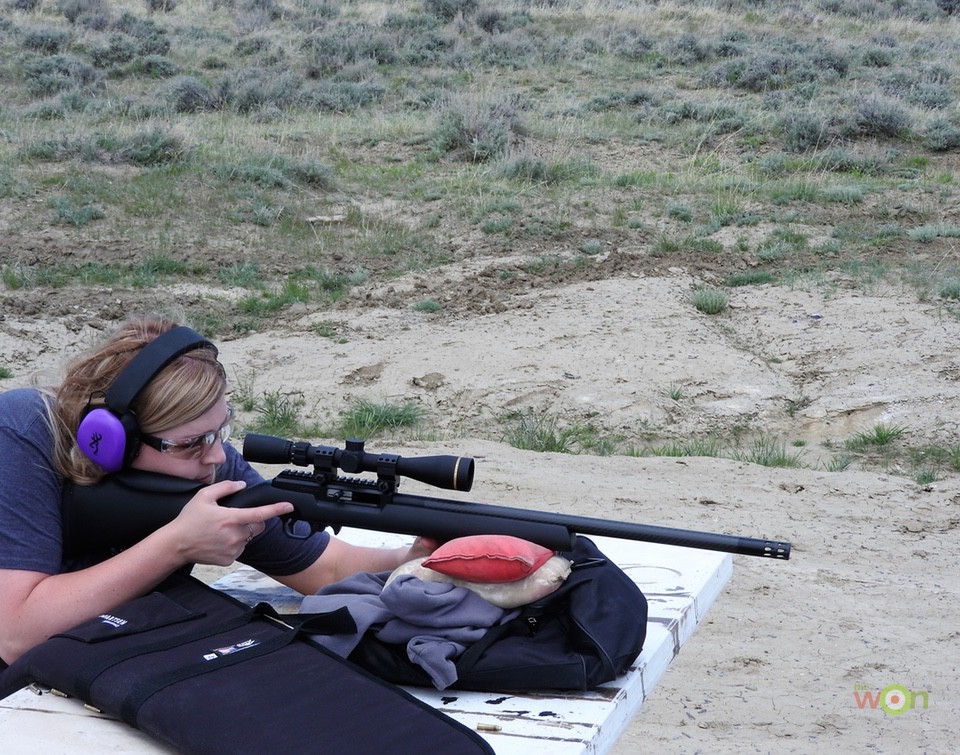 We had accomplished all of the goals I had set. I was comfortable with the new Volquartsen .17 WSM, happy with how it was shooting, and Addison had started her journey on becoming proficient with a scoped rifle. I knew the firearm was true and reliable, and that we had the right scope and ammunition. I appreciated the quality of each part and the craftmanship that had gone in to designing the gun. This would be a wonderful firearm for small game, predators, and the elusive wild turkey. Now we just needed to find a turkey…
MSRP: $2551.00
Find more information on the Volquartsen .17 WSM here.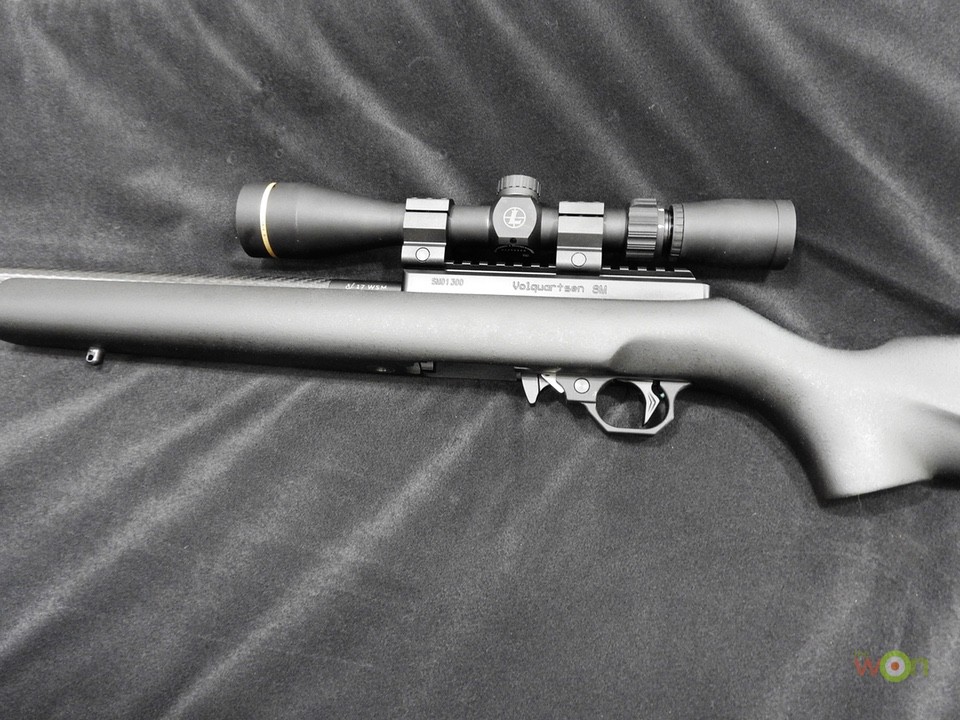 More about the New Leupold VX-Freedom Rifle Scope
Designed, machined, and assembled in the United States
Military-spec lens coatings provide abrasion resistance

Ergonomically advanced power selector ring is low-profile, but provides exceptional grip and ease of use
Excellent performance in low-light situations and is exceptional at glare management
VX-Freedom will initially be available in magnification ranges 1.5-4×20, 2-7×33, 3-9×40, 3-9×50, 4-12×40
MSRP: $234.99-389.99
For more information on Leupold® products, please visit www.leupold.com
About Ashlee Lundvall

Ashlee Lundvall writes a blog titled "Redefining Life,"  that follows her rise from a debilitating injury as a teenager to Ms. Wheelchair USA in 2013. Her first book, "A Redefined Life," was published in February of 2016, and she is on National Pro Staff for Mossy Oak and the NRA's Disabled Shooting Sports committee. Ashlee is also the recipient of the 2017 SCI Foundation Pathfinder Award. Ashlee truly shines as a keynote speaker at outdoor industry and disability related events and conferences. She is passionate about mentoring newly injured patients, and loves to pass on her love for adapted outdoor recreation! View all posts by Ashlee Lundvall →