#FridayFIX: Guide to a Long-Distance Road Trip
Does your spirit of adventure beckon you to the open road? With the right planning, packing, and adventure, a long-distance road trip can make for a wonderful and memorable vacation.

How to Prepare For Your Road Trip
Even if you want to be spontaneous and let the road be your guide, it's important to decide before departure what type of trip you want to experience. Will you be camping each night, sleeping under the stars? If so, purchase forest service maps for the areas you'll drive through so you know where you're legally allowed to catch some Z's. Do you want luxury digs near popular destinations in peak season? Best to plan a route and book hotels in advance. Want to find the kookiest roadside attractions? Scout the roads less traveled, and take your time.
Whichever type of road trip you envision, make sure to bring the essentials with you, such as bottled water, an emergency blanket, a spare tire, and a cellphone charger. While travelers can buy supplies en route, it's best to be prepared and self-reliant. Consider investing in a roadside assistance plan before departure, keeping emergency numbers in your phone for easy access, and letting a friend or family member know your itinerary. Don't rely solely on GPS mapping and cell service; keep paper maps in the car for reference.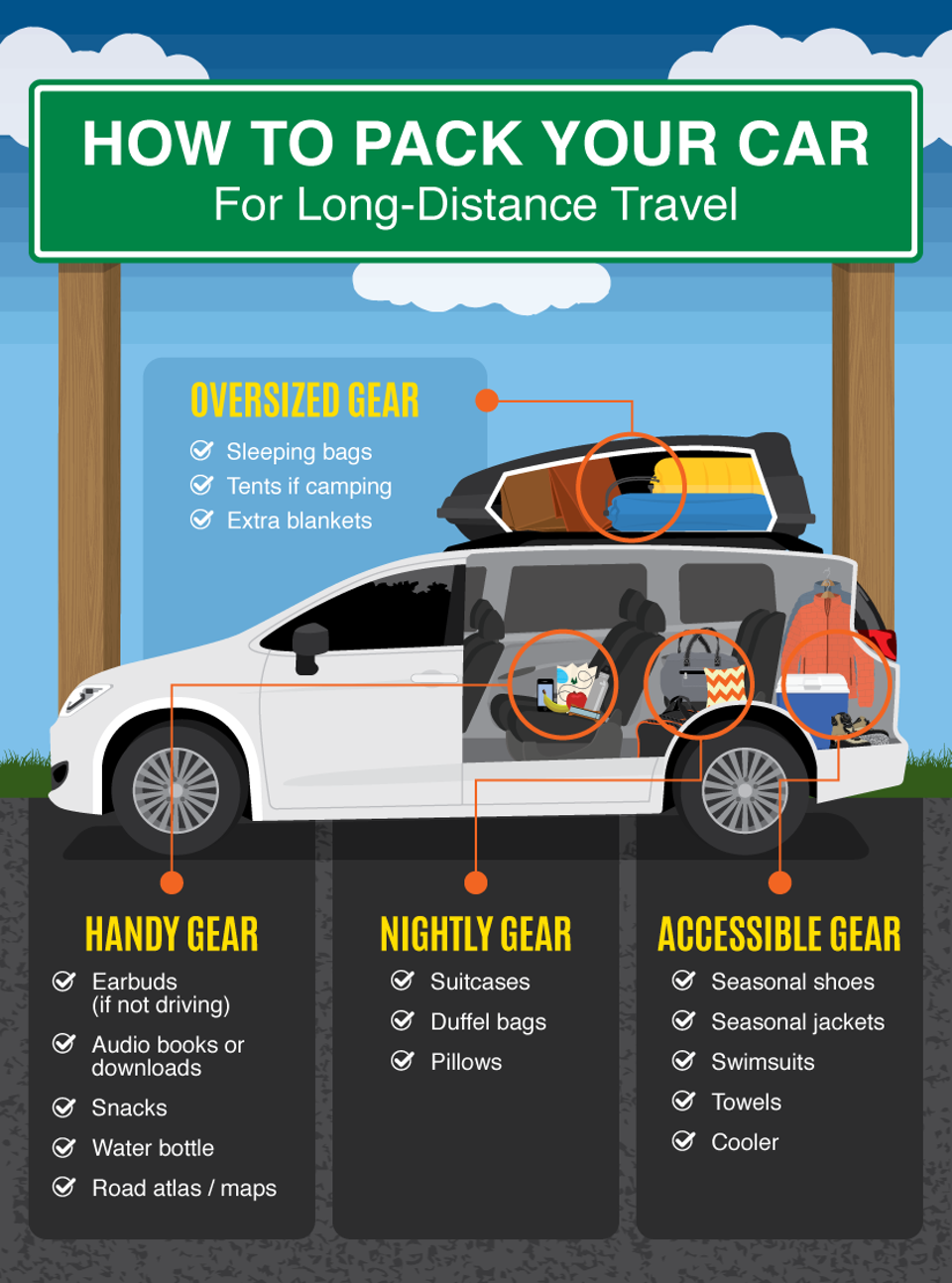 Packing Your Car For Maximum Efficiency
On a long road trip, packing and repacking your car can become quite tedious. Save yourself time (and some back-breaking work) by packing efficiently. Place sleeping gear in a lockable, weatherproof cargo box or bag on top of your car; sleeping bags take up much-needed space. Put overnight bags into the car first because you'll be retrieving them only once a day. Place seasonal items you may need at pit stops close to the rear door. This way, you can quickly grab swimsuits, winter boots, recreational gear, and the like before getting outside to play. Use a canvas tote bag or small cargo box in the interior of your car to store things you'll need on the go, like music, books, snacks, camera, and water.
Continue reading, "Guide to a Long-Distance Road Trip" from our friends at FIX.com here.
About The WON

The Women's Outdoor News, aka The WON, features news, reviews and stories about women who are shooting, hunting, fishing and actively engaging in outdoor adventure. This publication is for women, by women. View all posts by The WON →