Liberty Safe HDX-350 Video Review
In this video, I'll walk you through the various features of the Liberty HDX-350 Handgun Smart Vault, from Liberty Safe. This safe makes a great nightstand safe suitable for your firearms or valuables.
Sponsored by Liberty Safe
One of the techy features of this safe is the inclusion of USB ports – both internally and externally. So, you can charge your cell phones or tablets or any other item while it's securely inside the safe. The interior LED lights are bright blue, yet subtle, for easy nighttime viewing without being blinded.
The HDX-350's 30-fingerprint biometric memory makes it a great safe for family use. Tip: Swipe your own prints to save at least twice, in the memory cache. This safe cannot be opened by anyone whose fingerprints haven't been saved to the HDX-350 memory. The safe is also made in the USA. Battery shelf life is 10,000 hours and the safe also includes an AC adapter.
The safe will hold several pistols and features a slide-out shelf for jewelry, passports and other small, valuable items. Storing firearms safely is of utmost importance since keeping kids away from loaded firearms is the responsibility of every adult. Liberty Safe is known for making high quality safes and the HDX-350 is no exception. Built from 14-gauge steel, complete with anti-pry tabs and a reinforced latch system, it can survive lots of abuse.
Dimensions of the Liberty Safe HDX-350
Exterior Dimensions: 8.75″ x 13.5″ x 14″ (H x W x L)
Interior Dimensions: 6″ x 11.5″ x 12.5″ (H x W x L)
Weight: 24.5 pounds
The HDX-350 can be mounted to any flat surface, with an optional mounting system that you can order from the company ($24.99). The HDX-350 Smart Vault also carries a California-approved firearm safety device.
I think this handgun vault would make a great addition to anyone's home or office. The innovative features and high quality of manufacturing make it a treasured piece of safety equipment that will last for years and years.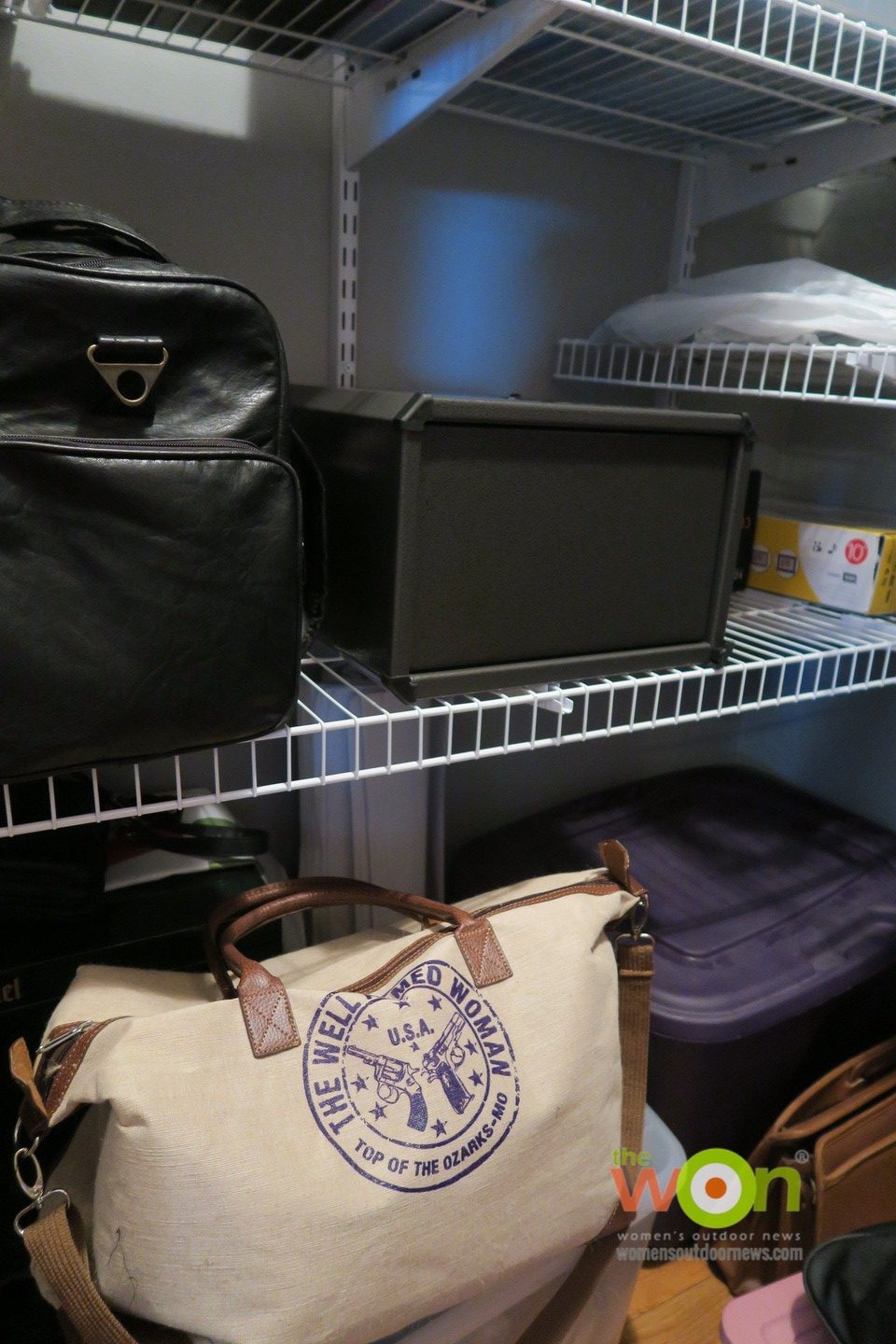 Made in the USA, the HDX-350 includes the finest in security features and convenience and comes with Liberty's dependable 5-year replacement warranty. The HDX-350 received 5-star ratings from many consumers.
MSRP: $349
Read The WON's review of the Liberty Safe HDX-350 here.
About Cheyenne Dalton

Cheyenne Dalton is an up-and-coming junior competition in 3-gun, USPSA, and Rimfire challenge. She writes a column about her shooting experiences, sponsored by Voquartsen Firearms. She's been competing for 4 years and has won state titles, along with the Limited Ladies Rimfire World championship 2 times (2014 & 2016). When she's not at the range, she is traveling with her Bluegrass band, "That Dalton Gang," where she plays mandolin and violin, along with singing lead vocals. Her future plans include lots of shooting and continuing her education with a focus on being a pharmacist. She lives on a family farm in Missouri. View all posts by Cheyenne Dalton →